Make your Summer fun with our ultimate planning list for summer holidays. Enjoy the sun while keep children entertained at all time.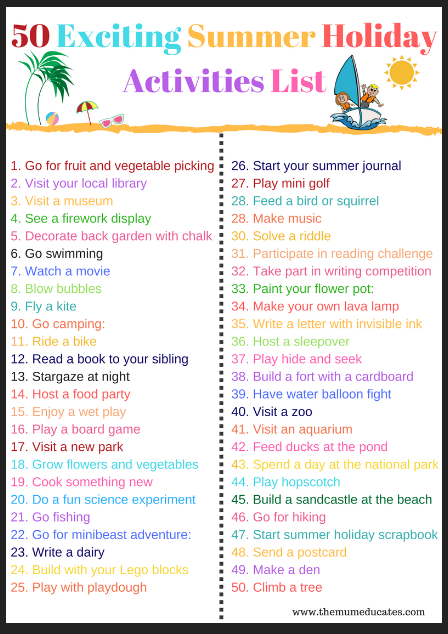 Related Printable: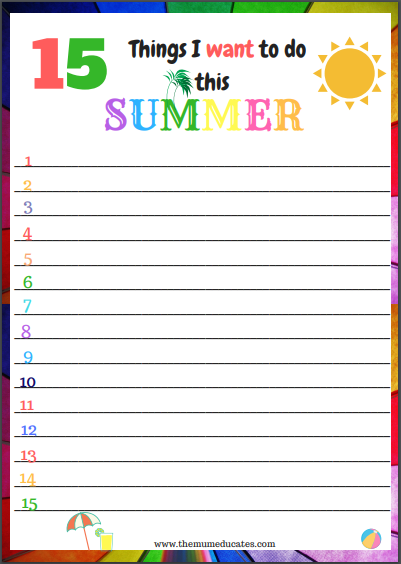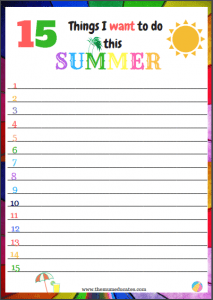 15 Things I want to do this Summer
Use our fun and colourful summer activity planning sheet to let kids write their plans for the summer holidays.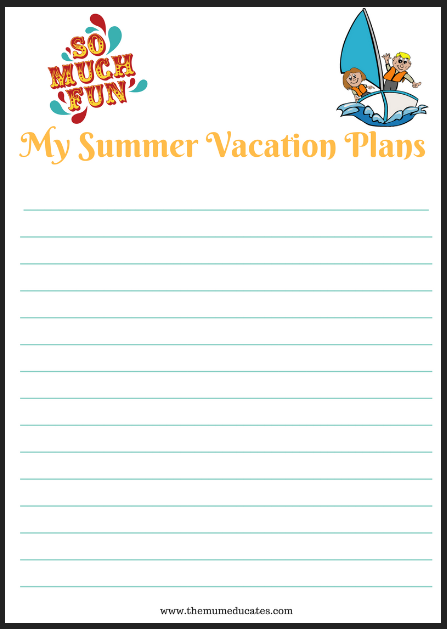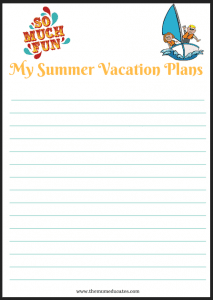 Let your little one think and write something that they would love to do this summer. it is a wonderful activity for little brains. Once done help stick in up on the fridge and start ticking the activities as you go.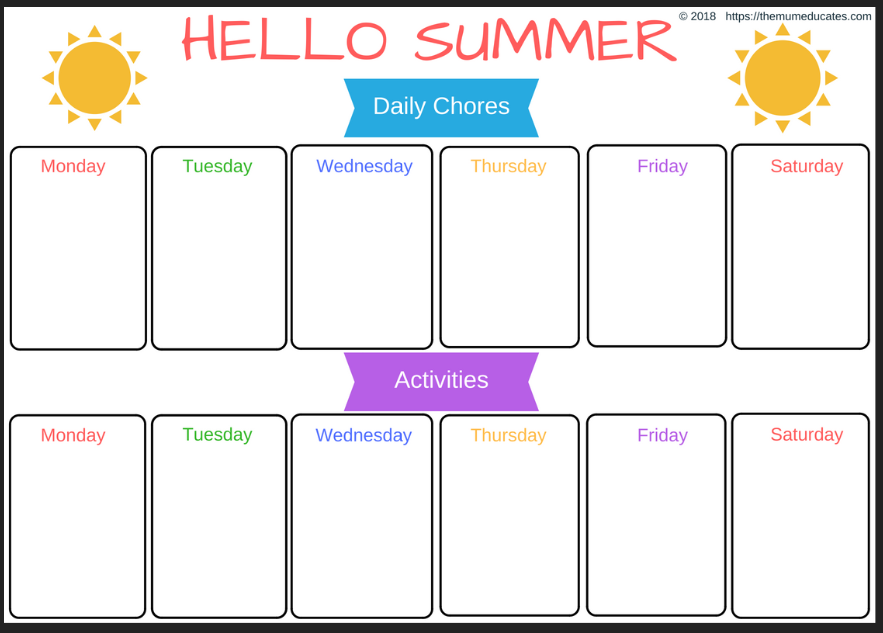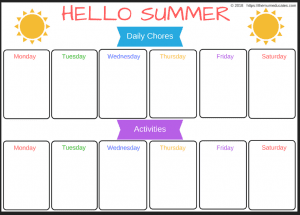 Download our useful summer holiday planner (Mon-Sat) that will help you assign chores to kids and plan activities on weekly basis. Print now and plan your holidays beforehand.