Are you looking for a fun and relaxing activity for the new year? Don't worry! We have got just the perfect colouring activity for your child. Simple print this new year colouring page 2021 and let children spread the colours. 
How mindfulness colouring sheets help my child?
This sheet is a fantastic activity while learning about the new year. The mindfulness pattern helps relax children body and mind, so they can focus better. Mindfulness colouring gives much-needed break to children along with providing numerous benefits like uplifting mood, decrease anxiety and encourage positive thoughts. The other benefits of colouring include enhancing and sharpening fine motor skills.
New Year Colouring Page 2021
Hand over this amazing sheet to your child on new year eve or once they return back to school. The beautiful patterns and styles will surely appeal to any child or adult. Not only this is an ideal activity for a child, but it is also equally great to do as a family while spending wonderful and calm moments.
How to print Colouring page?
To download simply click on the image to download PDF format. Finally, click "Print" on your computer settings. Colour the page, and start spreading the colours of 2021.
Supplies needed:
Colouring sheet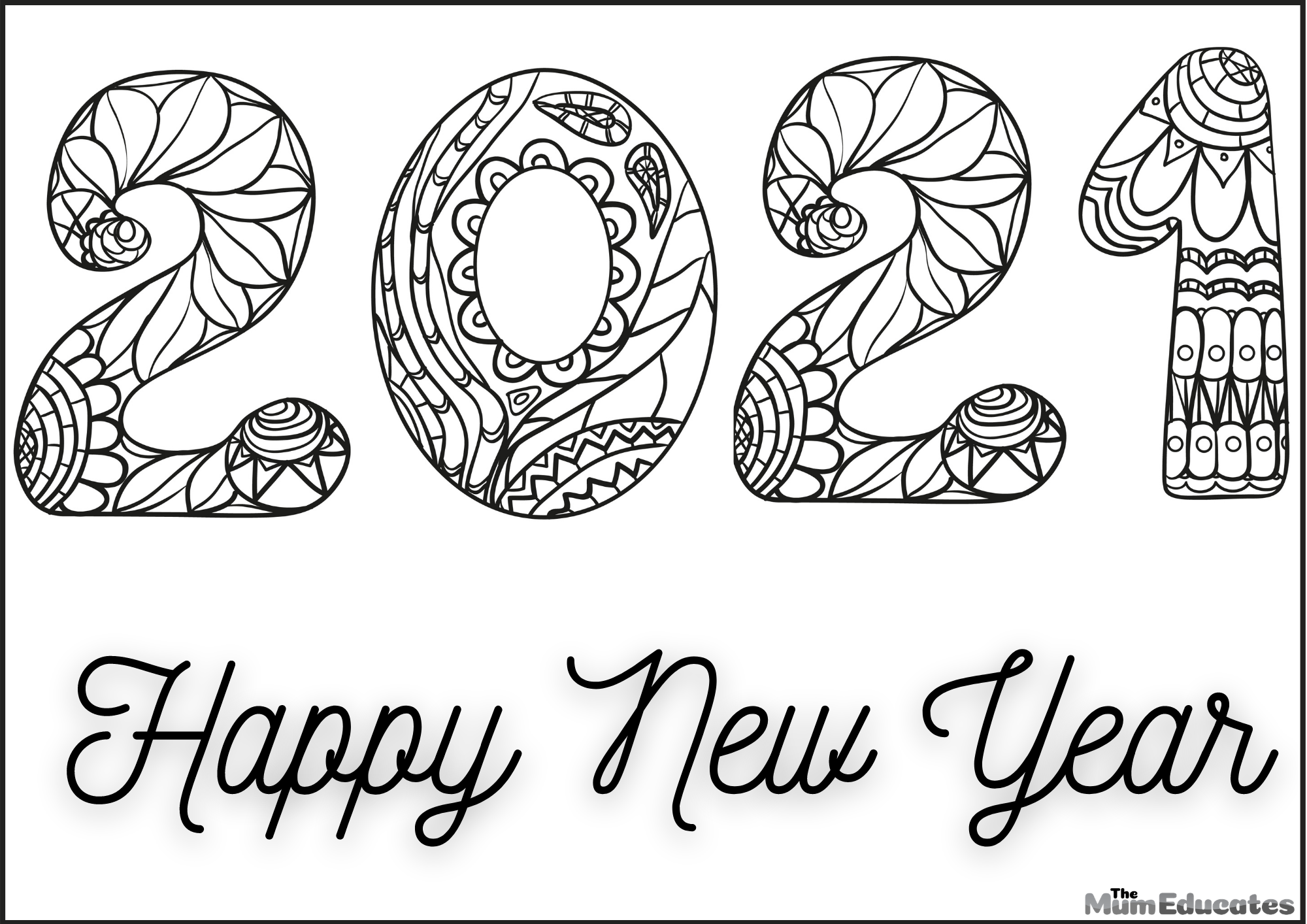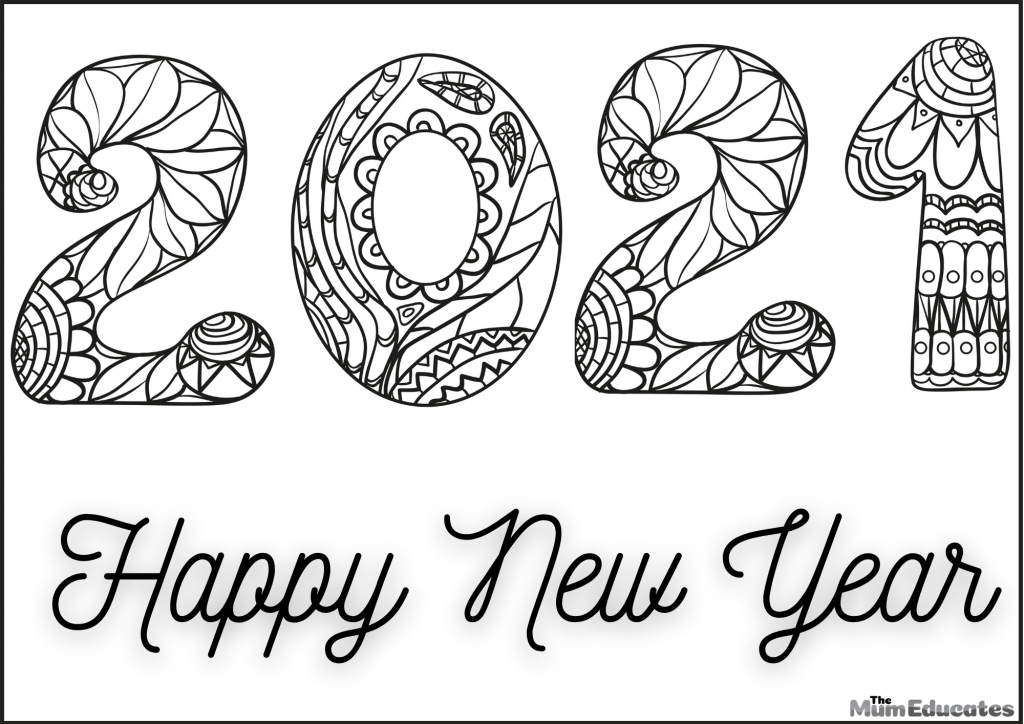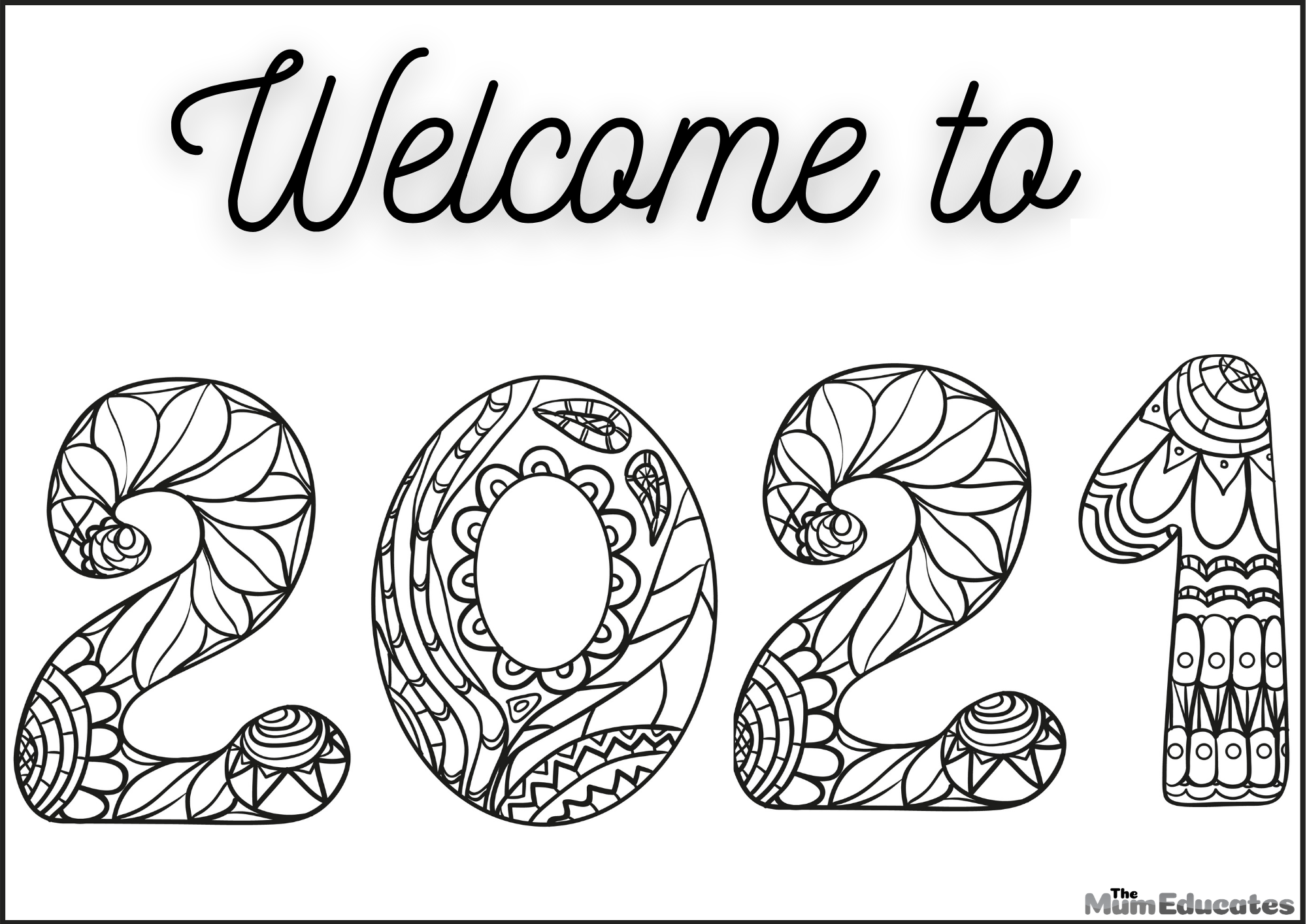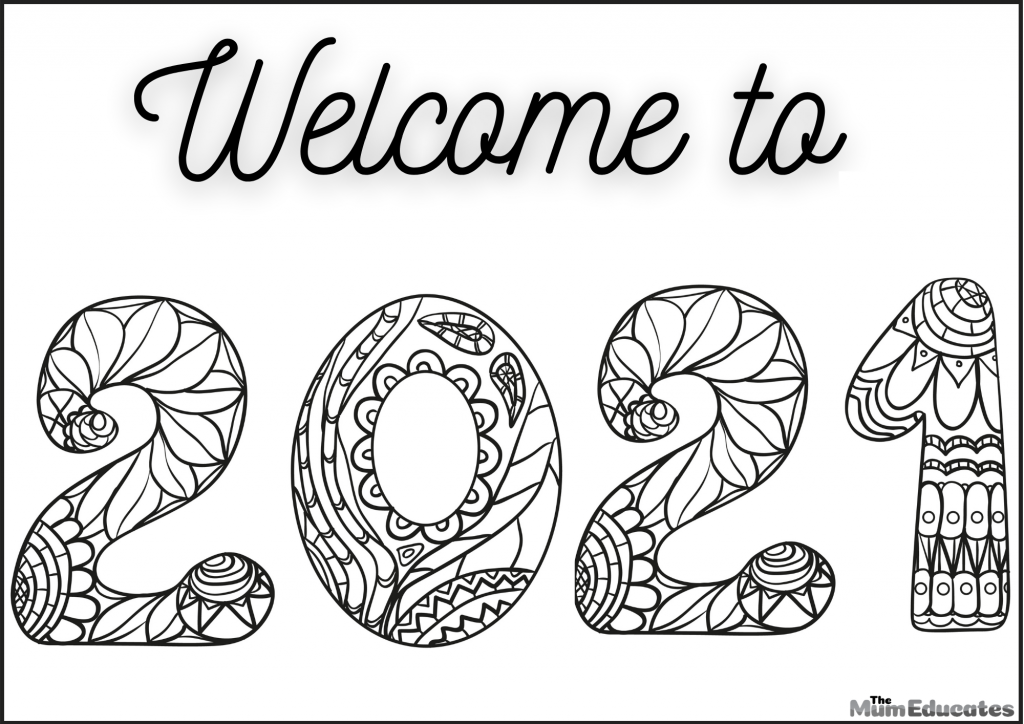 For more wonderful books and resources, visit our store.

The Mum Educates is a participant in the Amazon Services LLC Associates Program, an affiliate advertising program. As an Amazon Associate, I will earn some amount from your qualifying purchases.