Are you looking for the perfect Father's Day card for wonderful dads? We have made some amazing and fun free father's day cards. Print, cut, colour and present it with your gift.
Cards have always been the "Perfect" way to express your love and when they are handmade it's even better as they make a wonderful memory for years and years to come.
As a mother of three beautiful kids, I know the homemade cards touch the heart string like no other shop cards and they are very cost effective too. Father's Day is here so why not make this day memorable for the wonderful dads. Let the fathers know how special they are with your beautiful card.
Father's Day Cards –  Fun Colouring Cards
Simply click on the image of the card you are looking to download, then simply download and print the card on a paper or a card. Once you have printed the card follow the instructions below.
Fold along the dotted line.
Cut along the black line.
Decorate and colour your card.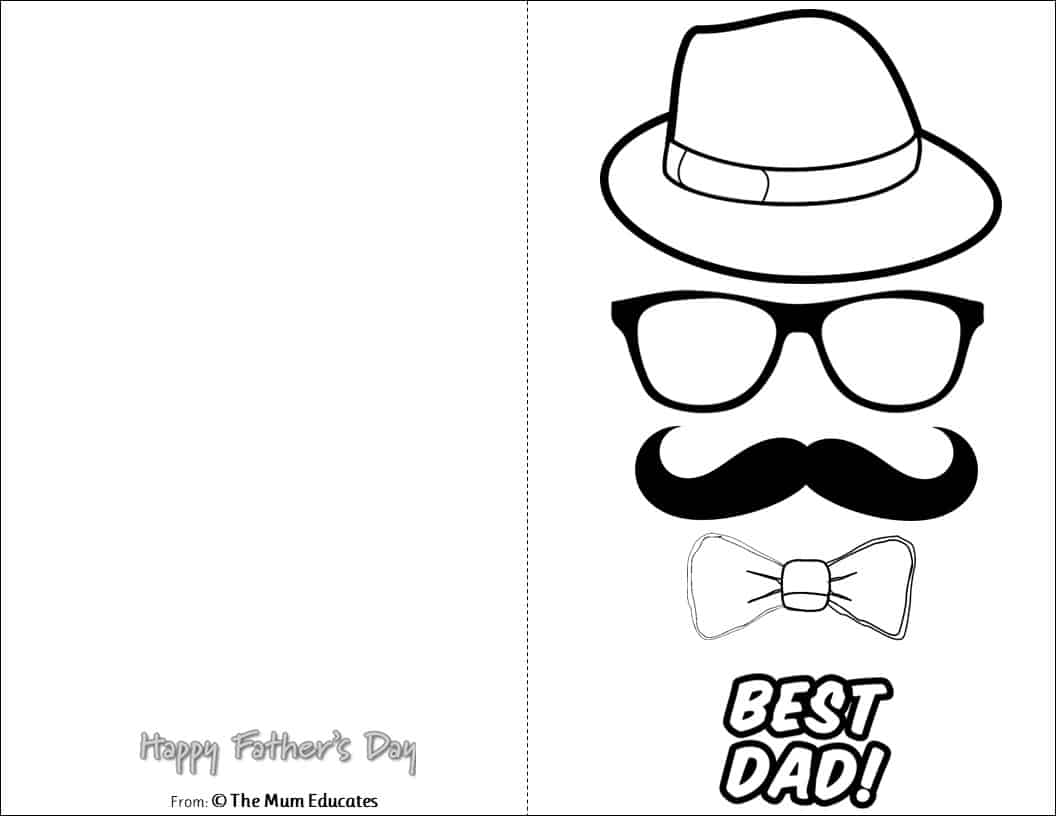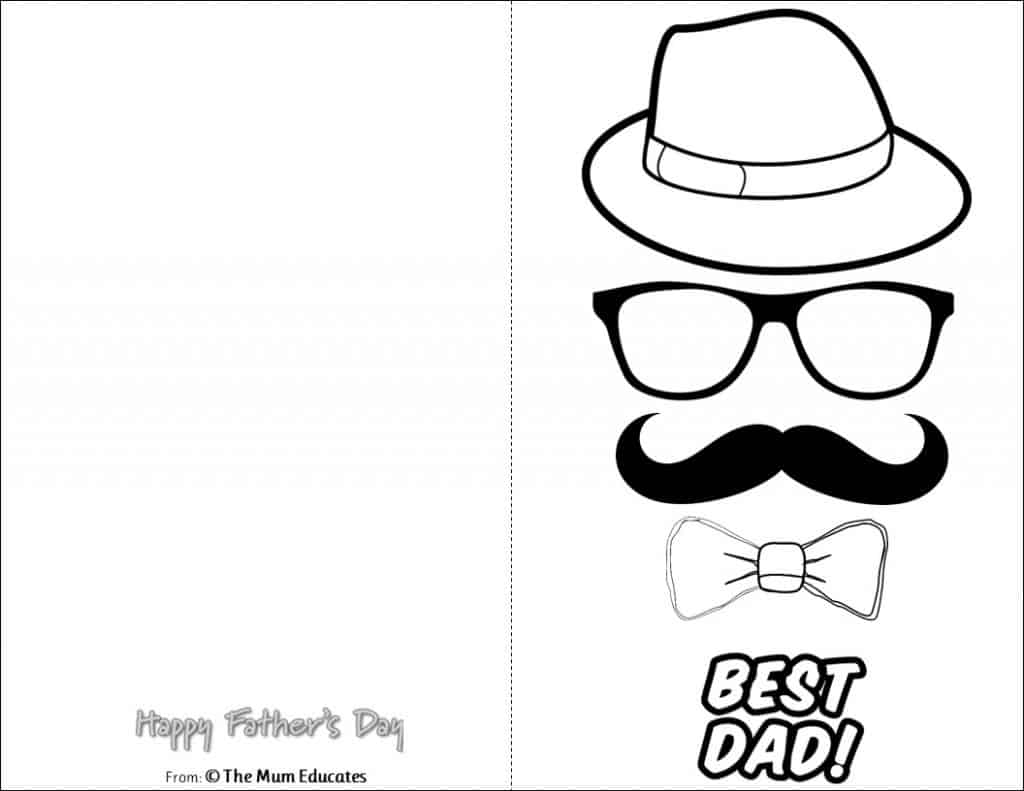 1. Let your beloved dad know, how much you love him with this fun "BEST DAD" card.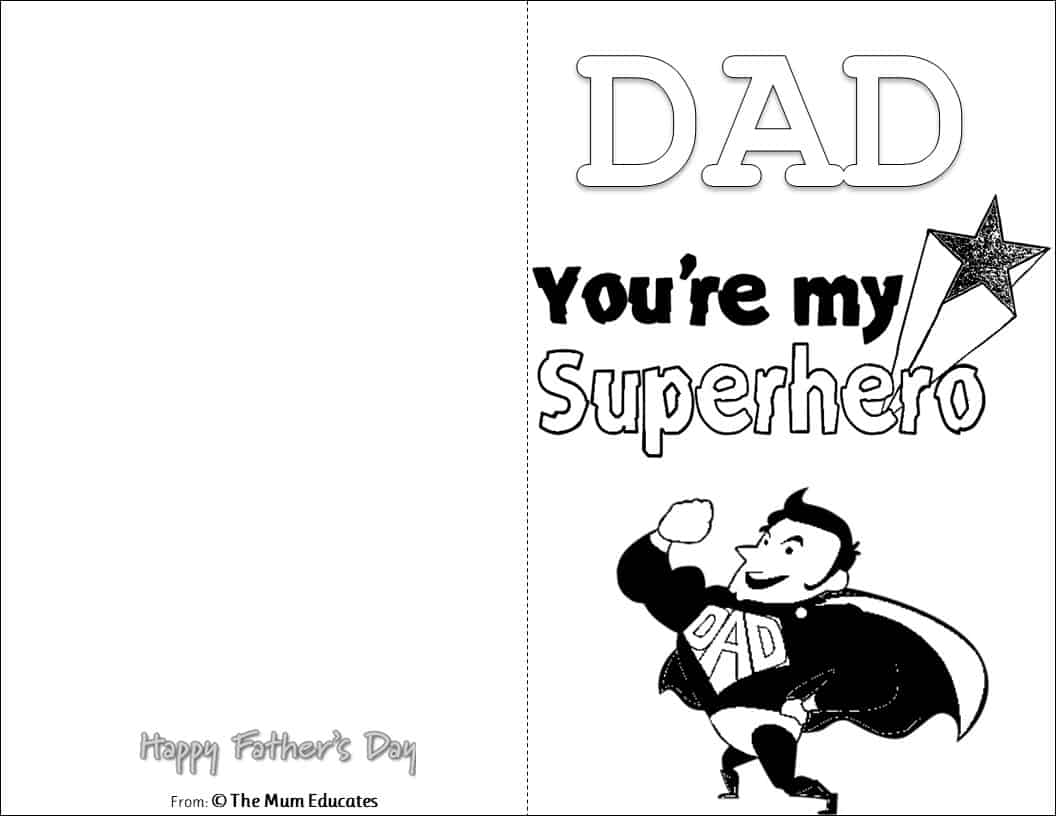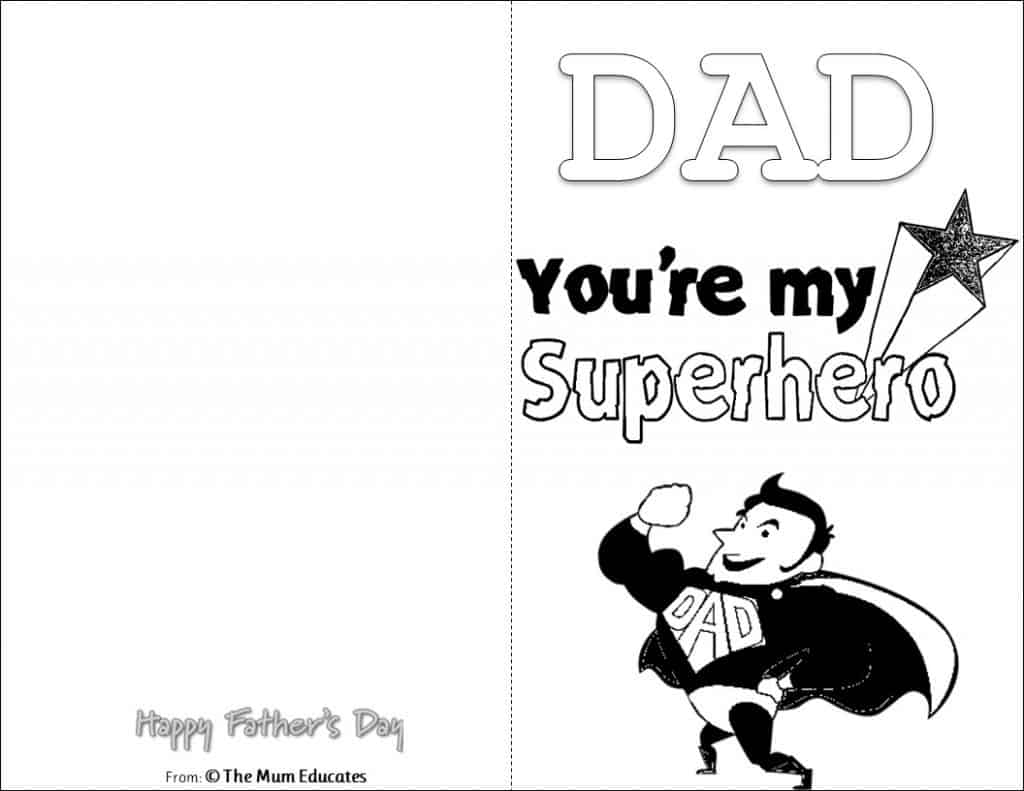 2. Tell your daddy that he is a true superhero with this beautiful card.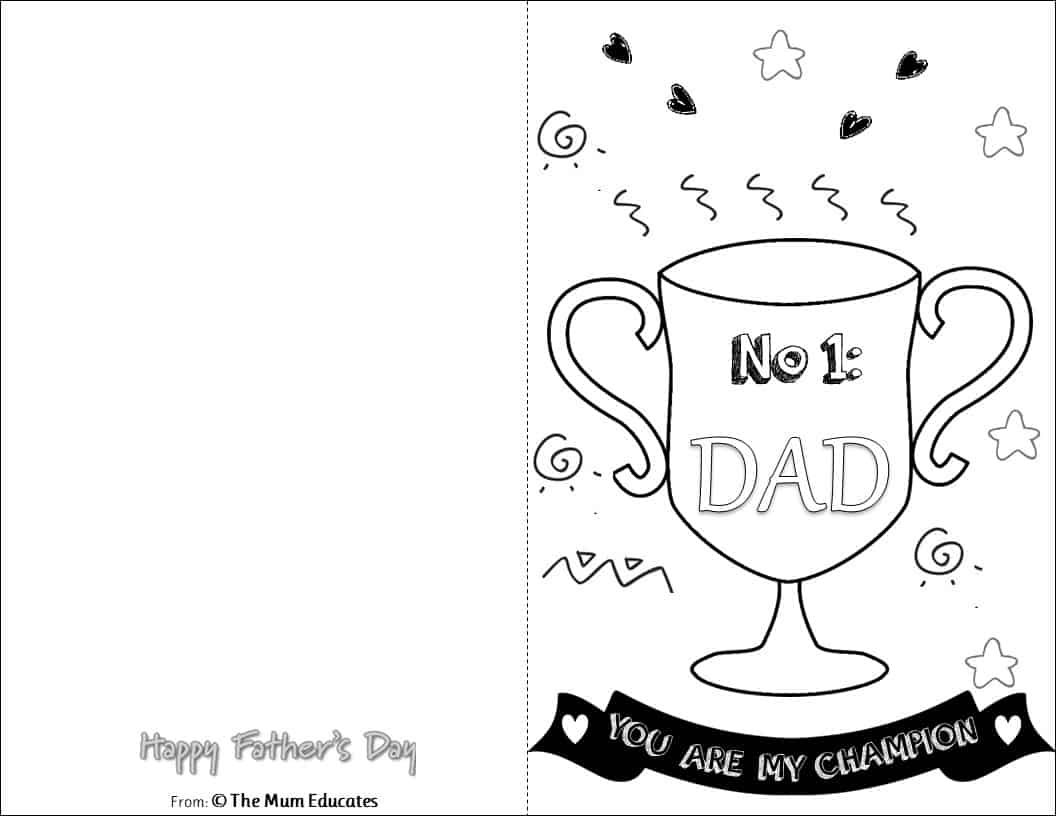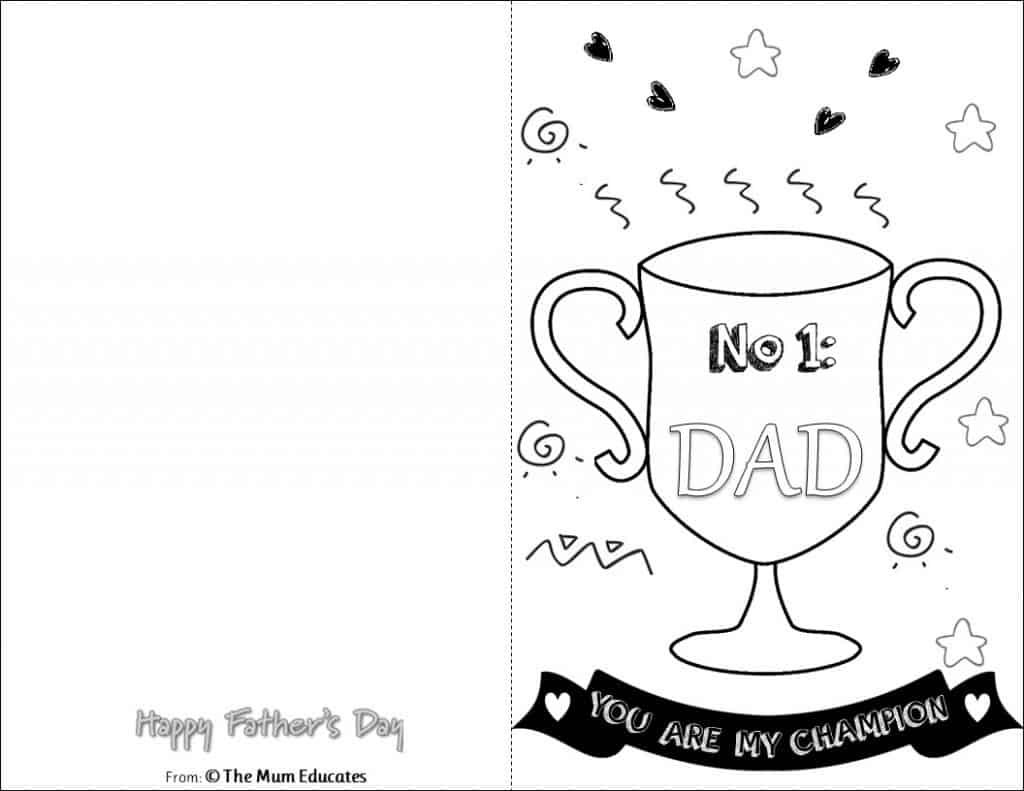 3. Show your love to your daddy with this amazing award. Let him know how much he means to you.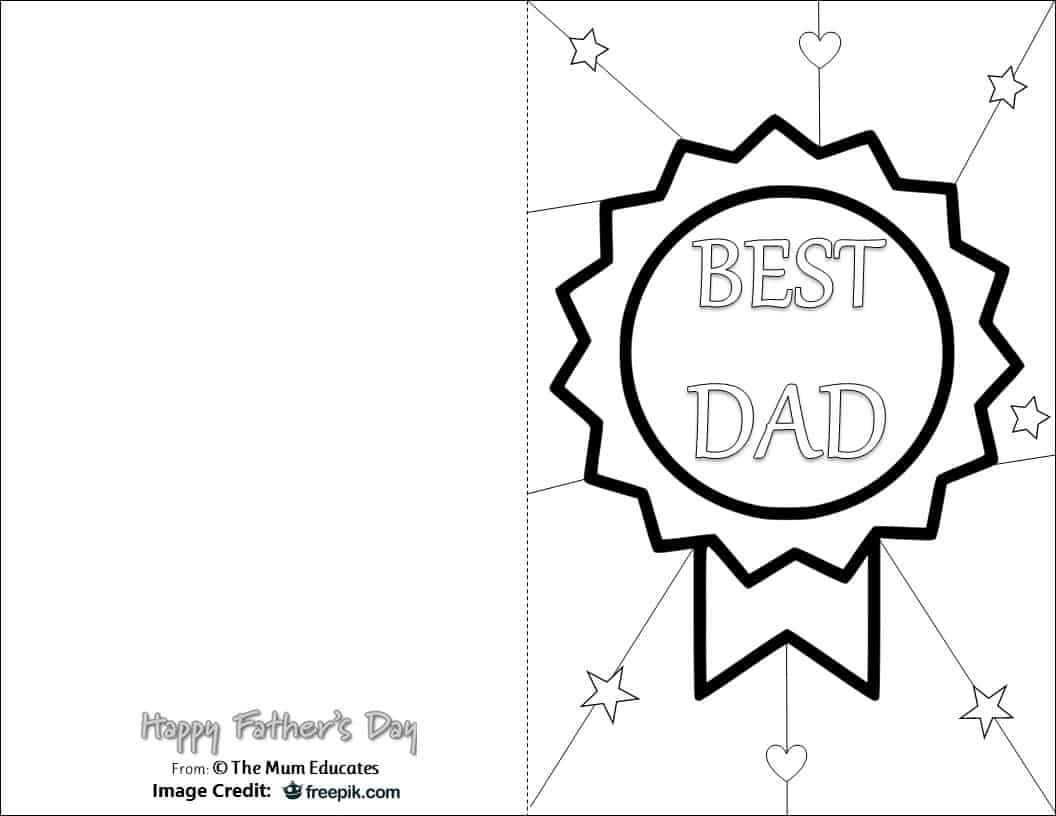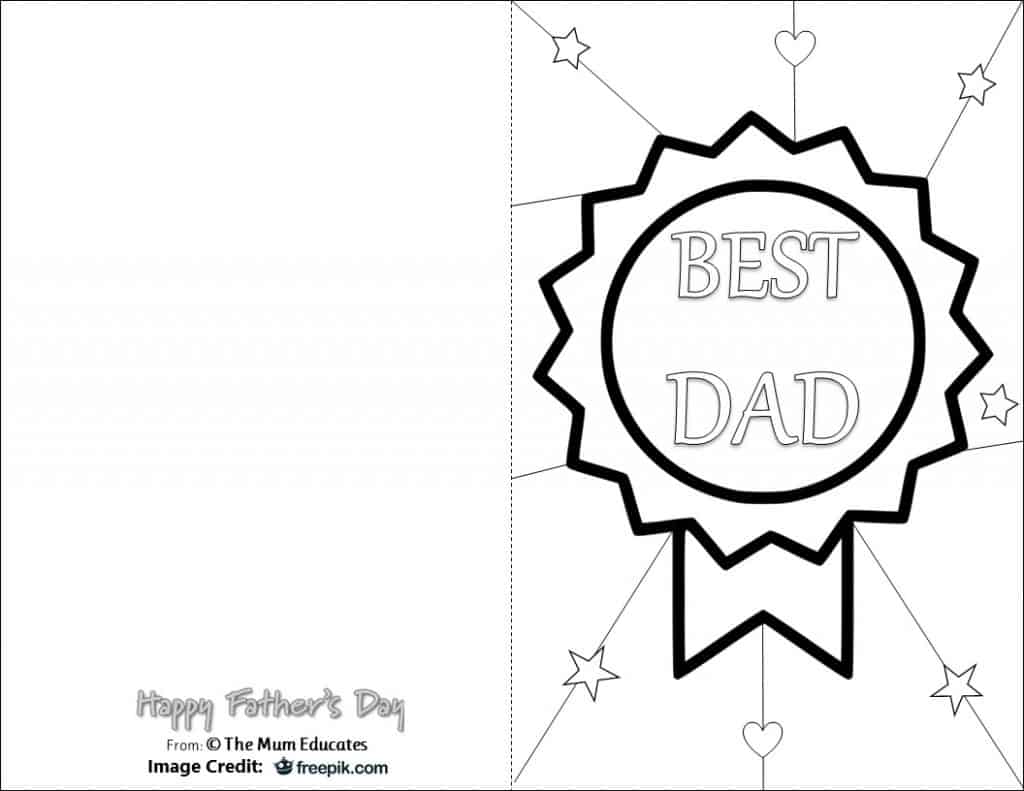 4. Present your father with is heart touching medal featuring the words "BEST DAD".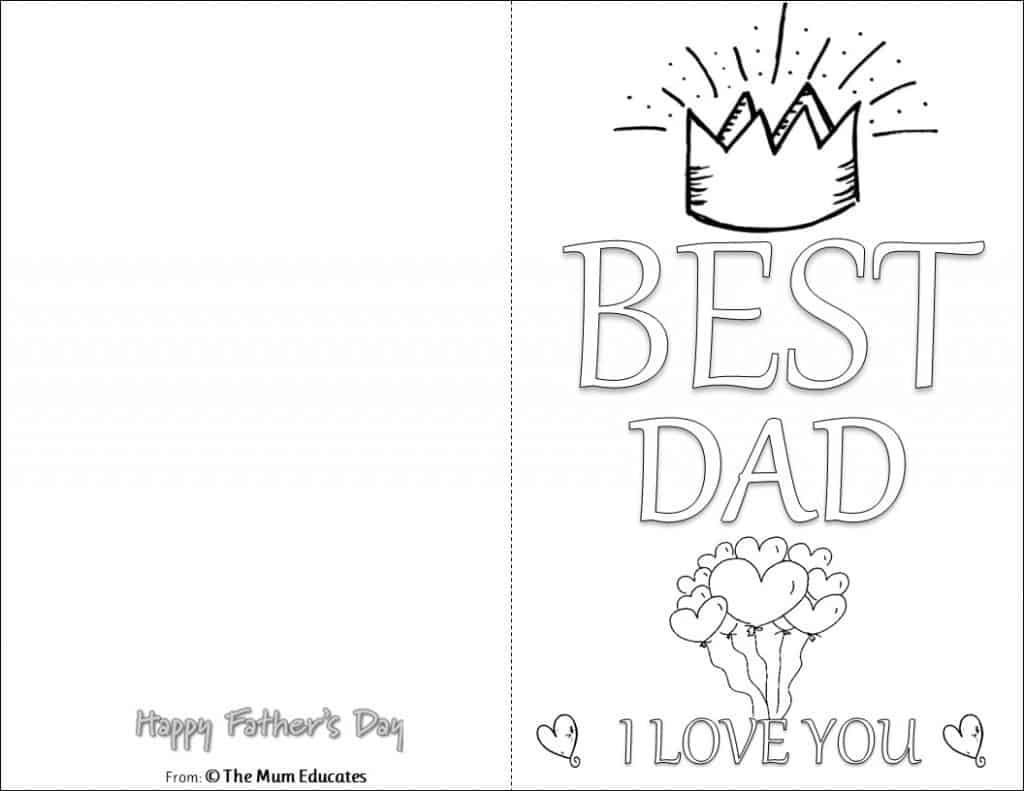 5. Fathers are no doubt the most amazing gift given by God. Father's day is perfect to show your love and respect to your father.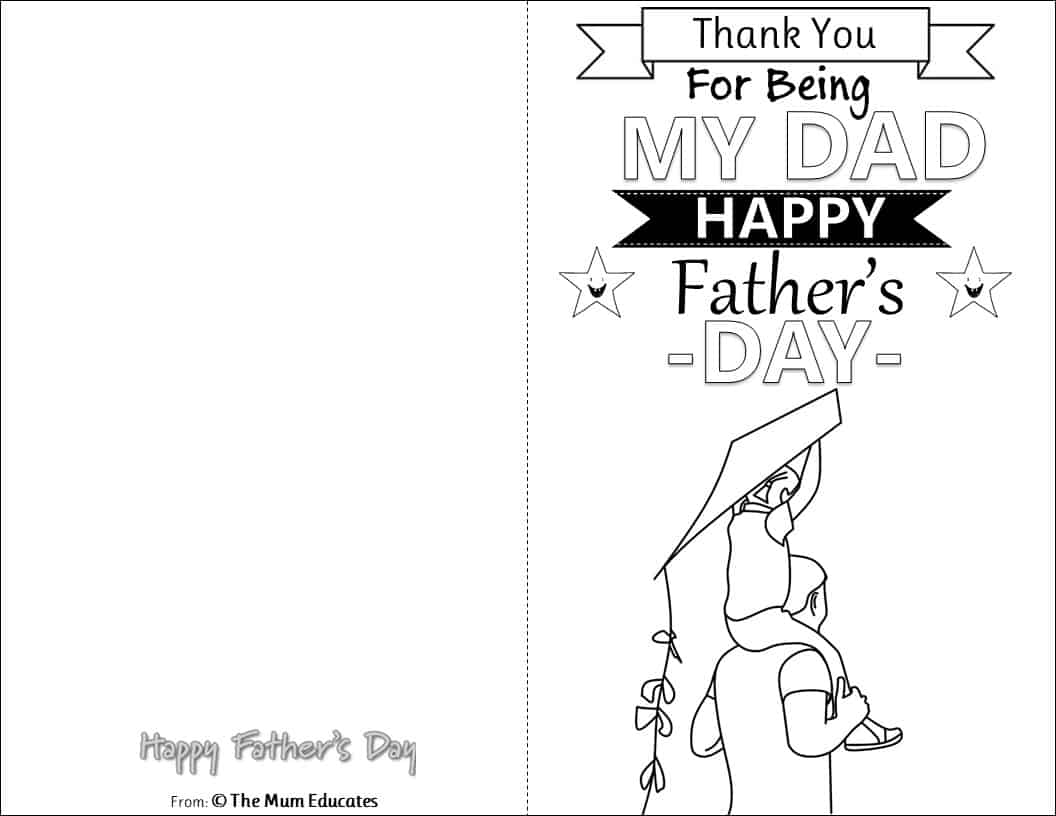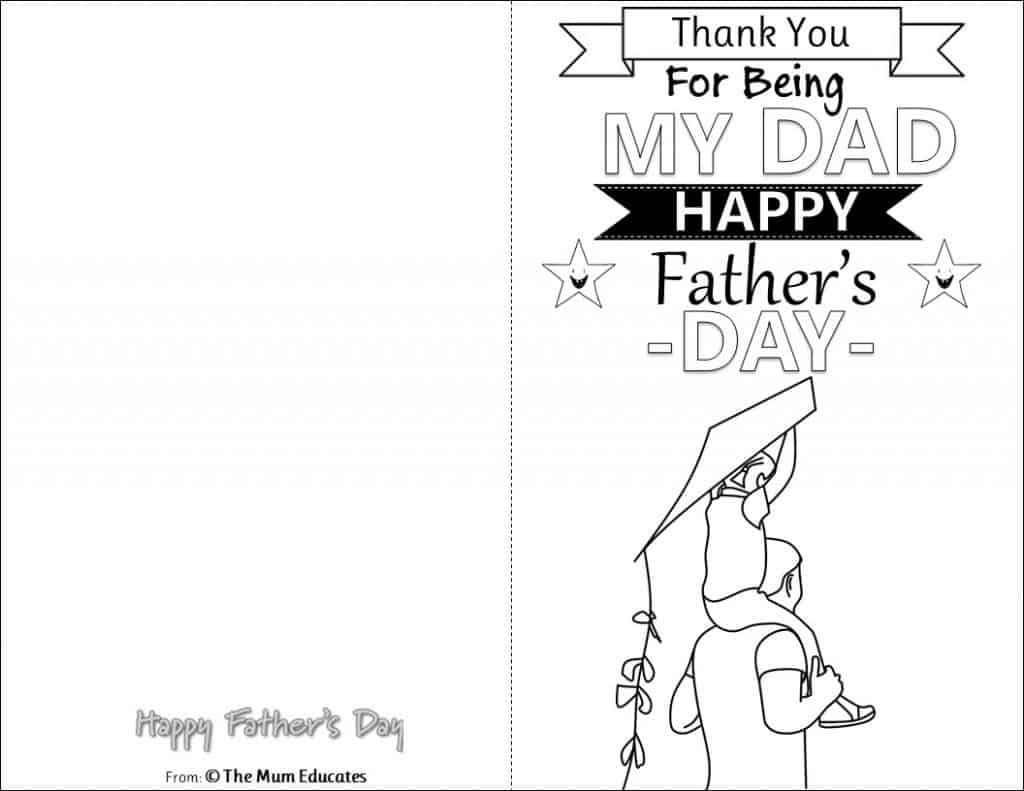 6. Thank your amazing daddy with this superb card featuring a picture of a child on father's shoulder.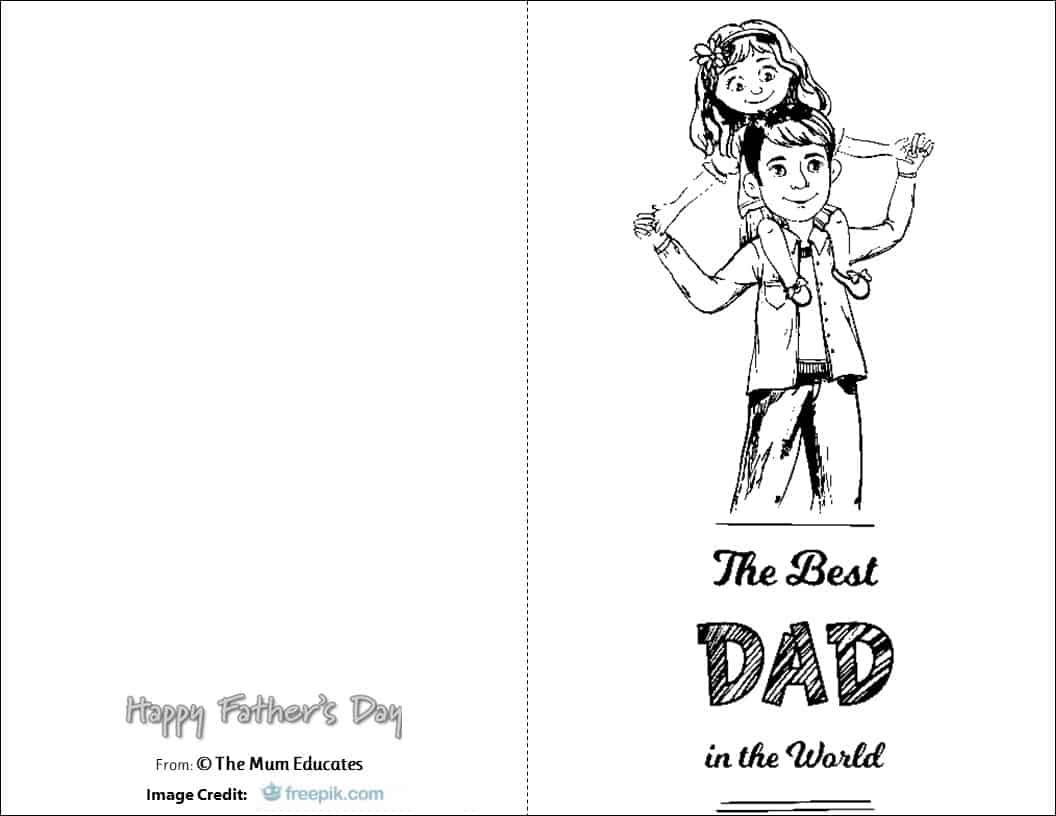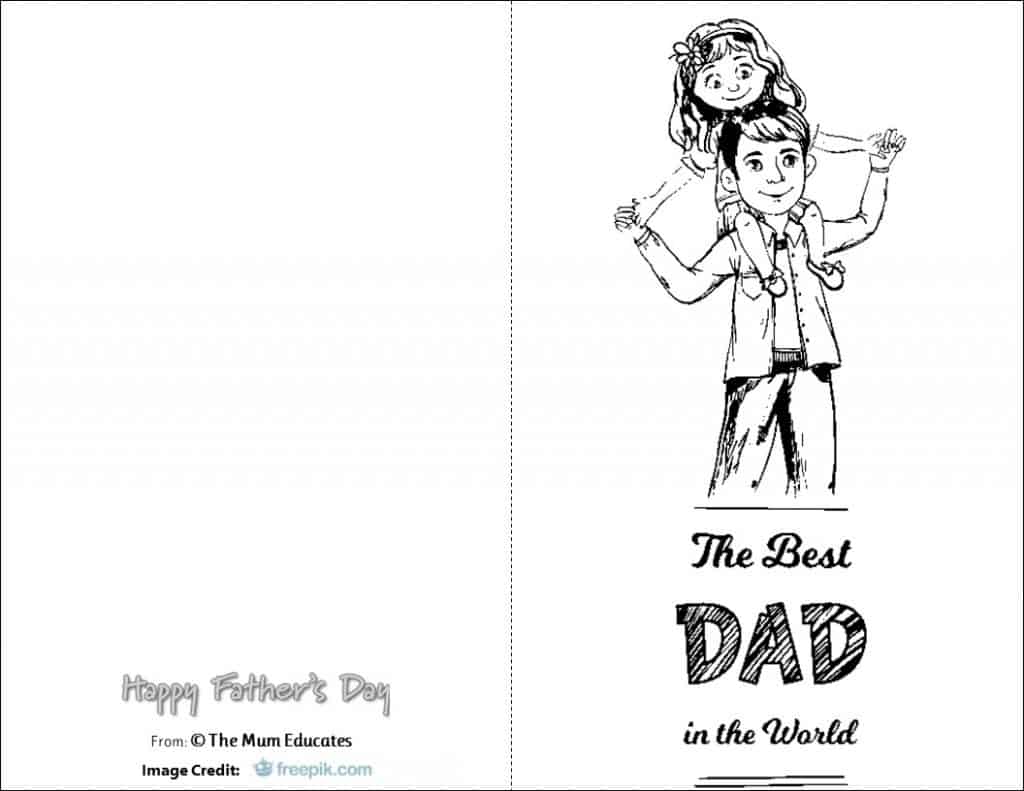 7. Tell your dad that he is the best dad in the whole wide world.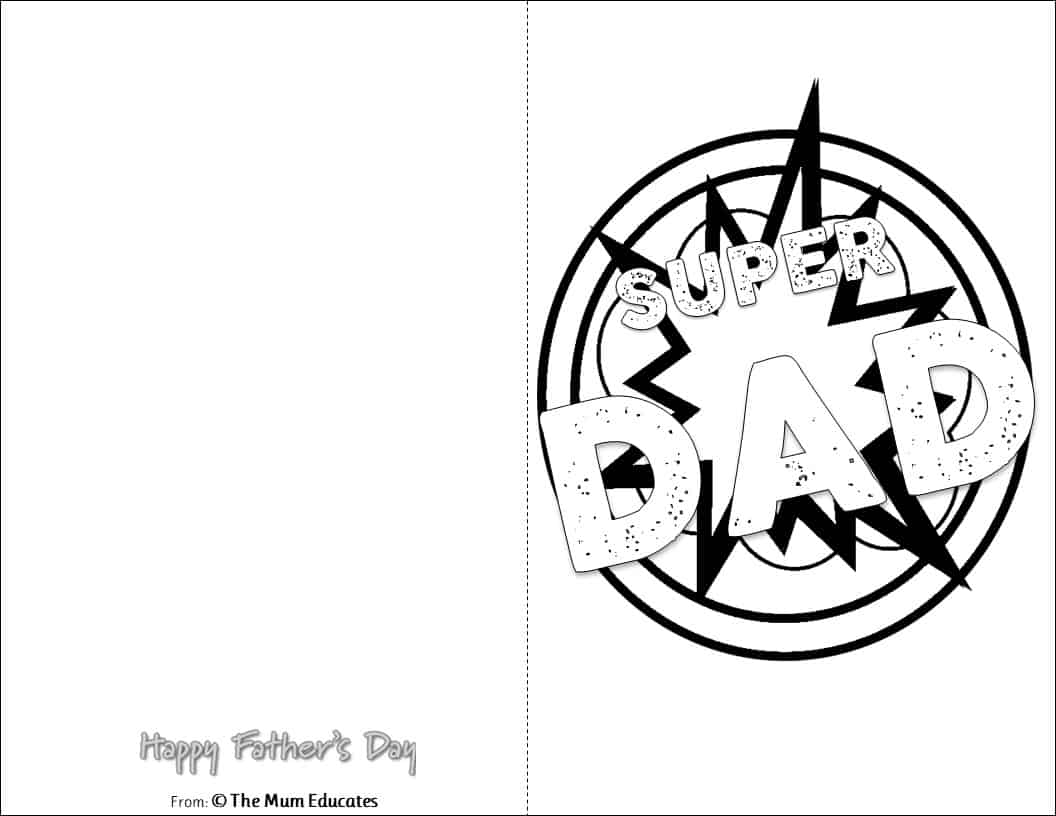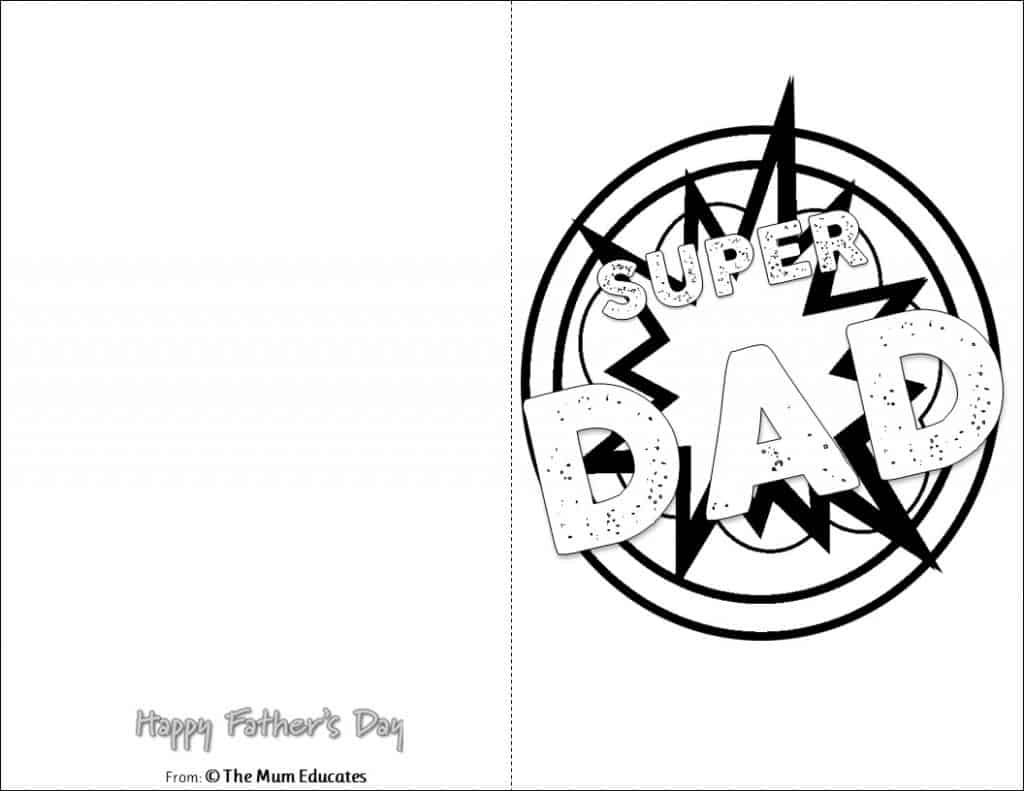 8.  Make your dad feel like a superhero this father's day with our amazing "SUPER DAD" card.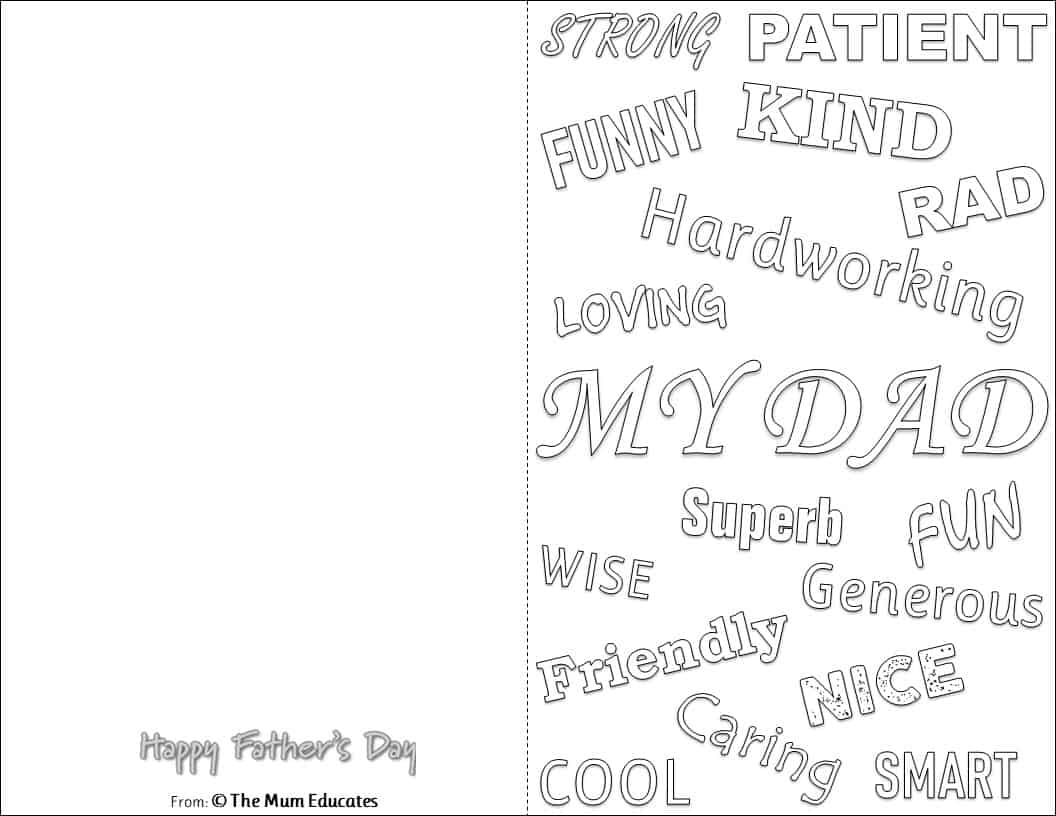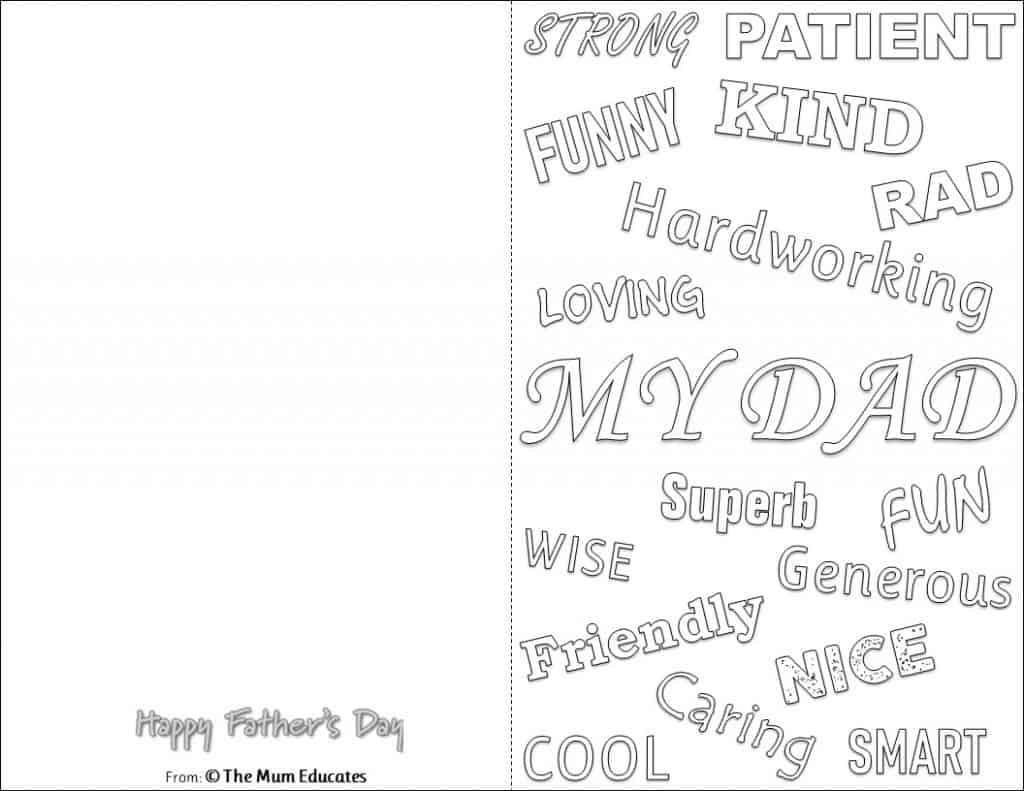 9. Help your children to make something extra special with this awesome father's day card featuring adjectives that best describe a dad.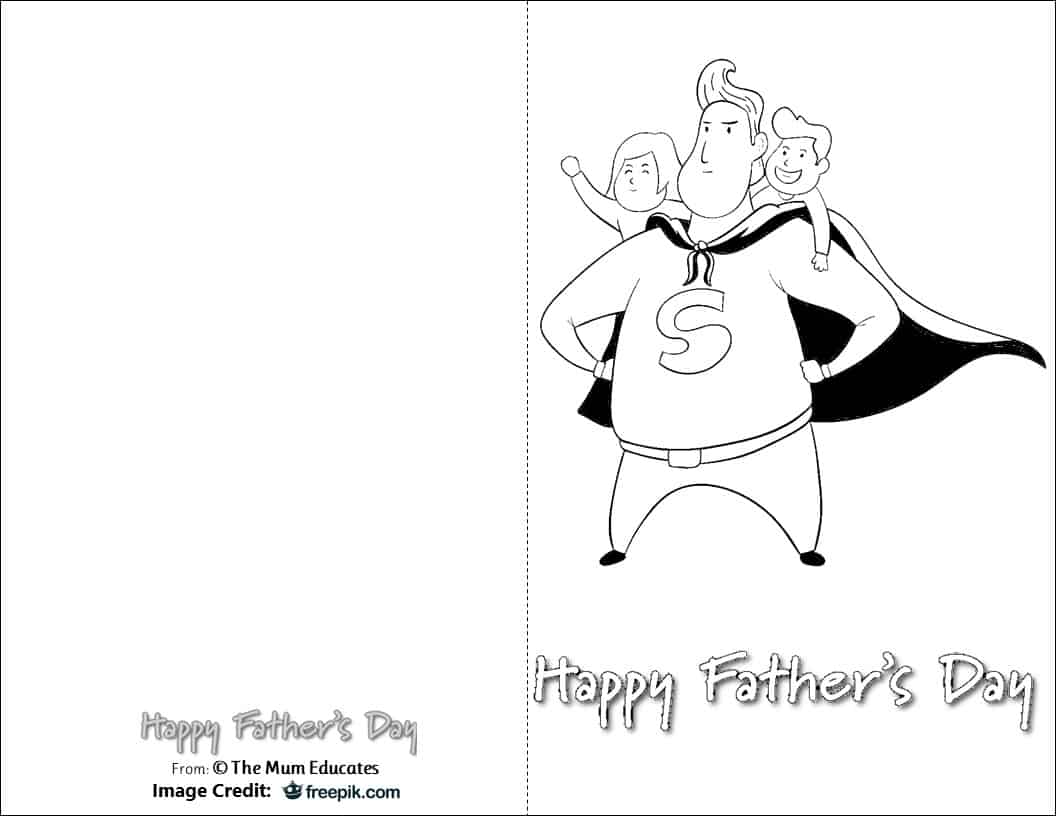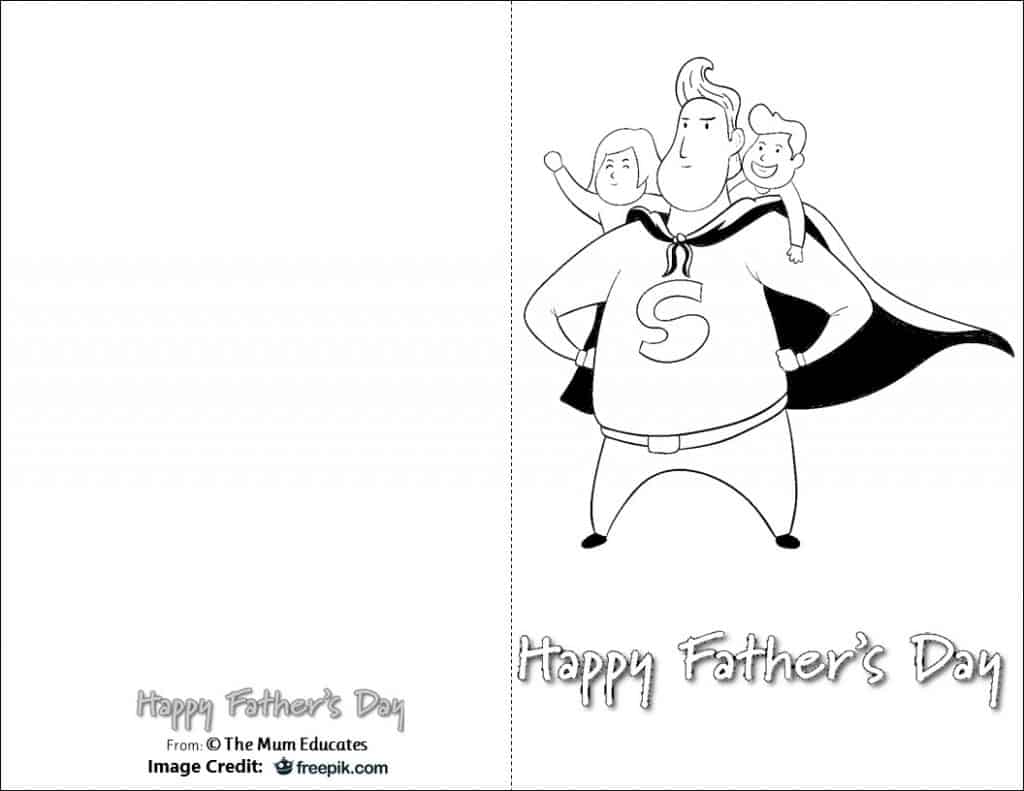 10.  Help dad enjoys his day to the fullest with this super Father's Day Card.
For more wonderful books and resources visit our store.