Eid-ul-Fitr is just around the corner. It is a festival that Muslims celebrate at the end of the holy month of Ramadan. Eid is the day where families do get together, pray, share gifts and have a nice feast. Make Eid more colourful with these beautiful Free Eid Colouring Sheets. Print and keep them ready for Eid day where children can share them with their friends and family.
We have created these fun colouring pages to give children the opportunity to practice their colouring and fine motor skills. Let the children creativity soar with these amazing colouring pages. These are great for children of all ages as some of the pages need careful detailing for older children, while some of the pages are targeted at younger children.
Related: Ultimate Phonics Screening Check Book
To download simply click on the image and save the PDF file.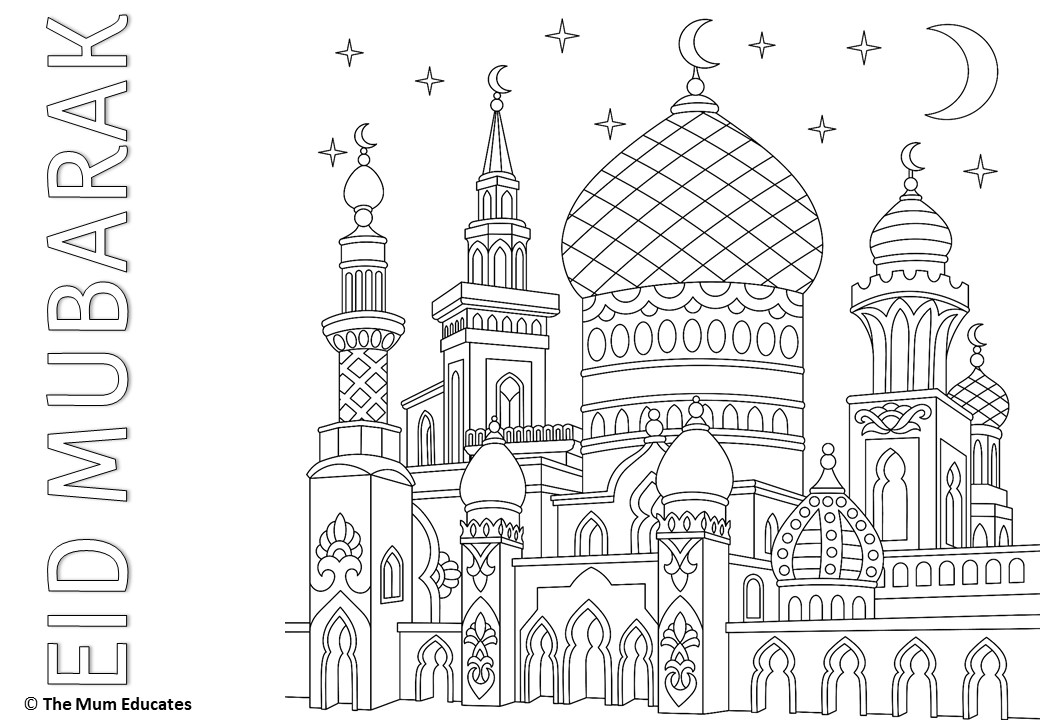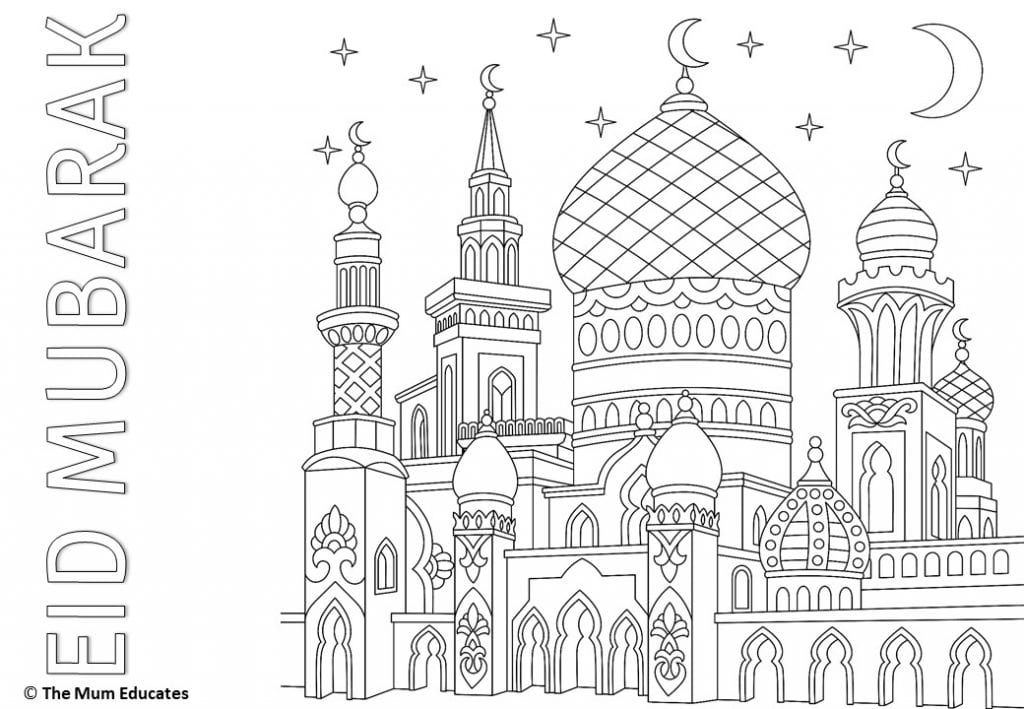 Colour in this beautiful mosque with crescent moon and stars on the sky.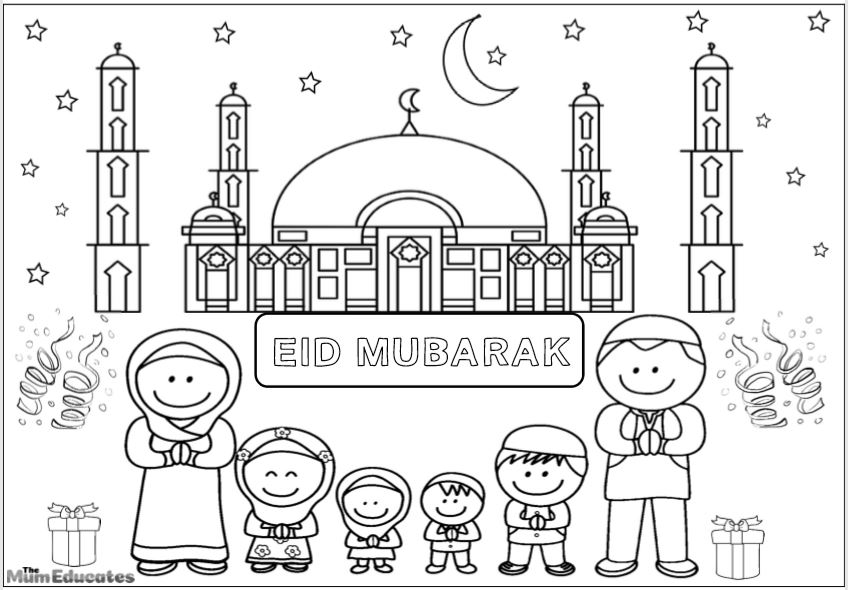 Colour in this lovely sheet where the Muslim family is standing in front of the mosque.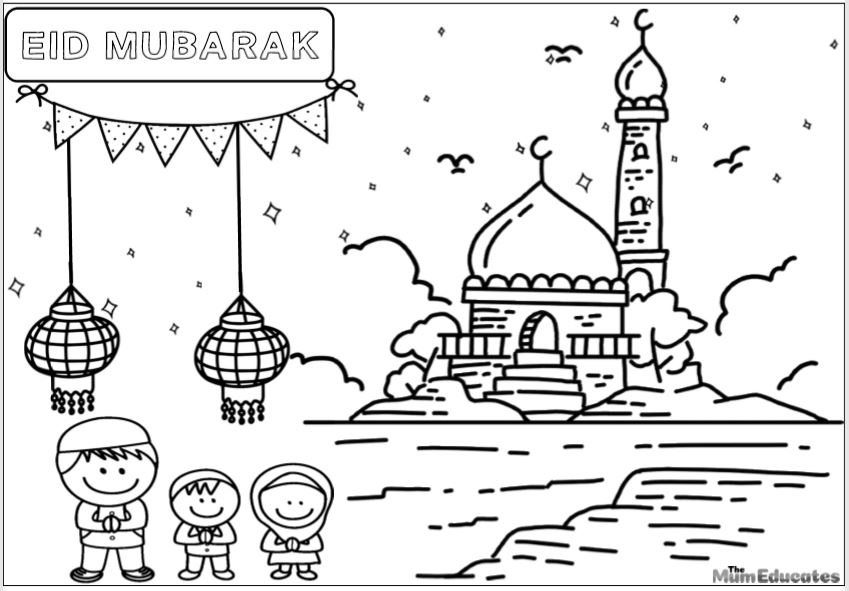 Celebrate Eid day while colouring in these beautiful children standing near masjid.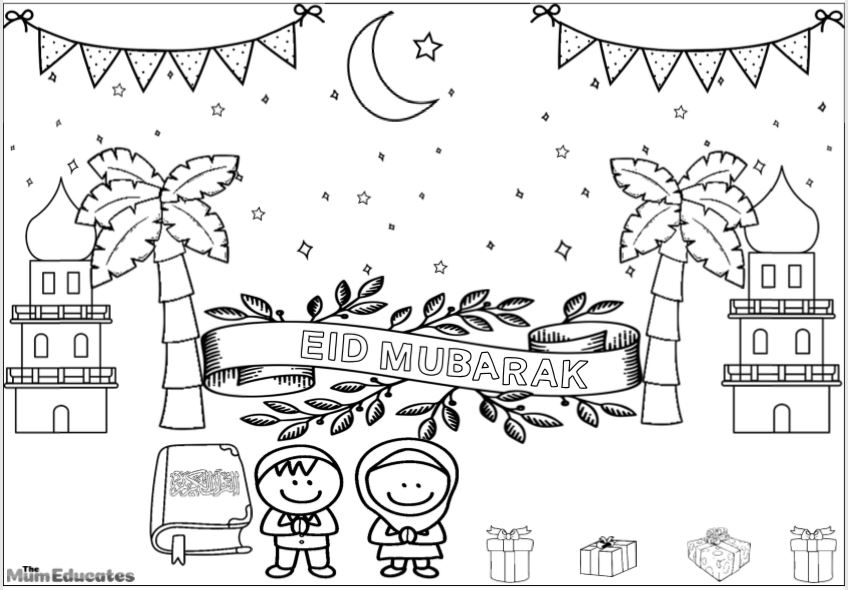 Make Eid celebration fun with these cute kids. Colour in these lovely sheets that are suitable for the Muslim kids celebrating Eid-ul-fitr.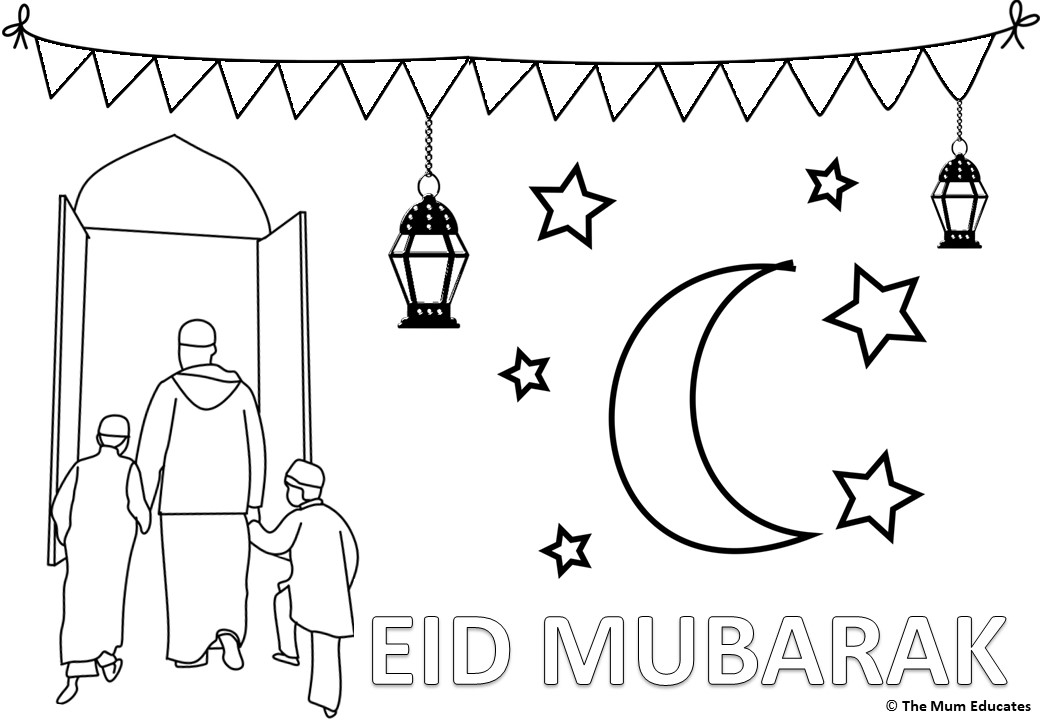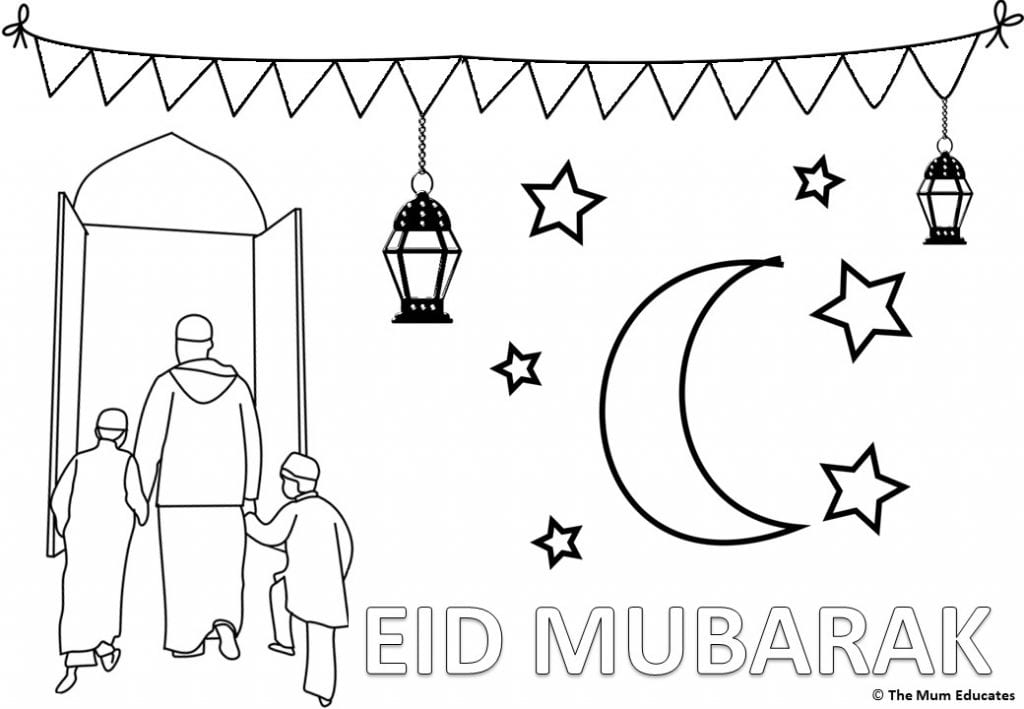 Two children head to the mosque for Eid prayer. The colouring page is beautifully designed with bunting, lanterns, moon and stars.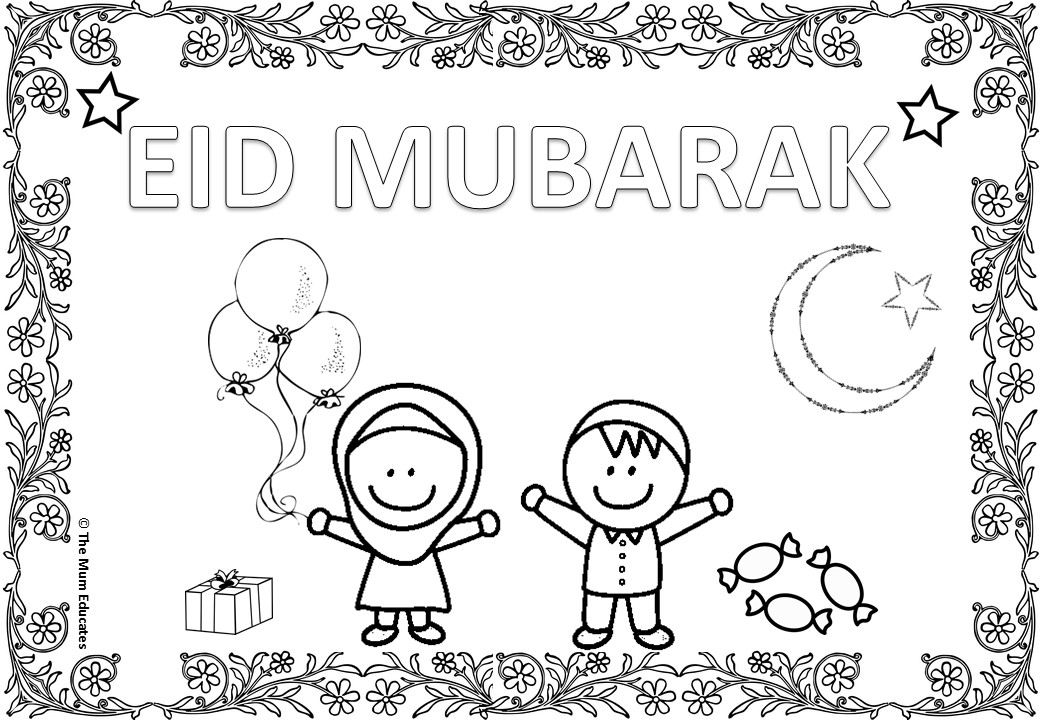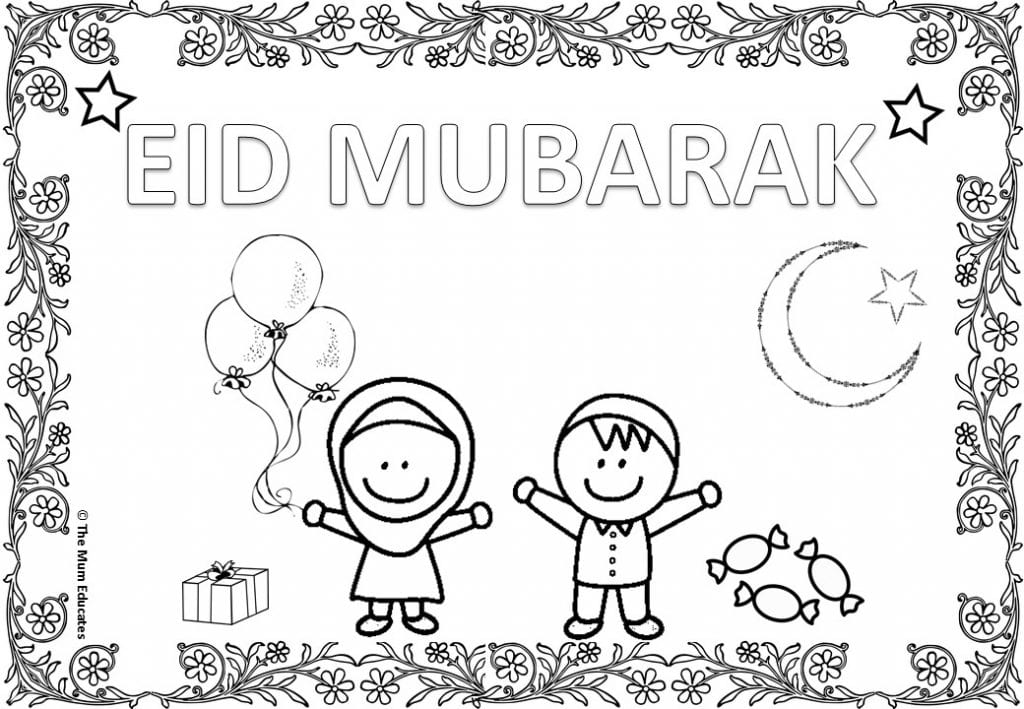 Cute Muslim kids celebrating Eid festival with candies gifts and balloons. The page features beautiful flowering border making it very attractive.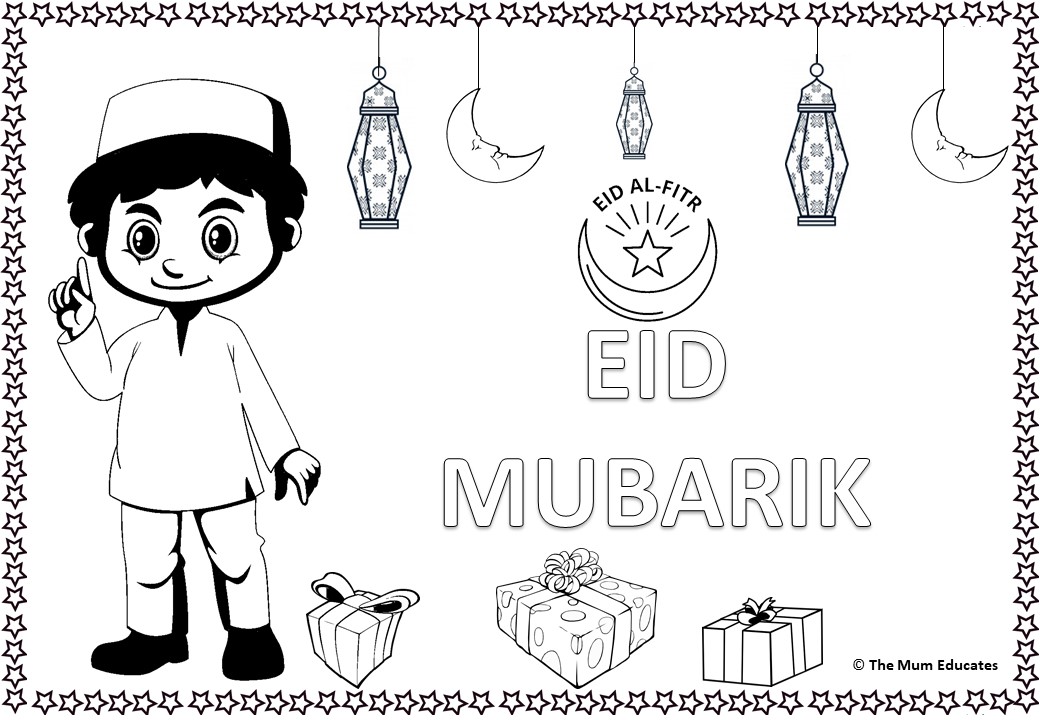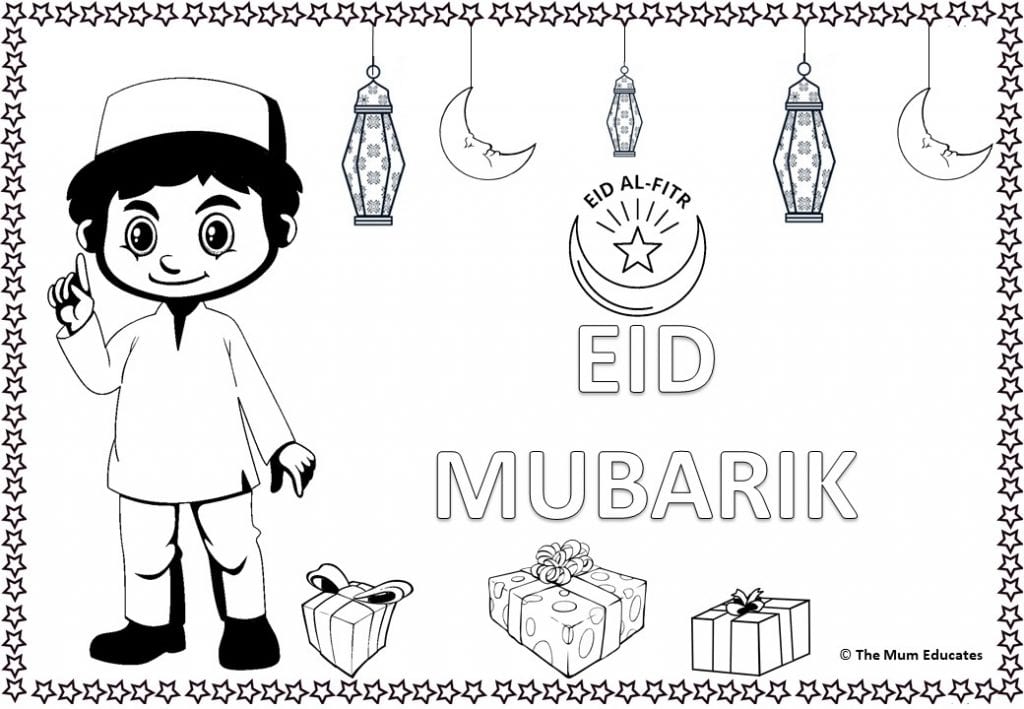 The little boy is celebrating Eid wearing beautiful clothes and gifts from family and friends.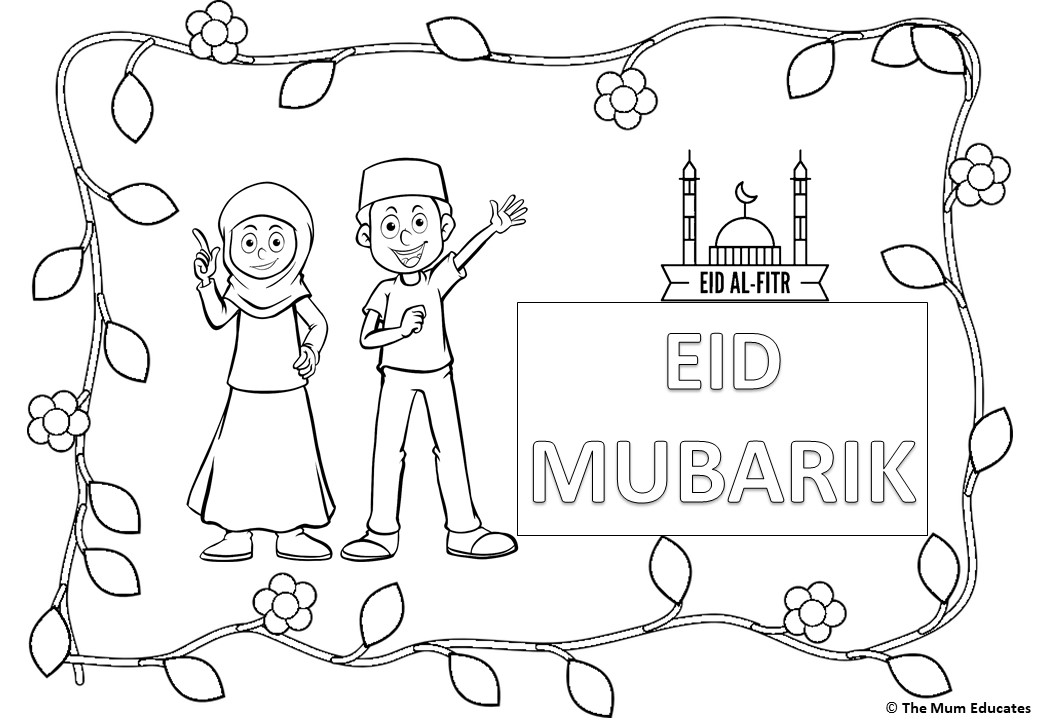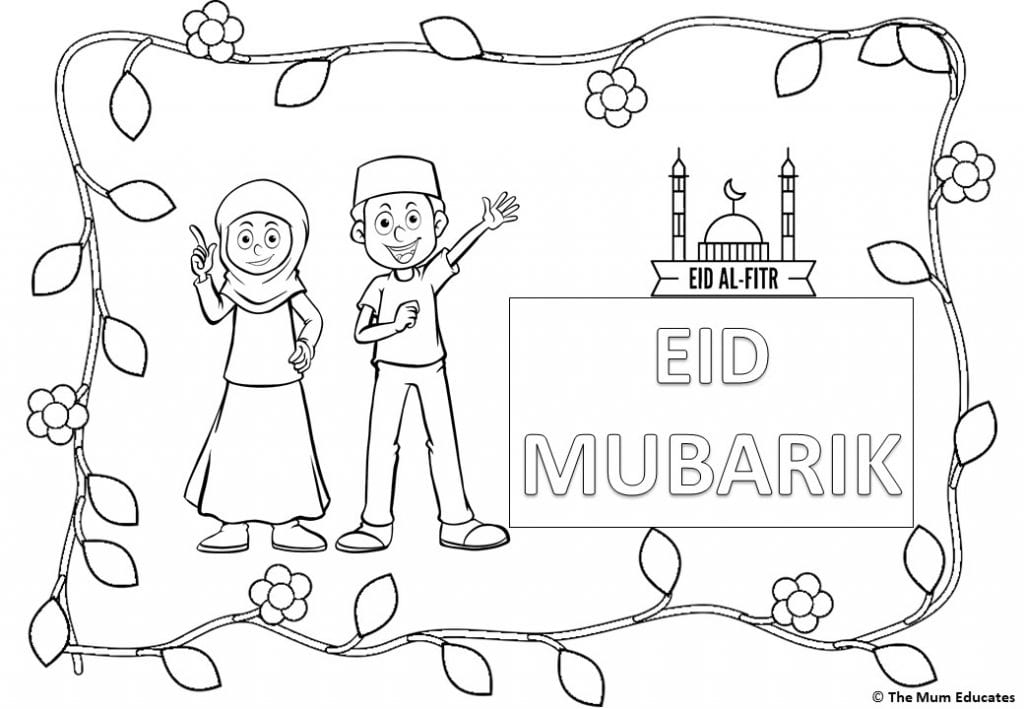 Two children are waving in this beautiful Eid colouring page.
For more wonderful books and resources visit our store.


Image Credits: