All about me worksheet is an amazing activity to do at the start of every year. It helps children explain themselves in simple words. It is also a wonderful ice breaker activity that helps teachers to know their class very well. So why not download this Free, simple and attractive All about me activity for your class?
As children fill in the spaces, they will write their name, birth date, year group, friends, and food they love. They will also discover what they are excited about and what they want to become when they grow older.
How to use the All about me Worksheet?
As we are heading towards the new year teachers are looking for activities that they can do during the first week of school. This is an excellent activity to get to know your students and help young children explain themselves in their own words. It is extremely important for children to know how unique and special they are and what makes them so wonderful.
Why getting to know yourself is important for kids?
Getting to know yourself is important as it leads you to become a better person in life. When you know more about yourself you know what to improve and where your strengths lie, your goals and how to achieve them,  your thoughts and feelings, and how to express them to the world. You also understand what you love the most and what your dislikes are.
All About me Activity:
This activity will also let them colour and design the sheet while improving their hand and eye coordination. Why not download our free Back to school assessments for Year 1 to Year 4. 
Click on the picture below to download your free all about me worksheet.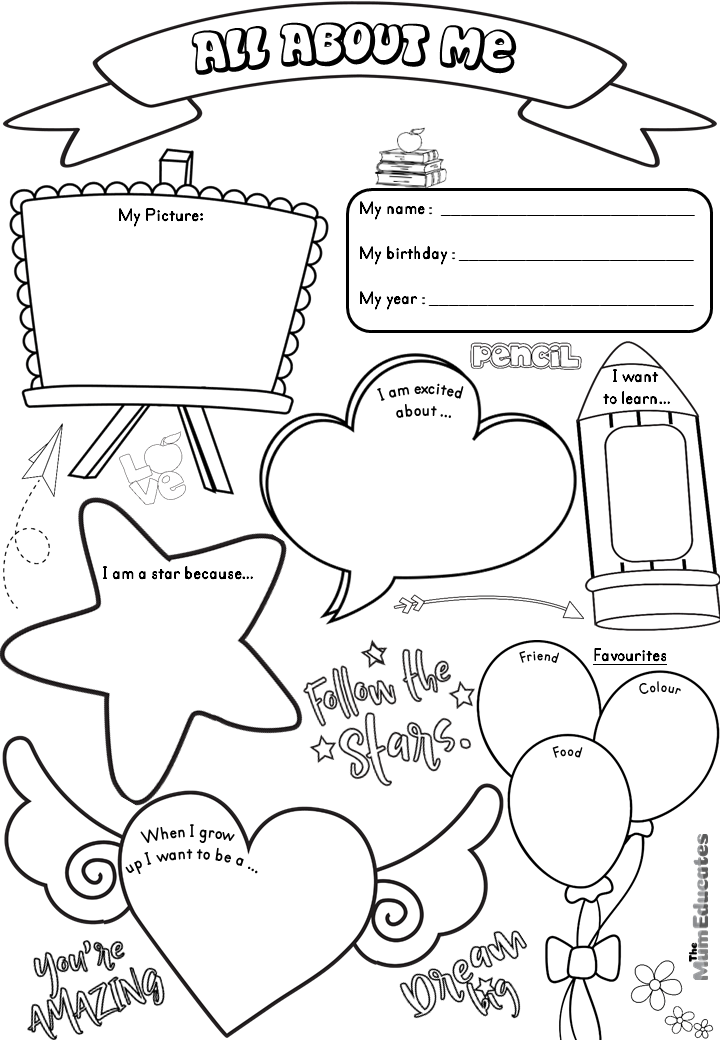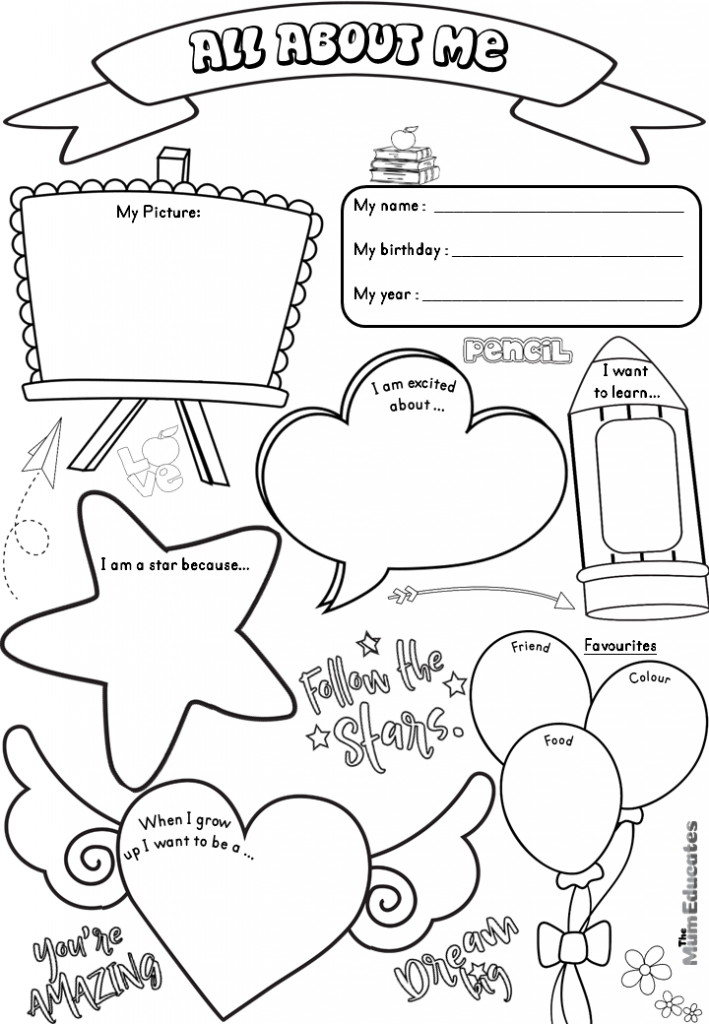 The worksheet is available in two unique designs, The first image is for younger kids whereas the down worksheet focuses more on older kids where they can express their worries and problems. Choose from your favourite style and start jotting down about yourself.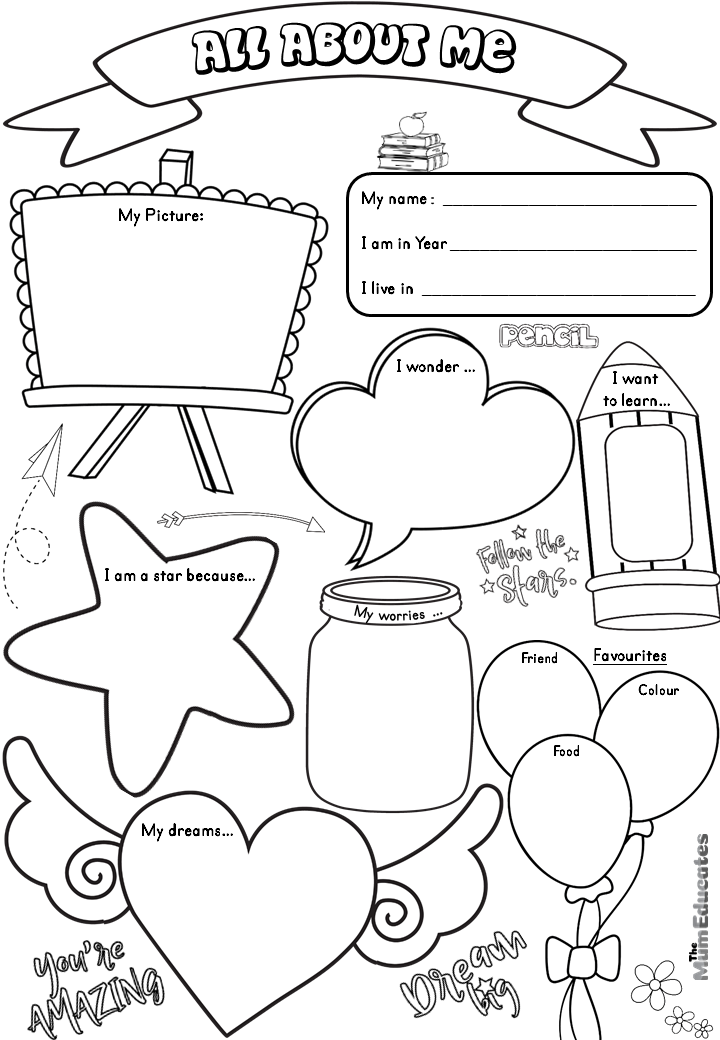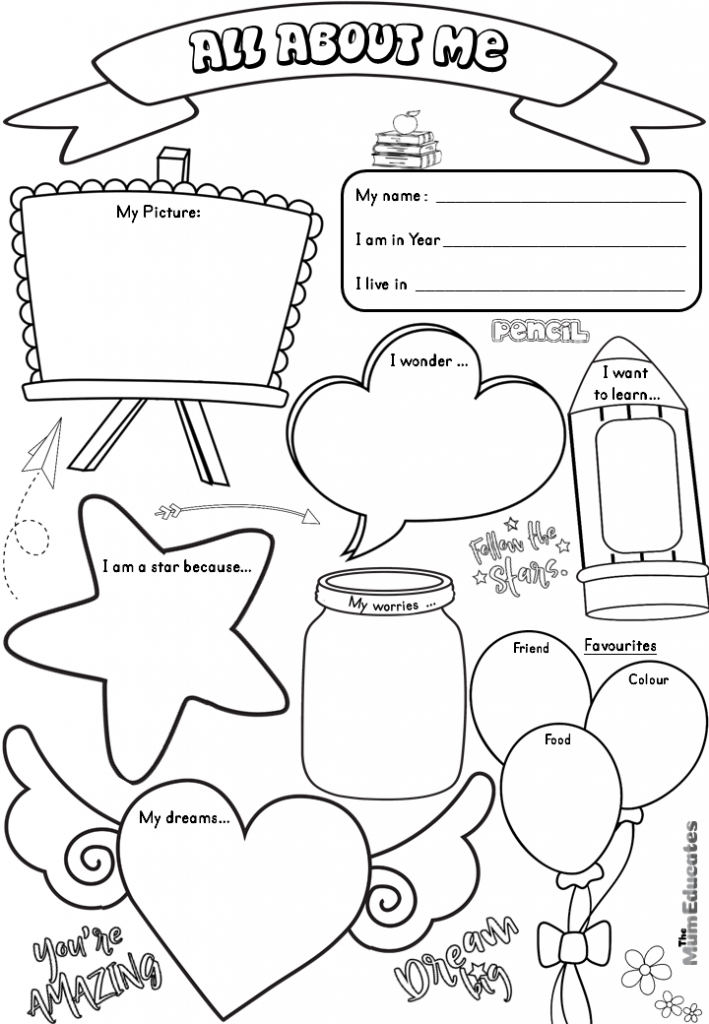 Why not share your child's work with us? Send us on our Facebook page.
For more amazing free resources, like and share our Facebook page and also follow us on Pinterest.