Story starters are a wonderful way to get children writing. We bring you amazing 13 FREE Halloween Story Starters. Get the kids to complete these amazing stories. We hope that our amazing story starters will inspire some sun creative writing.
Also, Check: Year 2 English and Maths Book
All these story writing prompts can be used individually or in a group.
Related: Halloween Adjectives Word Mat
13 Halloween Story Starters
1. "Don't worry, just Follow me!" she whispered.

2. One dark Halloween night, when it was raining heavily a thunderstorm struck …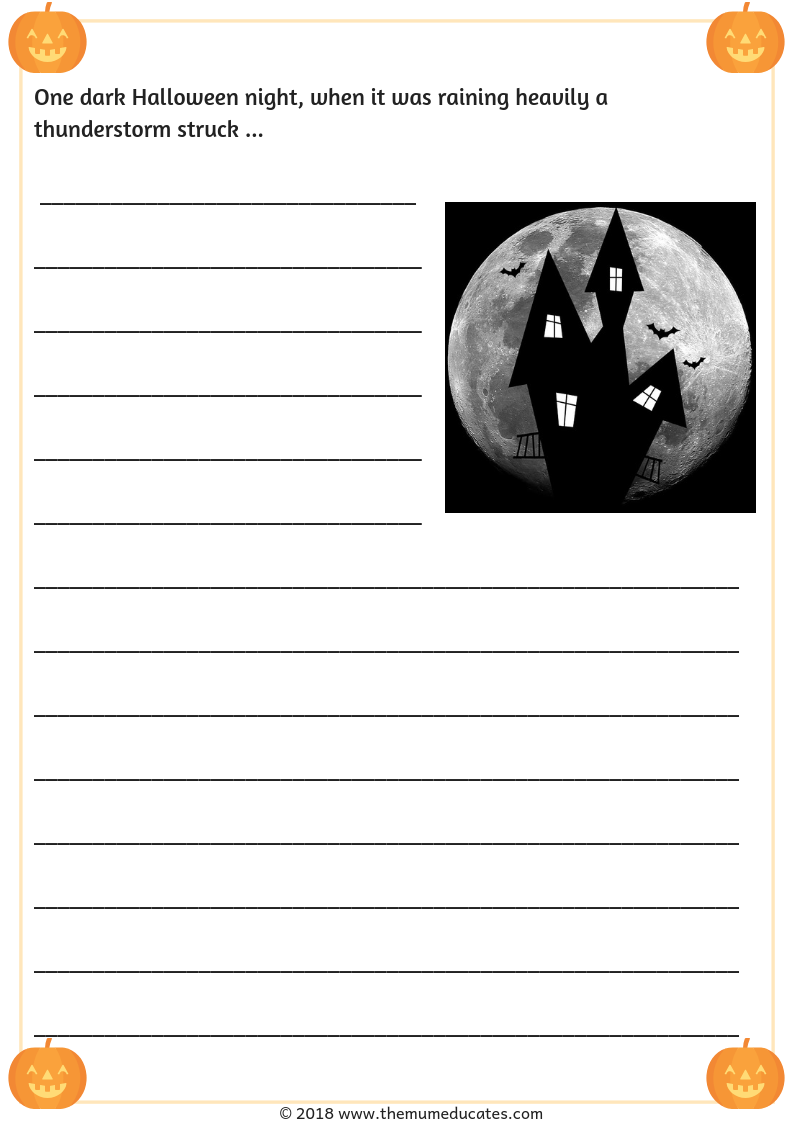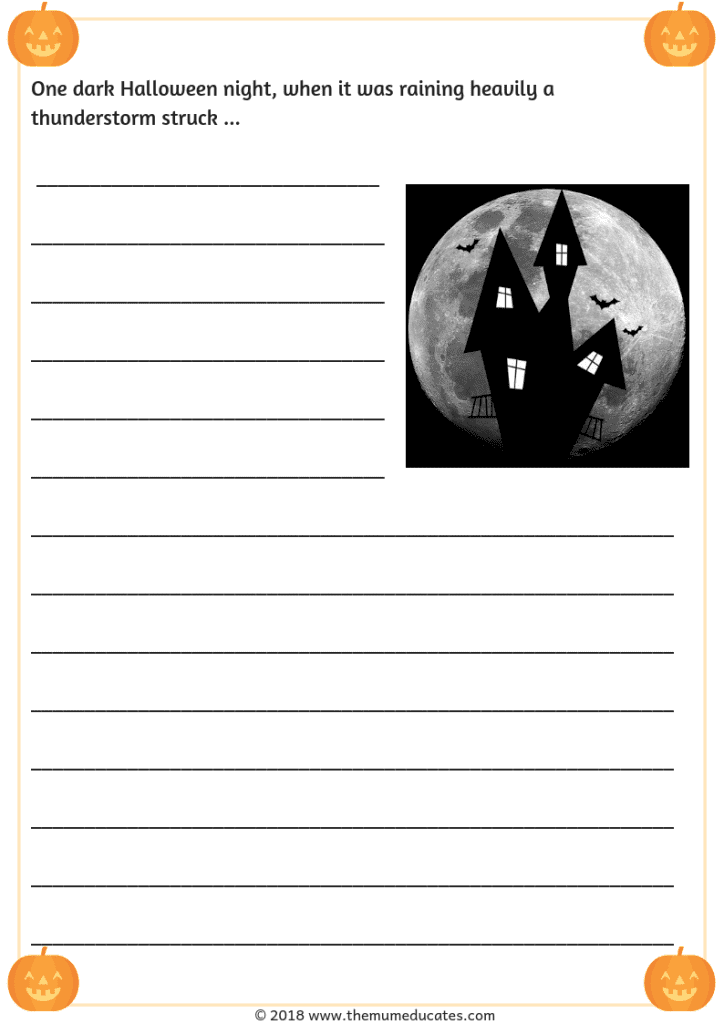 3. In the supermarket, I found a pumpkin hiding behind the food shelf. "Please don't hurt me!" said pumpkin.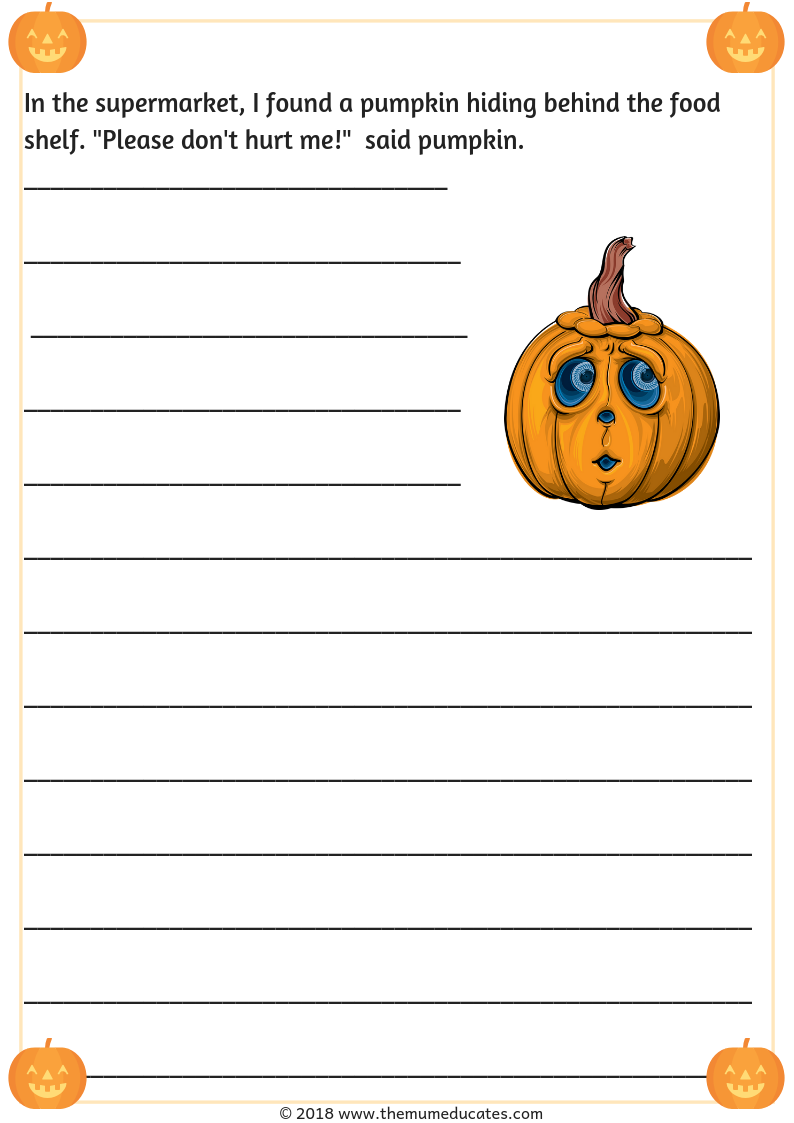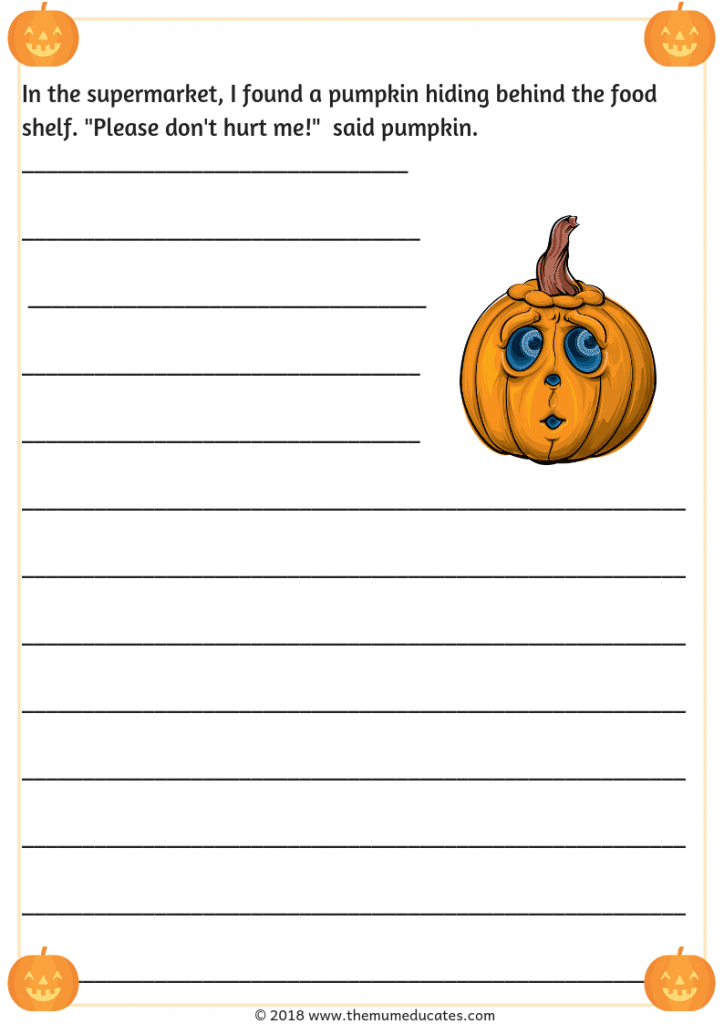 4. He thought that it would be cool becoming a vampire …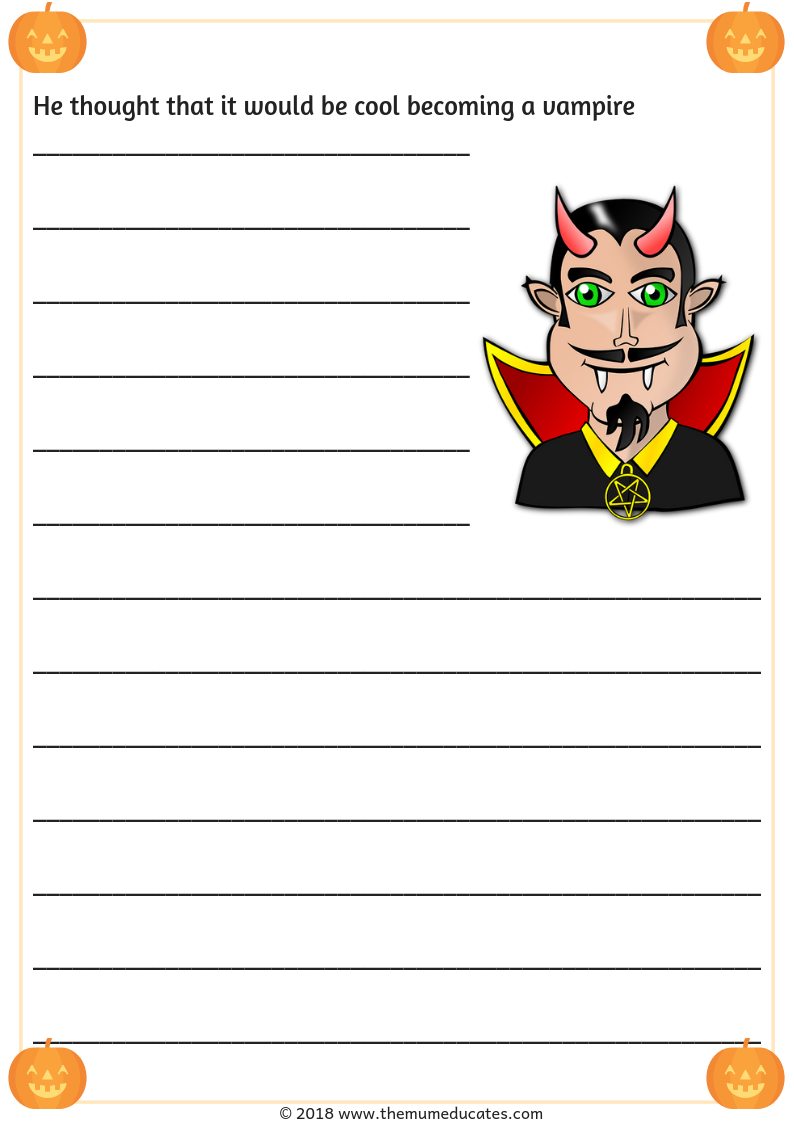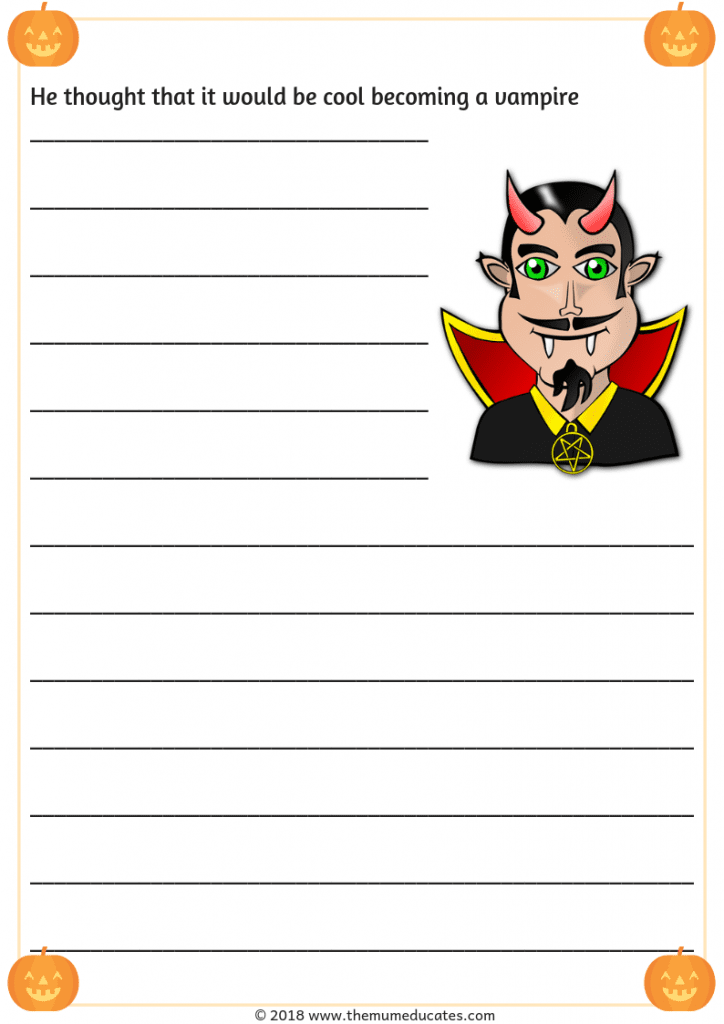 5.   I saw a witch riding her broom. She was coming towards me …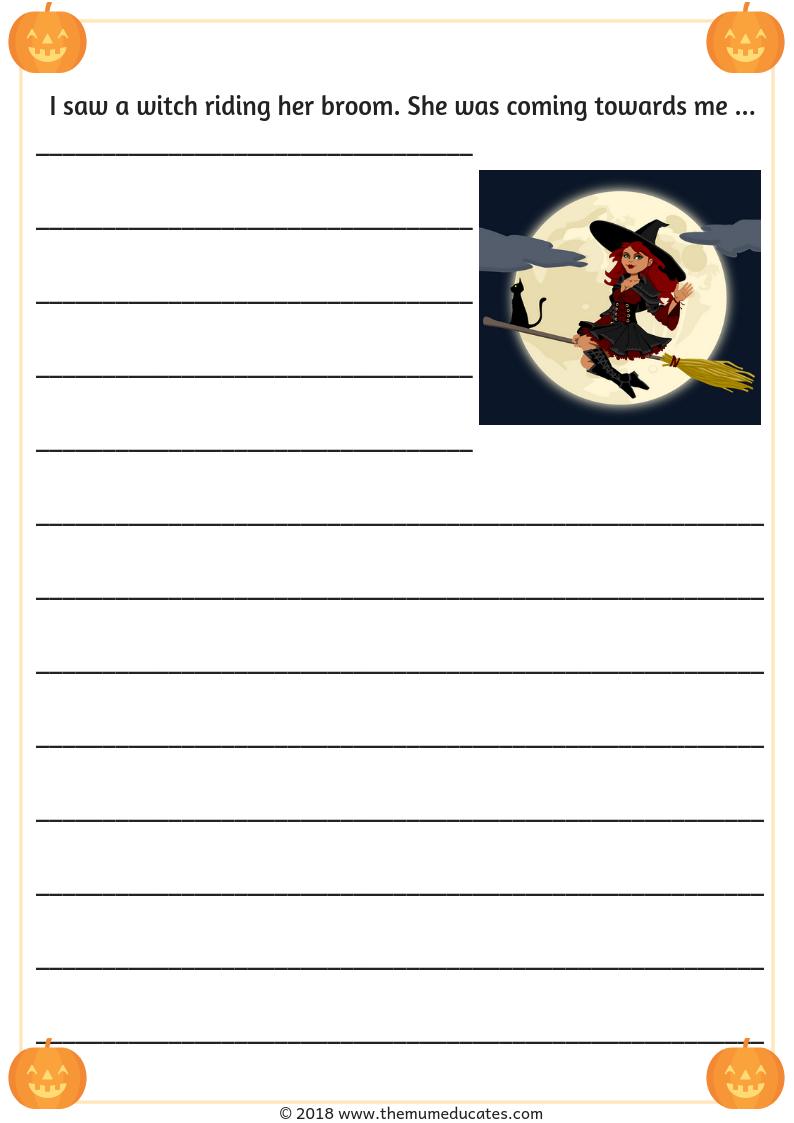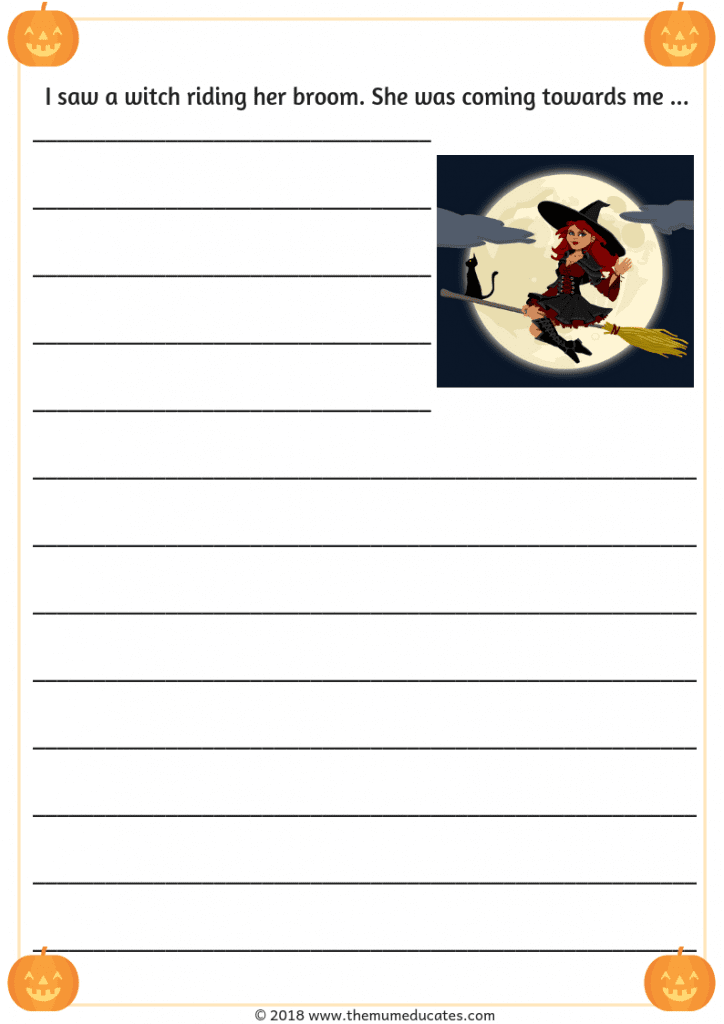 6. On Halloween, I met a sad zombie who lost his head …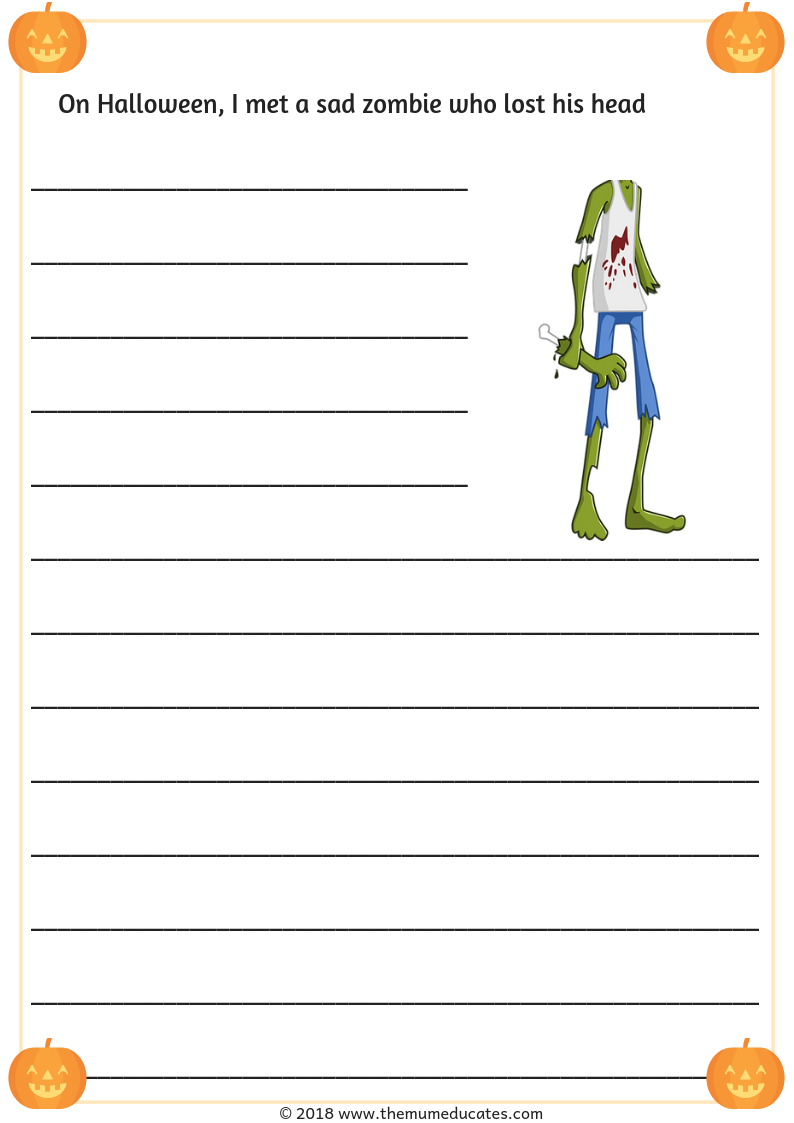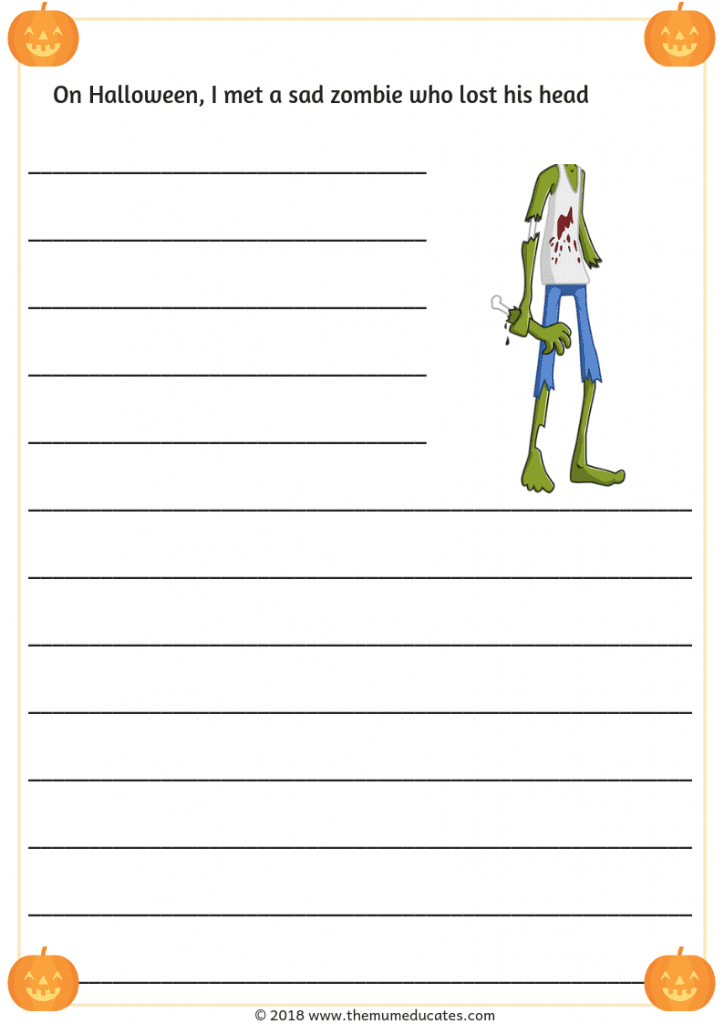 7. If Halloween was a week long …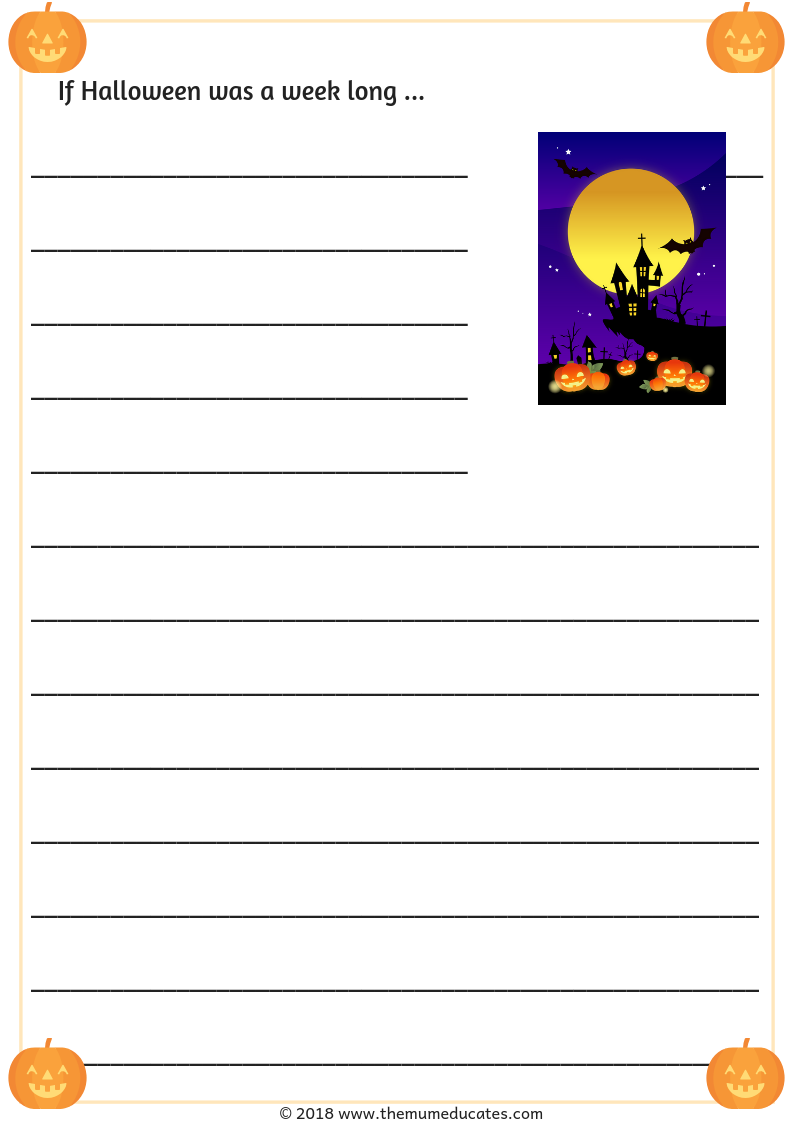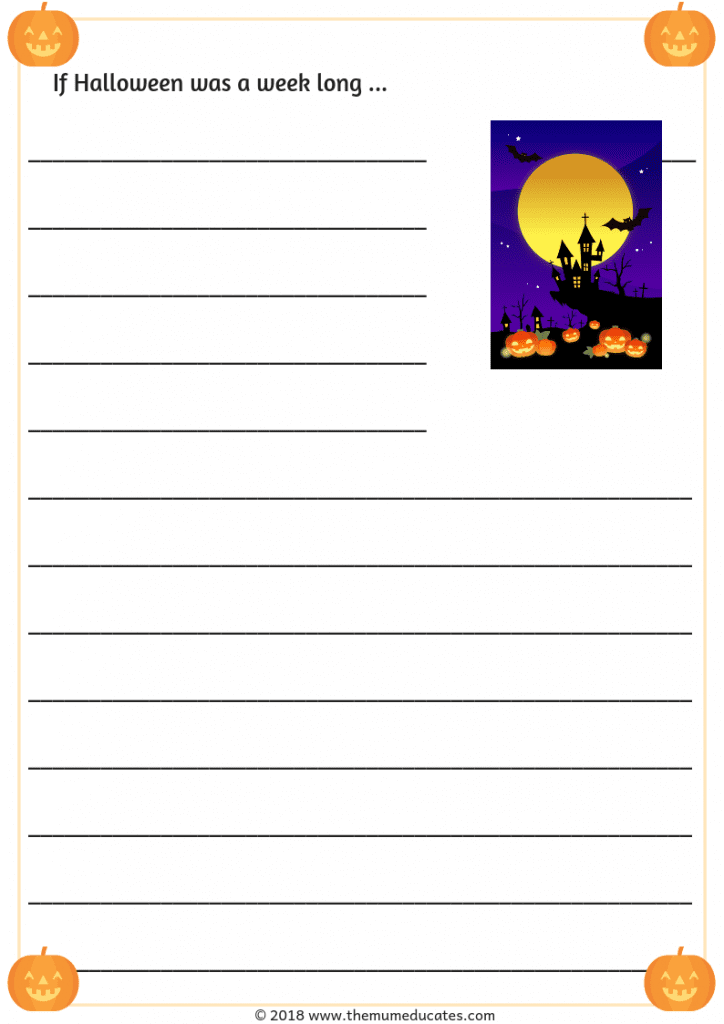 8.  It was a dark, spooky Halloween night when a wizard knocks on my door…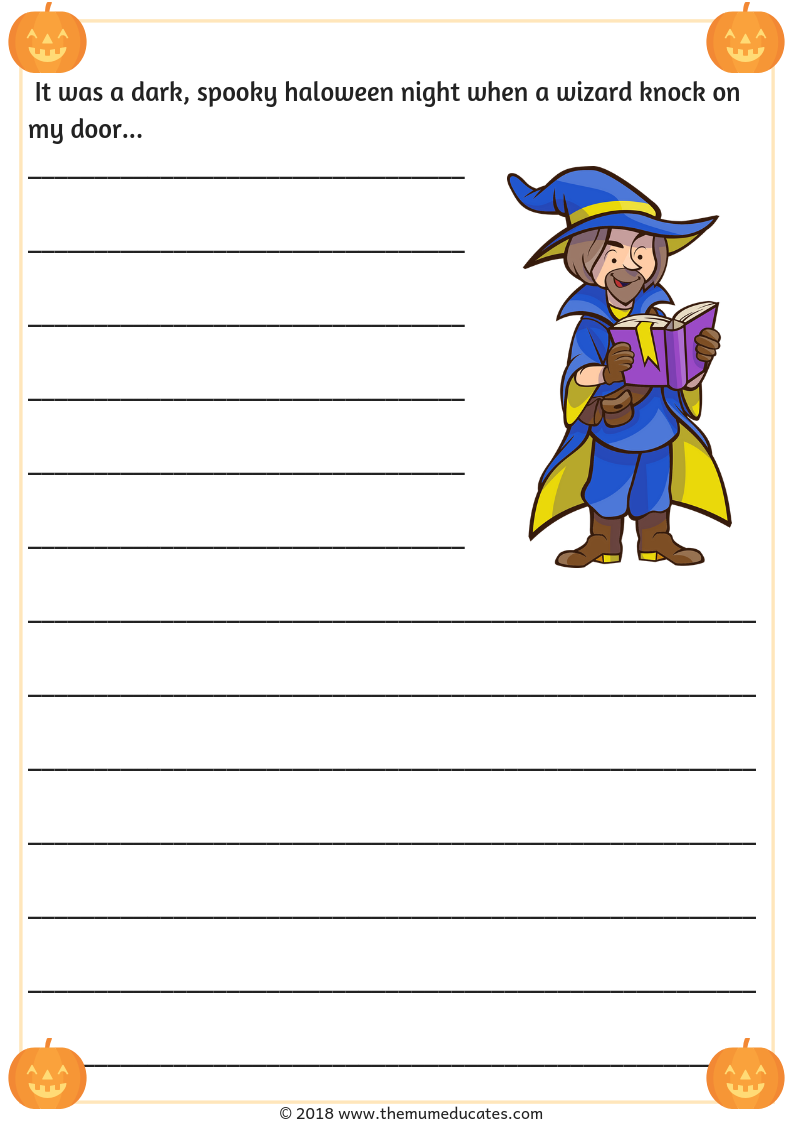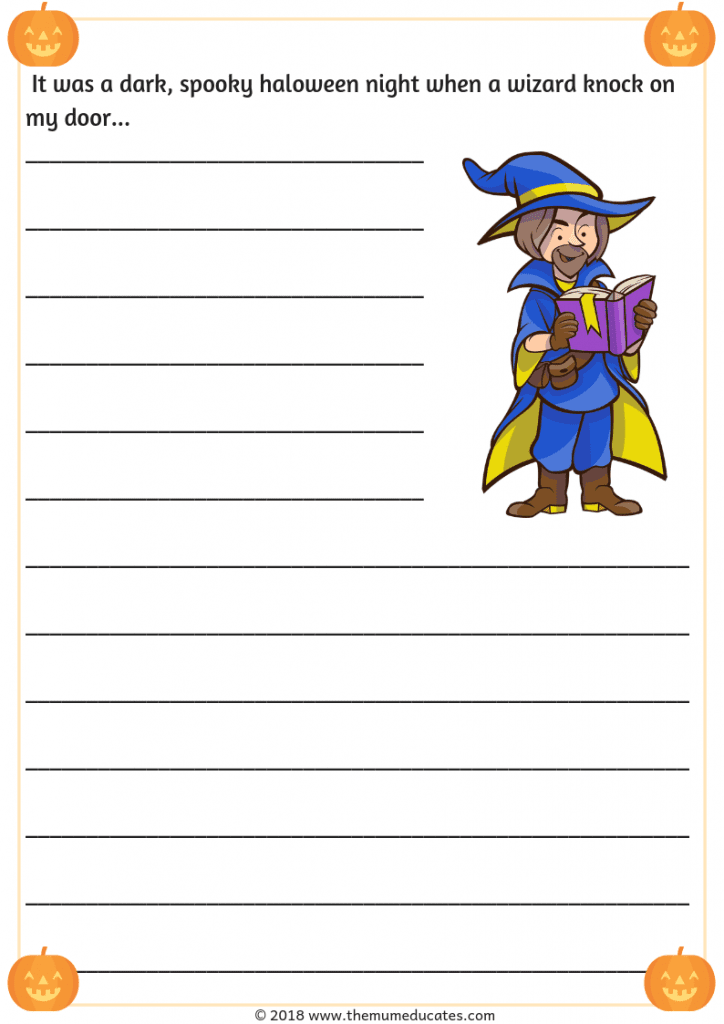 9. If I were a bat I would …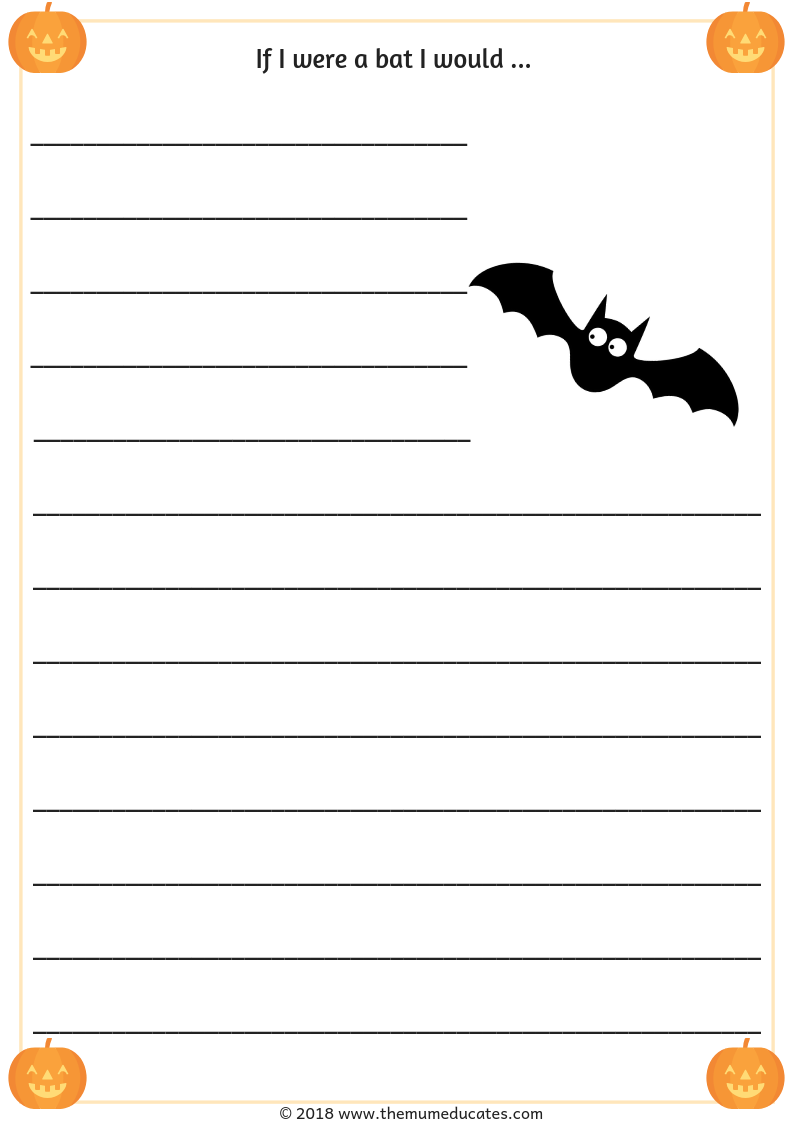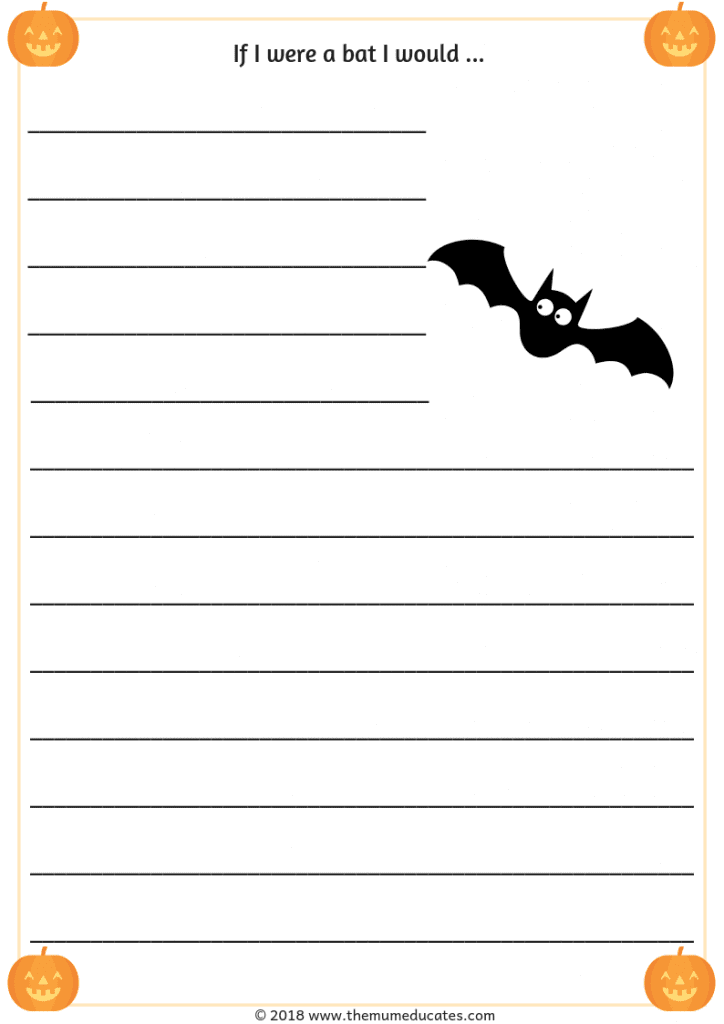 10. As I was about to enter a spooky house, I saw a talking spider …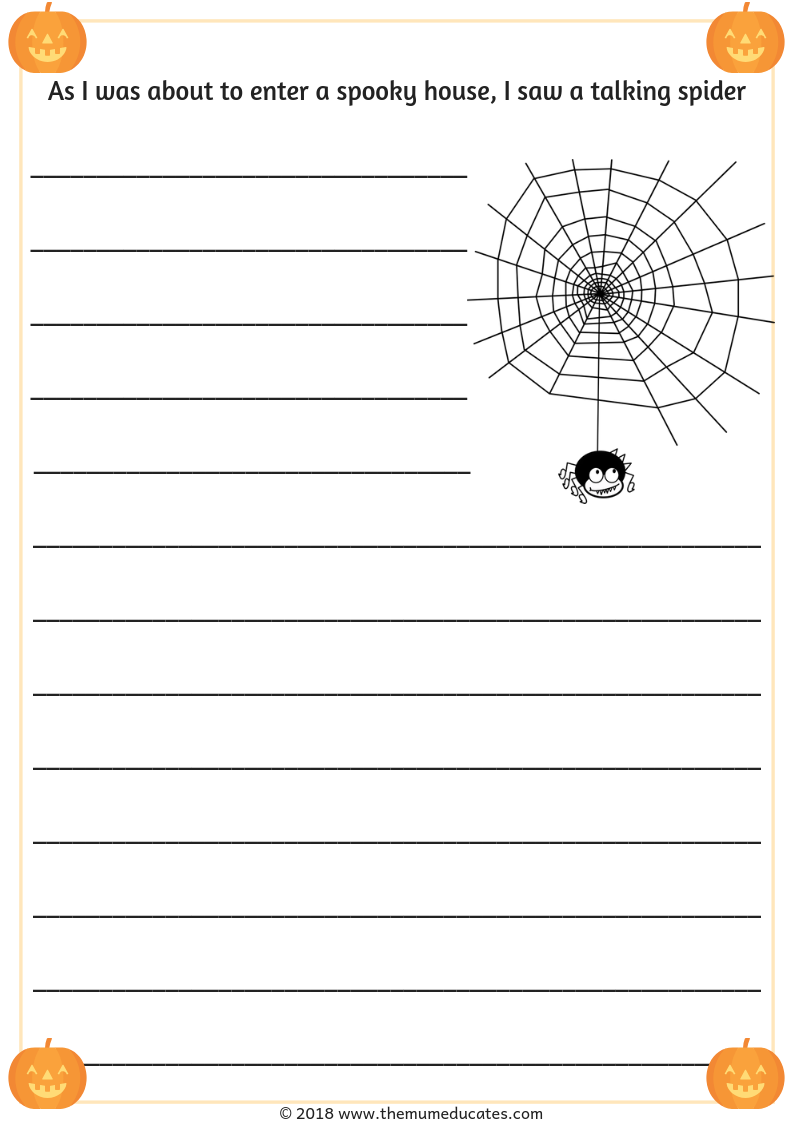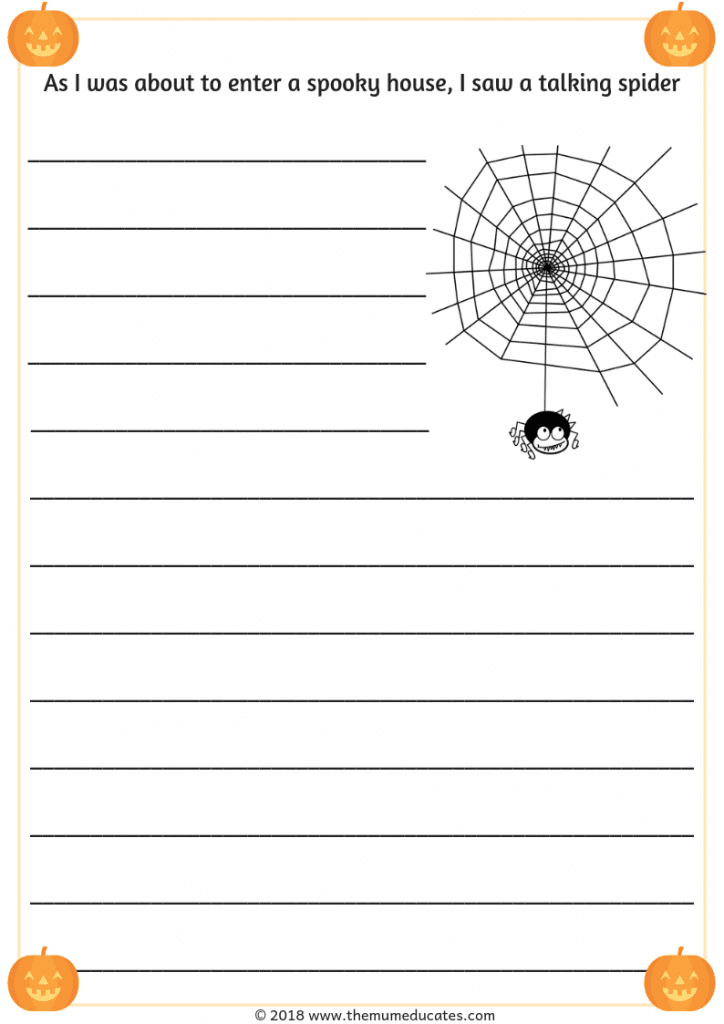 11. Choosing the ghost costume was one of the biggest mistakes…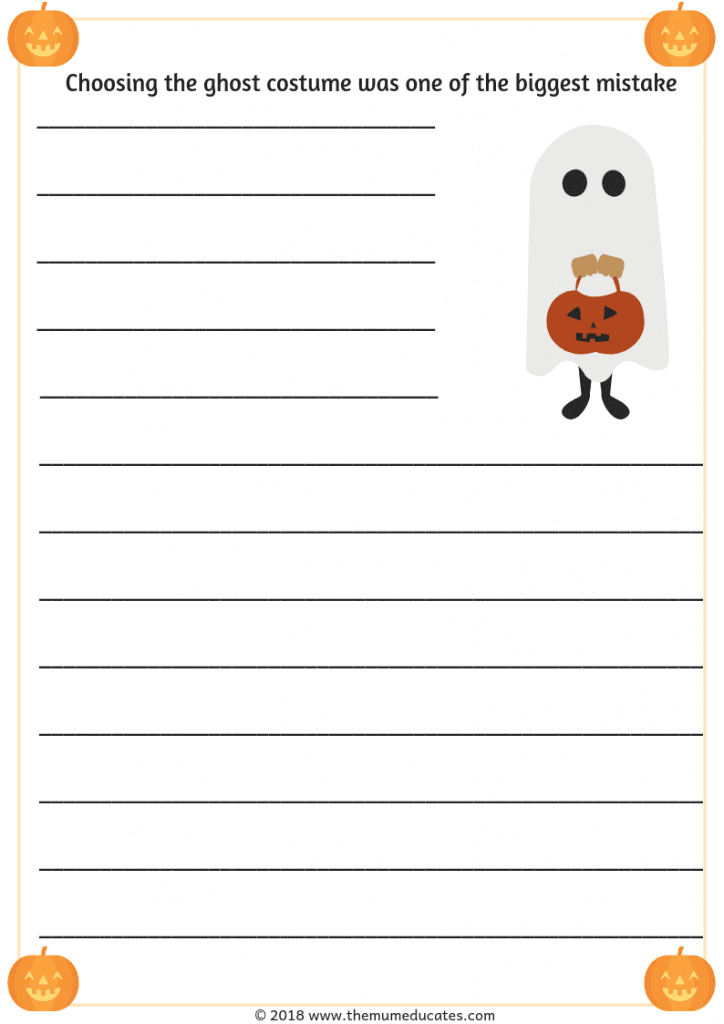 12. The silliest Halloween ever started when…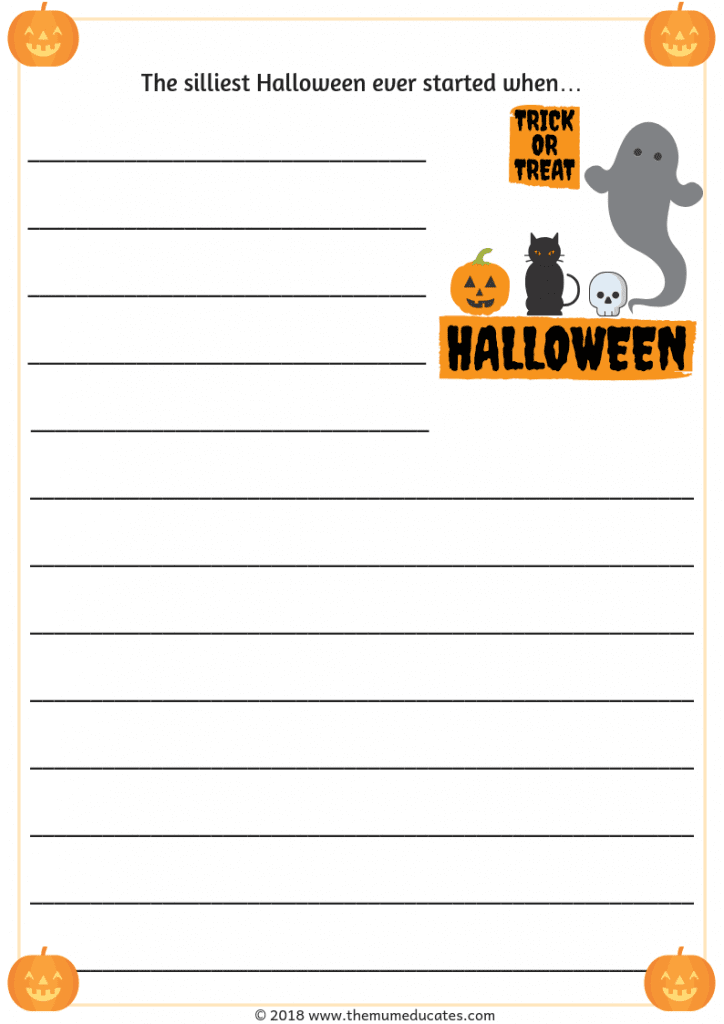 13. Yesterday, I was saved by a ghost …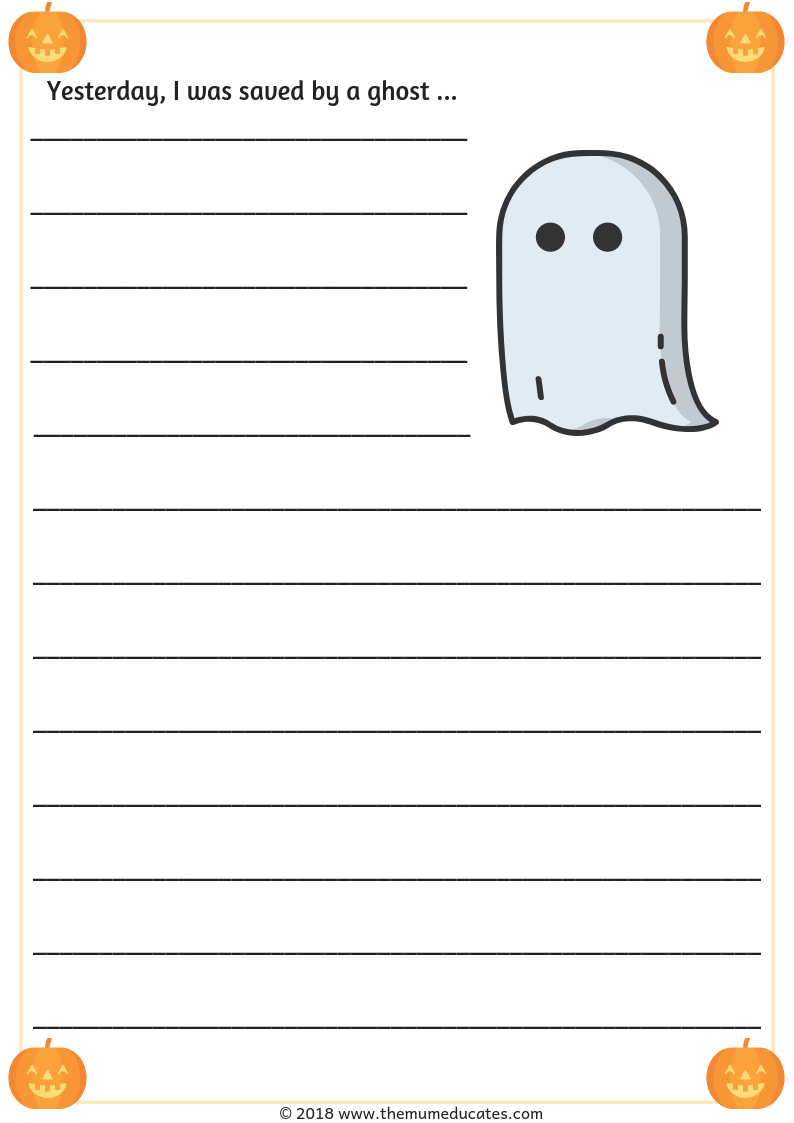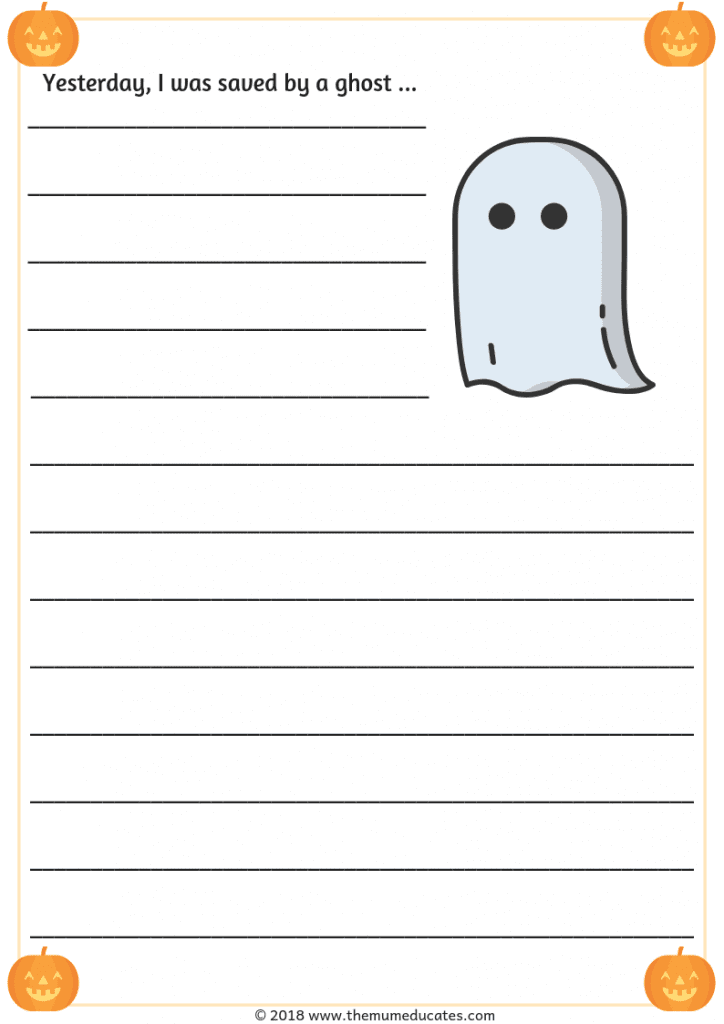 Also, Check: Halloween Word Mat
For more wonderful books and resources visit our store.