Children learn better in short spurts. This is why we designed our Year 2 Maths and English book to consist of fun, daily 10 minute activities containing questions from spelling, grammar, punctuation, mental maths, problem solving and reasoning. The book has beautiful pictures to keep children hooked.
Scroll down for a free three worksheets sample!
*This is a digital file. A physical product will not be shipped.
£2.99
How the book will help my child?
It is specifically designed to develop and consolidate a strong understanding of SPAG, numbers, addition, subtraction, multiplication and division, as well as time, money, fractions and shape. It will be an excellent tool for students to take home as homework and work through with the support of their parents. The book will also help children get ready for KS1 SATS.
What's included in the product?
It has an easy to use and read layout book with questions from Monday-Friday and provides your students with 7 weeks of revision and homework! The book contains 35 pages with over 480 questions.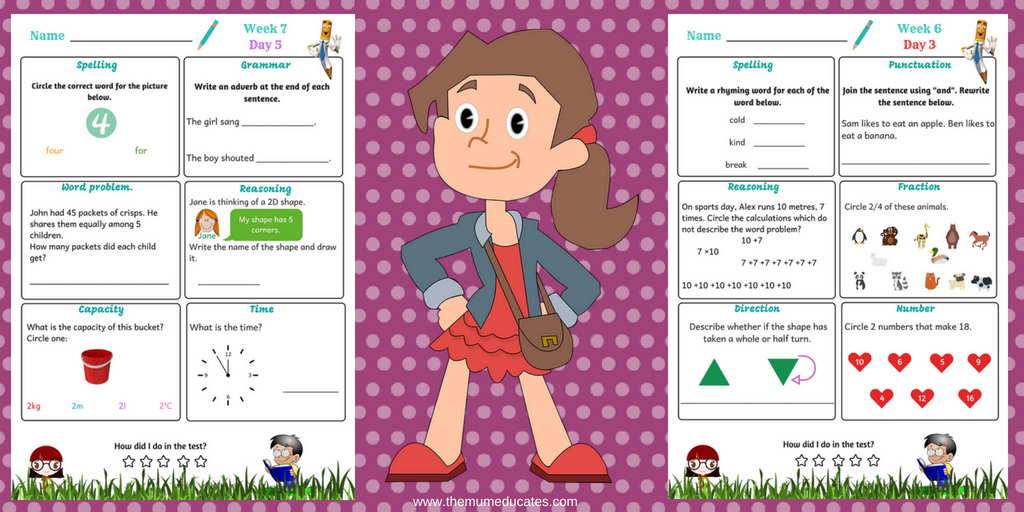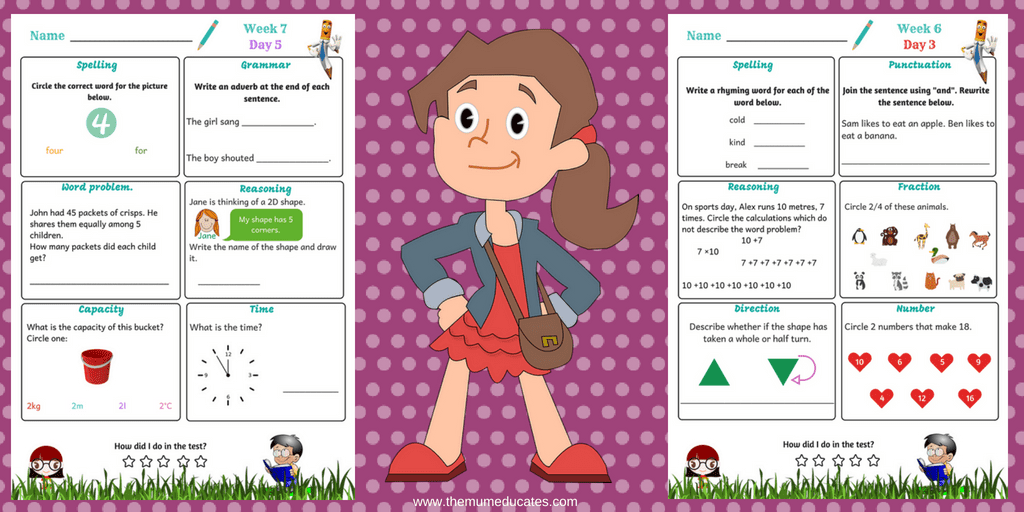 Use our book to revise and practice these key skills, mainly learnt in year 2
Noun
Verb
Adjective
Adverb
Plural
Spelling
Punctuation (question mark, exclamation mark and full stop)
Command and statement.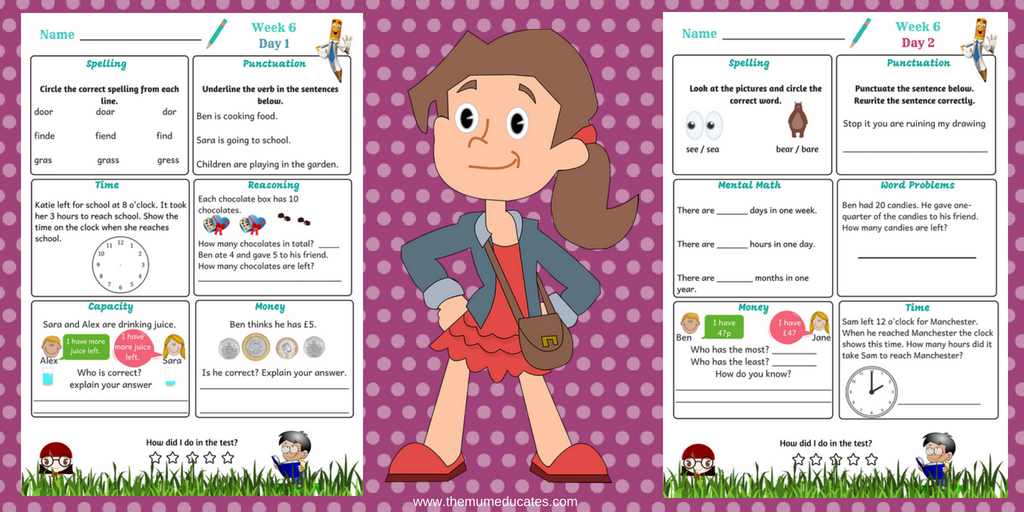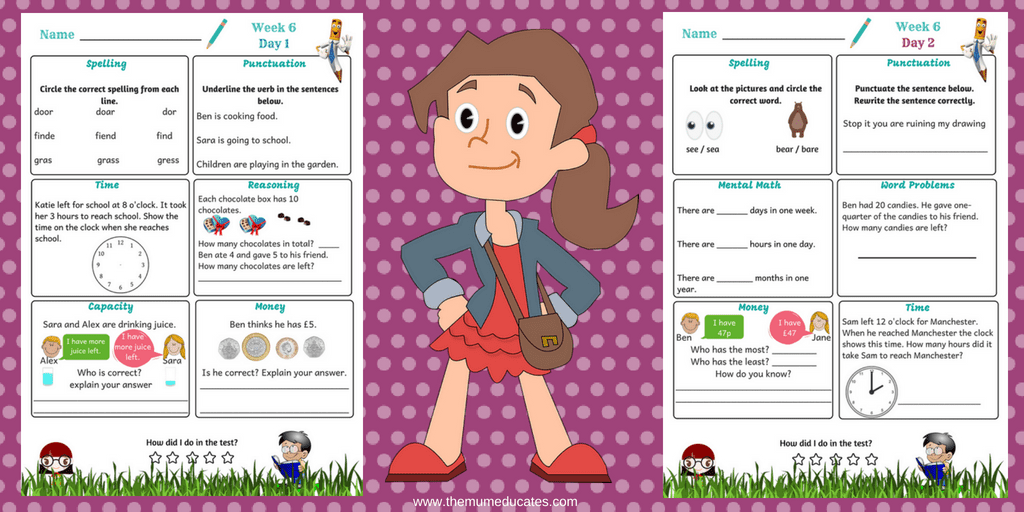 Counting
Money
Ordering numbers to 100
Partition numbers
Addition and subtraction sums
Multiplication
Division
Fraction (halves, quarters and thirds)
Patterns
Solve problems using number sentences
Shapes (2D and 3D)
Direction
Problem-solving
Reasoning
Measurements
Related: Year 1 Mental Maths Book
Download three pages Free sample by clicking on the image below: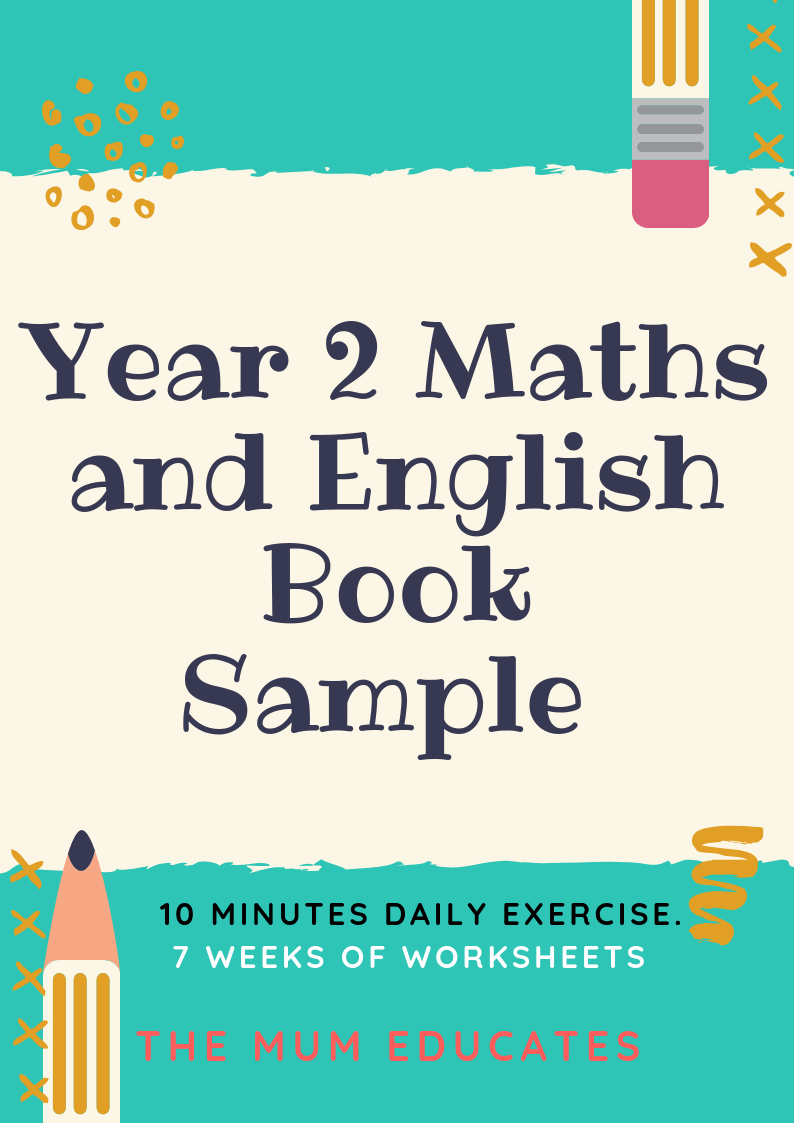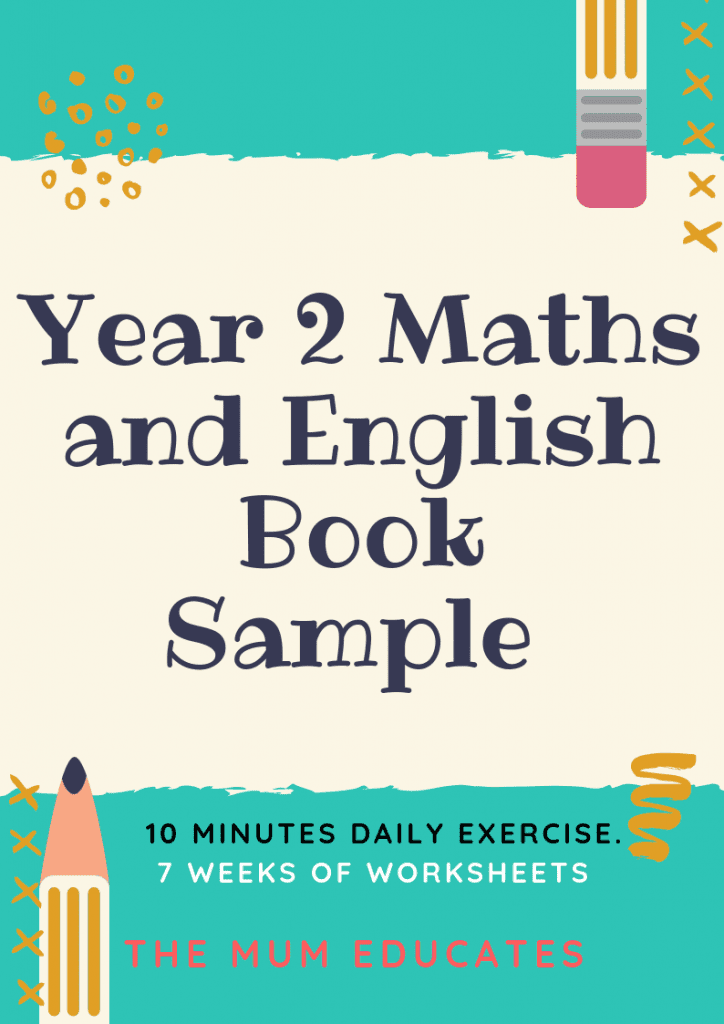 For more wonderful books and resources visit our store.