Don't know what your child needs to know by the end of Year 5? We have made these wonderful year 5 targets mats for parents and teachers of Year 5 children. The Reading, Writing, Math and Science Targets mat explain all the targets in child-friendly language.
These targets show some of the things your child should be able to know by the end of Year 5. Teachers use these targets sheets regularly to assess and record child progress and where they need more help.
Scroll down for a free Reading Targets Mat!
*This is a digital file. A physical product will not be shipped.
£2.49
Related: Year 3 Targets Bundle – Reading, Writing, Maths, Science/
What are the targets mat for?
The Reading, writing, science and maths targets posters show an objective that children need to achieve at the end of the year. The teachers normally use them to assess a child's level and identify where they need more help.
What's included in the bundle?
Our fun and colourful target sheets bundle lay out all the targets written in 2014 national curriculum in easy to read and understandable language.
The bundle included:
Year 5 Reading Targets Mat.
Year 5 Writing Targets Mat.
Year 5 Science Targets Mat.
Year 5 Maths Targets Mat.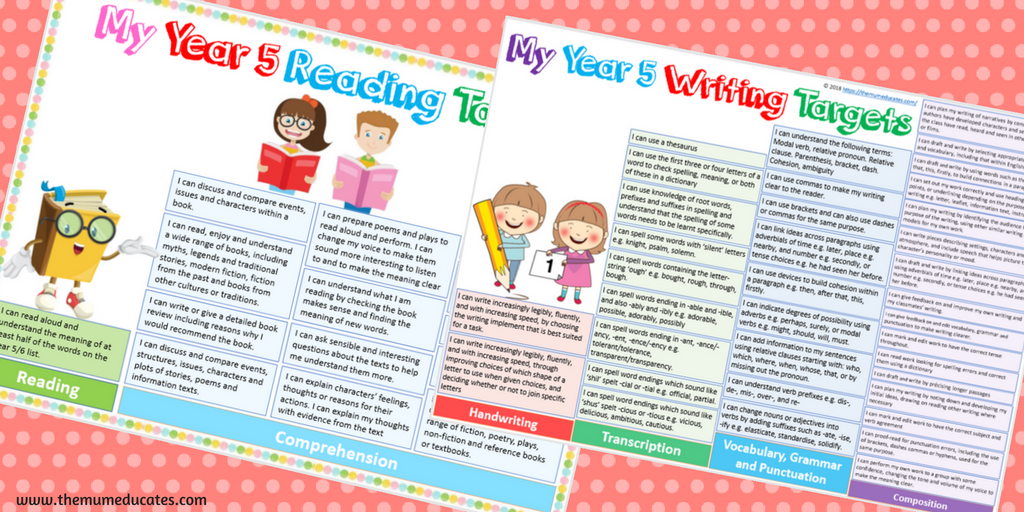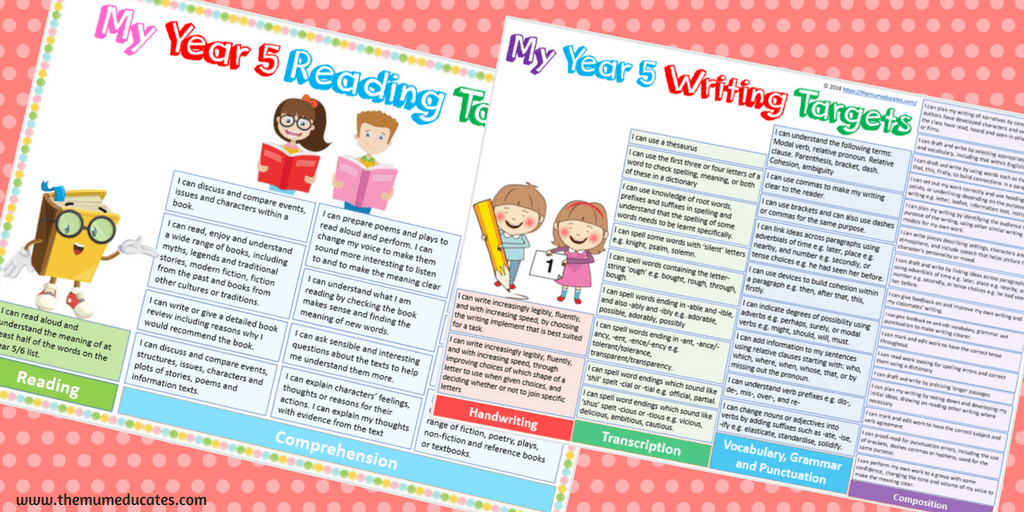 Teachers can stick these pages at the start of the year to the student's books. Each target can then be highlighted once a child achieves that target.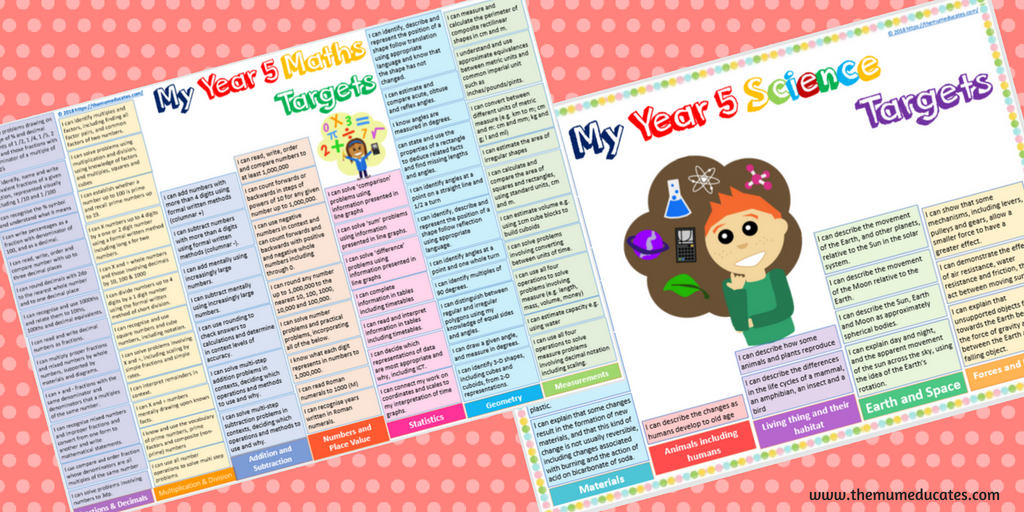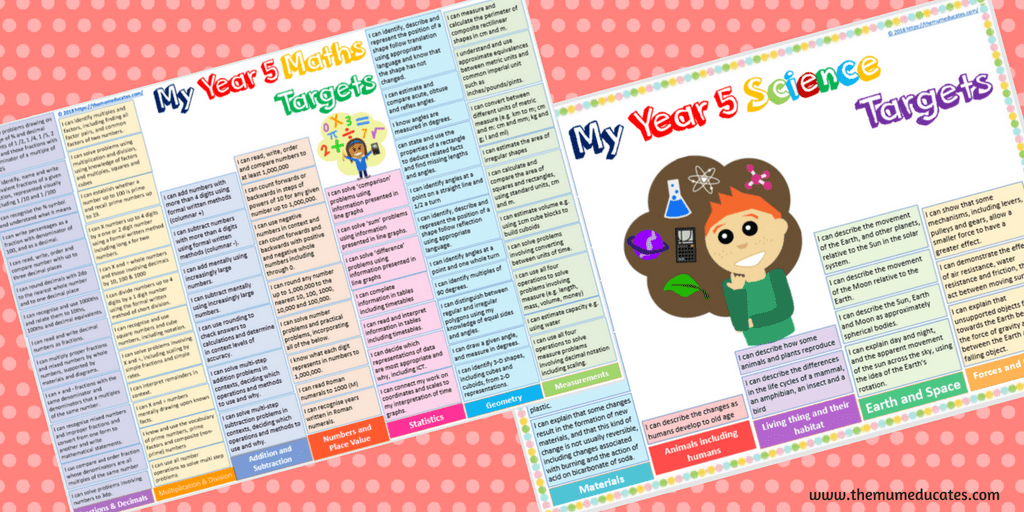 Download Free Year 5 Reading Targets Mat: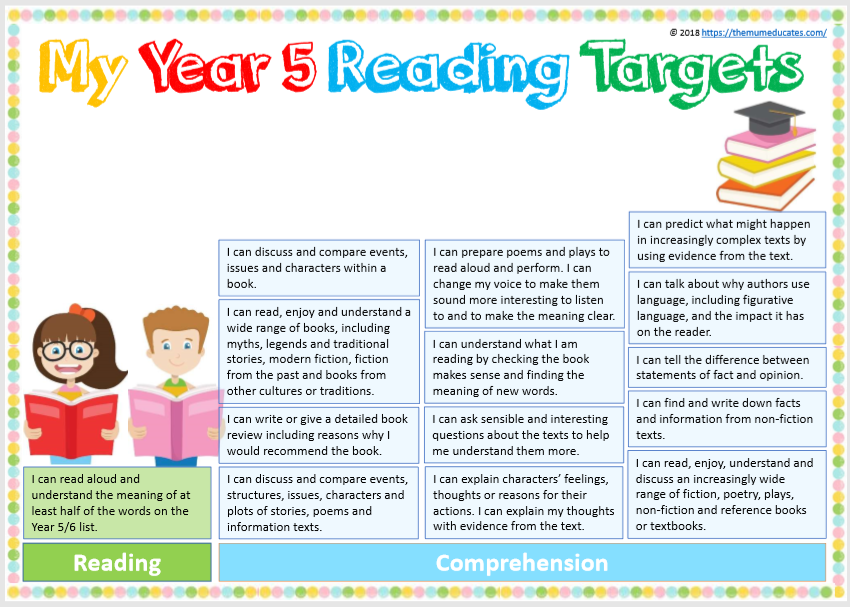 For more wonderful resources, please visit my store: