Keep the kids busy with these fun tricky words worksheets. Tricky words are the words that cannot be decoded potentially, so children are taught to learn them by sight. We have made some fun worksheets for children to practise and revise phase 2 tricky words. Download our free Phase 2 Tricky Words worksheets now.
These worksheets are great for Reception and Early years students who are learning Phase 2 phonics. The worksheets can be used as individual worksheets, morning starters or homework.
Phase 2 Tricky Words worksheets:
The phase 2 tricky words include the, to, go, no, into and I.  We have made some amazing worksheets that will help Reception and KS1 students become confident in writer and reader.
Hand over these sheets to your students so they can practice spelling the word. The students will do the following tasks for each word.
Colour it.
Trace it.
Write it.
Find it and circle it.
Highlight it.
Put it in a sentence.
Write your own sentence.
And in the end, children will do a fun colouring sheet according to the colour code.
Related: 4-A-Day Maths Reception Book – Early Years
Download your PDF file by clicking on the image below.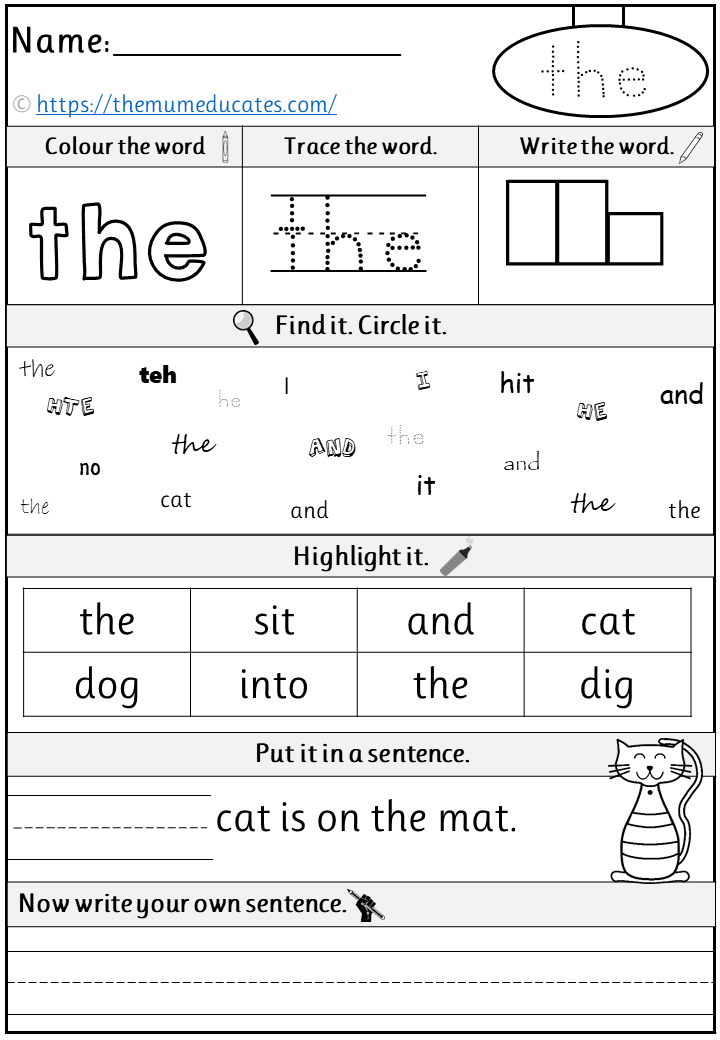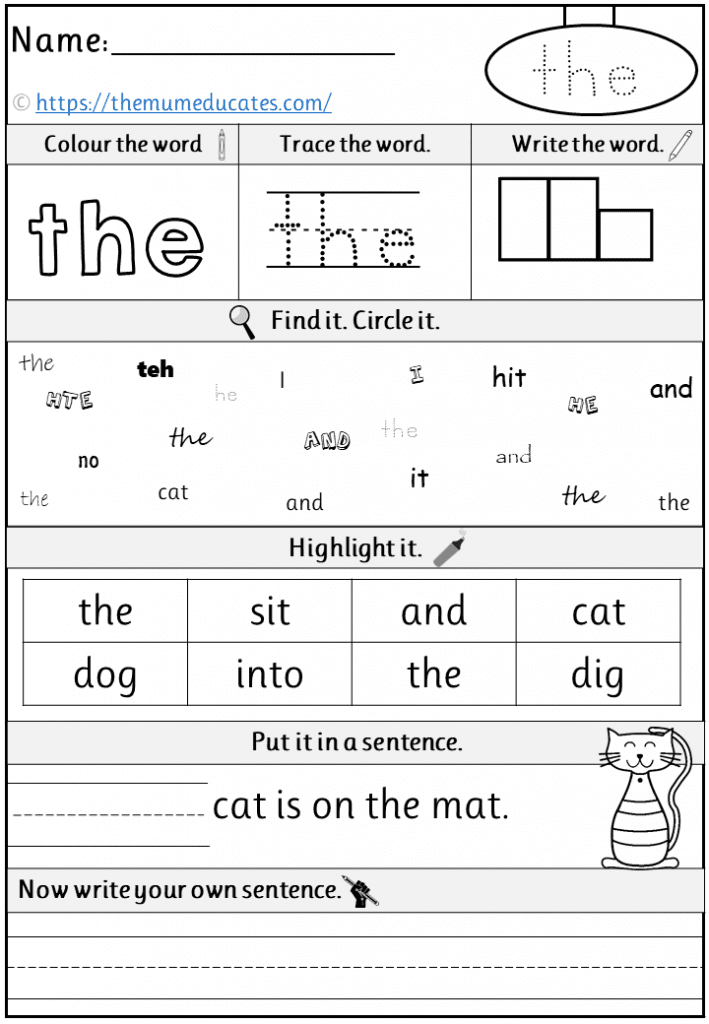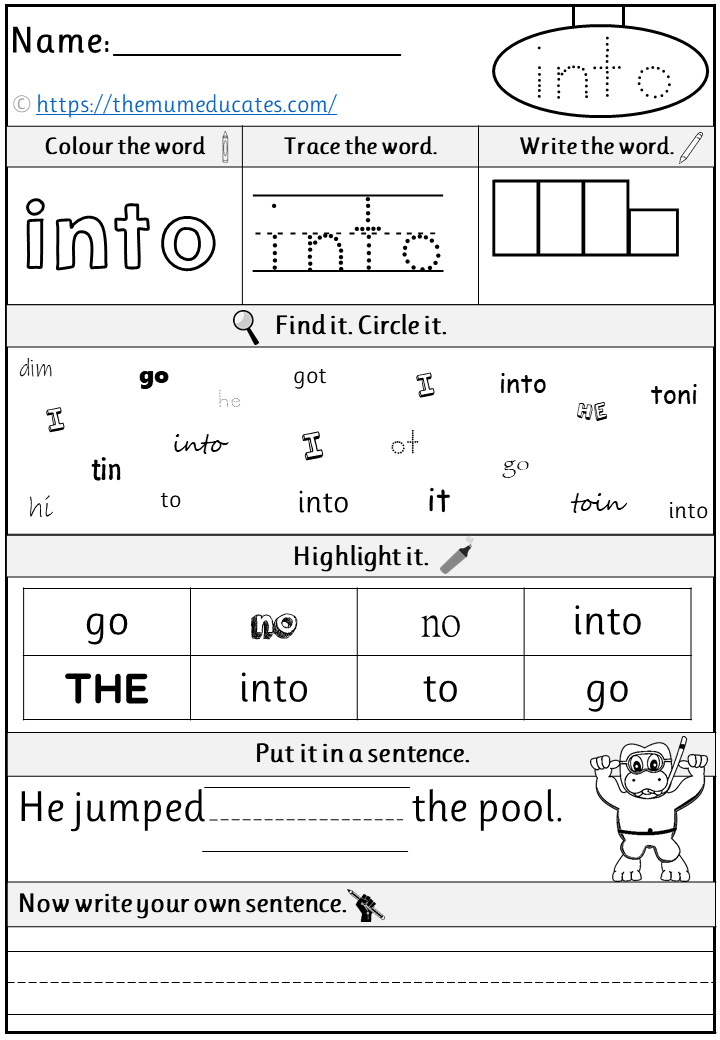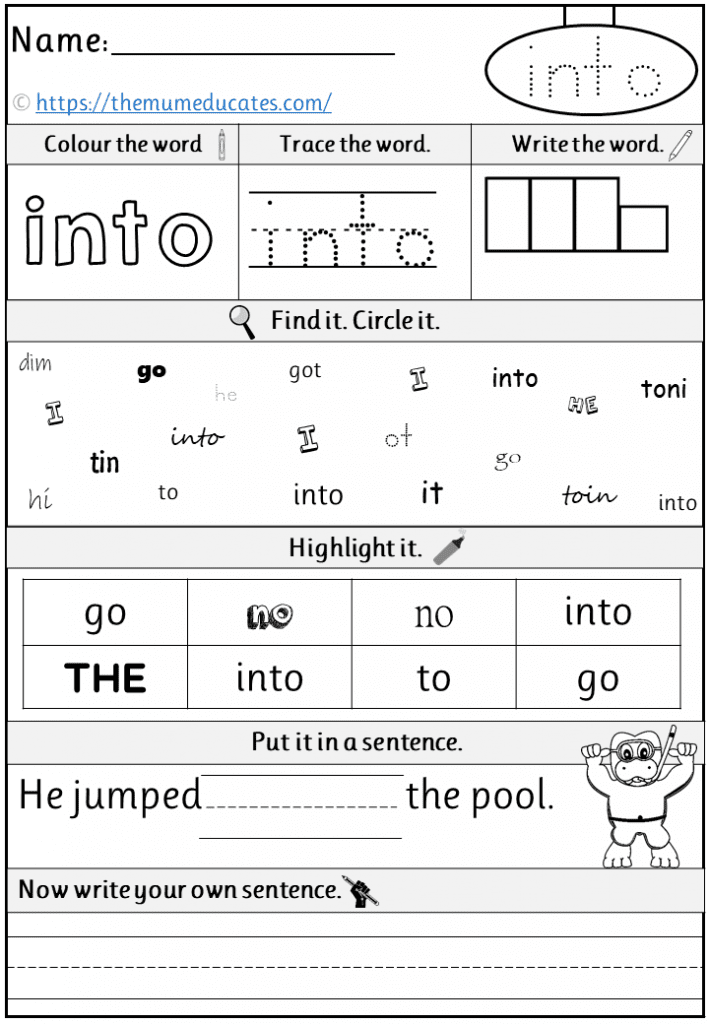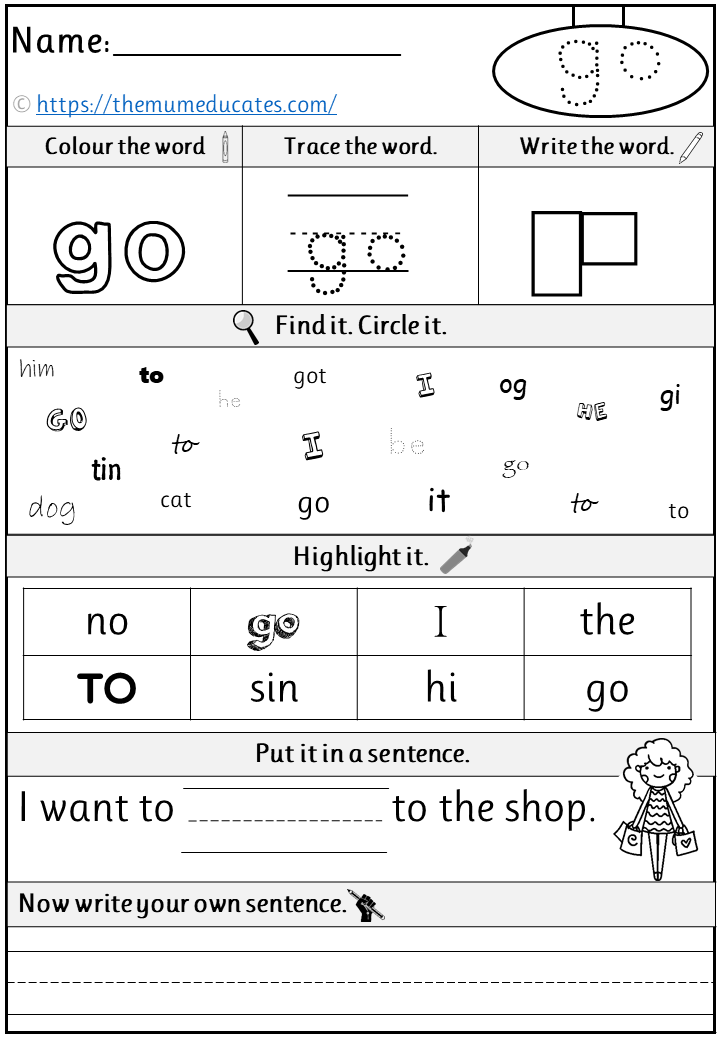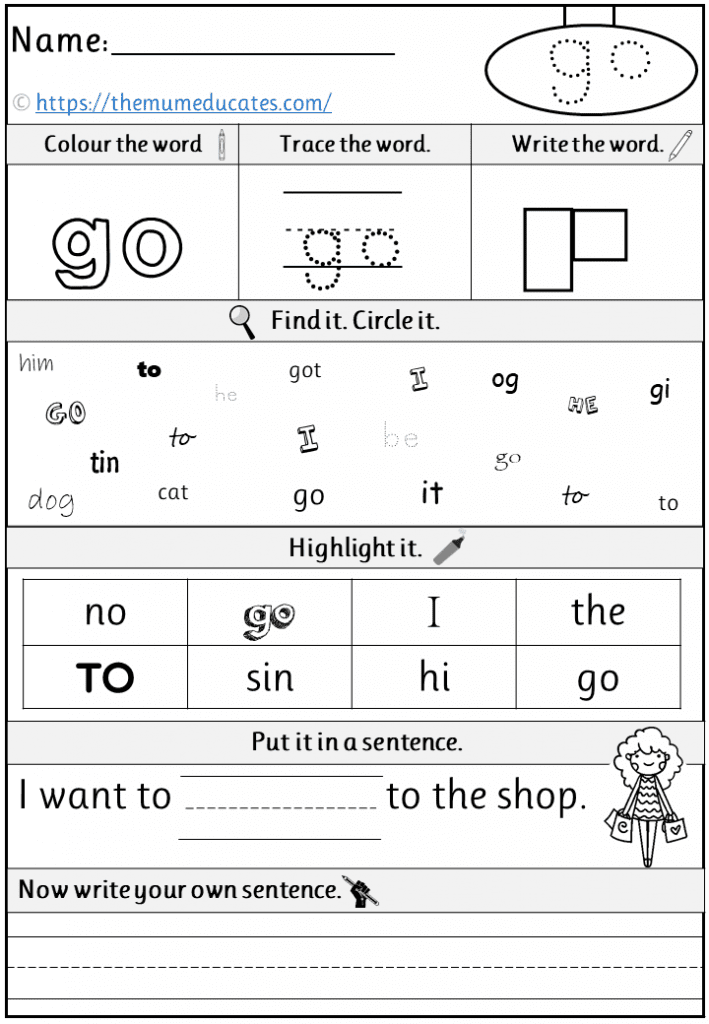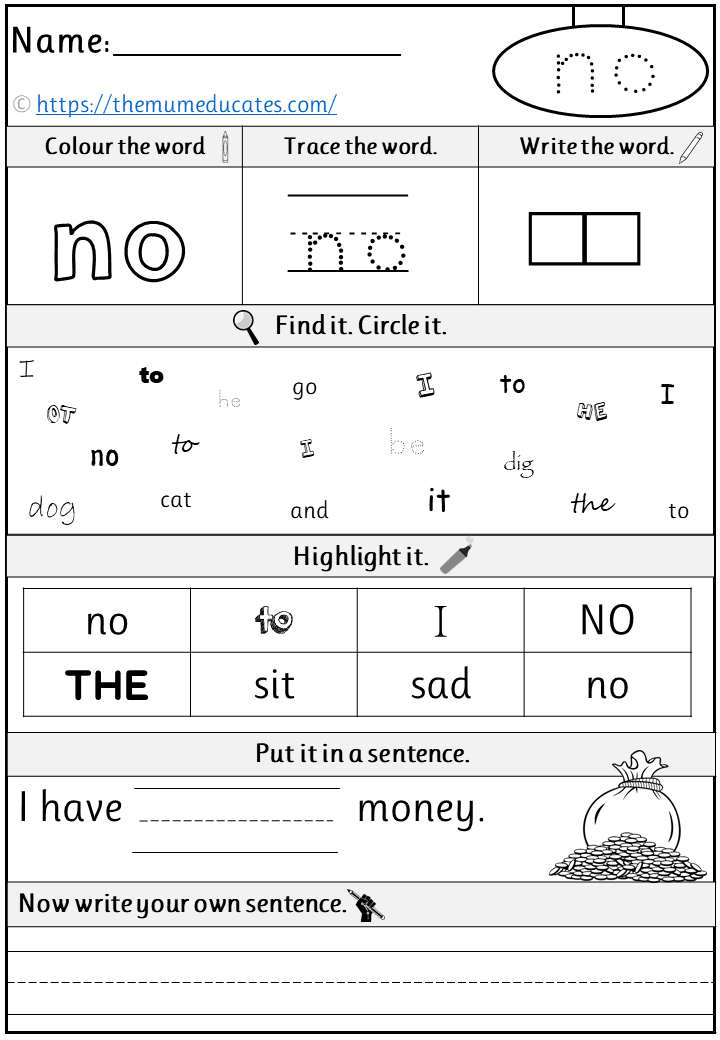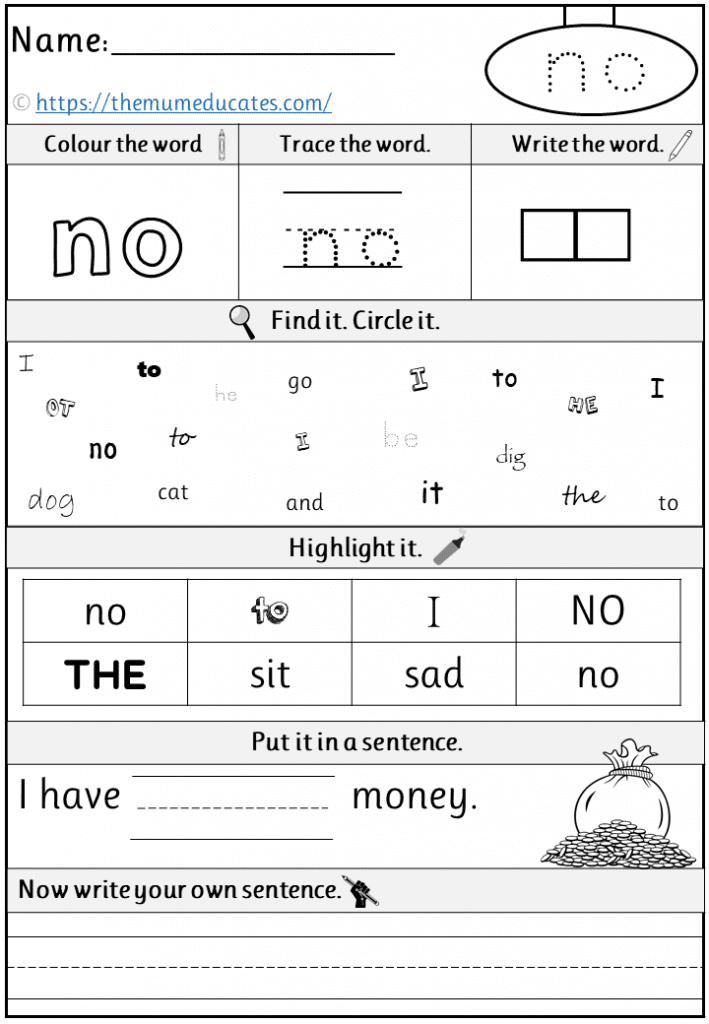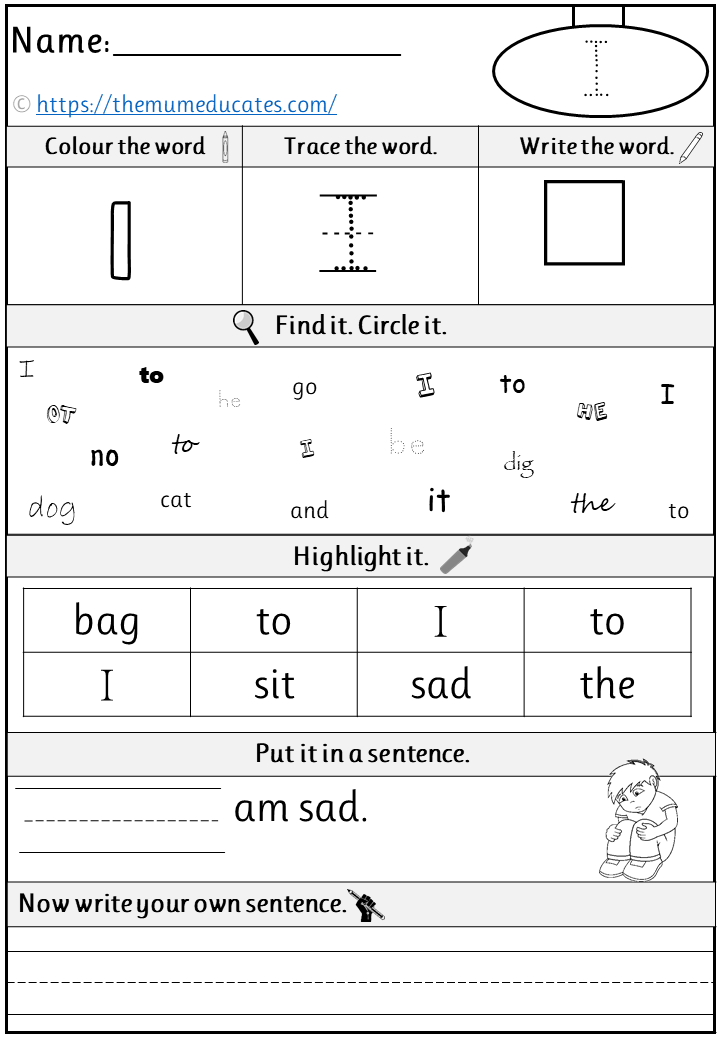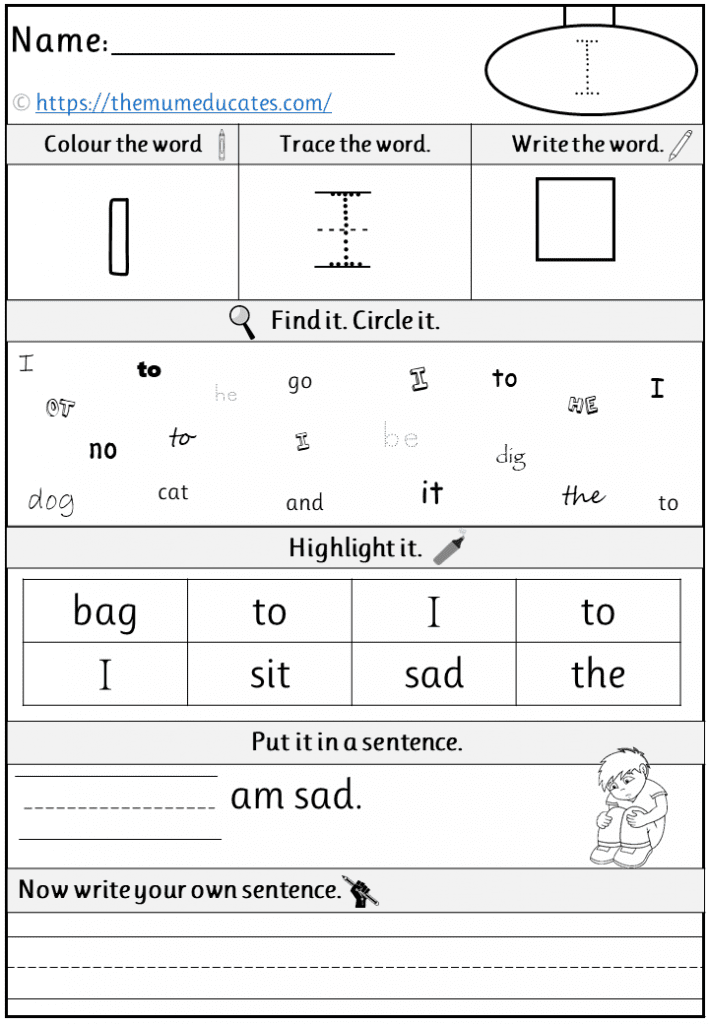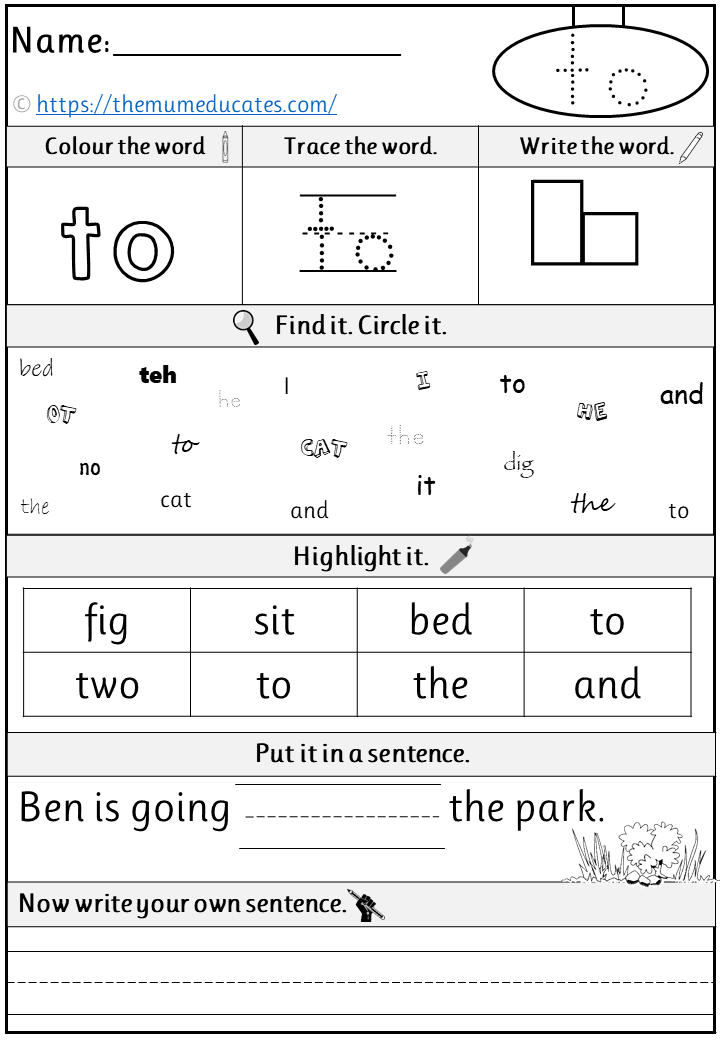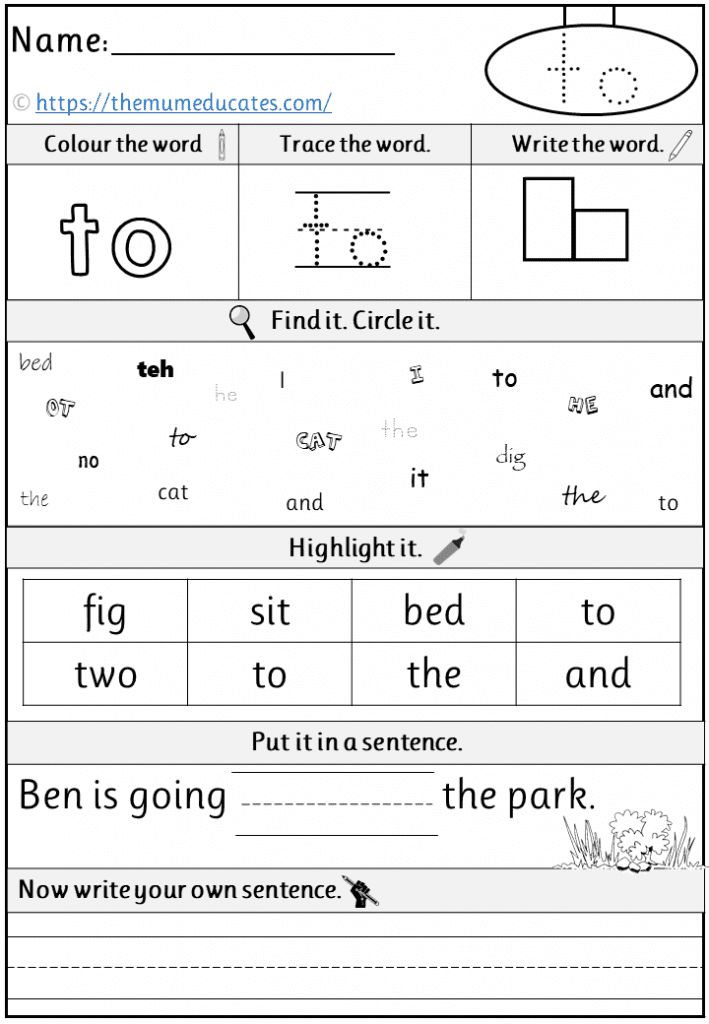 Read the tricky words and colour according to the colour code.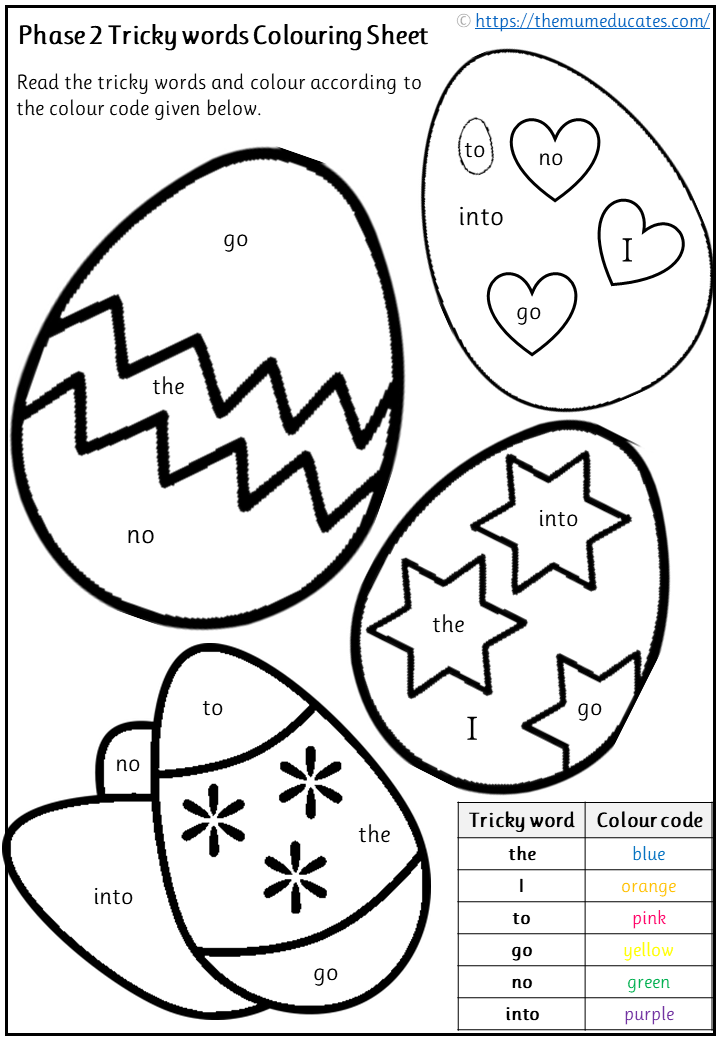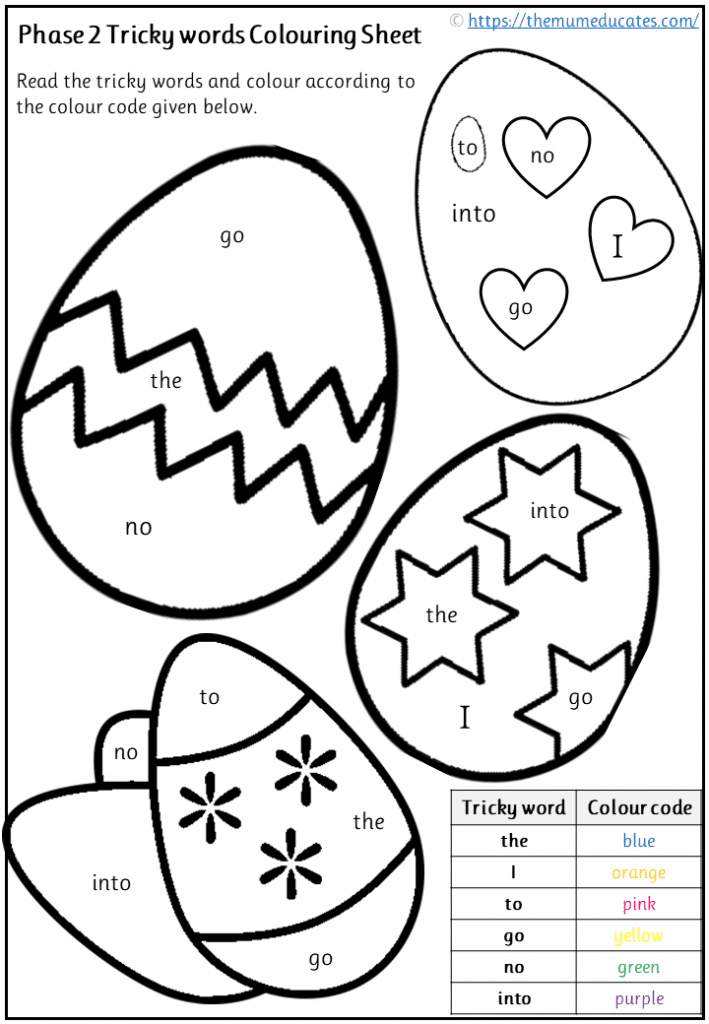 For more wonderful books and resources visit our store.