While schools, markets, playgrounds and parks are closed, we parents need something to keep children moving. To solve the problem we have made some fun scavenger hunt for kids that will keep children away from boredom. They have always been a big hit among kids of all ages.
Are you looking for ways to keeps kids active? Scavenger hunt provides plenty of entertainment and fun for the kids of all ages. Children can play in teams or alone. From indoor to outdoor, science to maths and senses to textures we got everything you need. Keep the children away from the TV and help them stay active.
Related: 30-day Art/DT challenge for kids + Free Printable
Fun Scavenger Hunt for Kids.
Winter Indoor Scavenger Hunt:
Are your kids bored while staying inside this winter? We have made a fun printable scavenger hunt which will surely entertain the kids and can be used over and over again.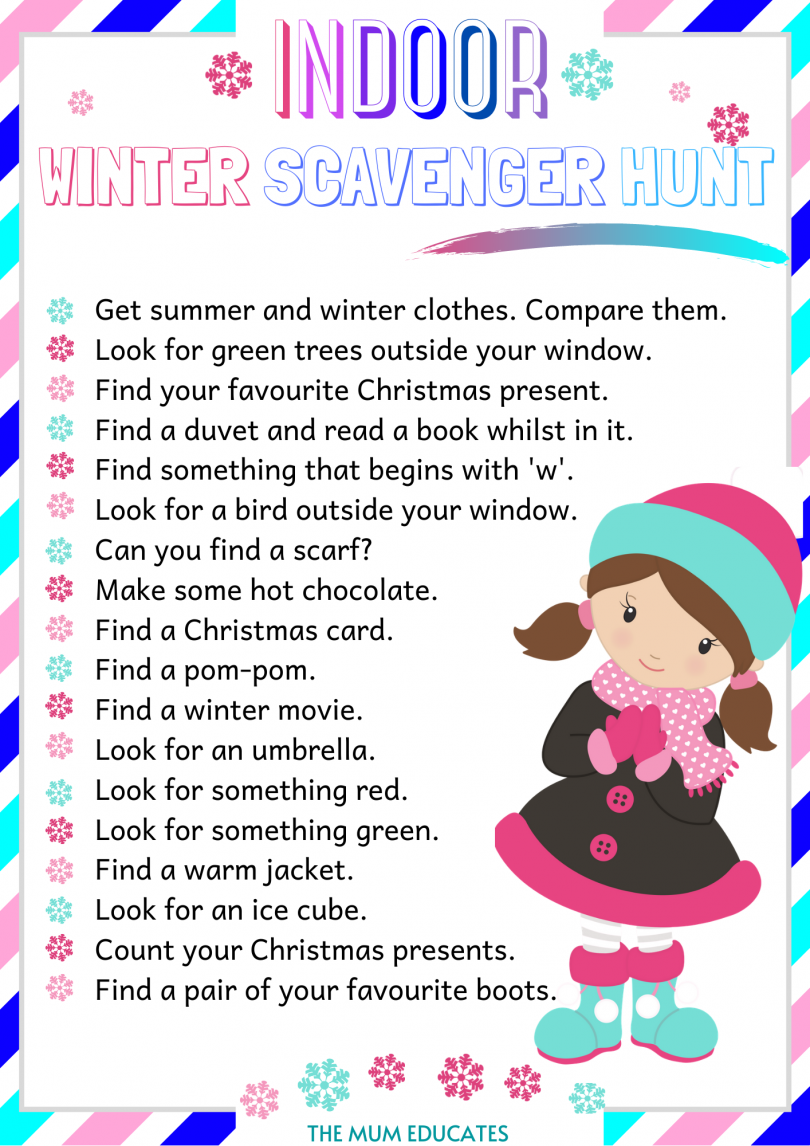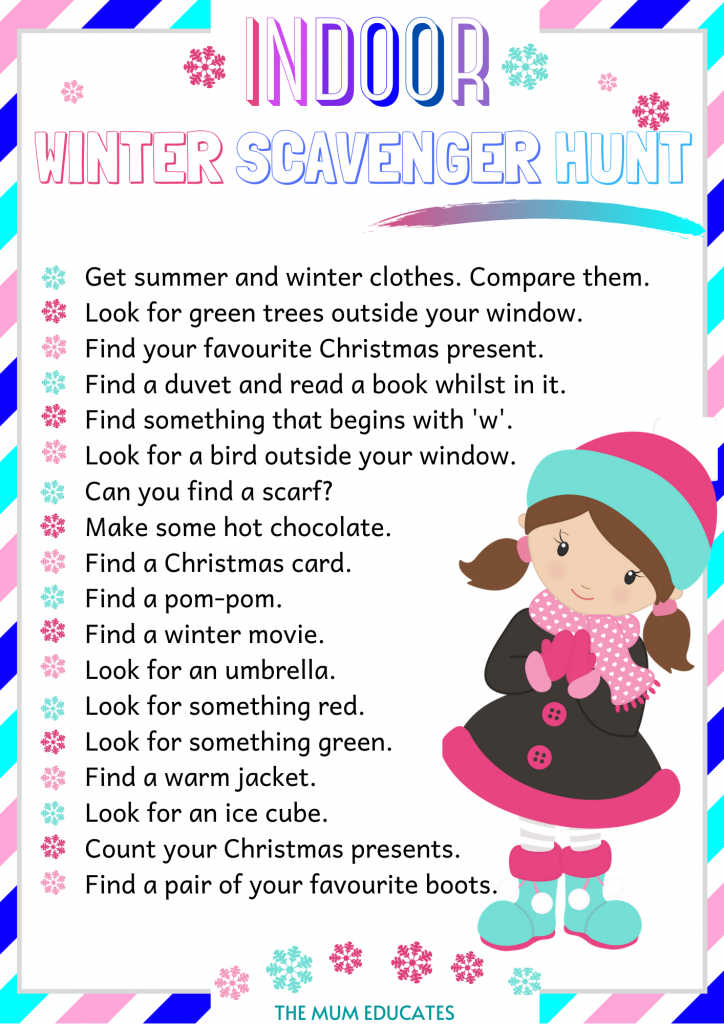 My Favourite Things Scavenger Hunt:
What's your child's favourite food? or What's their favourite toy? Know everything about your child with this lovely "My favourite things" Scavenger hunt.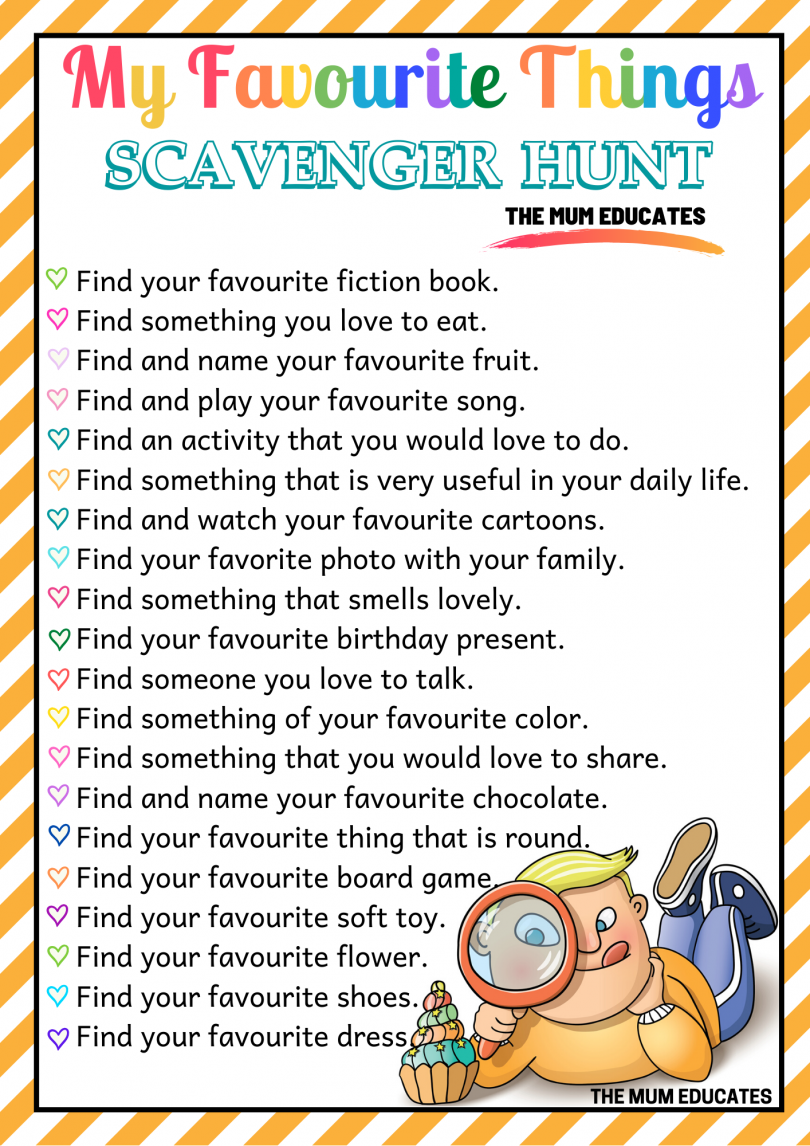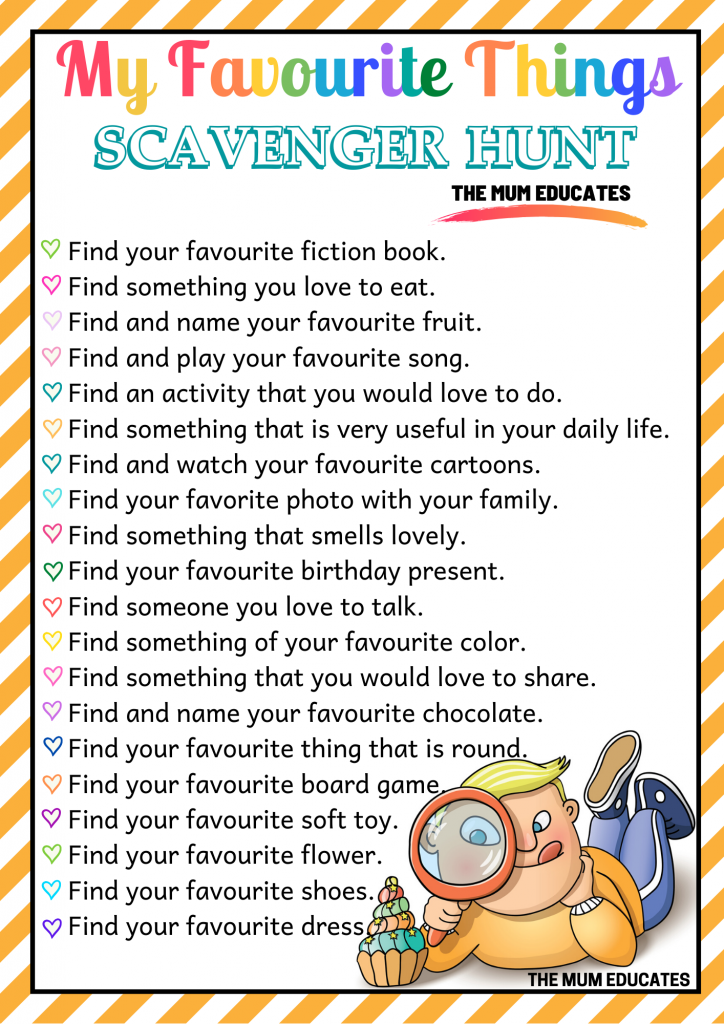 Father's Day Scavenger Hunt:
Celebrate Father's day and all he does with this amazing scavenger hunt. We have made two different styles to suit your child.
Summer Scavenger Hunt:
Keep children occupied this summer with this amazing summer scavenger hunt.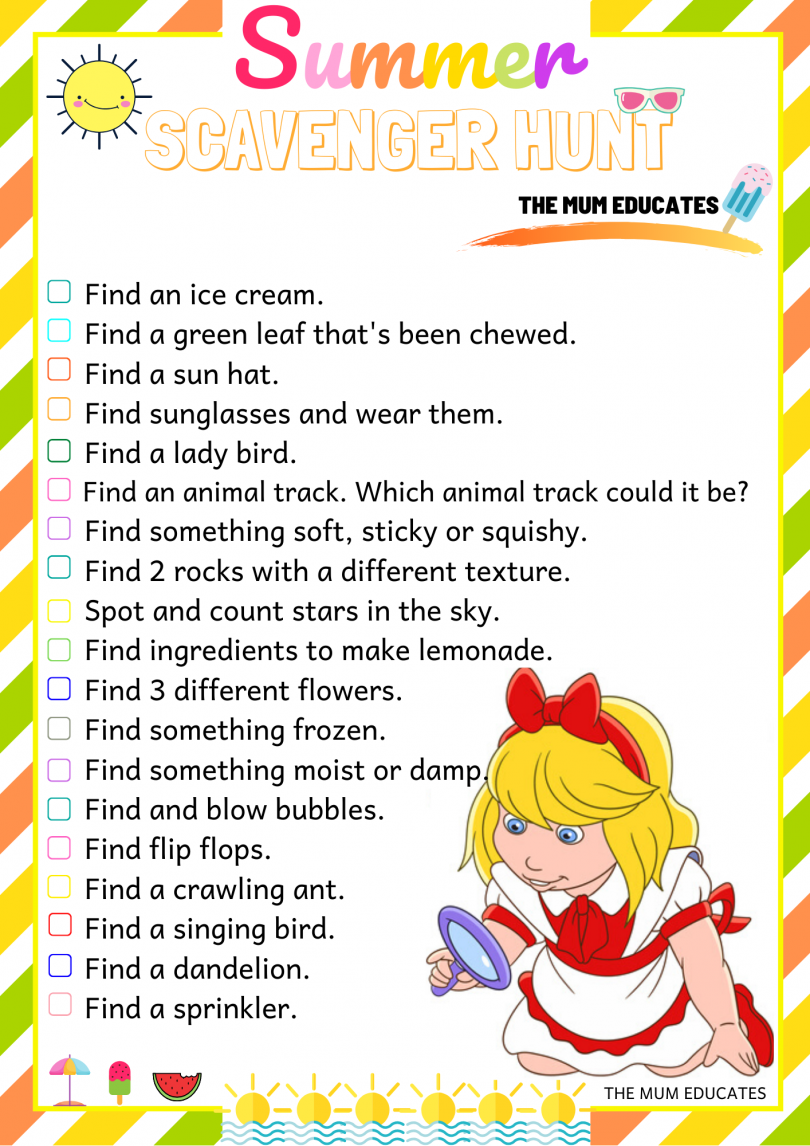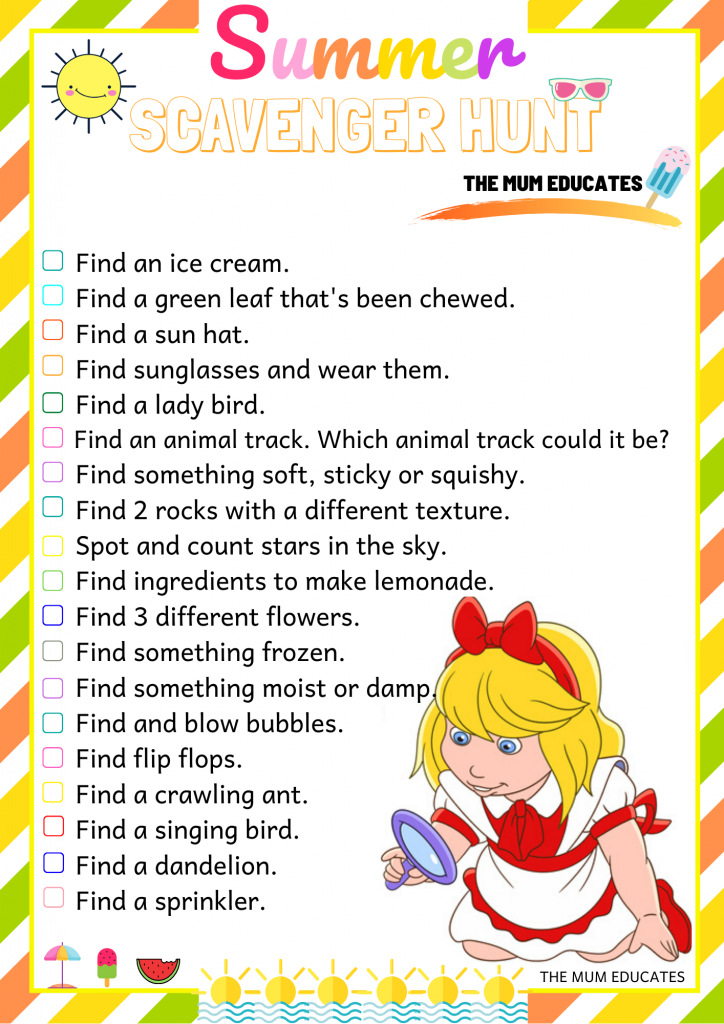 Rainbow Scavenger Hunt:
Hand over this fun colour scavenger hunt printable to your children and get them moving.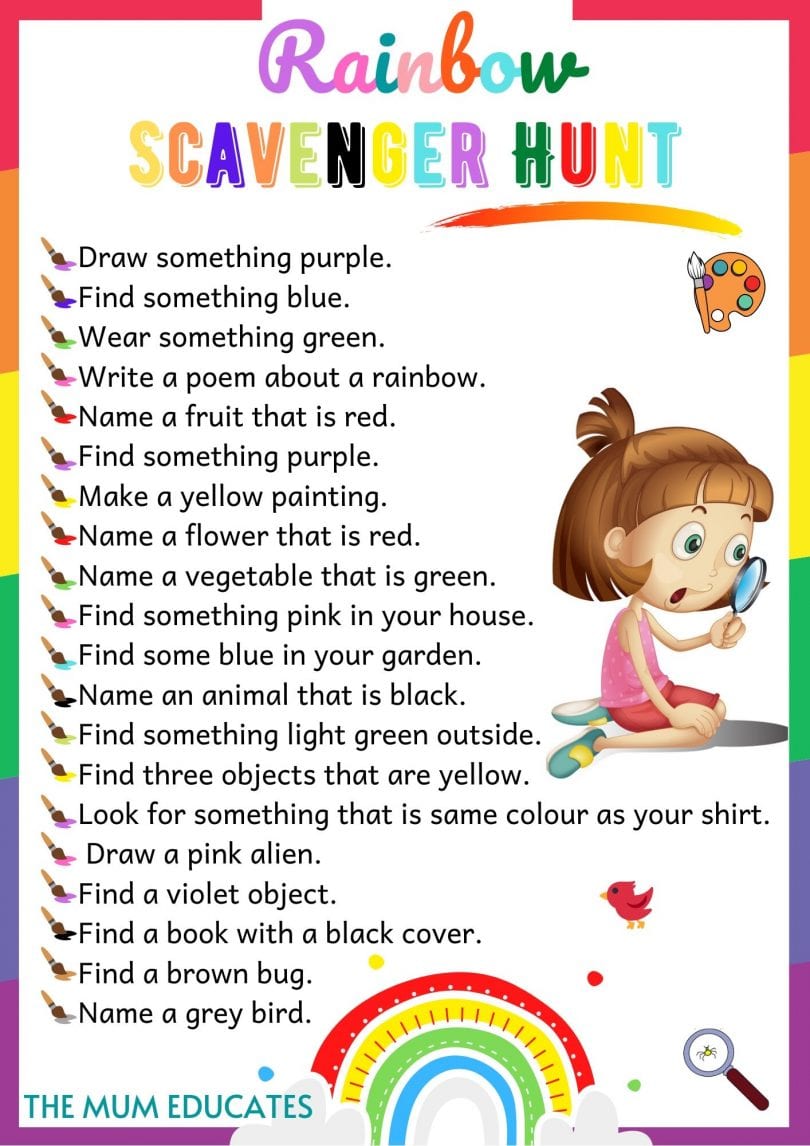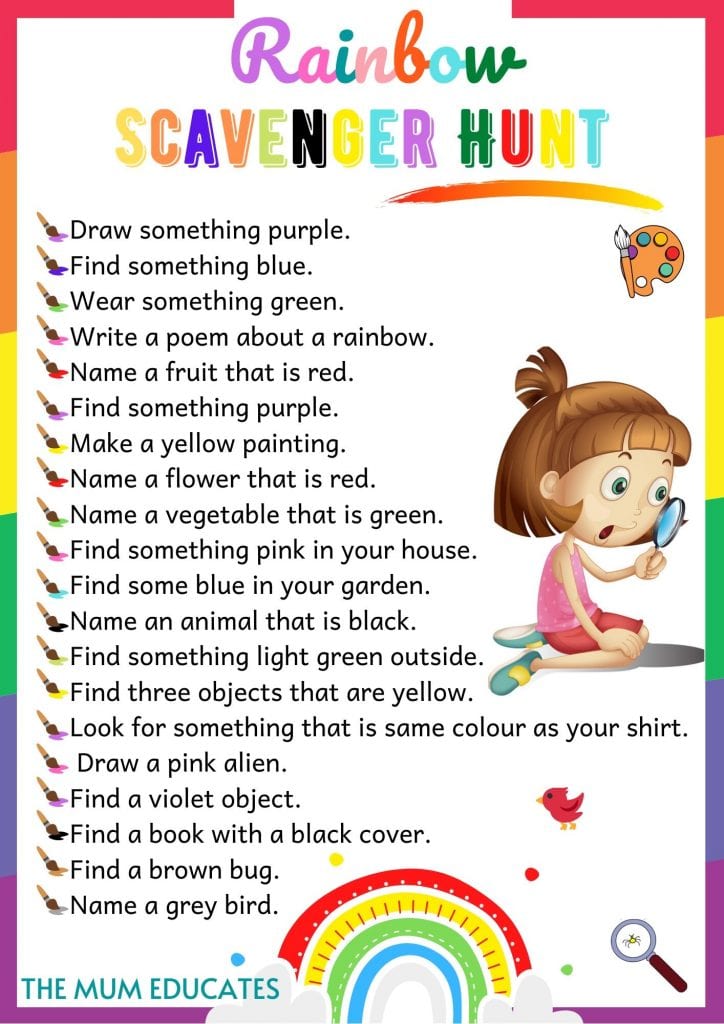 Materials Scavenger Hunt:
Reinforce the understanding and identification of materials with this colourful Materials Scavenger Hunt.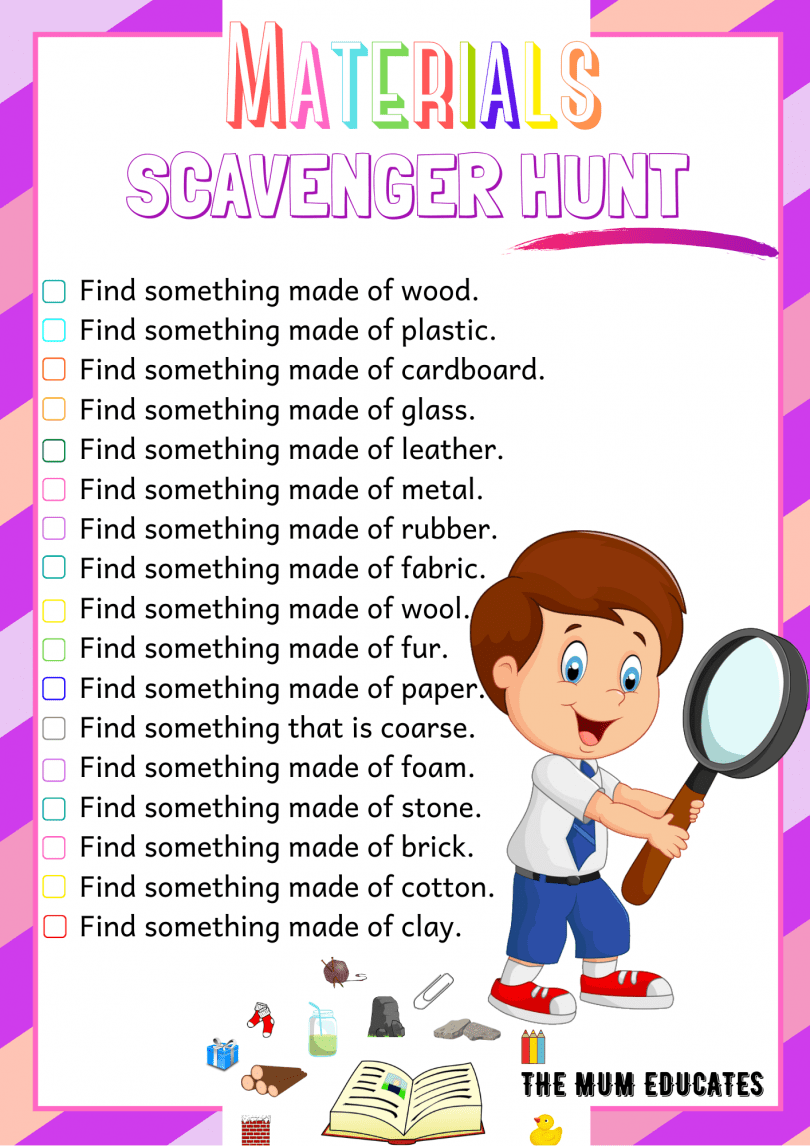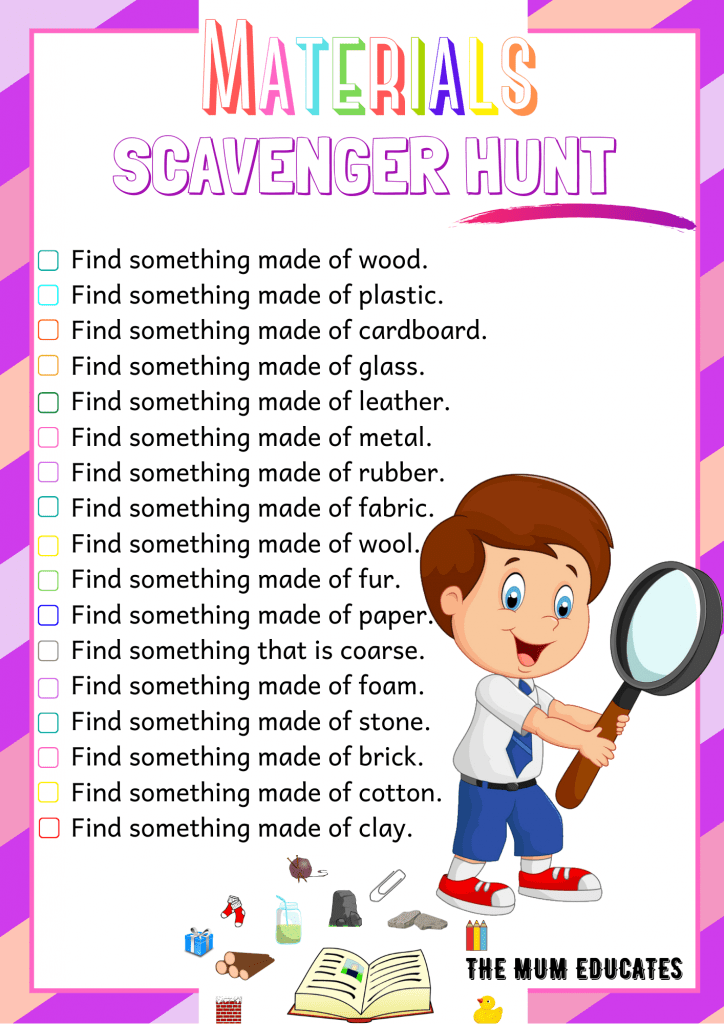 Book Scavenger Hunt: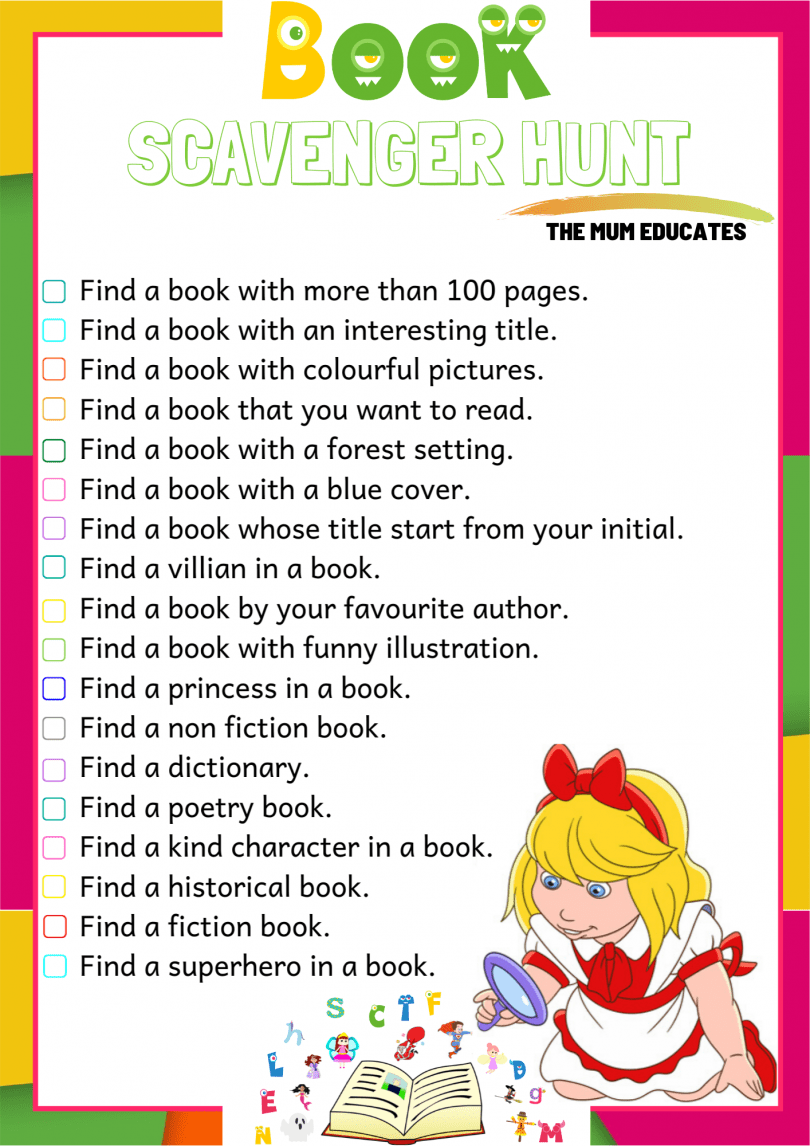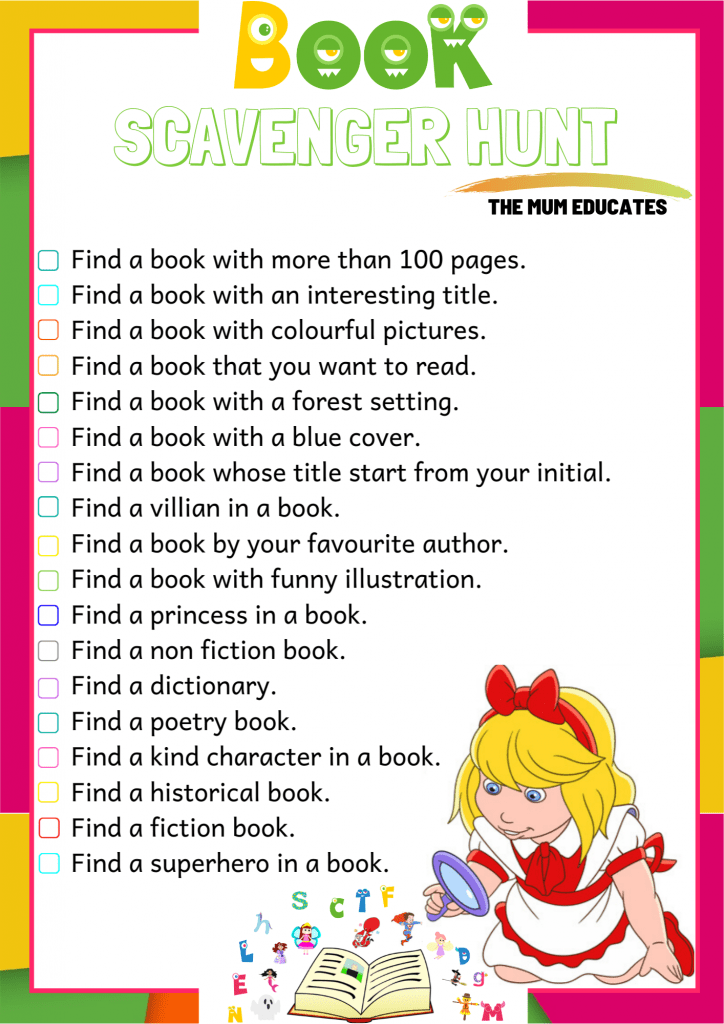 Garden Scavenger Hunt:
As we are entering the warmer days, this fun garden scavenger hunt will definitely be a super-duper hit. Ask your children to go out explore and tick as many items as possible.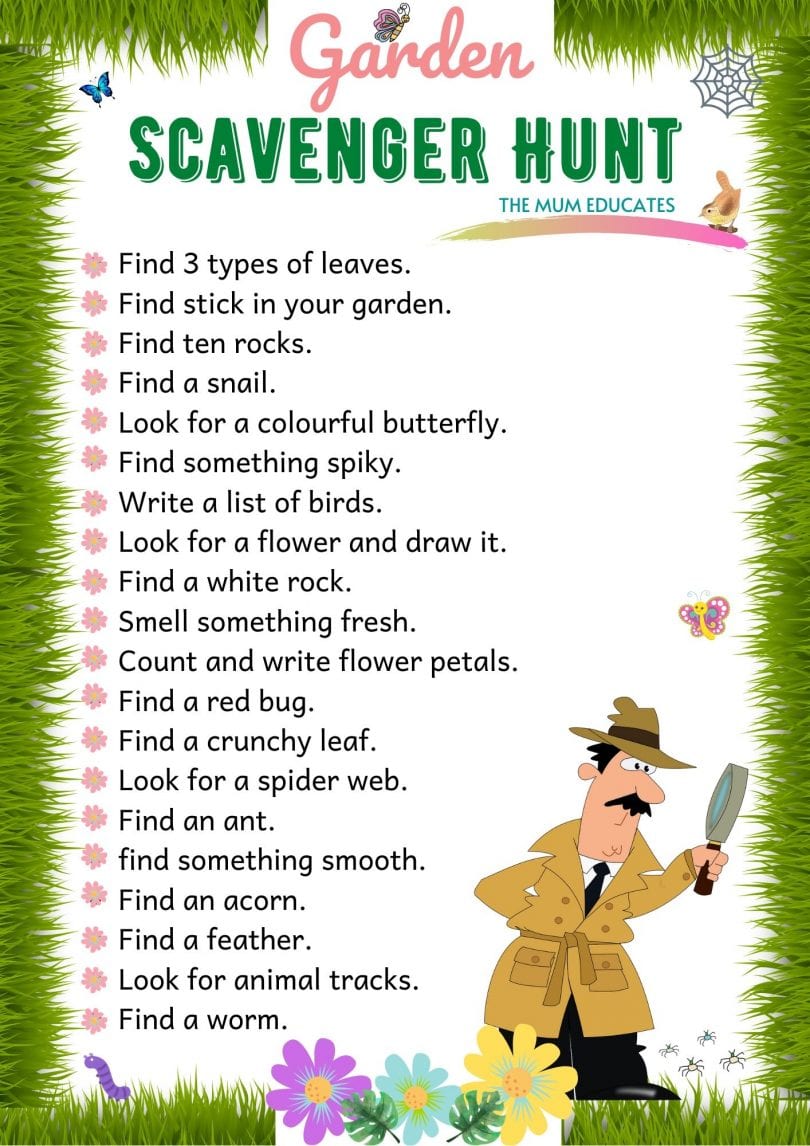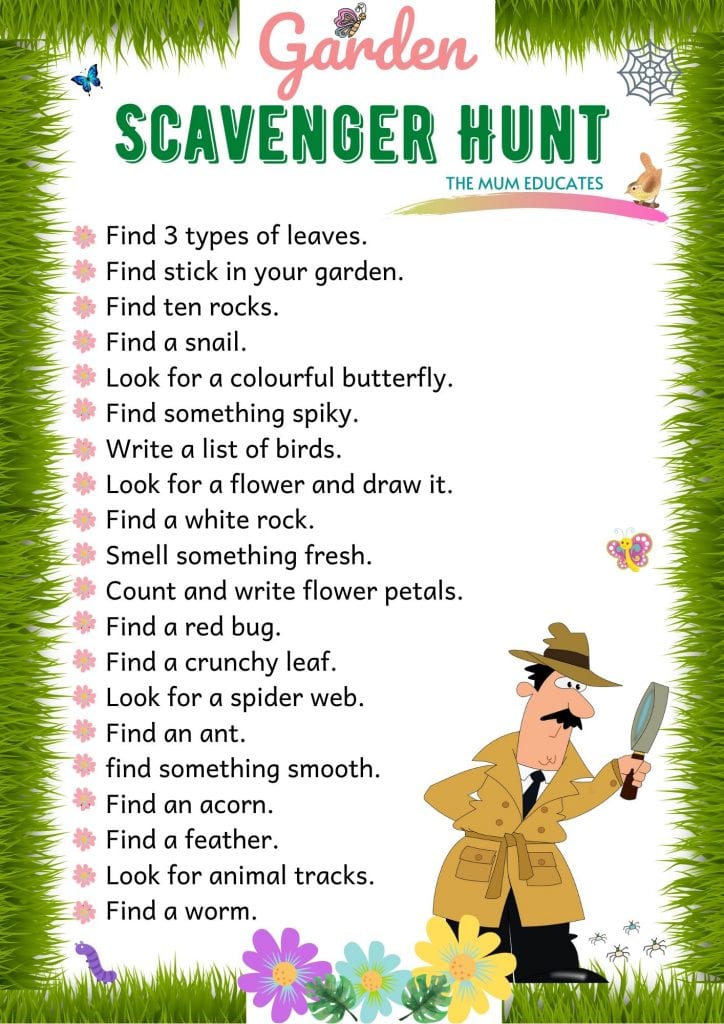 Math Scavenger Hunt:
Teach your children math with this fun Math scavenger hunt. Ask your children to use books, magazines and boxes around the house in search of the things listed below.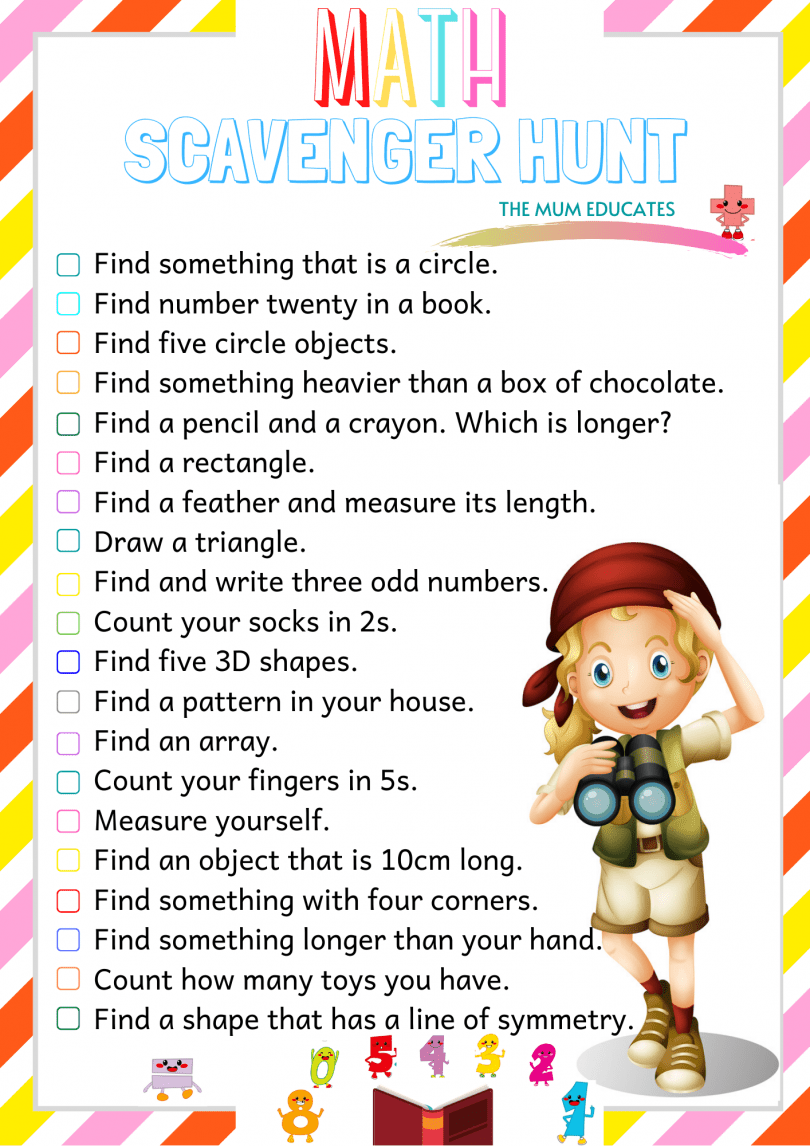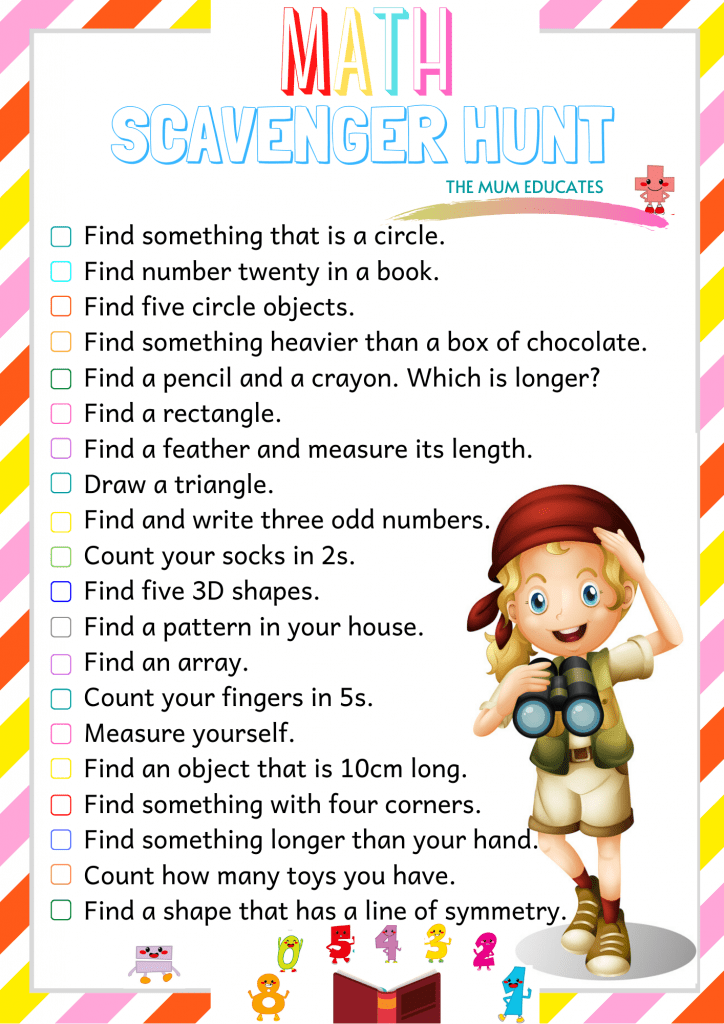 Science Scavenger Hunt:
Take your child to a science adventure with this fun scavenger hunt.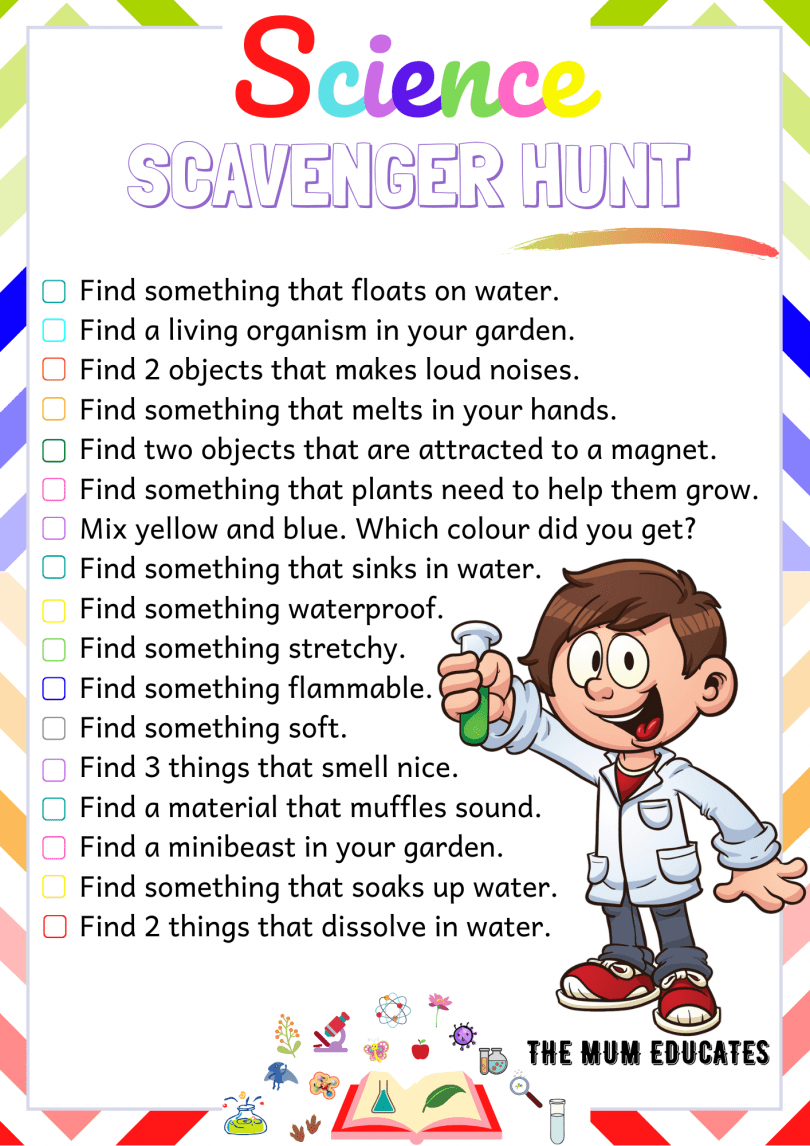 Gratitude Scavenger Hunt:
Let children appreciate all the good things and people they have in their life with this wonderful Gratitude Scavenger Hunt.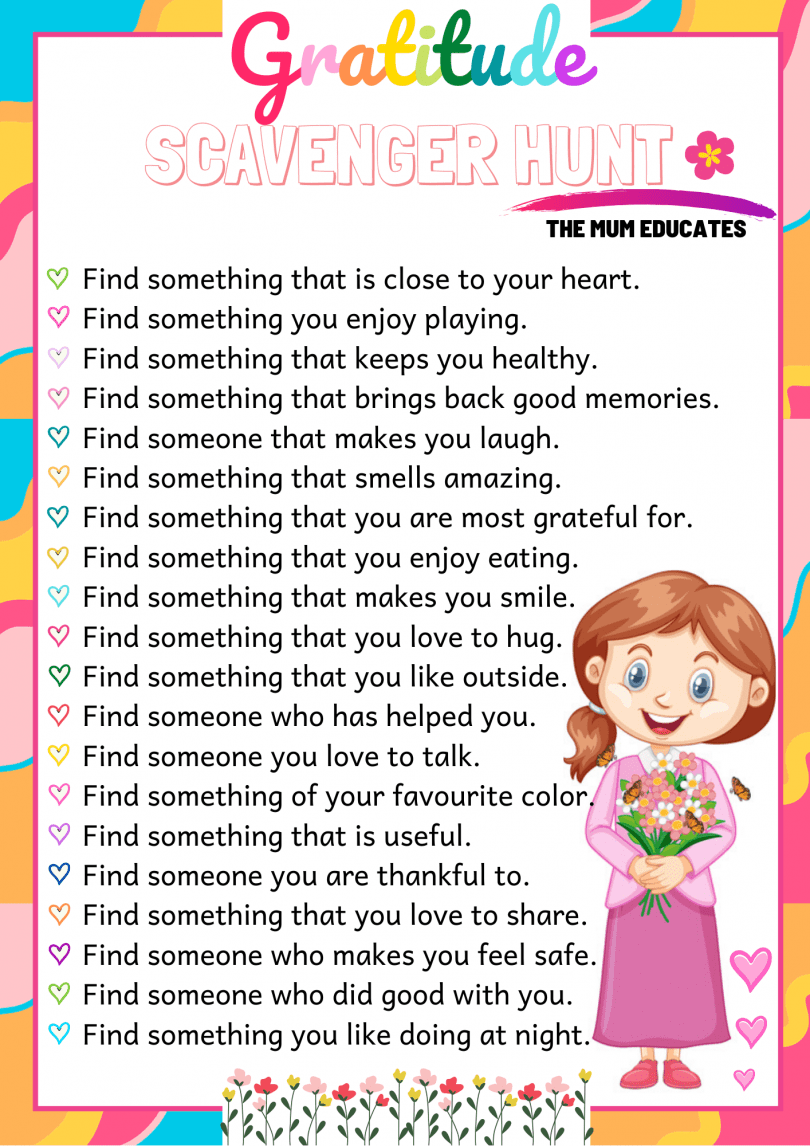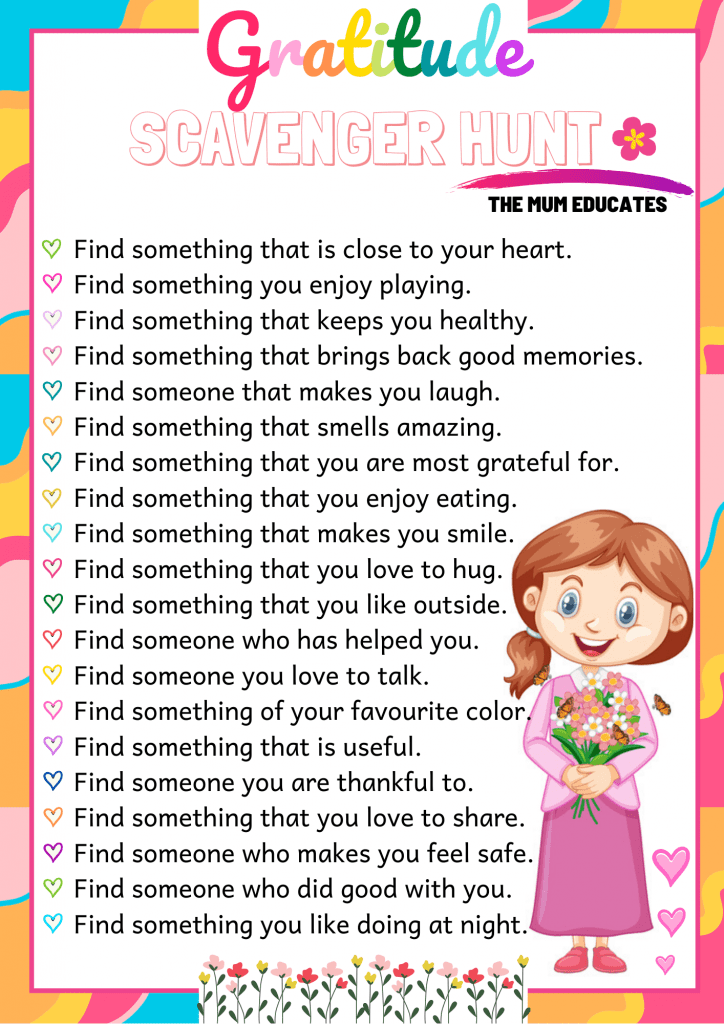 Shapes Scavenger Hunt:
The shapes scavenger hunt requires children to search for 2d and 3d shapes around the house or in the garden. Help children build their knowledge of shapes with this fun activity.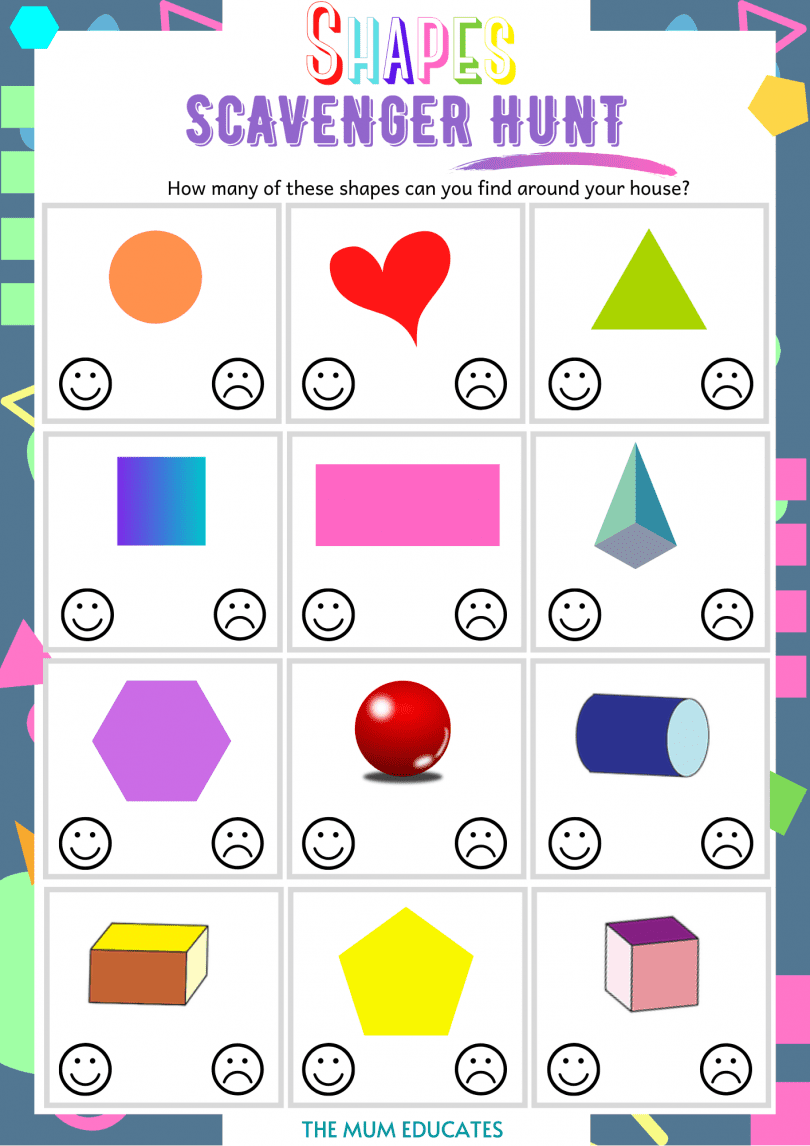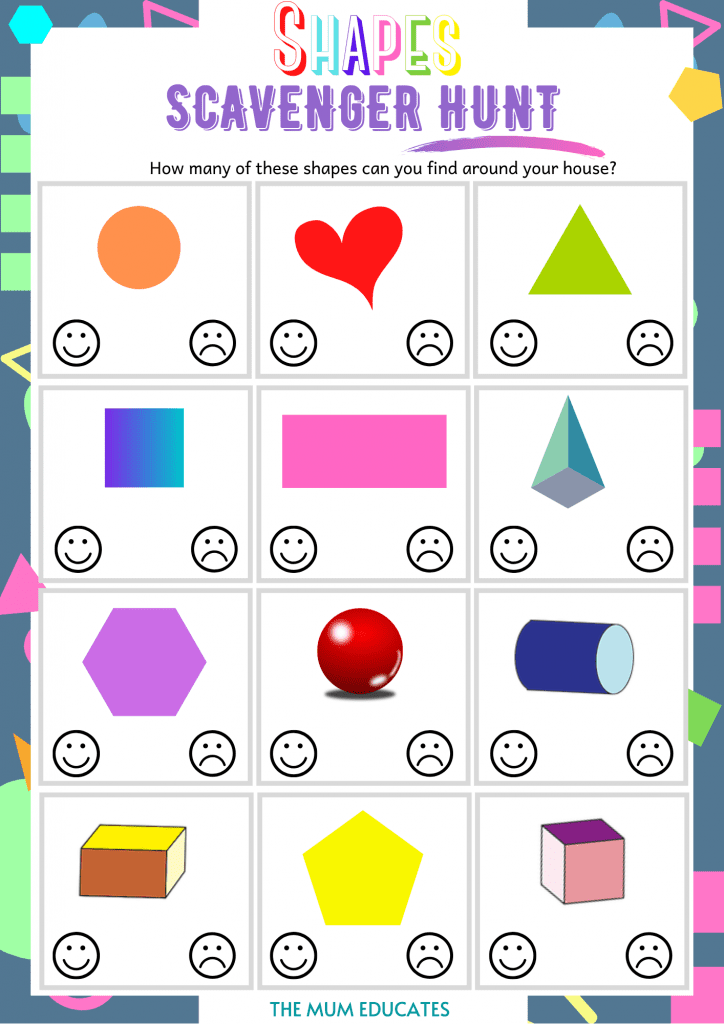 Phonics Phase 2 Scavenger Hunt:
Our fun Phase 2 Phonics Scavenger Hunt aims to make learning fun and enjoyable for children. Kids have to read the words, find the words and finally colour the pictures given.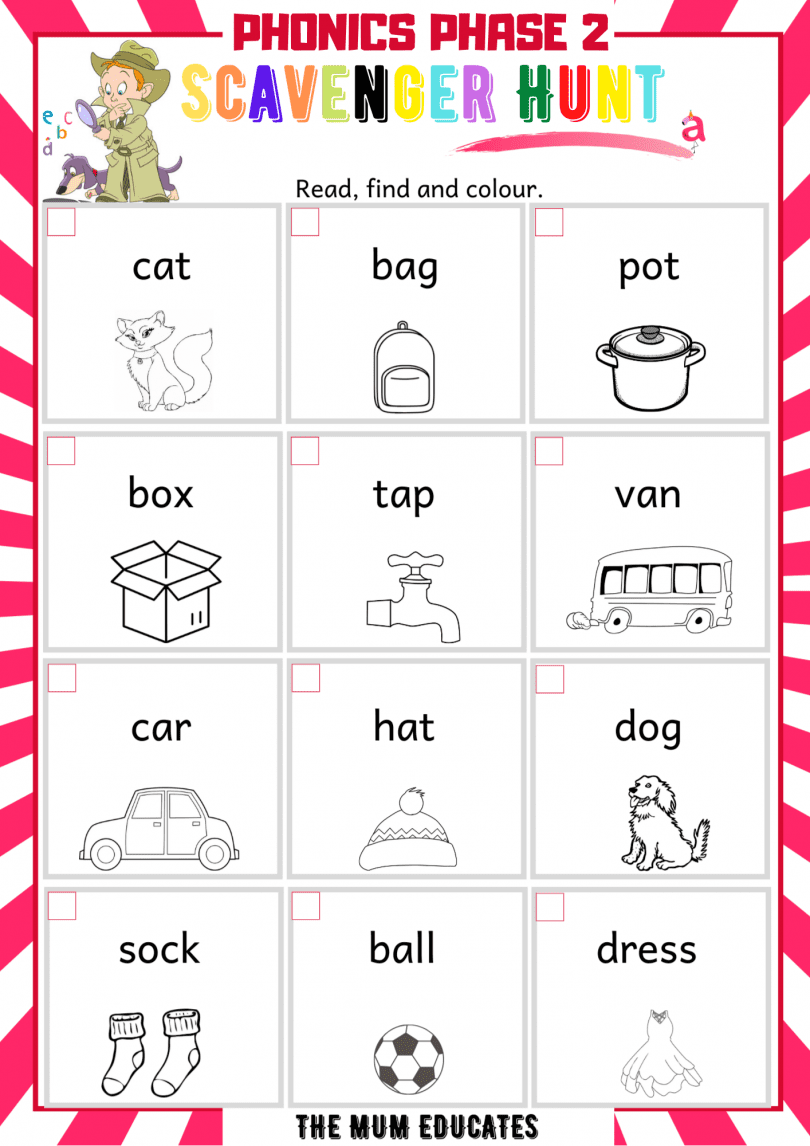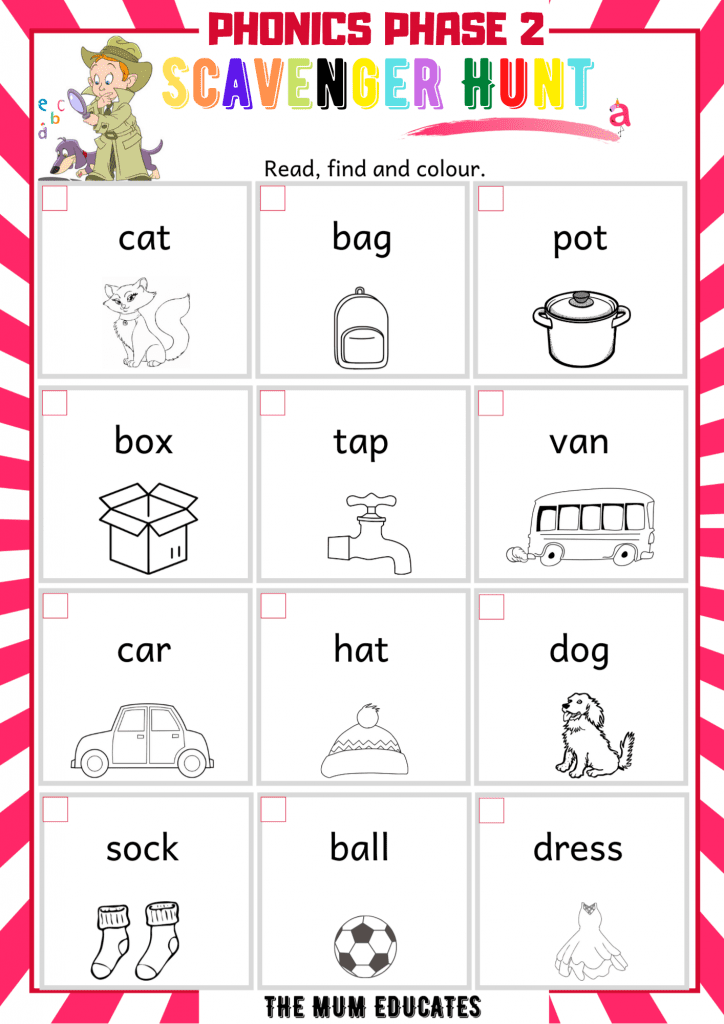 Phonics Phase 3 Scavenger Hunt: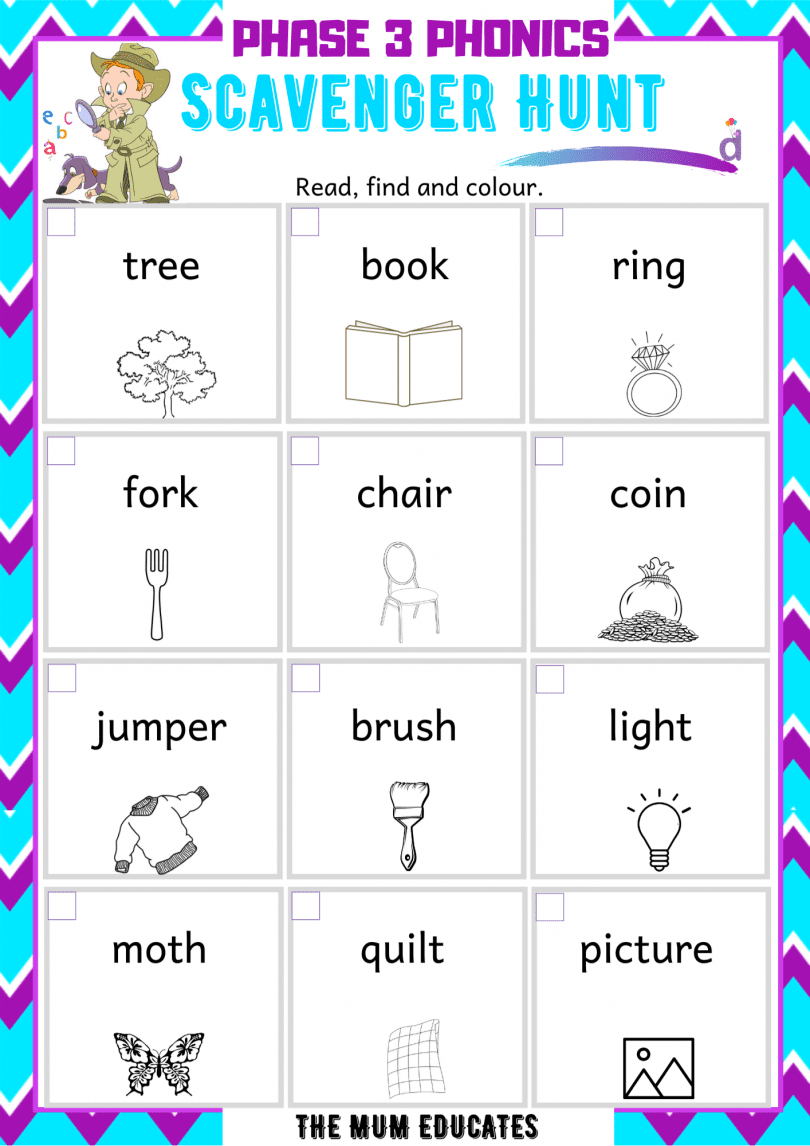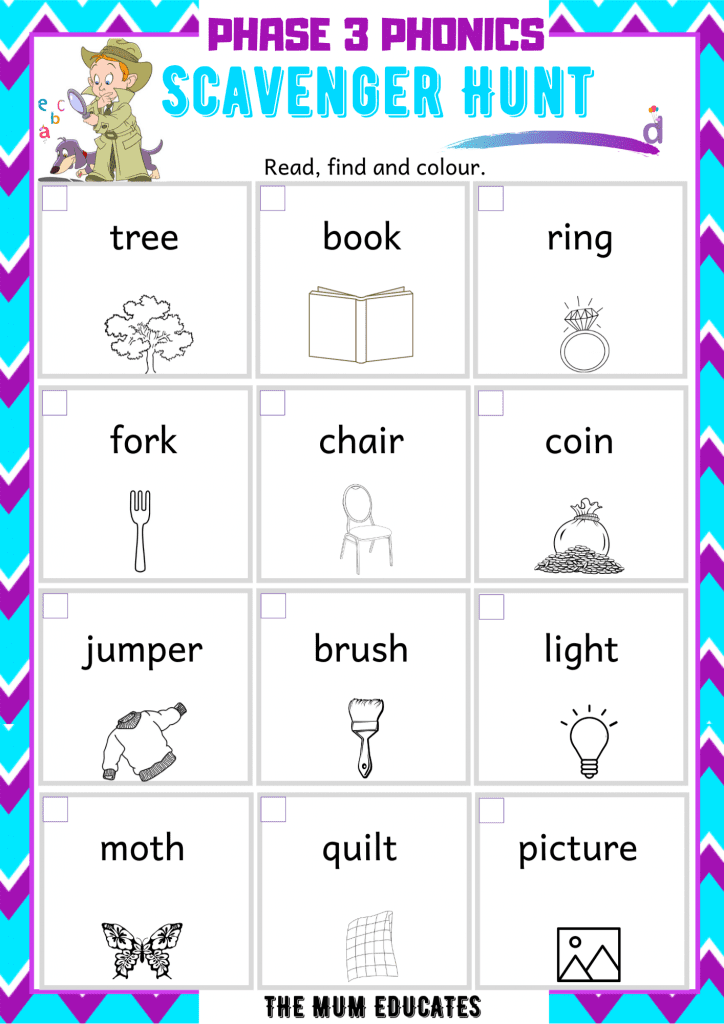 Phase 4 Scavenger Hunt: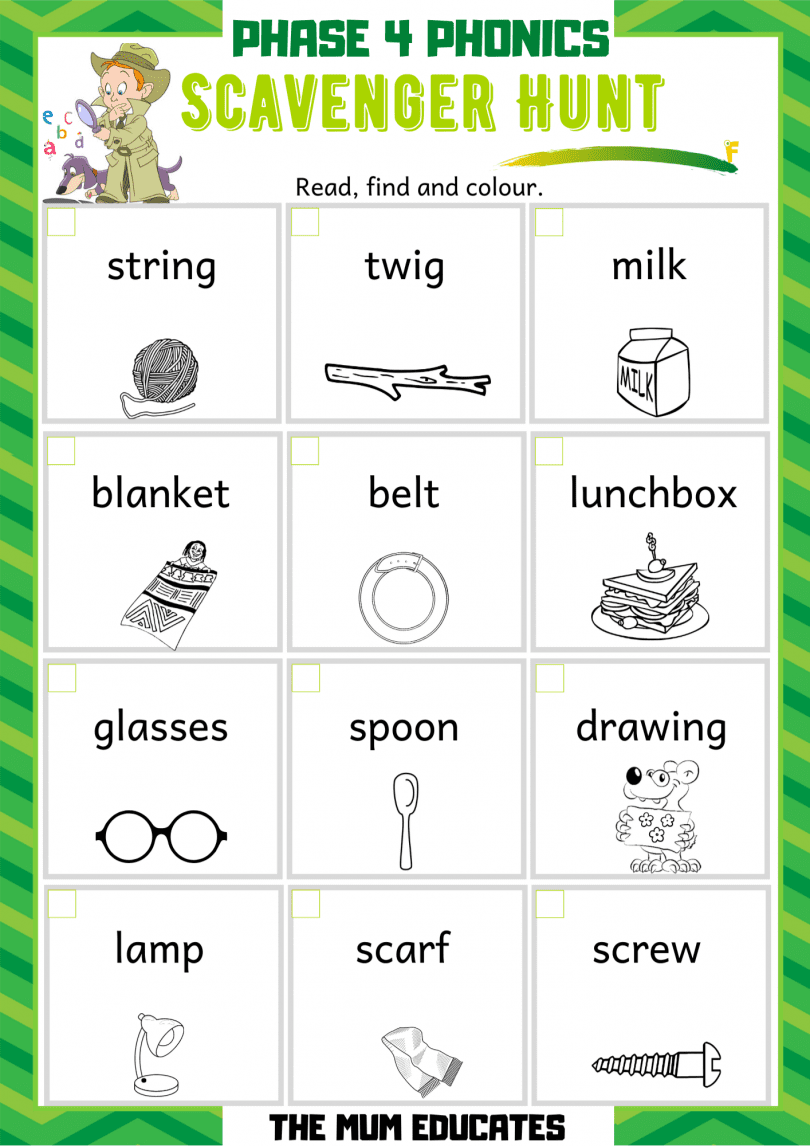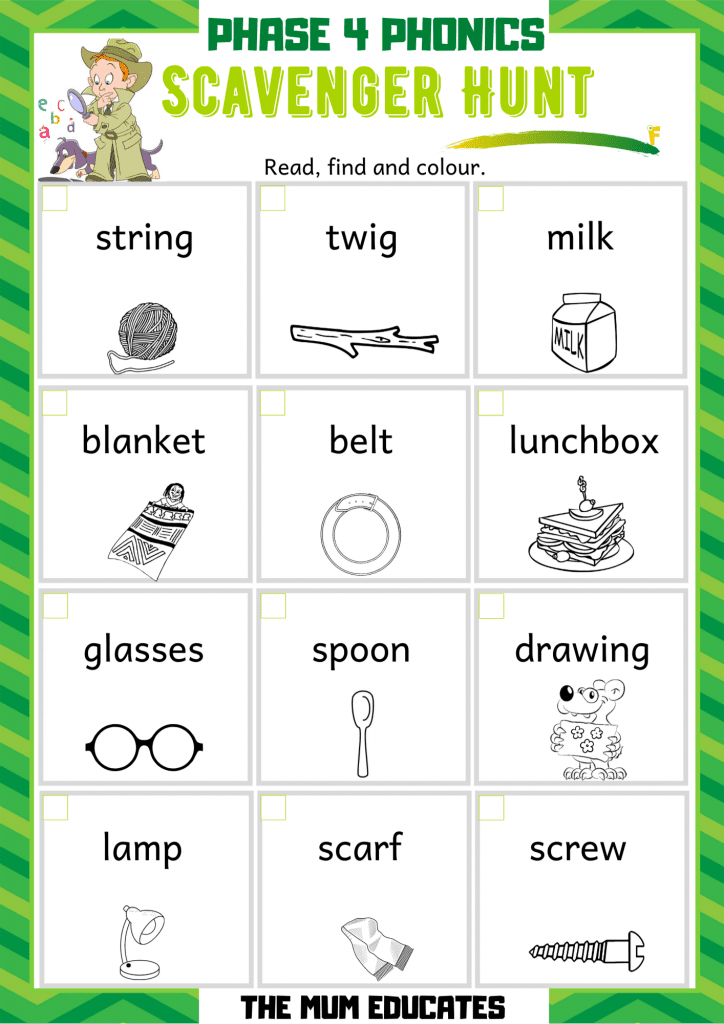 Related: 50 Kids Educational Activities to do at home while schools are closed.
My Amazon picks: 
The Mum Educates is a participant in the Amazon Services LLC Associates Program, an affiliate advertising program. As an Amazon Associate, I will earn some amount from your qualifying purchases.