4-A-Day Maths Reception book brings addition, subtraction, multiplication, division, halving, doubling and much more to the children at early years level, aged 4 or above, teaching them mathematics fundamentals in a fun way. The book is filled with hands-on, engaging and FUN activities that get kids excited about learning!
The book can be used for morning work, homework, group work, or as getting ready for school pack! 
Scroll down for a free sample workbook!
Please Note: This is a digital file. A physical product will not be shipped.
£3.99  Now £3.00
(This introductory offer is only available for limited time.)
How the book will help my child?
This book is an amazing resource to use in Reception to review the key maths skills students have learned. It's also wonderful for preparing the children at the starting of the school and getting used to numbers. The book is completely aligned with the British national curriculum while making learning FUN.
The book is carefully designed to make it really enjoyable and fun task for the children. The beautiful pictures and colouring activities will make the whole learning experience a treat.
Related: Year 2 Maths, Science, Reading and Writing Bundle
What's included in the product?
The book consists of 4 activities per day from Monday to Friday. It provides children with a week's worth of math work on just ONE sheet of paper! The detailed book provides children with 26 weeks of revision and homework!
There are 26 pages with over 520 questions.

This book reviews the following skills:
Counting
Tracing numbers
Comparing numbers
10 frames
Number bonds
Counters activities
Time
More or Less
Addition
Subtraction
Grouping
Sharing
2D Shapes
3D Shapes
Money
Measurements
Skip counting
Word problems
Patterns
and much more!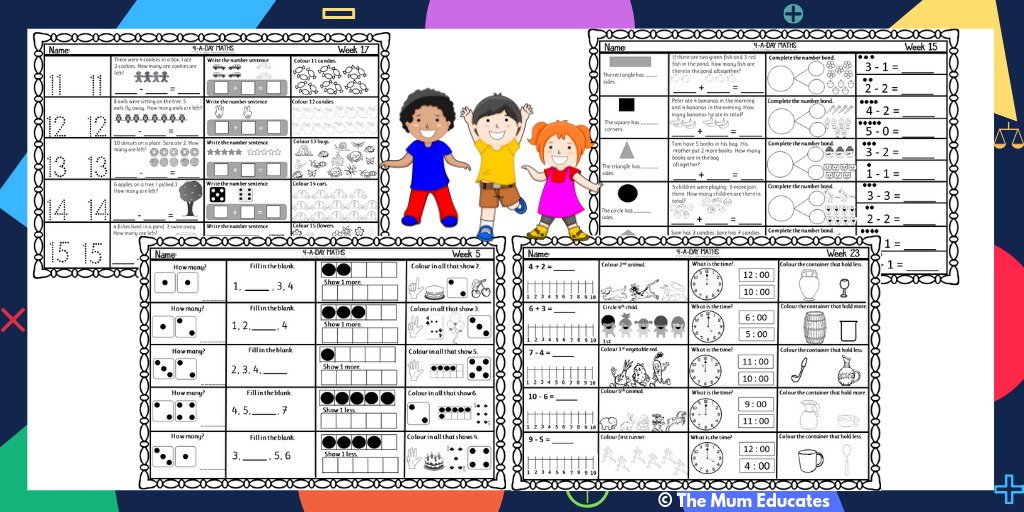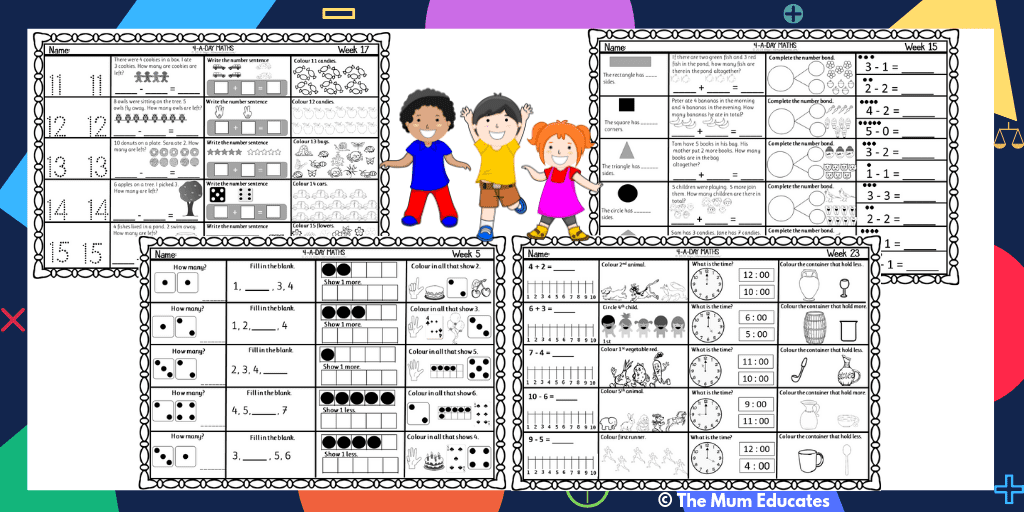 Download two pages Free sample by clicking on the image below:
For more wonderful books and resources visit our store.