As the school closing date is coming near children really need something to celebrate it. Our amazing Last day of school printable is perfect for children to fill in and take home on the last day of school.
Celebrate the end of the school year with this amazing printable. Let kids document their memories and all the fun they had this year. Sometimes it is hard to notice but children do change a lot in a year. They make new friends, learn new skills and grow taller.
Also check: Back to school Assessment Year 1 to Year 4 
Free Printable Last day of school interview:
The printable is available in two different styles which children can choose and fill in. Once kids finish writing you can take a photo and stick to their interview page which they can cherish year after year.
Supplies needed:
Your year group printable
Instructions:
To print simply click on your year group given below and save the PDF file.
Good-Bye Interview printable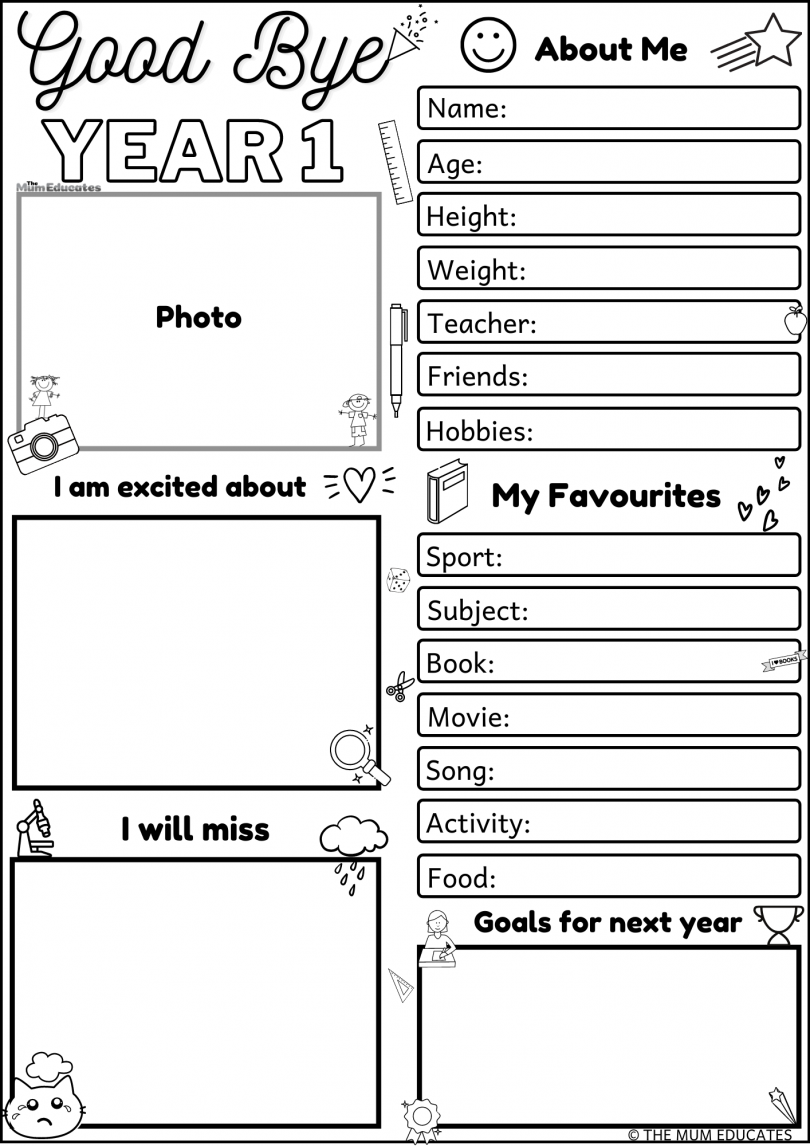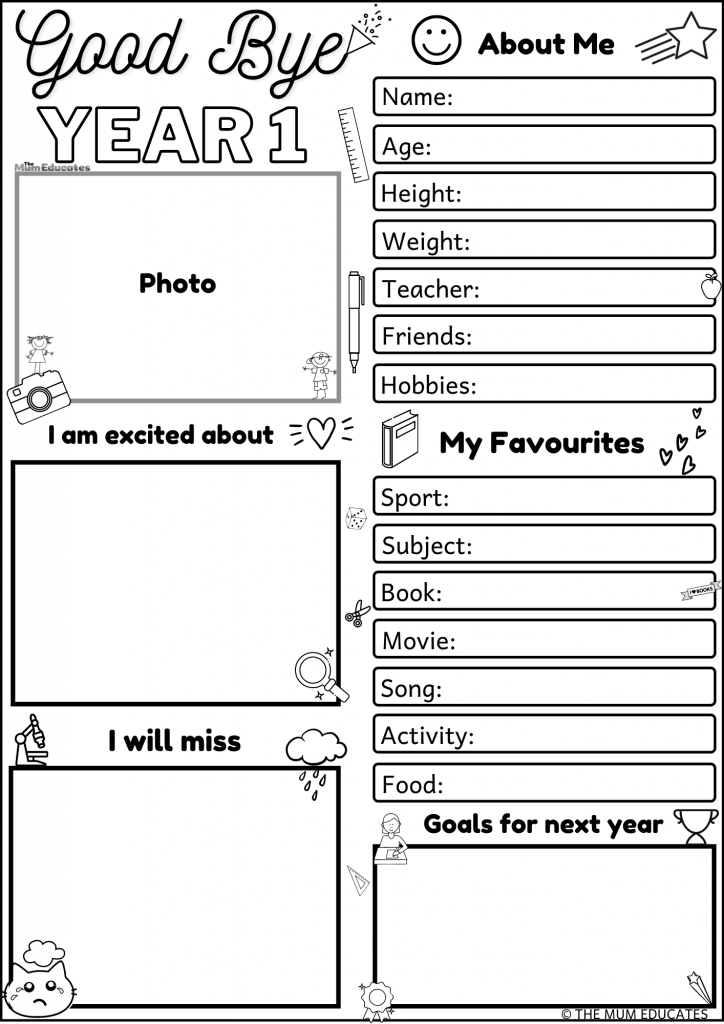 A)  Reception
     B)  Year 1
     C)  Year 2
     D)  Year 3
     E)  Year 4
     F)  Year 5
     G)  Year 6
End of School Year: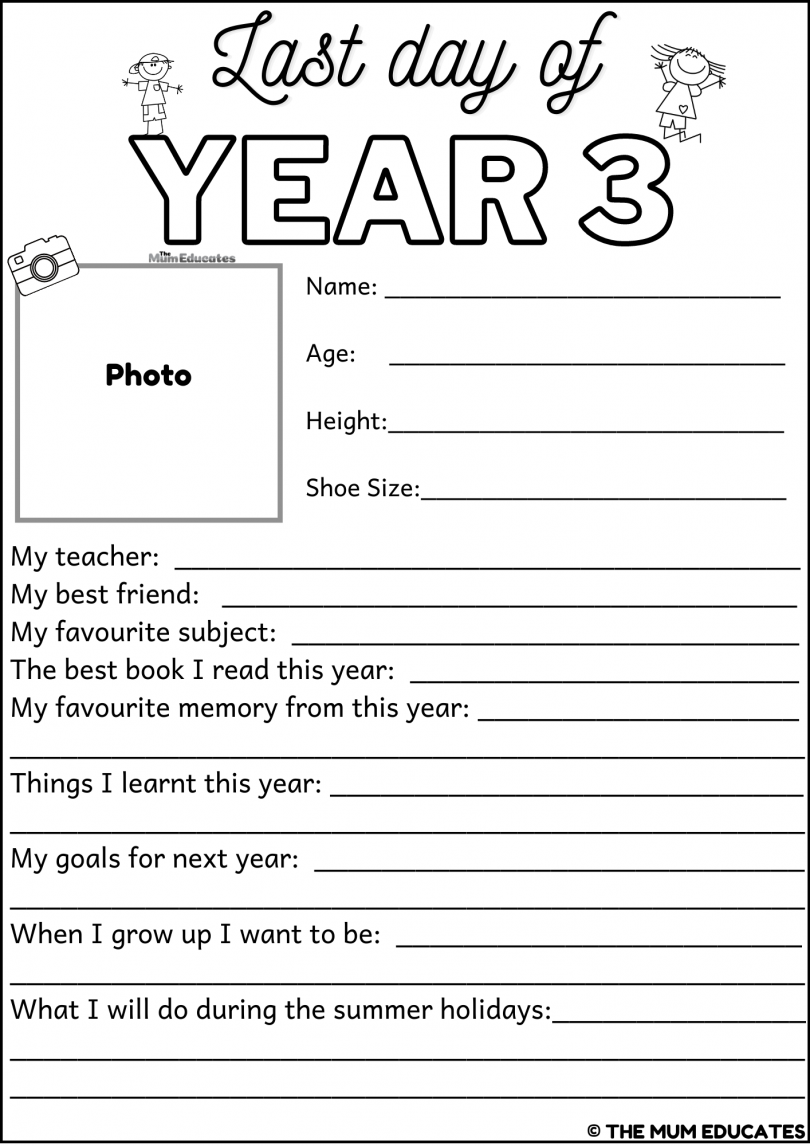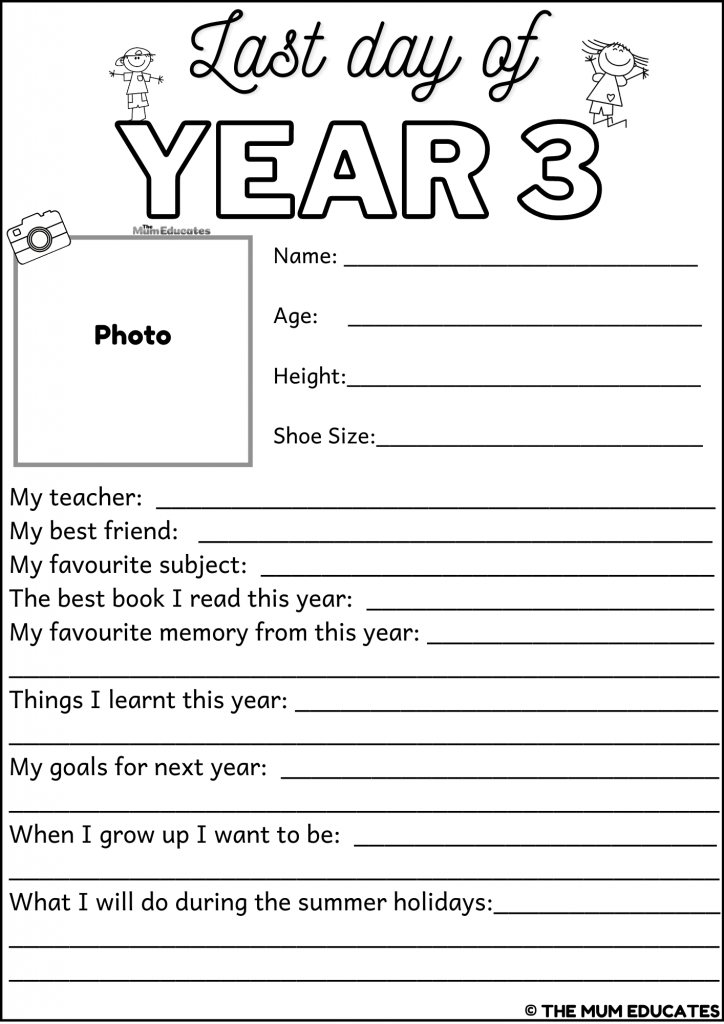 A)  Reception
     B)  Year 1
     C)  Year 2
     D)  Year 3
     E)  Year 4
     F)  Year 5
     G)  Year 6
For more wonderful books and resources visit our store.

Recommended books to read over the summer holidays:
The Mum Educates is a participant in the Amazon Services LLC Associates Program, an affiliate advertising program. As an Amazon Associate, I will earn some amount from your qualifying purchases.