Bring the colours of Eid to your home. Why not celebrate this Eid with these lovely Free Eid al Adha Colouring Pages. 
What is Eid Al Adha?
Muslim celebrate two main Eids annually. First is Eid-al-Fitr that is at the end of holy month of Ramadan. The second eid is Eid-al-adha which is next day after the completion of Hajj. Eid Al Adha is also known as Eid Qurban or Festival of Sacrifice.
Eid Al adha is celebrated to remind muslims the obedience and devotion of Prophet Ibrahim towards Allah. For the will of Allah Prophet Ibrahim was ready to sacrifice his son Prophet Ishmael (Ismail) but exactly when he was ready to sacrifice Allah replaced his son with a ram, so his son was spared.
Eid Colouring Pages:
To make this Eid more colourful, we have made lovely Eid Al Adha colouring pages for your kids.
Supplies needed:
Colouring sheet
Instructions:
To download simply click on the image to download PDF format.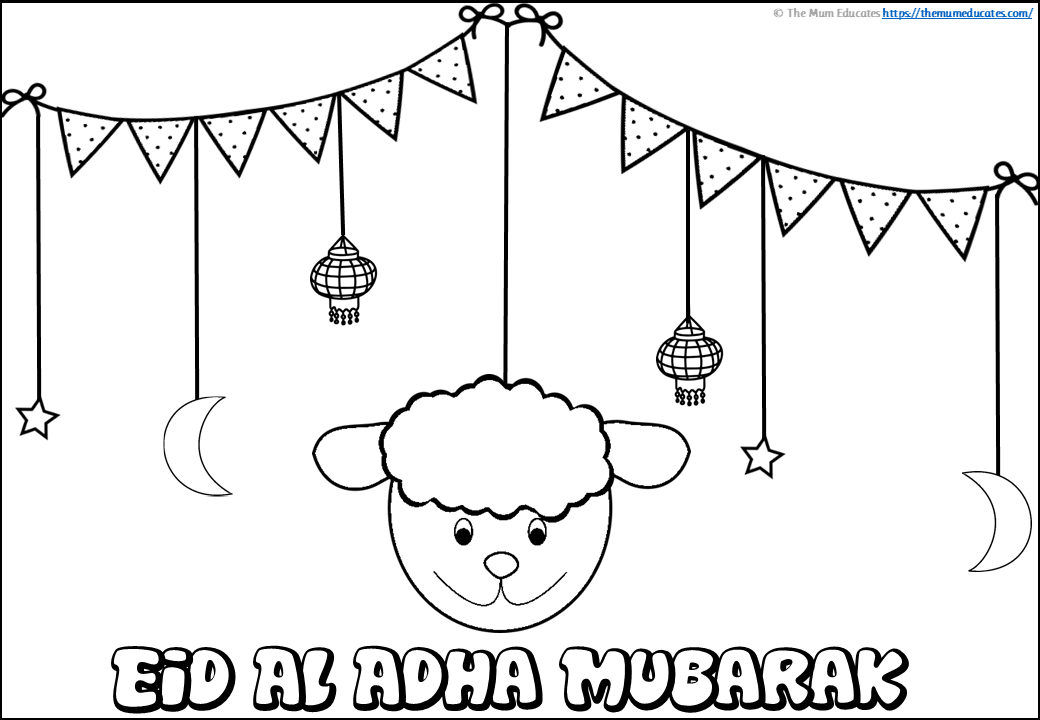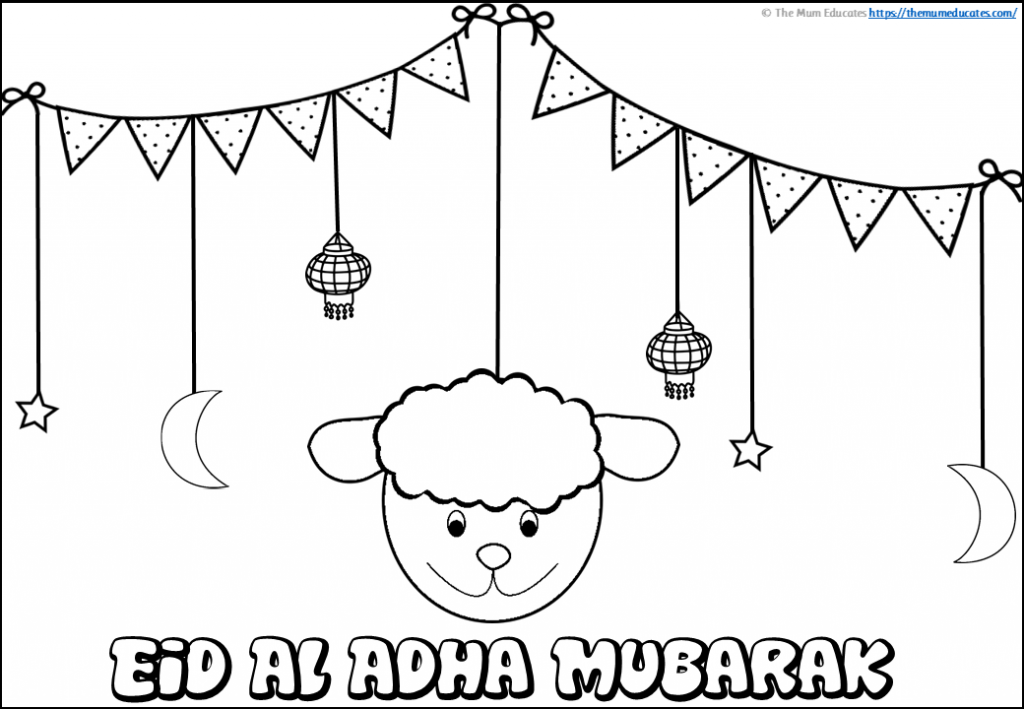 Colour in this beautiful yet simple eid colouring page having lovely banner with stars and moon.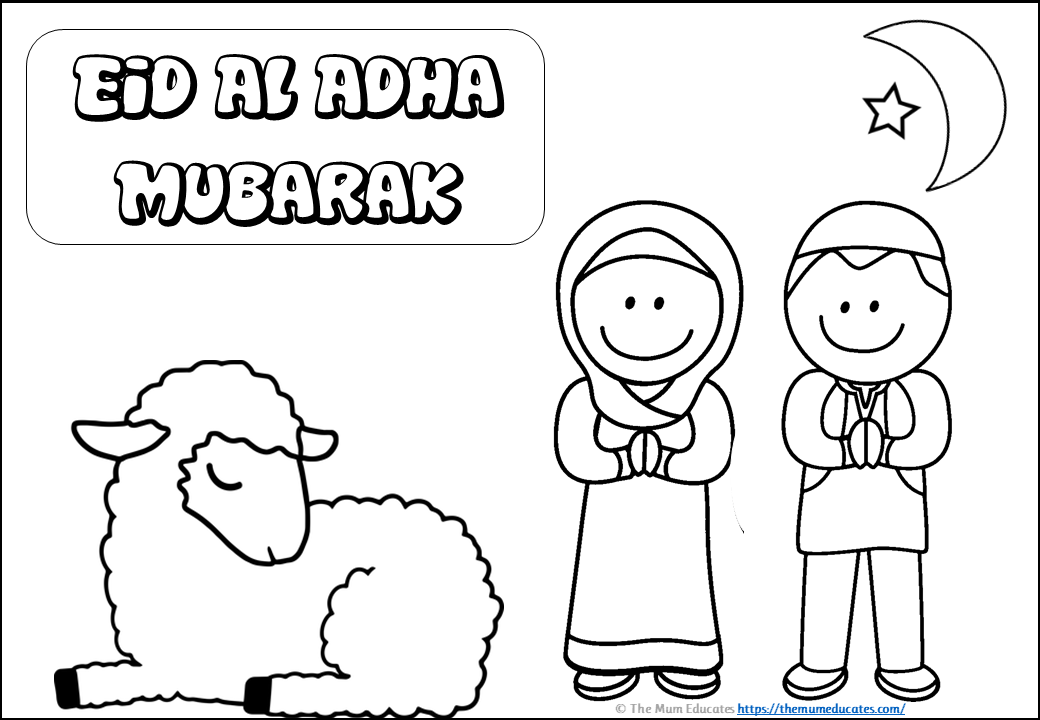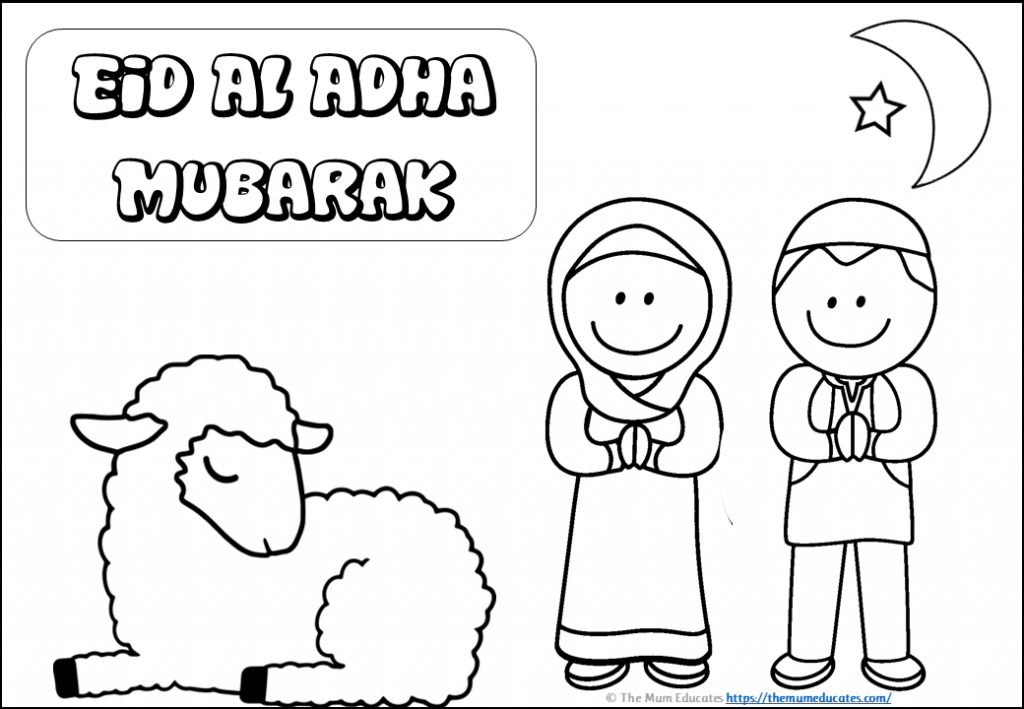 This beautiful colouring page has a muslim man and women with and sheep sitting beside them.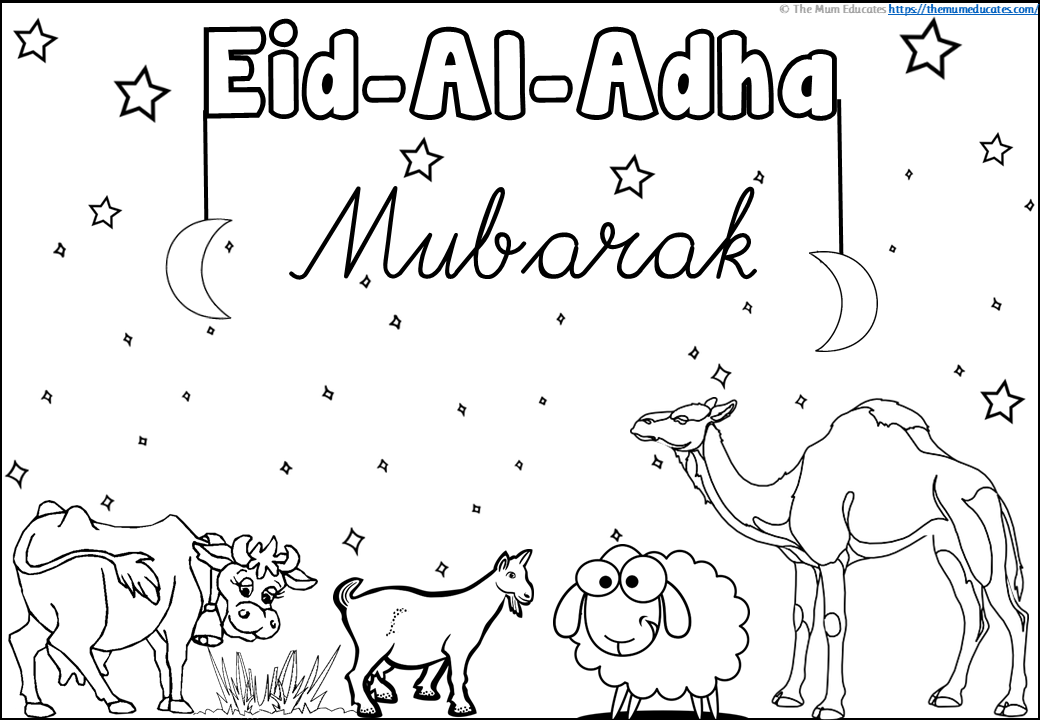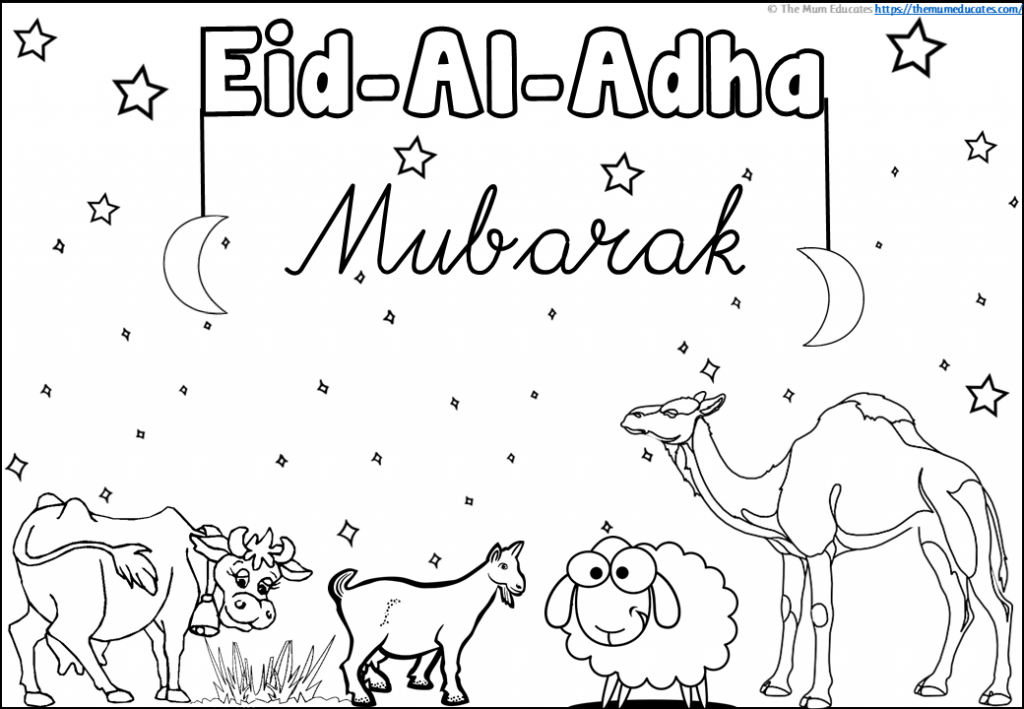 This clever Eid Mubarak colouring page will definitely add colours to your home or classroom.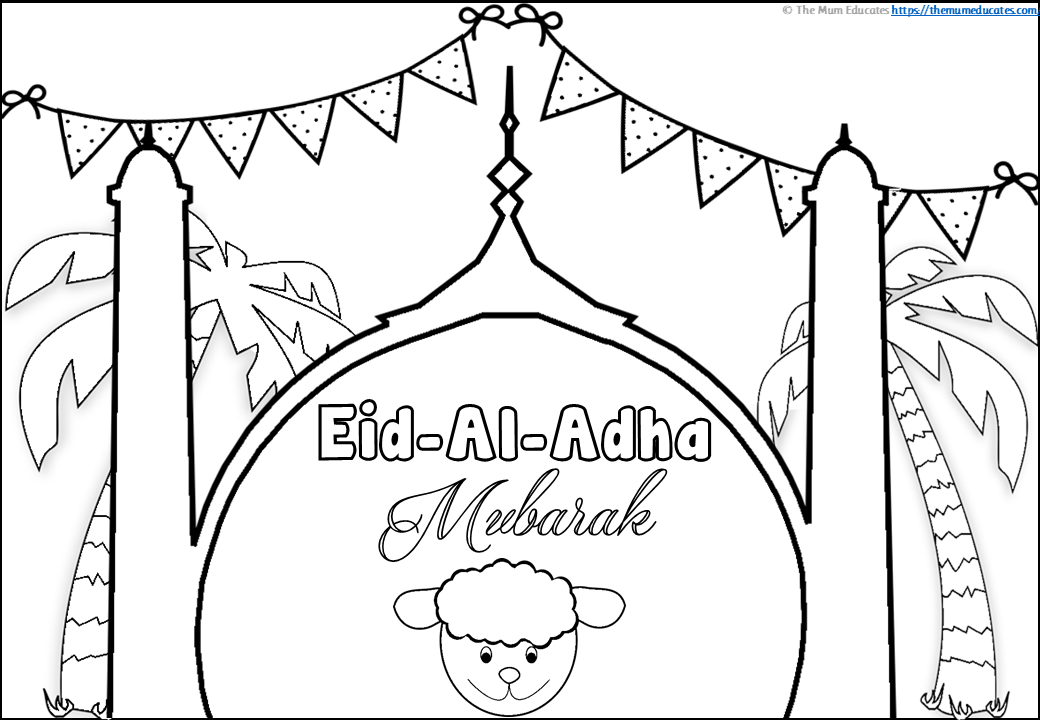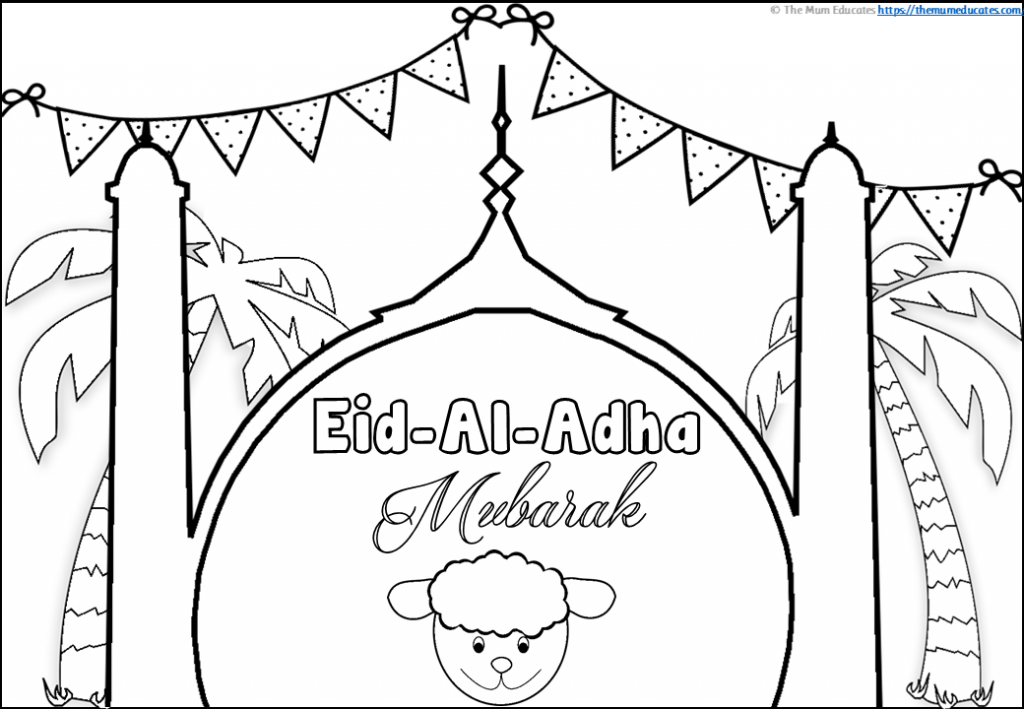 This lovely colouring sheet features a mosque with beautiful bunting and palm trees.
For more wonderful books and resources visit our store.

My Amazon picks:
The Mum Educates is a participant in the Amazon Services LLC Associates Program, an affiliate advertising program. As an Amazon Associate, I will earn some amount from your qualifying purchases.