Are you looking for fun, colourful and engaging Valentines day resources for your kids? We have made fun and engaging Free Valentine Printables for kids that will keep them busy while learning important numeracy and literacy skills. 
These KS1 and early years focused sheets are great for children working on valentine topic. Each sheet has lots of beautiful and colourful illustrations which children can colour. Why not check our other amazing Year 1 and Year 2 resources. Download your sheets now by clicking on the images below.
How Valentine printables and activities are useful for my child?
Polish your children maths skills with these highly motivating and engaging worksheets. The children will work on these Valentine-themed KS1 worksheets which will also enhance their fine motor skills as they will be doing plenty of colouring. The word search will help children find the words and enhance their spelling. The addition and numbers worksheets will polish their numeracy skills.
Which sheets are included in Free Valentine Printables?
The pack includes
Word Search:
Find and Colour 100 square
Missing numbers to 20
Valentine's Numbers
Colour by numbers
Valentine's addition to 10
Word Search: 
The beautiful word search worksheet will work as a gateway to discuss the topic of valentines such as love, kindness and affection. The children need to find 9 words from the sheet.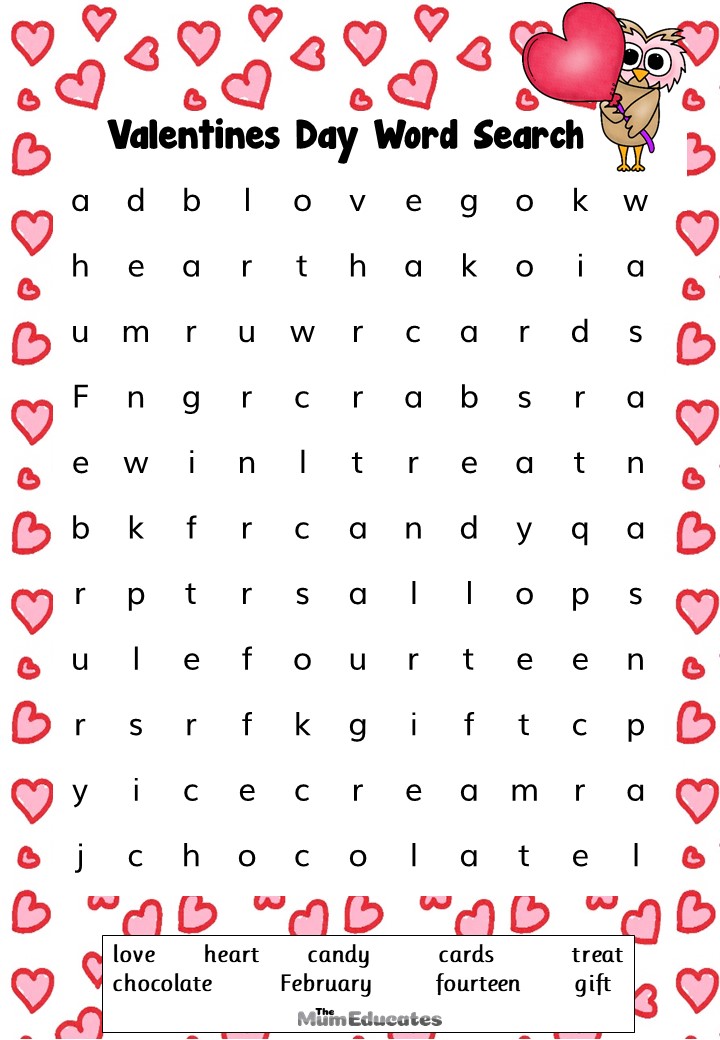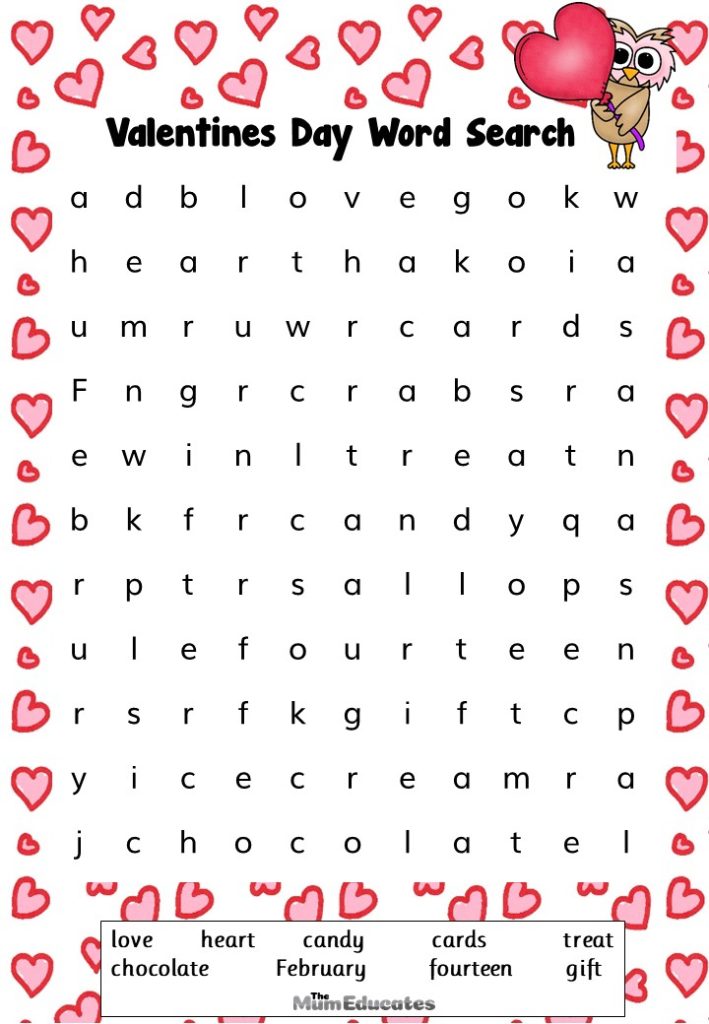 Find and colour 100 Square:
The lovely place value resource with the twist of valentines day is suitable for children in Year 1 and Year 2. Children will read the clues and colour the 100 square accordingly.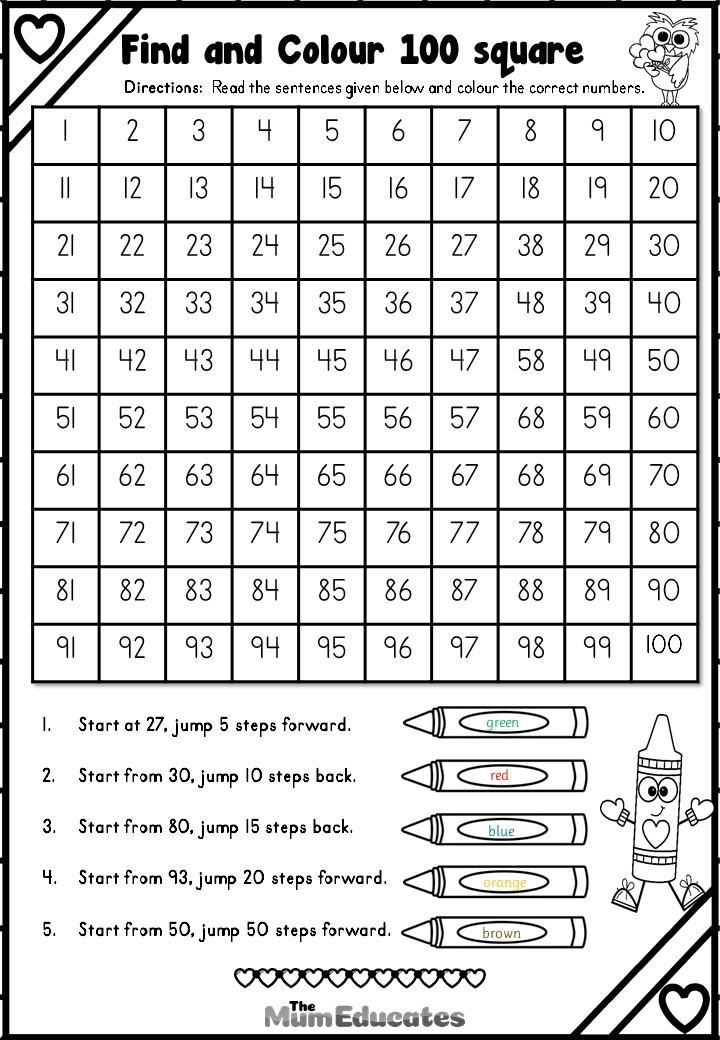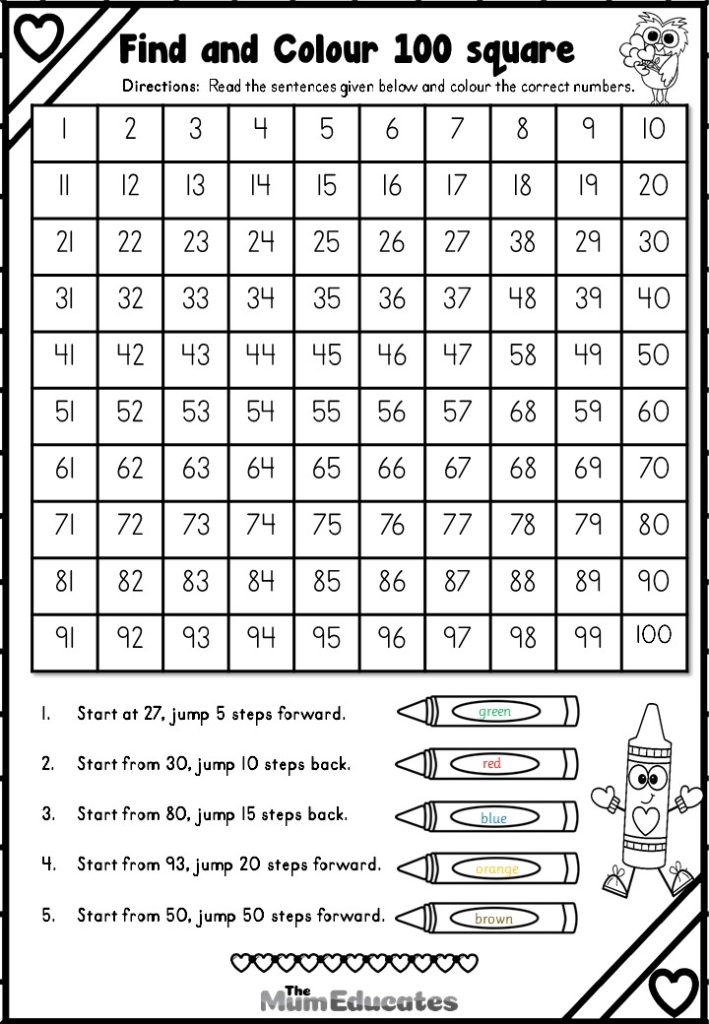 Missing Numbers to 20:
Another fun and engaging free valentine printable that will surely mesmerise your child. The children need to fill in the missing numbers and colour the pictures in the end.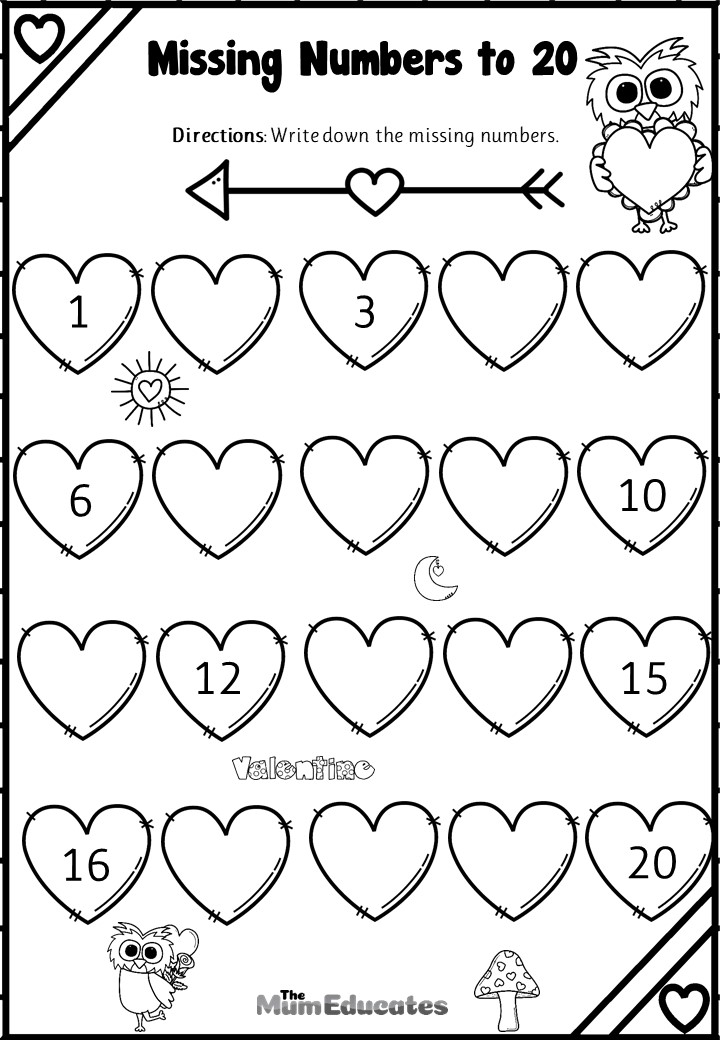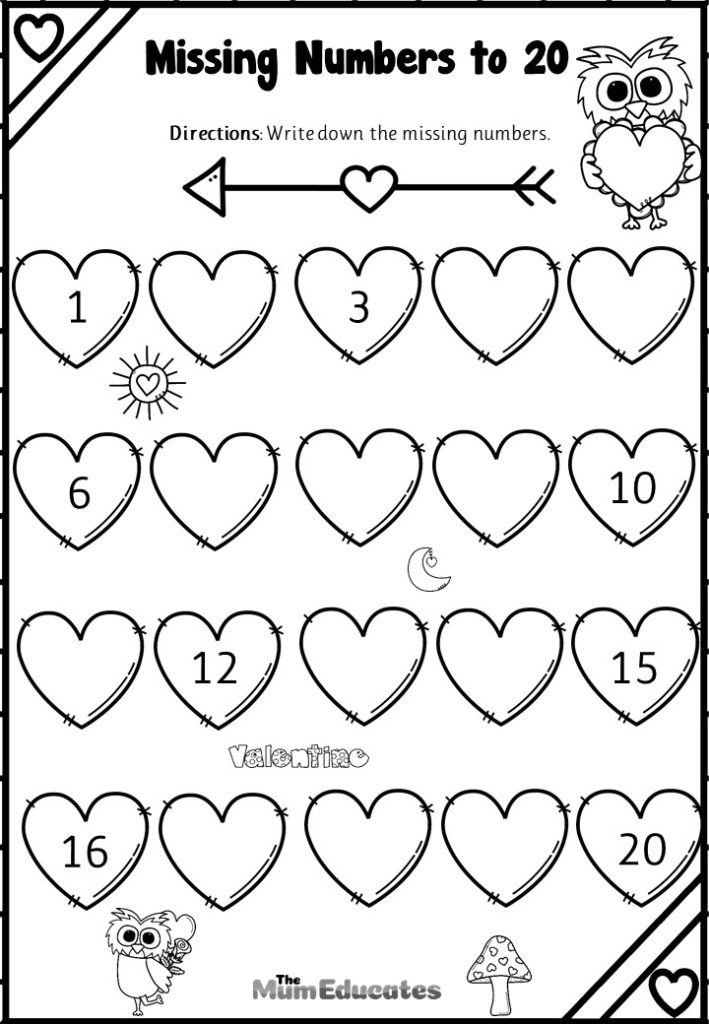 Valentine's numbers:
The valentines number worksheet is great for number recognition and teaching place value with beautiful pictures.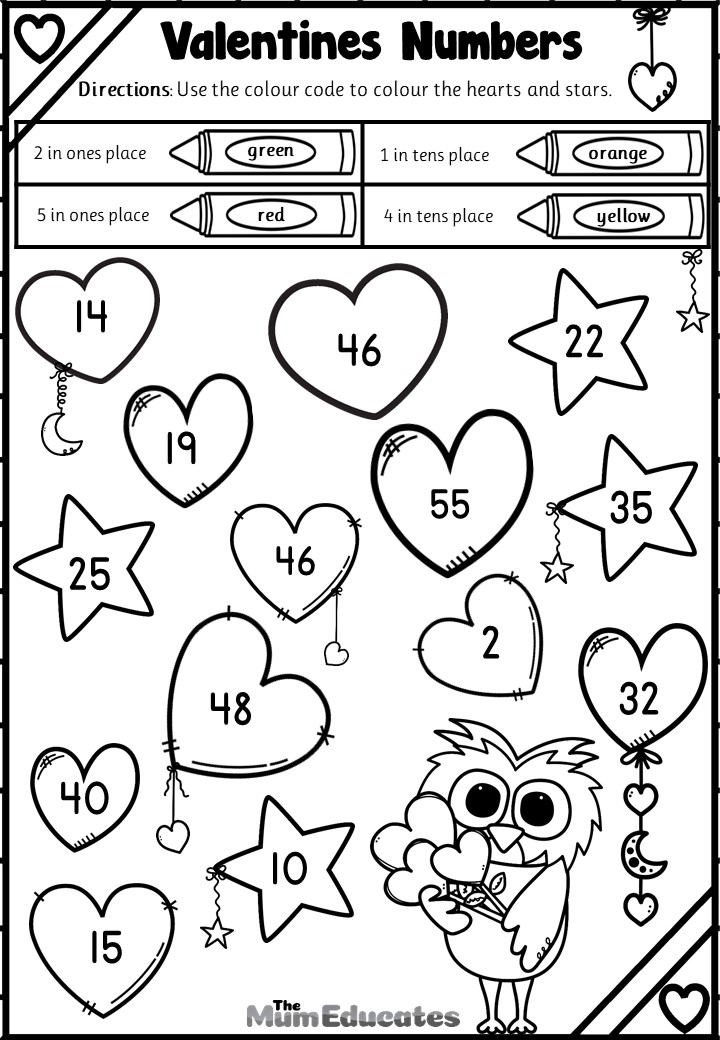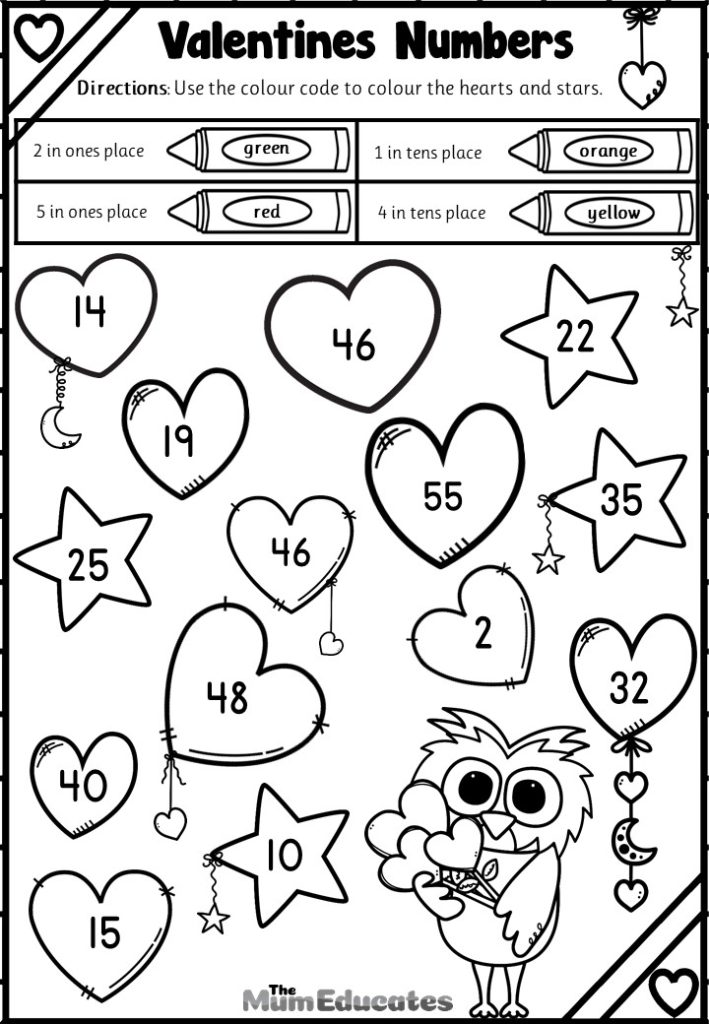 Addition to 10:
Let children explore the world of addition with this highly motivating worksheet with a twist of valentines theme. Download now and start practising addition.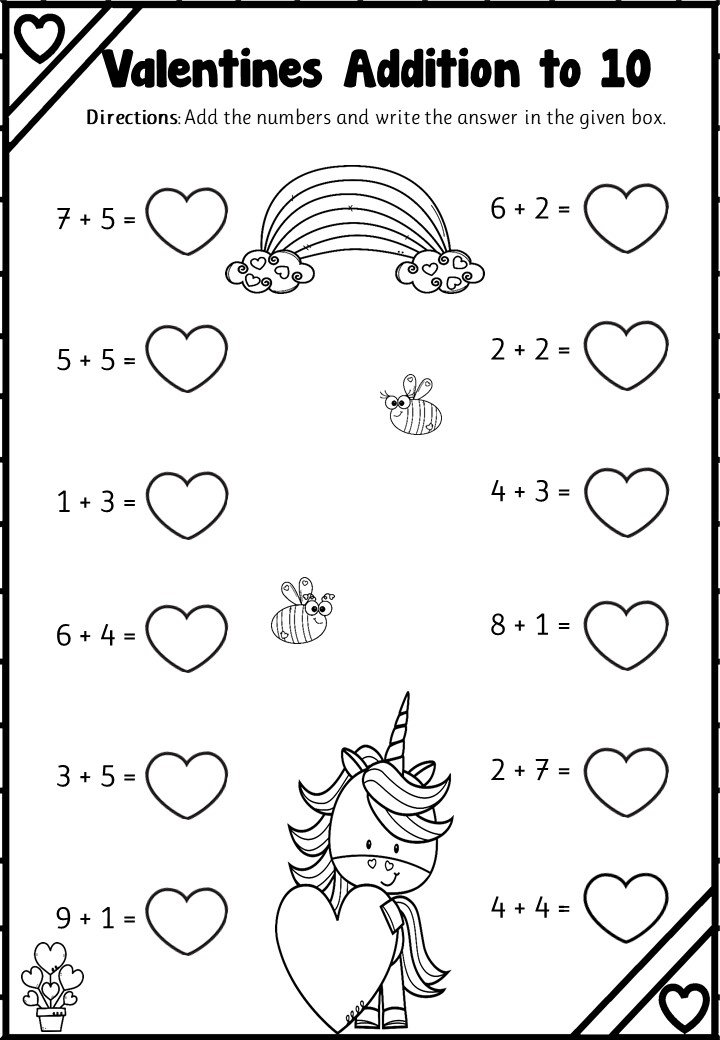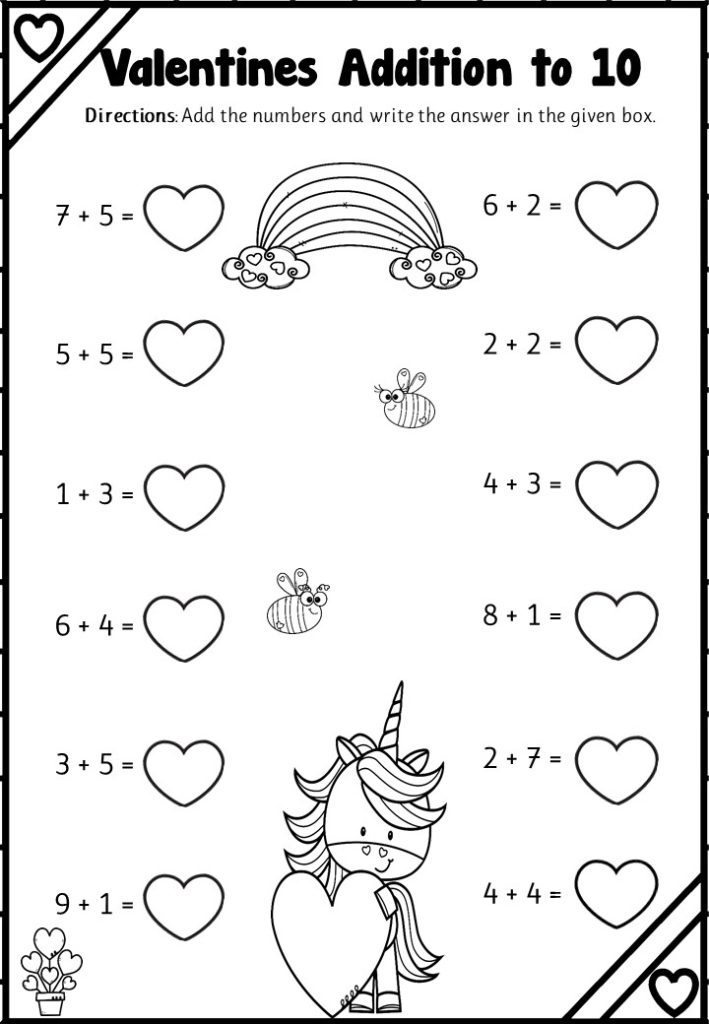 Colour by numbers
This worksheet offers a perfect blend of addition and subtraction up to 20. The children need to solve the sums and colour the part of the picture according to their colour code.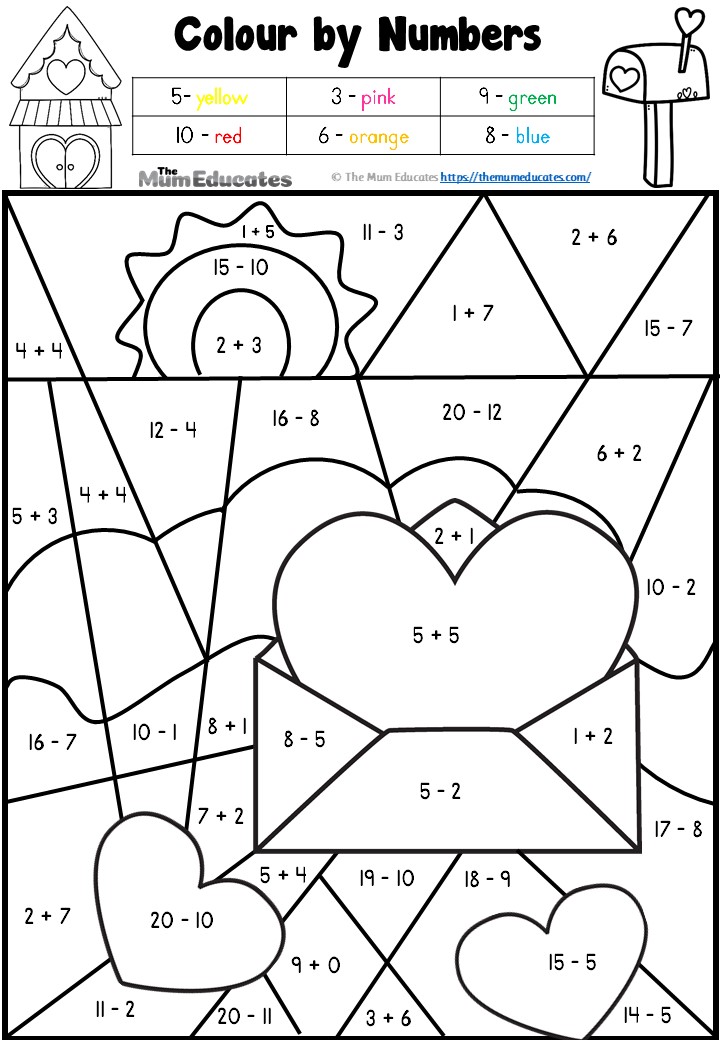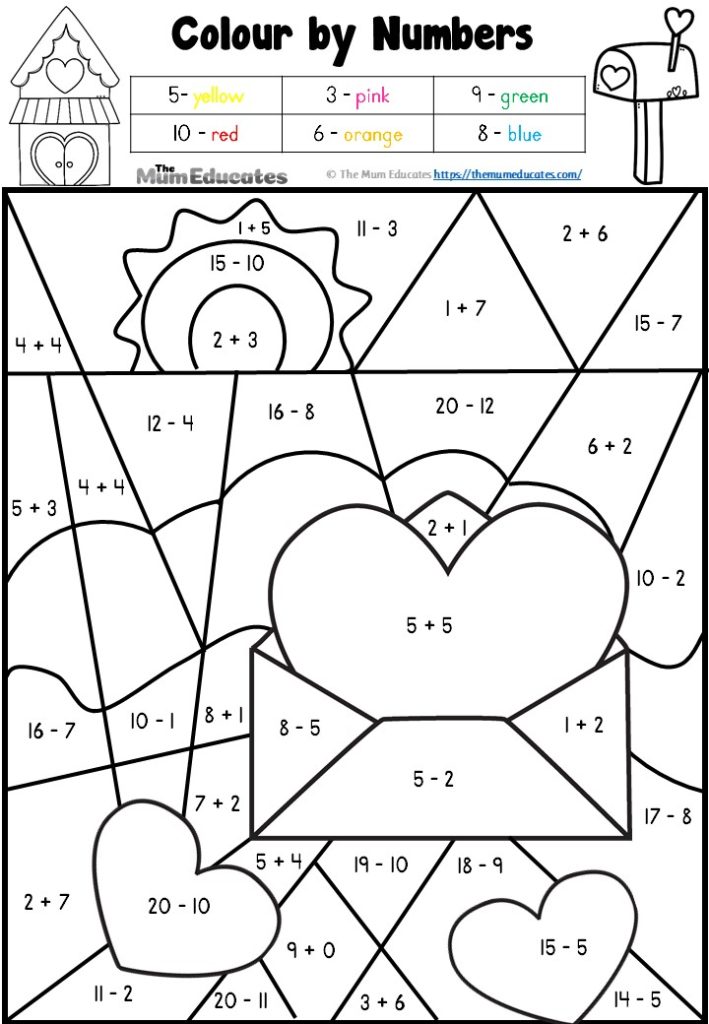 Let us know your favourite activities and resources for valentines day. If you like our Resources don't forget to like and share our Facebook page. 
Image Credit: The graphics are Copyright Scrappin Doodles.