Christmas is just around the corner! Bring the festivity to your home with this wonderful Year 2 Christmas English Activity Booklet. The beautiful illustration and engaging pictures will surely keep your little ones busy while practicing their literacy skills over the Christmas period.
The worksheets focus on building comprehension skills, SPaG knowledge, critical thinking, and problem-solving skills which will consolidate their year 2 national curriculum expectations.
Read: Year 2 Christmas-Themed Math Worksheets
Free Year 2 Christmas English Activity Booklet
Our handy, Christmas-themed worksheets include:
Wordsearch
Inferencing
Verbs and Adjectives
A Letter to Santa
And much more …!
Download now and give plenty of fun to your children while enhancing their literacy skills. To download worksheets, click on the image and download the PDF file.
Word Search: 
A lovely high-quality word search proven to enhance the vocabulary and spelling skills of children. This word search will definitely keep your children entertained while learning new words.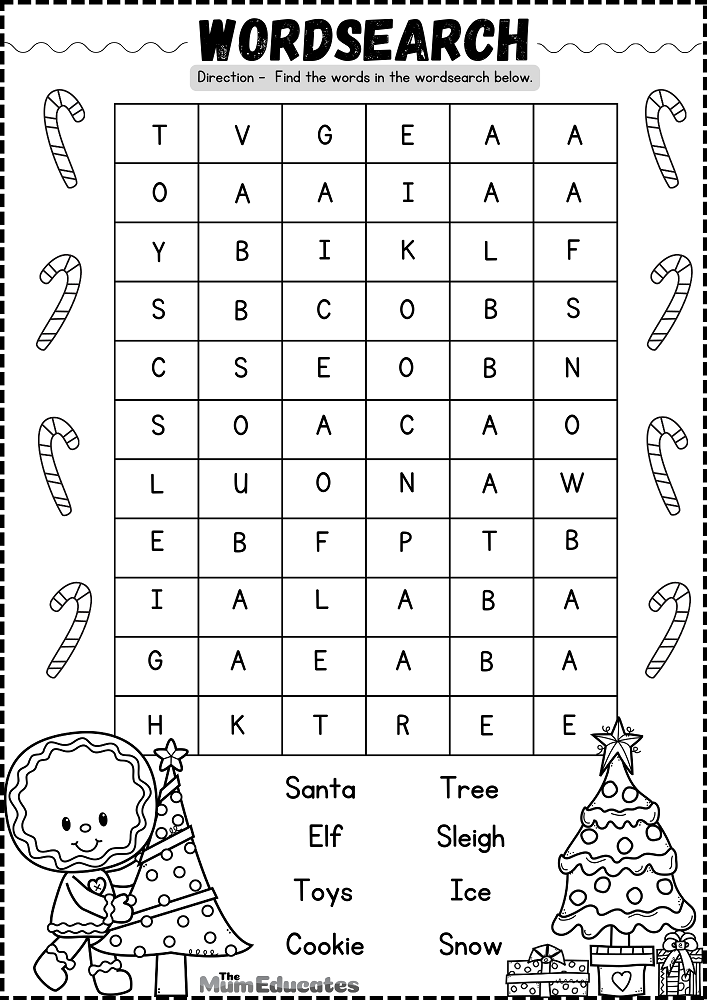 Verbs and Adjectives:
Let children practice finding verbs and adjectives with the wonderful Christmas-themed verbs and adjectives worksheet where children have to find the verbs or adjectives and colour them accordingly.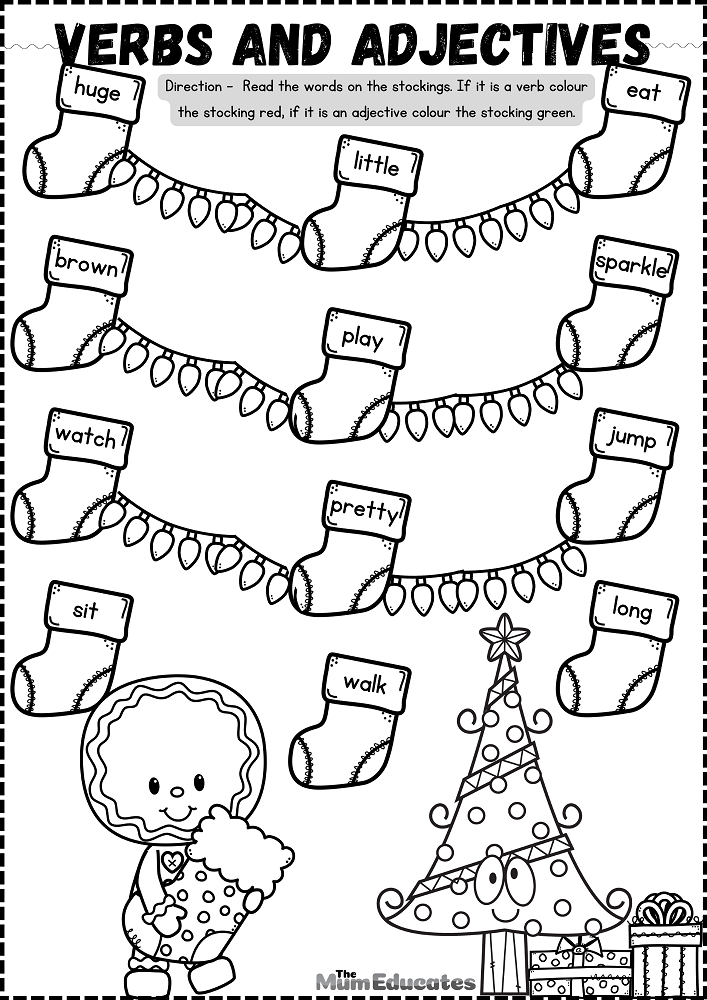 Letter to Santa:
Writing letters each year is the perfect activity for young children but also a wonderful way for parents to see what's on their child's wish list. Have a look at our 7 Free Printable Letters to Santa templates.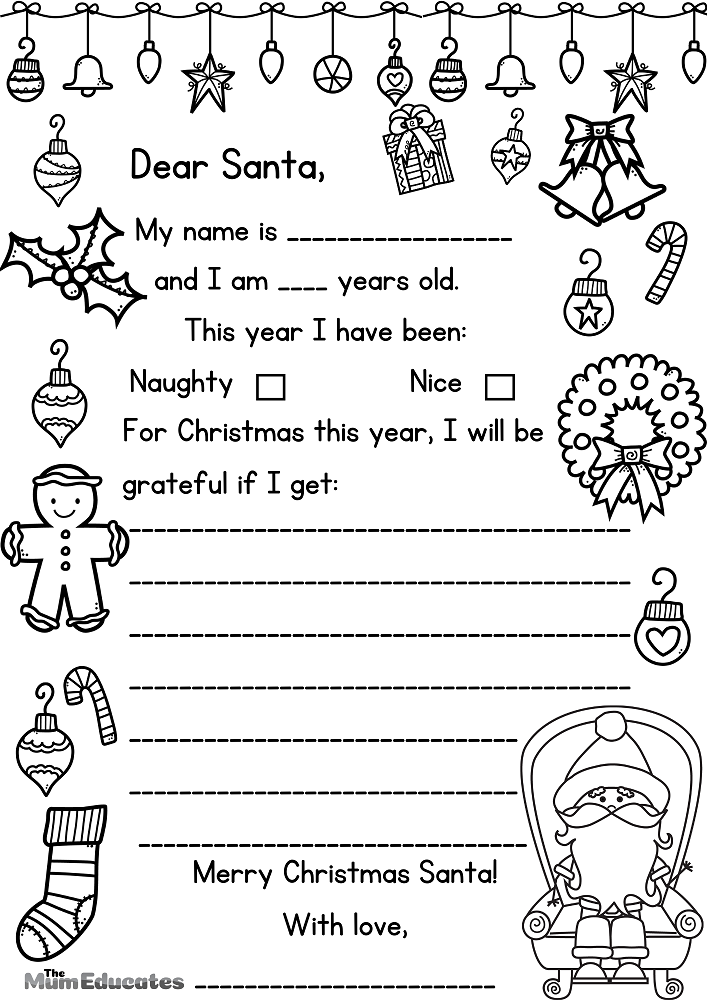 Inferences Worksheet:
Inferencing skill is such a challenging task to master. It is an important reading skill, and this inferencing worksheet can surely help! Download Now.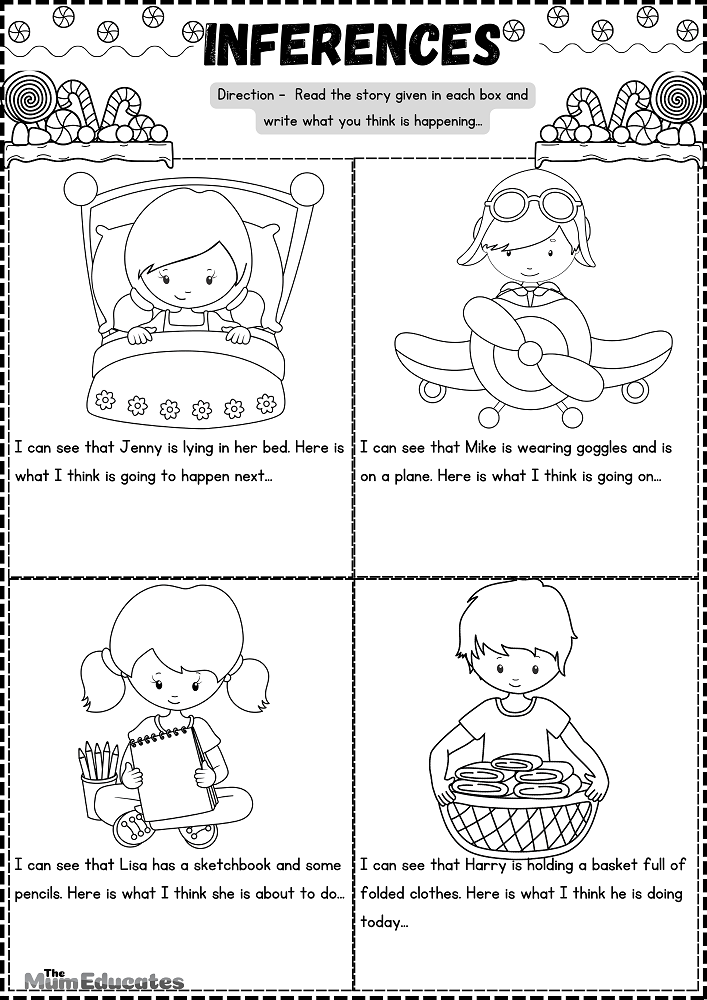 Fiction or Non-Fiction?
This wonderful worksheet will help children understand the difference between fiction and non-fiction books based on the information provided. Challenge them today!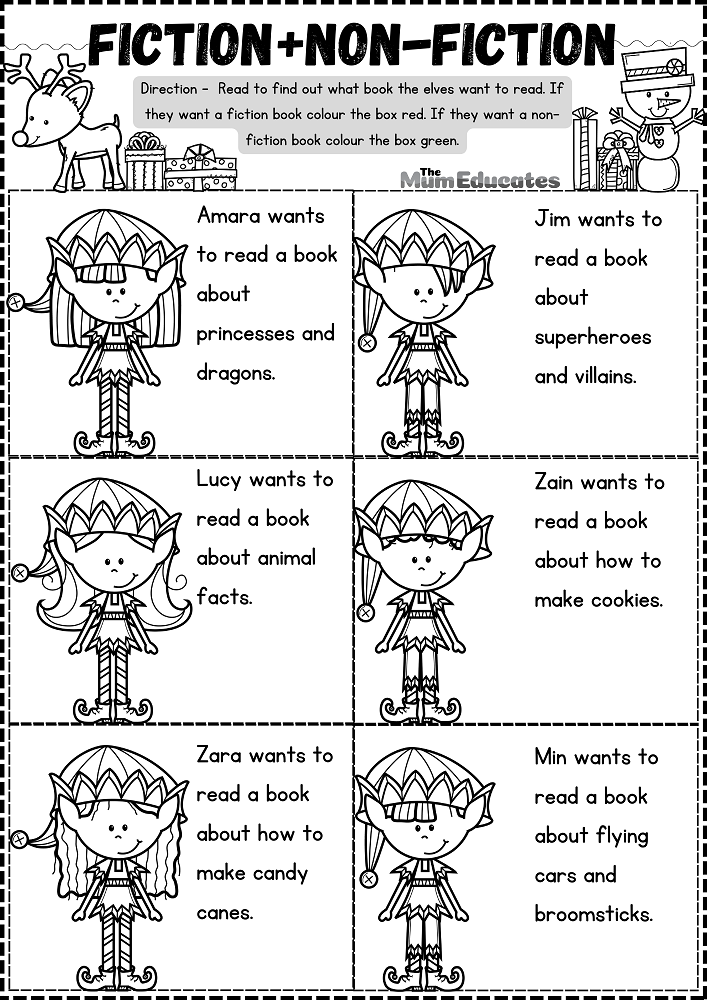 How will these worksheets help my child?
Keep your children engaged in the enjoyable run-up to Christmas with these brilliant and useful Christmas activities. Bursting with brilliant and engaging Christmas resources for English these engaging Christmas Activity worksheets are the key to keeping your child occupied this Christmas!
How can I help improve my child's literacy skills over the Christmas holidays?
Word Search: Who doesn't like word searches? Word searches not only improve your child's spelling abilities but also upgrades their problem-solving skills and enhance their critical thinking as well! How great is that! Download our Christmas-themed word search now!
Reading Books: Christmas is a great time to get together and have fun! Why not get together and read some traditional stories? Reading enhances many literacy skills for example SPaG and it boosts your child's vocabulary. Not only that but it also widens your kid's imagination and raises their creativity! Who doesn't want that?
Letter to Santa: And last but not least, every child's favourite activity – A Letter to Santa! Let your child's imagination free as they write their very own letter to Father Christmas.
Free Christmas Word Mat:
Why not download the free colourful word mat containing all the main vocabulary a child needs when writing about the Christmas topic.  The word mat is great to use as a hands-on prompt and spelling reference while writing.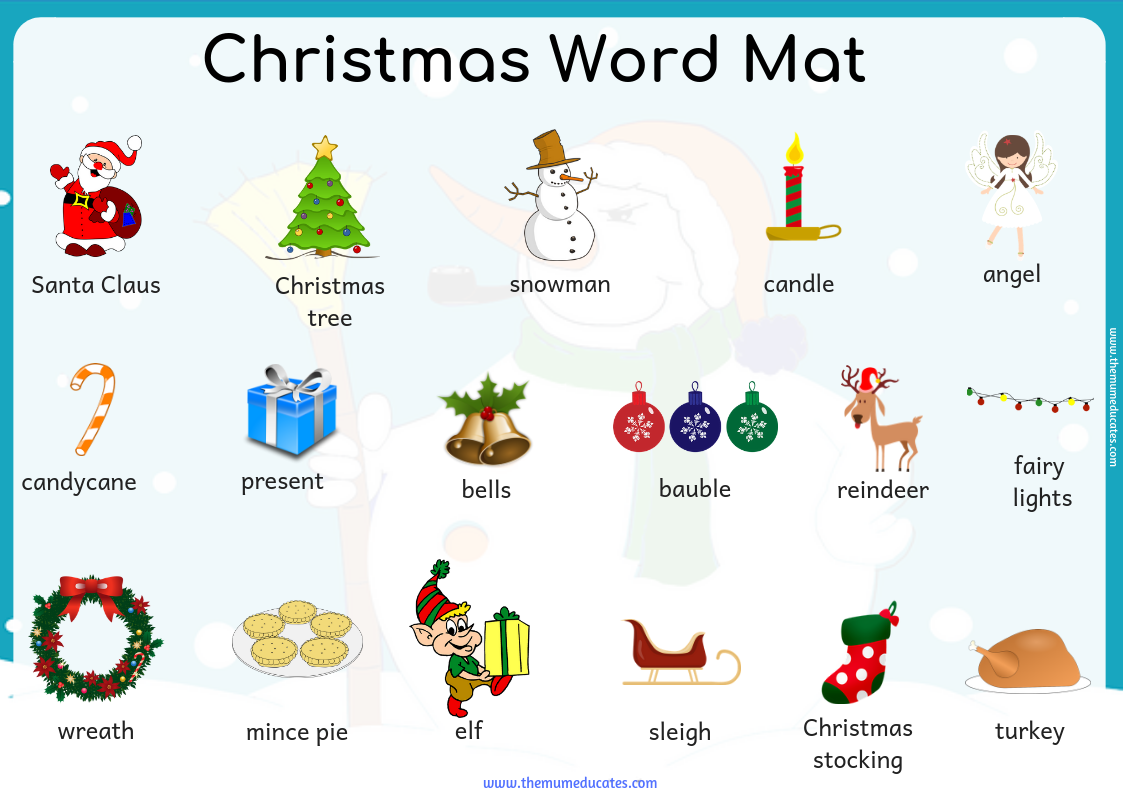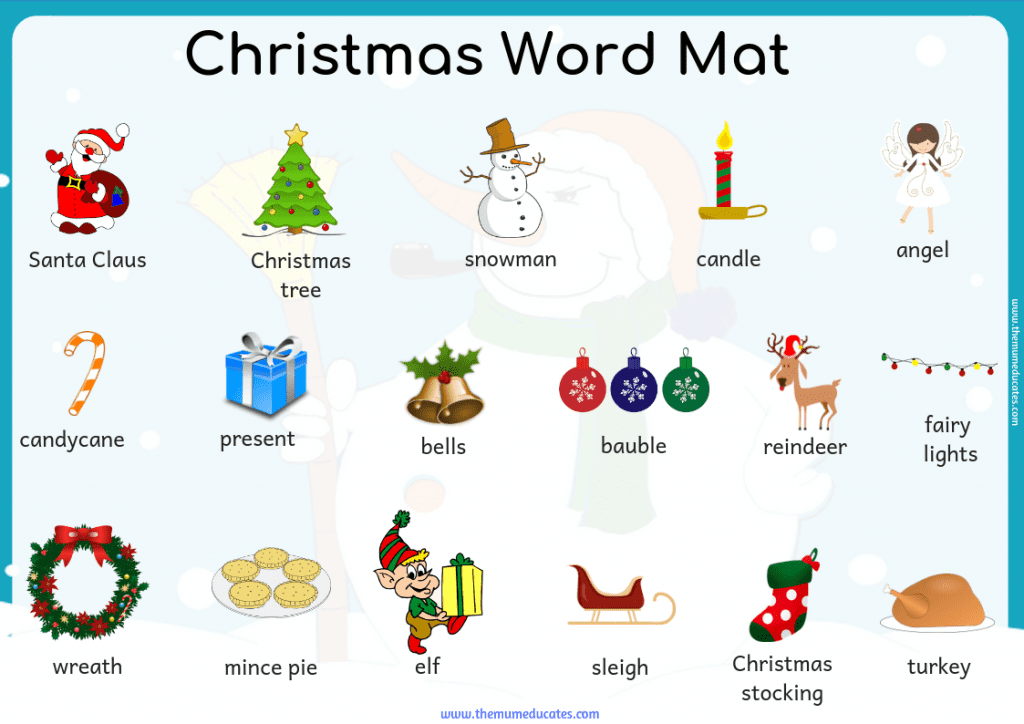 For more amazing free resources, like and share our Facebook page and also follow us on Pinterest.
Thanks to prettygraffik , pixabay, scrapping doodle and teaching happy hearts for their amazing clipart.