My children just love scavenger hunts. They have always been a big hit amount all kids. Along with plenty of fun, Scavenger hunts offer you lots of learning opportunities. Why not try these amazing summer scavenger hunts with your kids? We have made over 10 amazing and fun scavenger hunts that will keep your children occupied during this summertime.
Summer is finally here. It's my most favourite time of the year with long days and plenty of sunshine to enjoy time with kids outdoor. Make children learn their environment around them with this fun activity that keeps their eyes peeled and brain active. 
While keeping the ongoing pandemic in mind, I have planned some lovely printable summer scavenger hunts that all the children can enjoy and have fun while out and about.  Children can either do them on their own or with their friends and family.
EXPLORE MORE: Fun Scavenger Hunt for kids
10 Free summer scavenger hunt for kids:
Keep children busy and occupied this summer with plenty of fun. From the beach to the pool, forest to farm or car trip to senses you will find all the scavenger hunts that you need for your awesome summertime.
Supplies needed:
Scavenger Hunt PDF file
Instructions:
Simply click on the image of the scavenger hunt you are looking to print. Save the PDF file and print it. Hand over the printable to your child with a pencil and they are good to go hunting and exploring.
Alphabet Scavenger Hunt:
Help children learn their alphabets with this wonderful alphabet scavenger hunt. The children have to look around and find the objects given on the printable.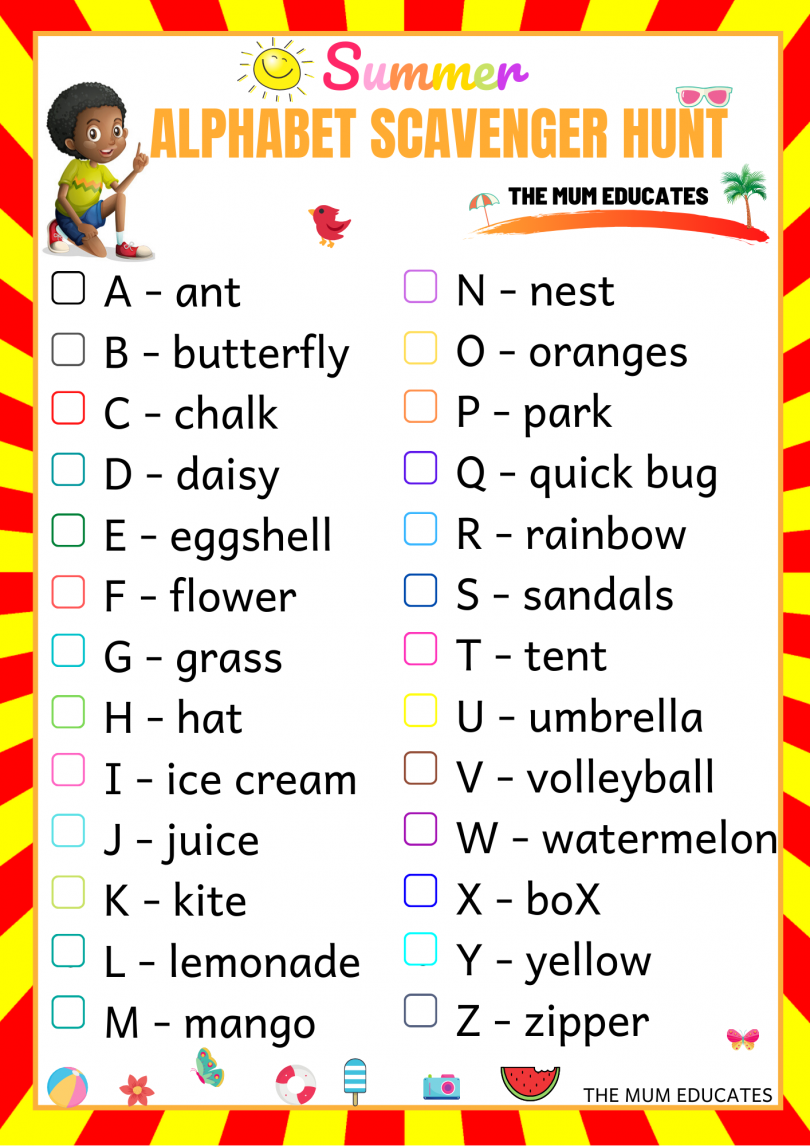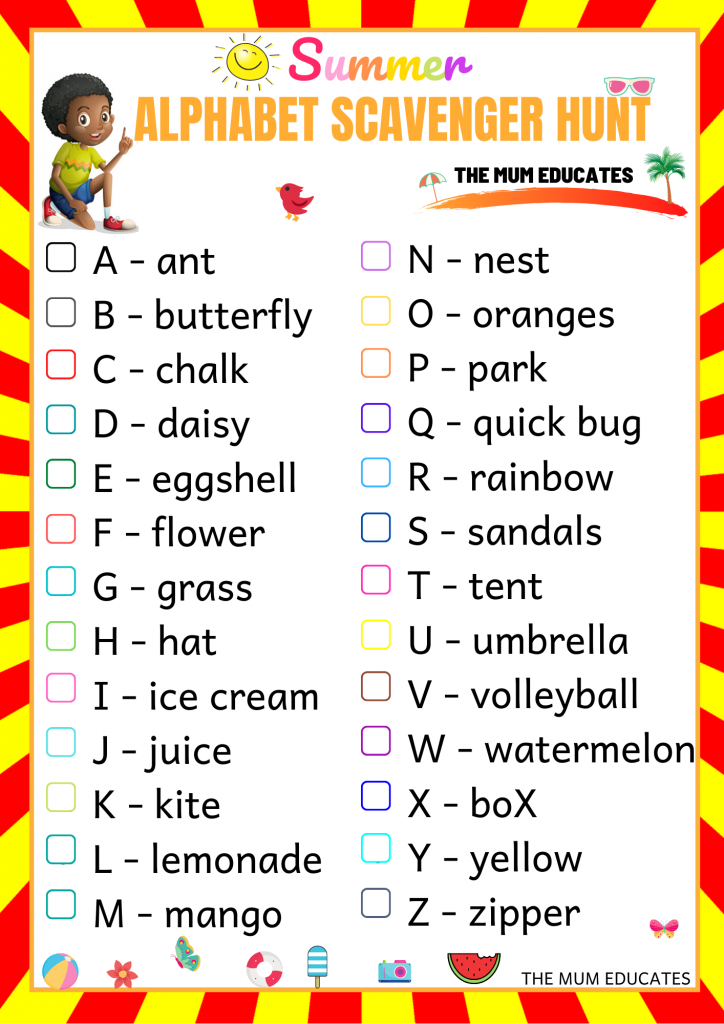 Senses Scavenger Hunt:
Print this fun summer senses scavenger hunt for your KS1 children and let them find different objects using their five senses.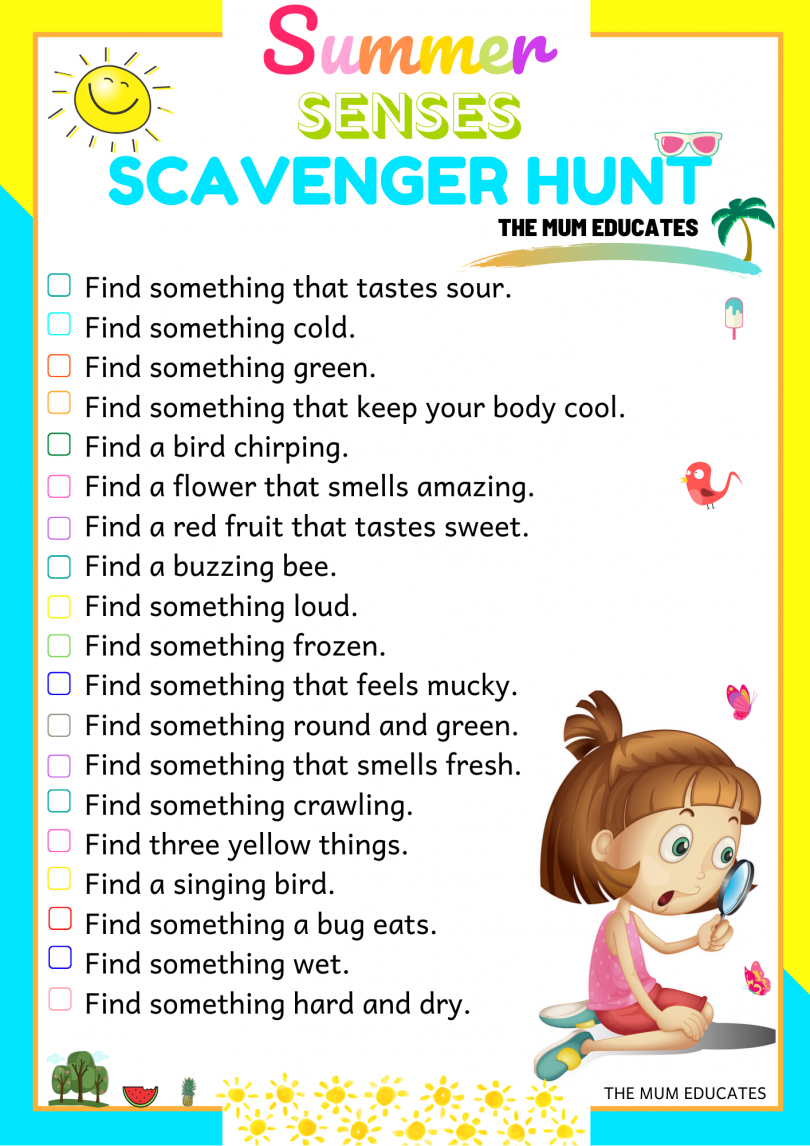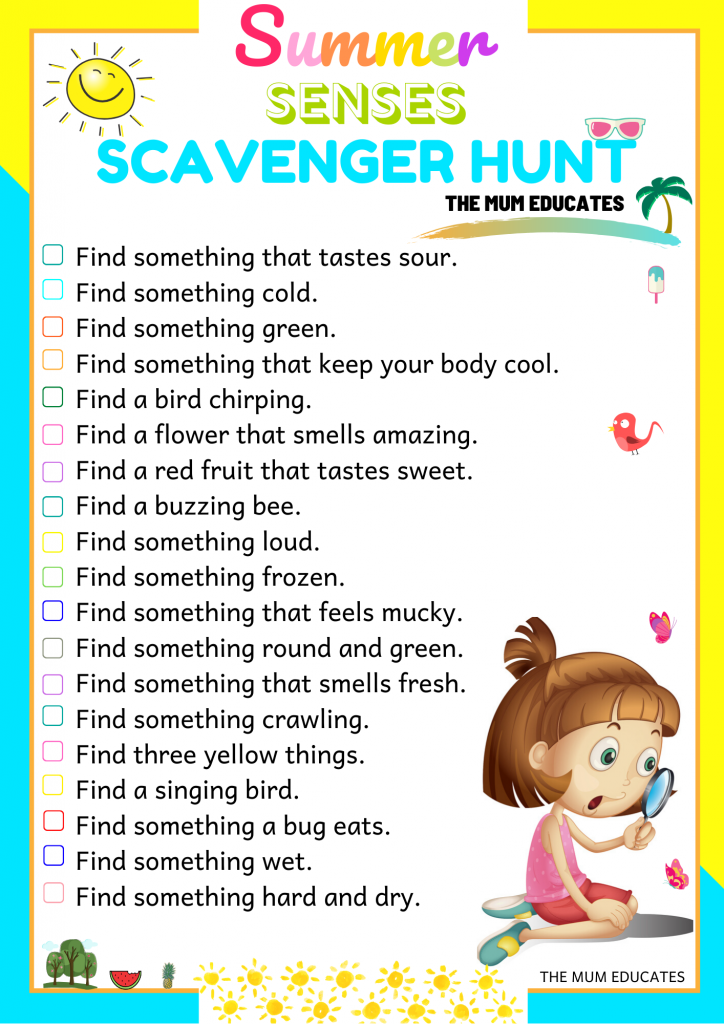 Summer Scavenger Hunt:
Keep your kiddos moving and grooving with this lovely summer scavenger hunt.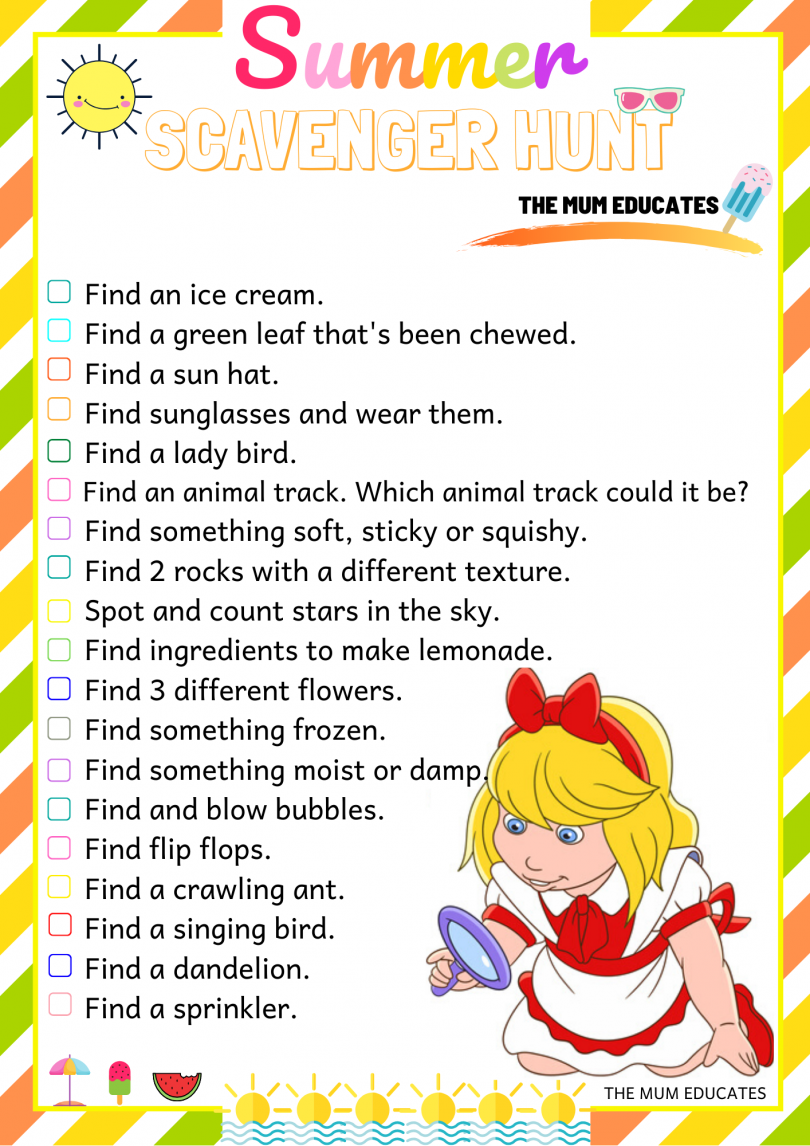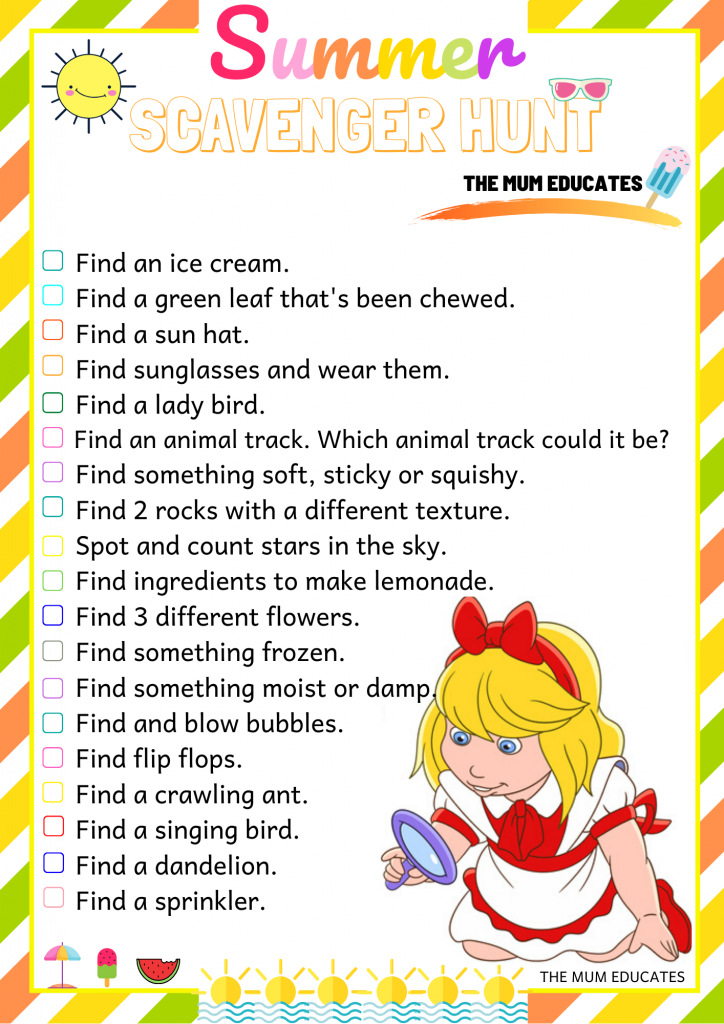 More Coming Soon…
For more amazing free resources, like and share our Facebook page and also follow us on Pinterest.
For more wonderful books and resources visit our store.


My Amazon picks:
The Mum Educates is a participant in the Amazon Services LLC Associates Program, an affiliate advertising program. As an Amazon Associate, I will earn some amount from your qualifying purchases.