Homophones are words that sound same but have different spelling and meaning. Children often find them tricky to remember. Our in detail Year 2 Homophones product will make learning homophones fun and easy for your children. The beautiful pictures and wonderful illustration will make learning a breeze.
What are homophones?
Homophones are the words that sound same but have different spelling and different meanings. This means that chances are high that the children will mix up some of the words at some point in their reading and writing.
Example:
Night (The time from dusk to dawn when no sunlight is visible)
Knight (A man who is given a rank of honour by a British king or queen because of his special achievement)
Why is it important to learn homophones?
Teaching homophones widen children vocabulary, enhance their comprehending skills and help them in spelling. Homophones are very important for children to learn properly and remember them. What happens if you use homophones wrong? You could end up having sentences that don't make any sense.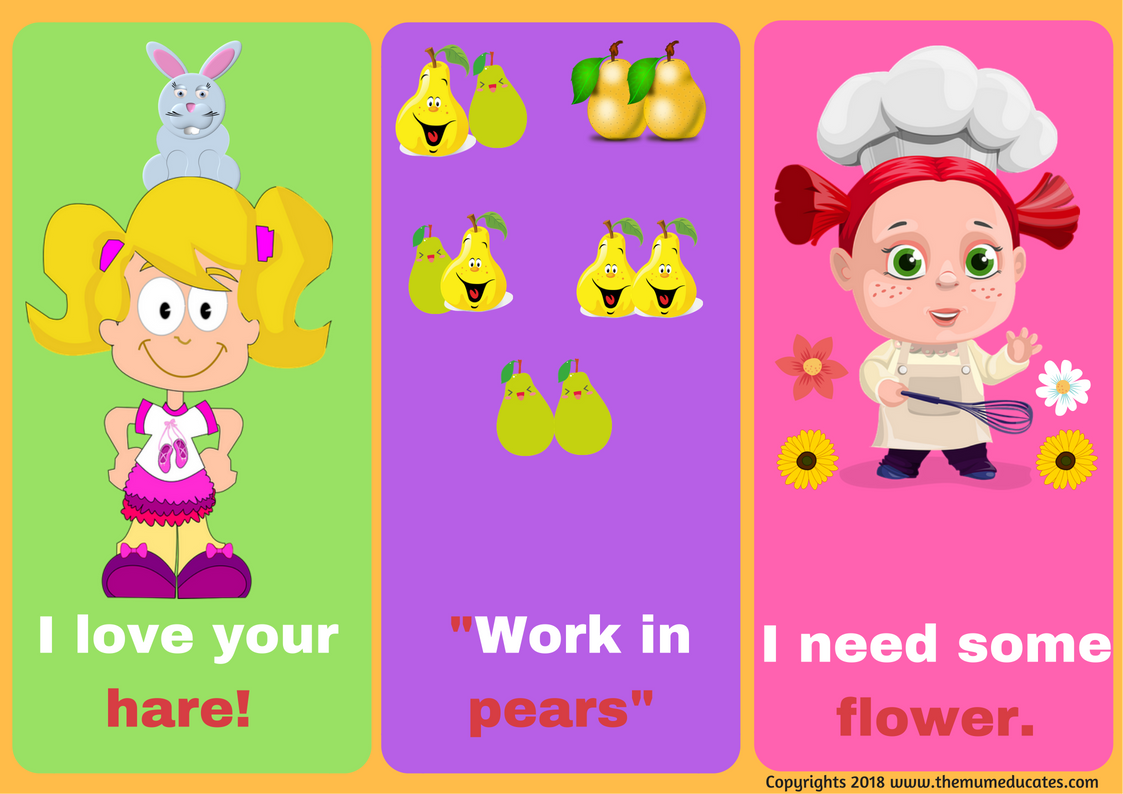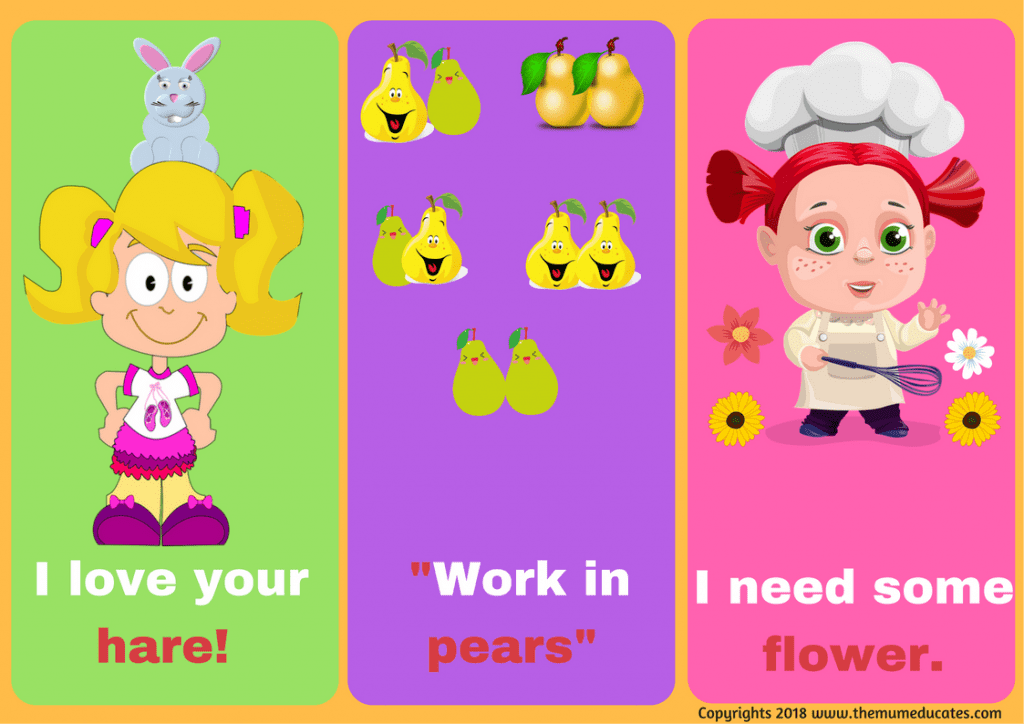 Which homophones are taught in Year 2?
Year 2 children have to learn a list of homophones under the national curriculum. These are the spelling your Year 2 children have to learn to meet her national curriculum guidelines.
bare bear
be bee
blue blew
here hear
there their they're
night knight
one won
quiet quite
see sea
sun son
to too two
Product description:
What is included:
Get kids excited about homophones with these amazing flashcards This is a pack of Homophones Flashcards, Word mat, Bookmark and Worksheets to practice and learn homophones.
The flashcards are available in two different formats. There are a total of 35 flashcards along with sentences to make children understand better.
Practice with flashcards, print the word mat to help them in their writing and finally practice with our 4 wonderful worksheets.
35 homophones flashcards:
This set includes 16 pairs of homophones include bare/bear, be/bee, blue/blew, here/hear, there/their/they're, night/knight, one/won, quiet/quite, see/sea, sun/son, to/too/two, pair/pear, wear/where, meet/meat, I/eye and by/buy/bye.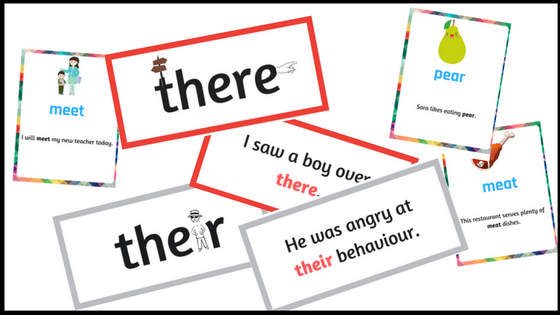 2 Homophones Words Mat and 3 Bookmarks:
Two-word mats are also included in the pack. The first word mat is with pictures which makes it easier for the children to understand the differences between the homophones whereas the other word mat has only text for higher level kids. Cute bookmarks are also included.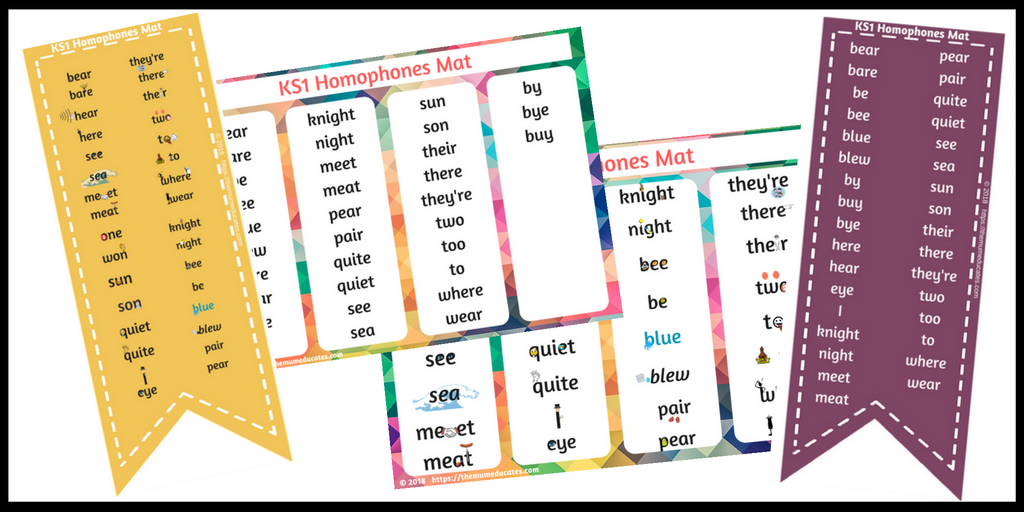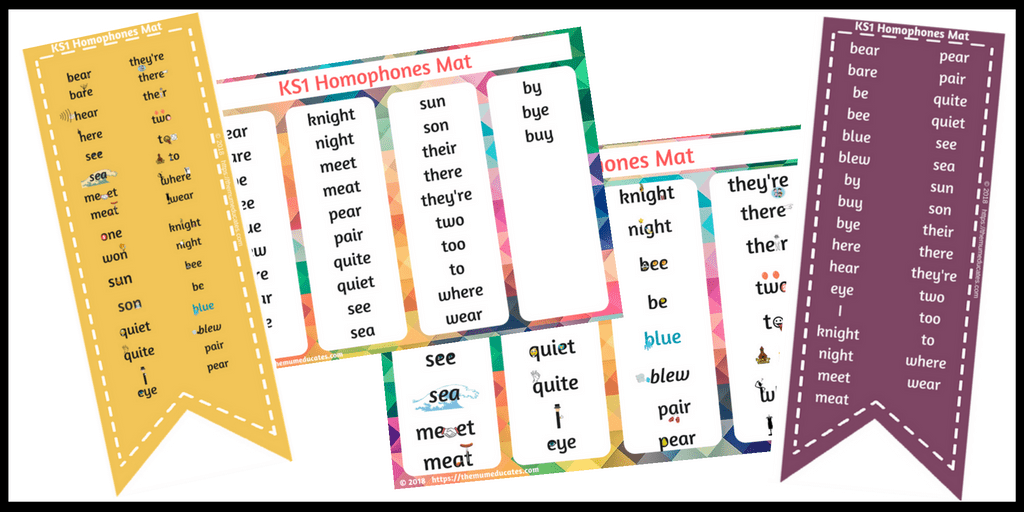 4 Homophones Worksheets:
The pack also includes associated worksheets which will help the children revise what they have learned through the flashcards. This combination of learning and revising will firmly cement these words into the minds of the students.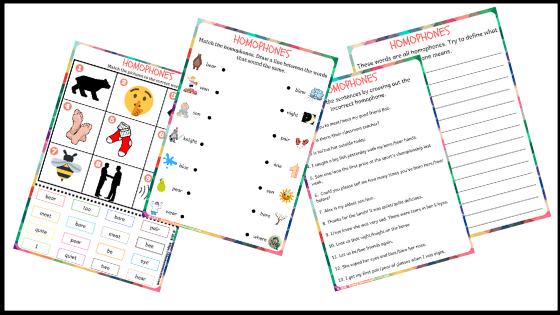 Download your free sample by clicking the image below: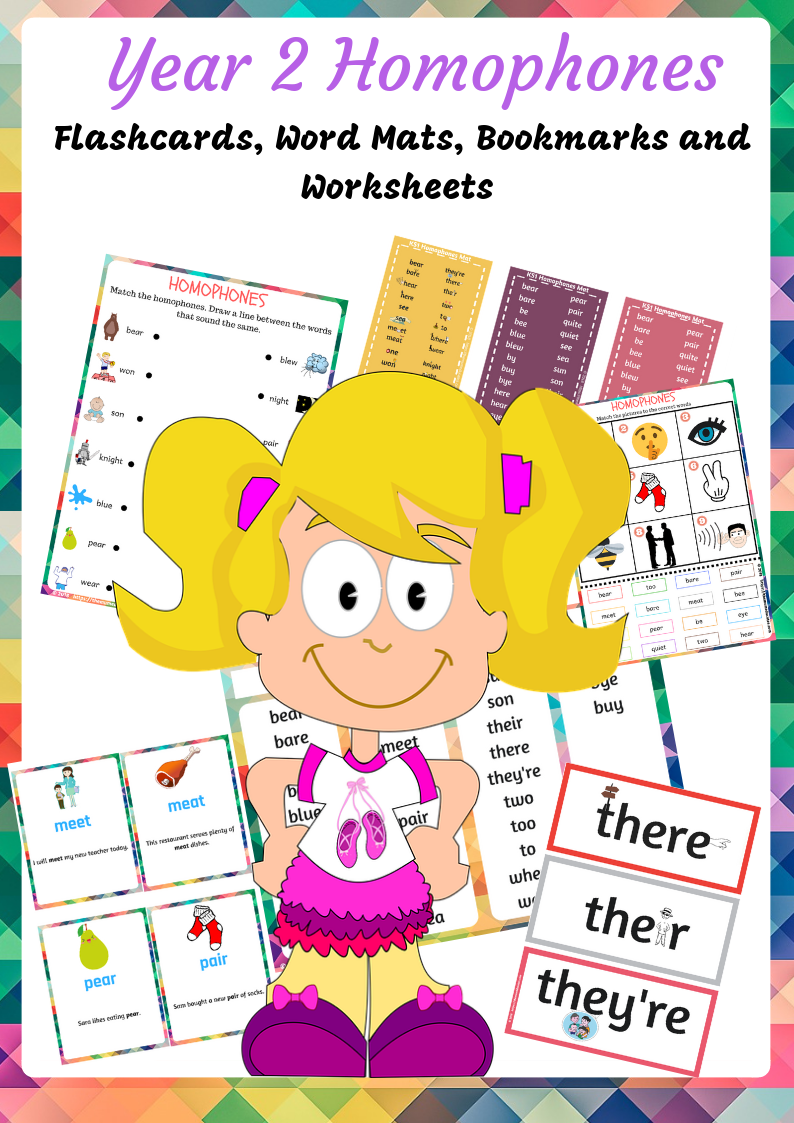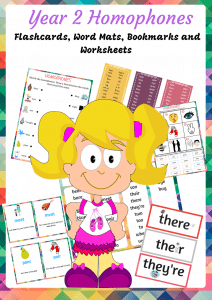 £1.99
Discount offer: Use code 20OFF to get 20% discount
Please Note: This is a digital file.