The Free Year 3 writing targets mats enable to track pupil's progress against the national curriculum, identify the gaps in their leaning and then teach them those things.  The focus of these targets is to ensure that every child master the full curriculum each year.
The child-friendly targets help children to read the targets themselves. Once the child achieves the target the teacher can highlight them. This way teacher can assess the gaps and also the strengths of the child and deepen their understanding of every area of the curriculum.
Related: Year 4 targets – Reading, Writing, Maths and Science 
Free Year 3 Writing Targets:
Download Free Year 3 writing targets by clicking the image below.
Why not get the Full Reading, Writing, Maths and Science Year 3 Targets. Get Them Here
Get full Year 3 Targets Bundle: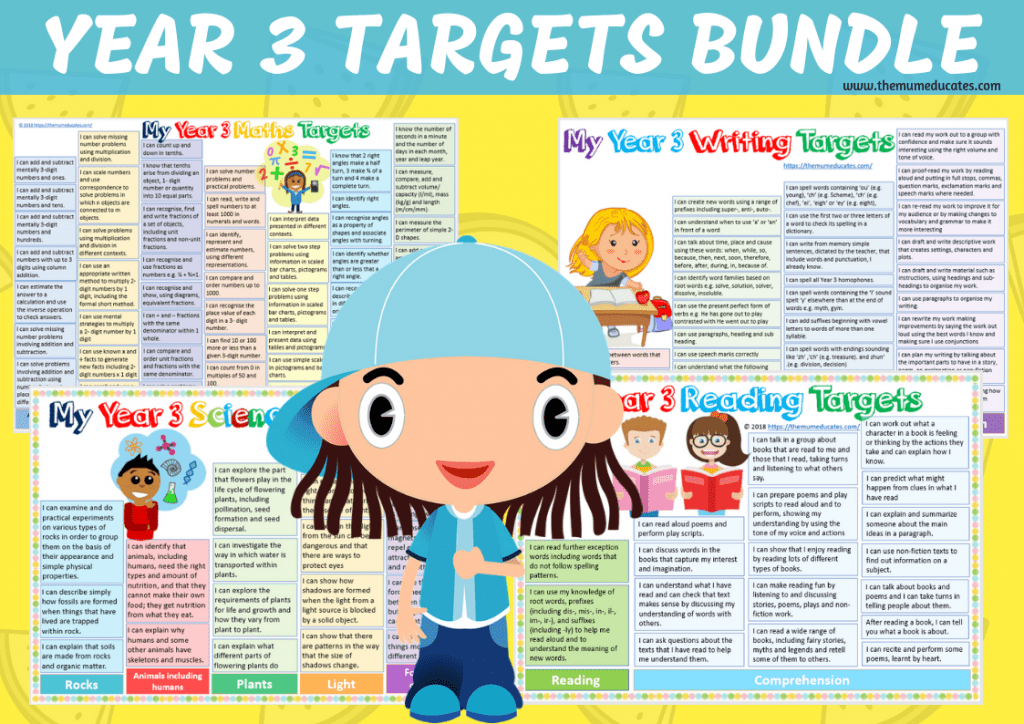 Also Check: Year 2 Reading, Writing, Maths, Science Targets