The targets mats outline the national expectations for children at the end of the academic year. All the statements are taken from the new 2014 National Curriculum. Our fantastic assessment Year 4 targets mats are perfect for you, your class and parents. The child-friendly mat outline the objectives from all learning areas of Year 4 – Reading, Writing, Maths and Science.
These targets show some of the things your child should be able to know by the end of Year 4. Teachers use these targets sheets regularly to assess and record child progress and where they need more help.
Scroll down for a free Writing Targets Sheet!
£2.49
*This is a digital file. A physical product will not be shipped.
Related: Year 3 Targets Bundle – Reading, Writing, Maths, Science/
What's included in the bundle?
Our fun and colourful target sheets bundle lay out all the targets written in 2014 national curriculum in easy to read and understandable language.
The bundle included:
Year 4 Reading Targets Sheet.
Year 4 Writing Targets Sheet.
Year 4 Science Targets Sheet.
Year 4 Maths Targets Sheet.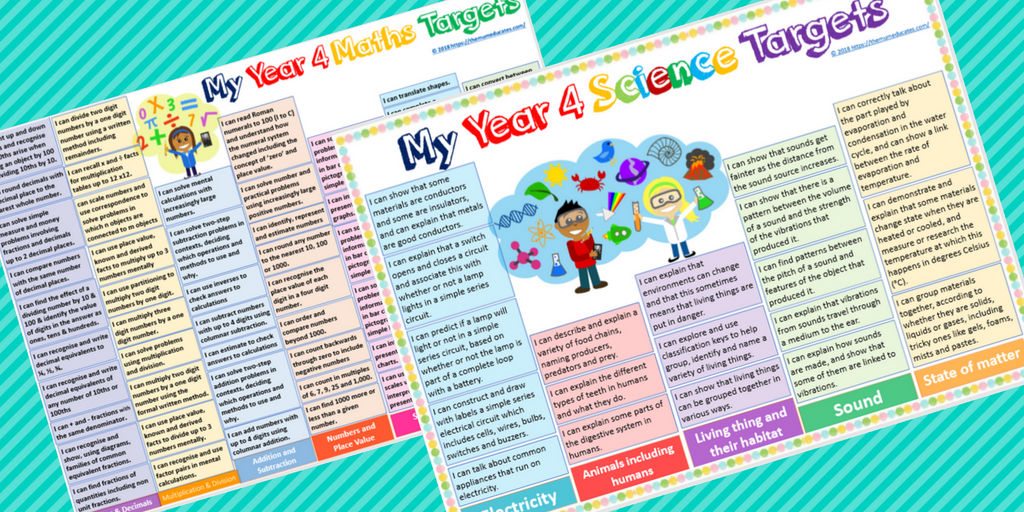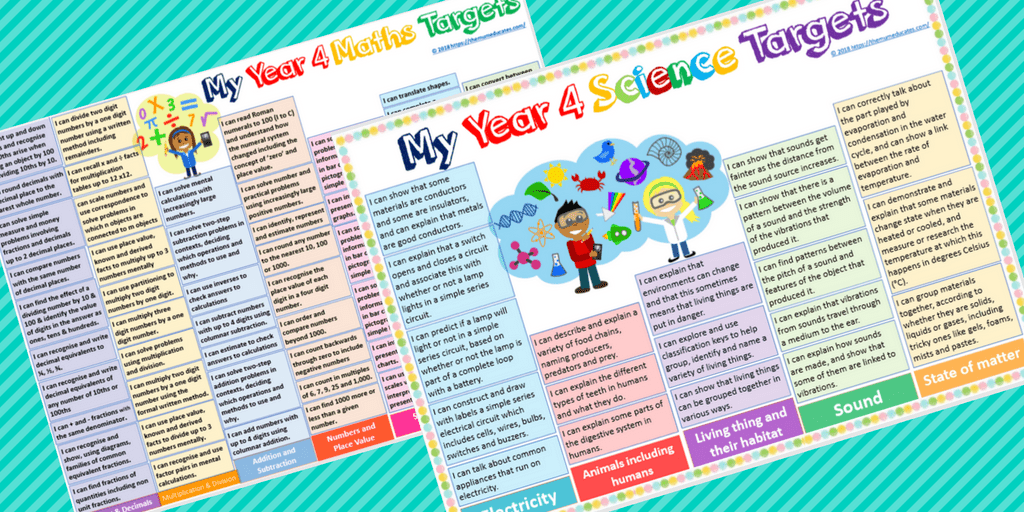 The teacher can stick these in children's books and can be used for assessment purpose.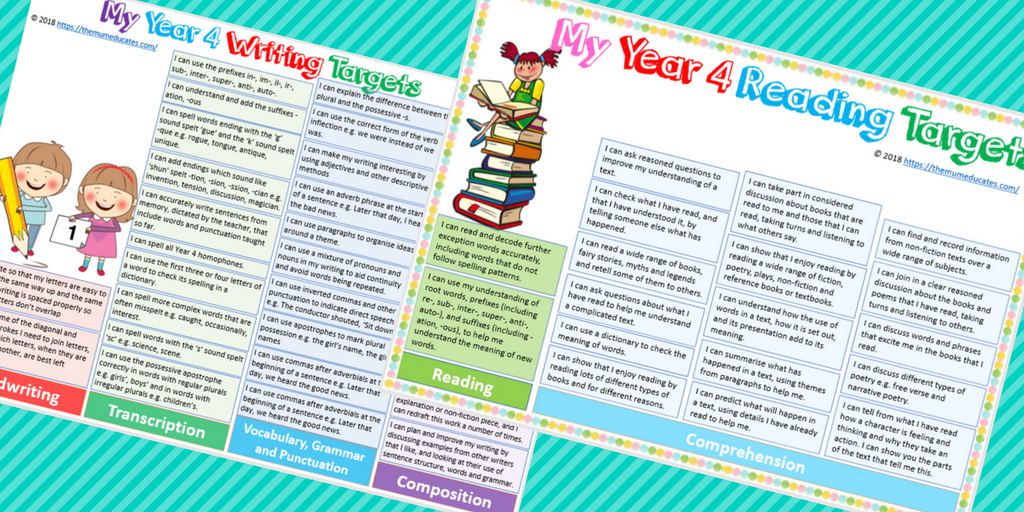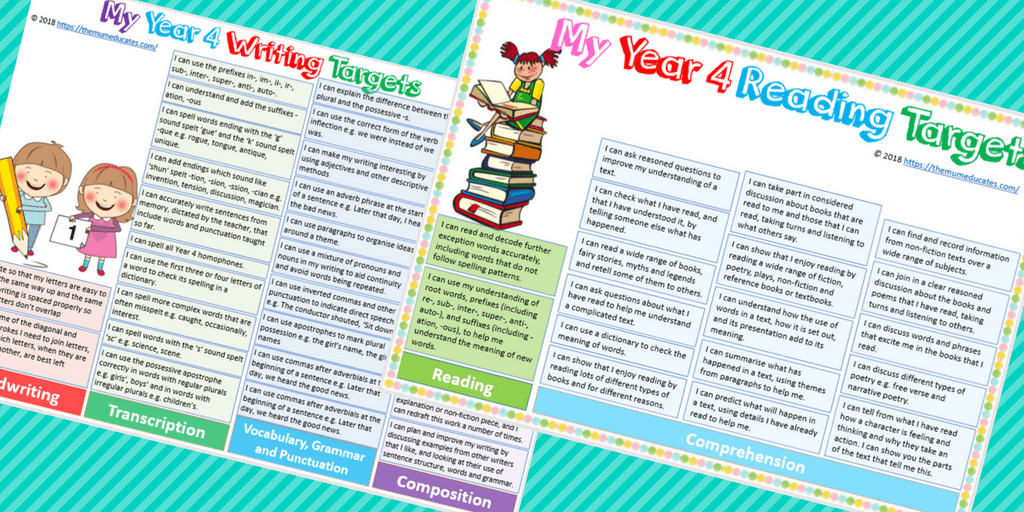 Also Check: Year 2 Targets Bundle – Reading, Writing, Maths, Science/
Download Free Year 4 Reading Targets Mat by clicking the image below: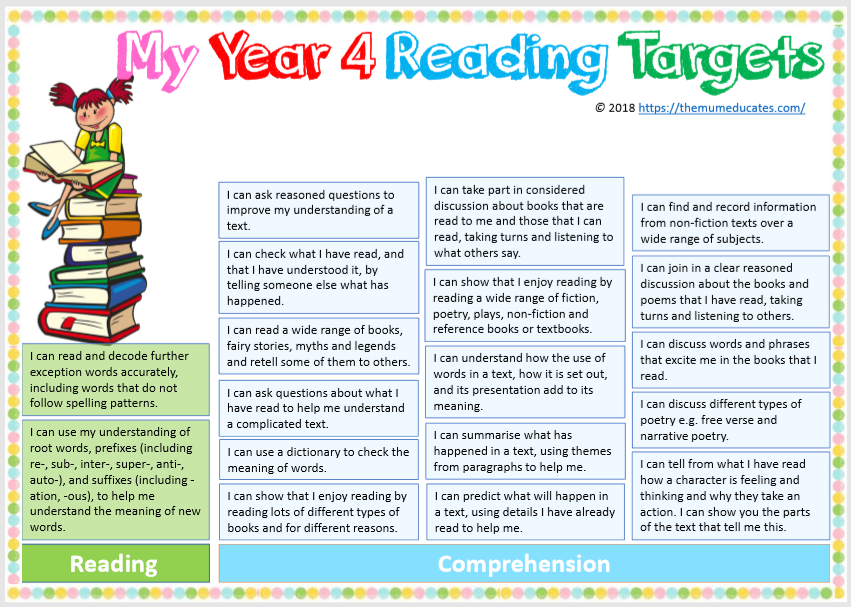 We love our users dearly, and your feedback is so helpful for us to hear. If you have a few minutes please leave your feedback in the comments below. Thanks