Make this Father's day special for your dad. Simple Print these free sheets, colour by word sheets and gift it to your dad. This amazing printable will not only help your children learn their words but also keep them entertained this Father's Day. Download Free printable Now!
Colouring not improves a child's fine motor skills but also encourages self-expression. It also helps improve pencil grip and early writing skills. Get children colouring now.
Father's Day Colour by word sheets:
This fun activity will help young children learn and memorise their high-frequency words. Children have to find the word and colour them according to their colour code.
Supplies needed:
Colouring sheet
Instructions:
Simply click on the image to save the PDF file and print it. Hand over the printable to your child with colour pencils and they are good to go.
Colour by Words No 1 Dad: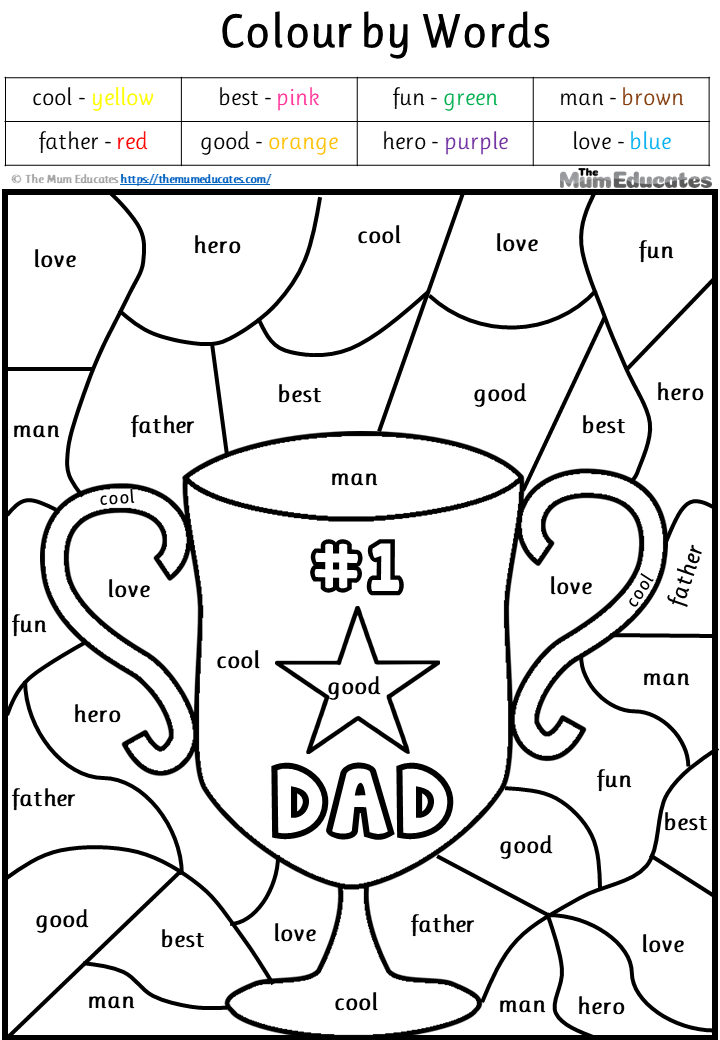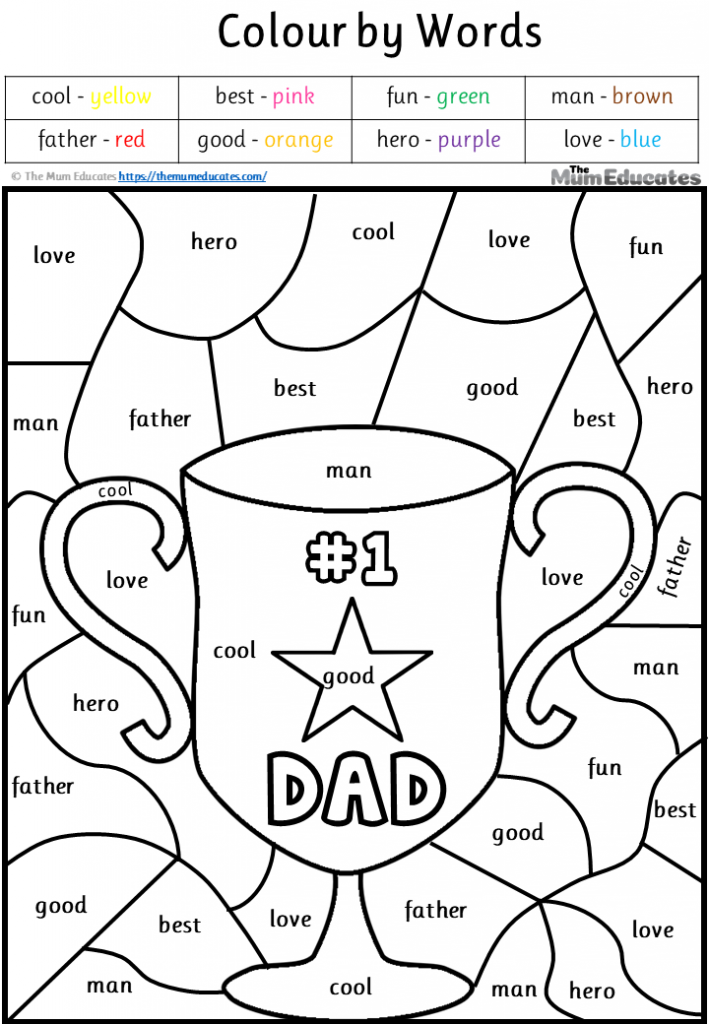 This amazing No#1 Dad sheet will help children learn these high-frequency words:
love
father
best
good
fun
hero
man
cool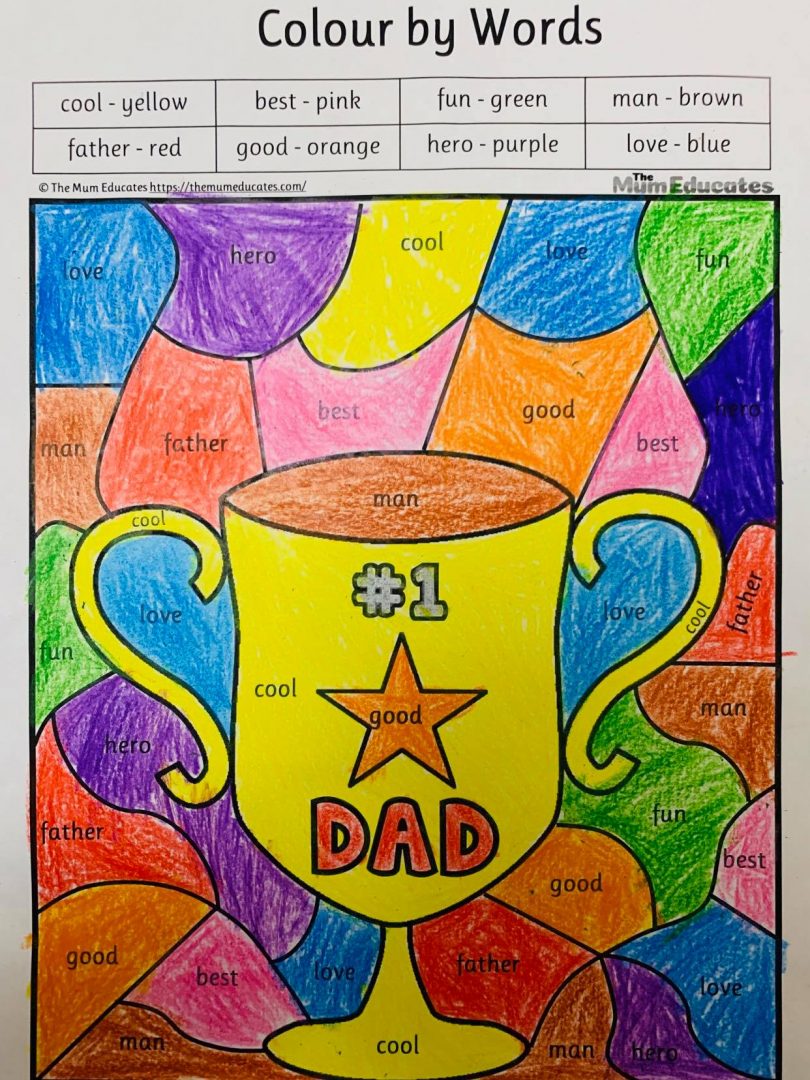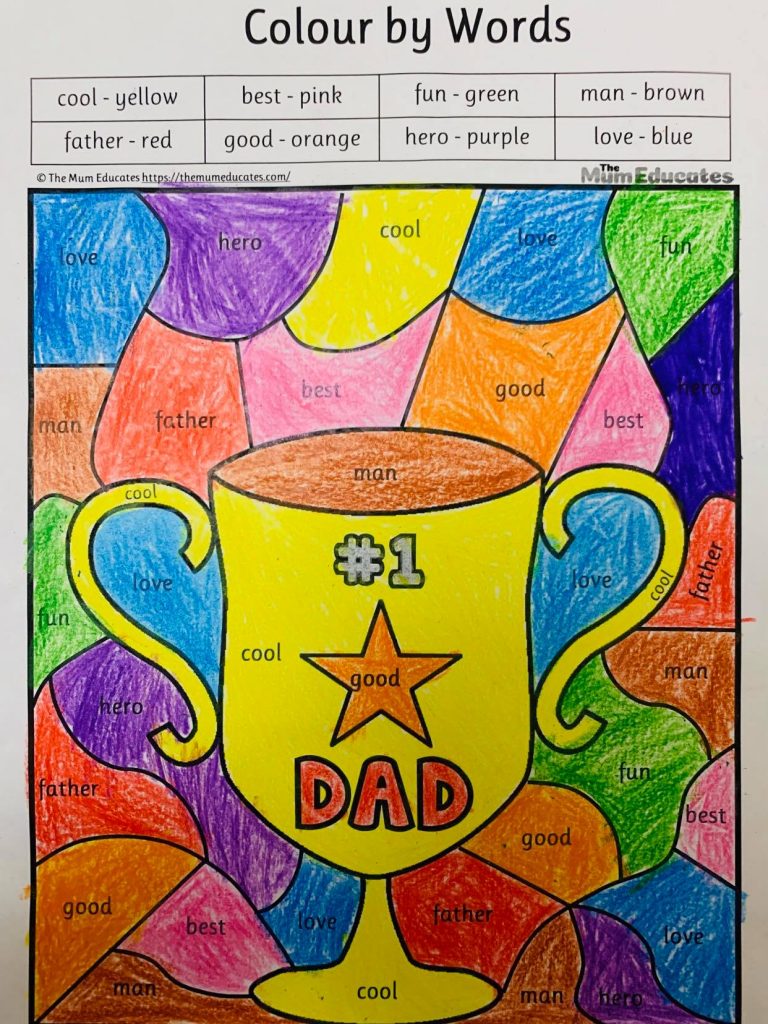 Colour by words DAD: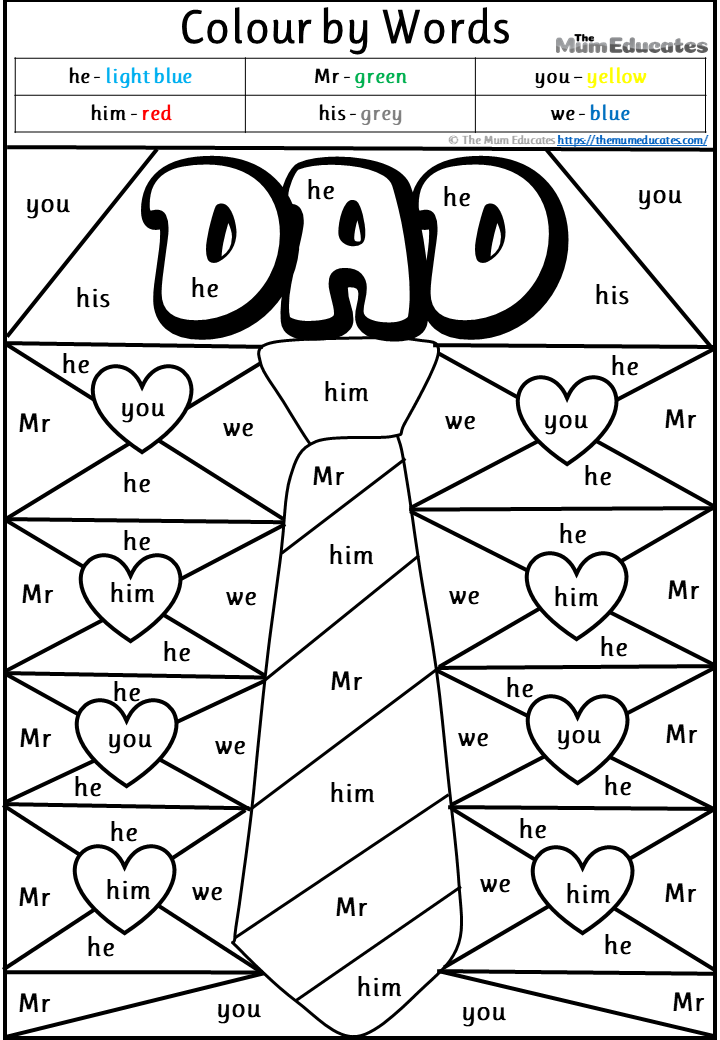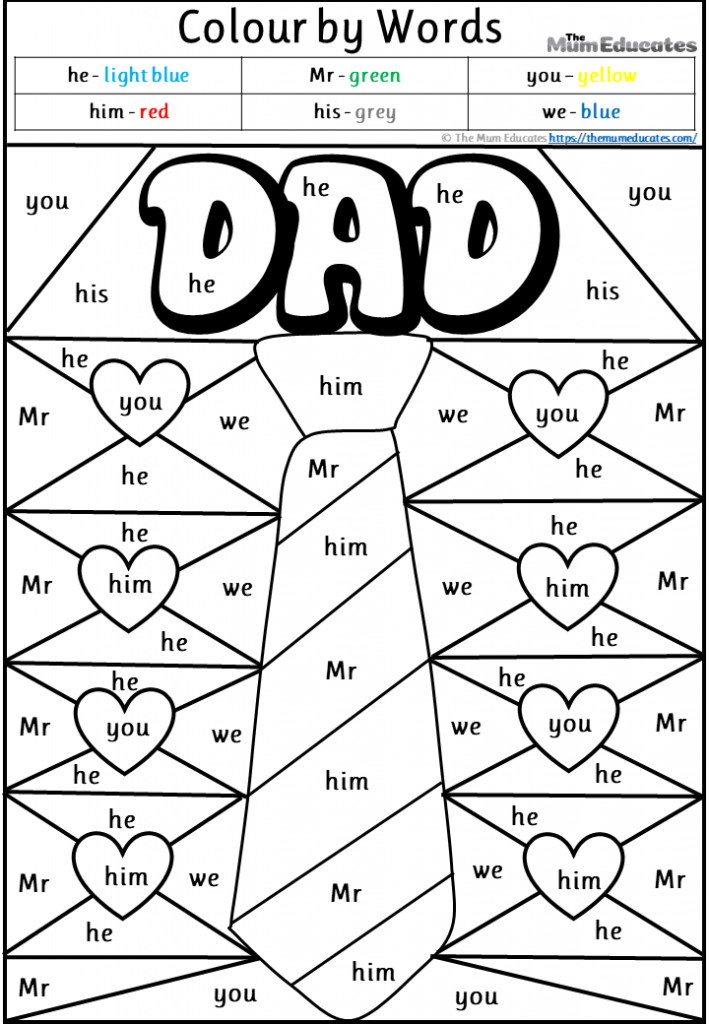 This lovely fun colouring sheet will help a child with word recognition while providing plenty of fun. The high-frequency words covered in this sheet are:
he
him
his
Mr
you
we
More Free Colouring Sheets:
Are you looking for more free colouring printable? Try our more amazing sheets now.
For more wonderful books and resources visit our store.


My Amazon picks:
The Mum Educates is a participant in the Amazon Services LLC Associates Program, an affiliate advertising program. As an Amazon Associate, I will earn some amount from your qualifying purchases.