Mastering handwriting skills plays important in a child's life as it helps them achieve handwriting speed, focus and concentration and also decreases the chances of any error. It also helps them gain better academic achievement. Our Alphabet Letters in Cursive Worksheets are brilliant to start and improve your child's cursive letter formation.
What is cursive handwriting?
Cursive handwriting is a writing style where you join the letter together using horizontal and diagonal strokes. According to the British national curriculum, children are expected to learn cursive writing from Year 2 to Year 6.
Related: Free Numbers Tracing Worksheets | 1-10
How to teach children to write lowercase and uppercase in the cursive font?
Our lovely Alphabet Letters in Cursive Worksheets are perfect to teach children cursive writing. It also provides them with plenty of practice. The worksheets can be used in a classroom setting or individually at home. The sheets will make it easier for the students to learn cursive writing. Children can trace and write the letters from A to Z along with beautiful illustrations. After finishing work, kids can then colour in the pictures.
FREE Alphabet Letters in Cursive Worksheets
To download worksheets, click on the image and download the PDF file.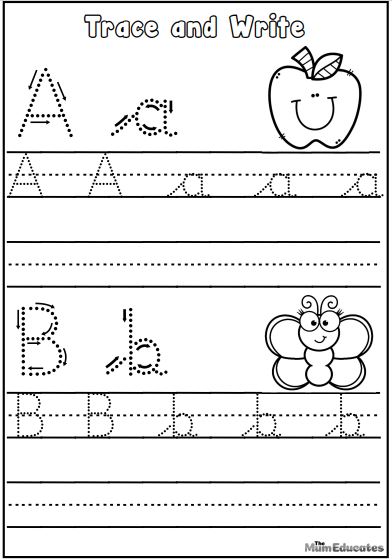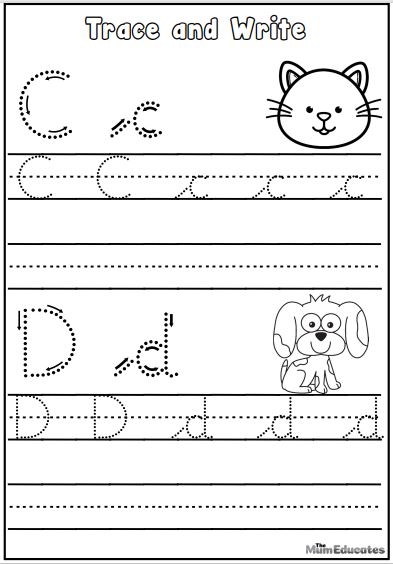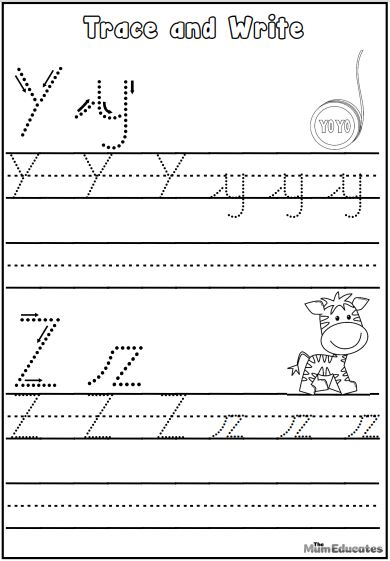 Why are children taught alphabet joined-up writing?
In this digital age, people are shifting more and more to typing than writing. But handwriting still plays a very important role especially as most of the examinations still is handwritten.  According to the British national curriculum, children should start making diagonal strokes by the end of Year 2 so that they can move towards joined-up handwriting. It is a vital skill that children need to learn so that they can produce legible handwriting.
If done correctly, cursive writing holds plenty of benefits. Research has shown that children who learn cursive writing perform better in their reading and writing skills. Handwriting also improves memory. When a child writes something by hand it makes unique pathways in their brain that help them to remember the content for a longer period of time than those who type it.
Related Worksheets:
Why not share your child's work with us? Send us on our Facebook page.
For more amazing free resources, like and share our Facebook page and also follow us on Pinterest.
Thanks to prettygraffik , scrapping doodle, rainbow sprinkle studio and teaching happy hearts for their amazing clipart.