Summer holiday for children normally means being able to sit back and relax while not doing any school work. But just school are off, for now, doesn't mean that you have to abandon your studies routine. Our fun KS1 Summer homework book will keep your child's Maths and English skills sharp.
According to the research by Oxford Learning, children lose about two to three months of math and 2 months of reading skills in summer.  Avoid the summer slide and keep your learning intact with our summer book. Spend just 10 mins a day and keep children motivated and confident.  Our amazing book is filled with hands-on, engaging and FUN activities that get kids excited about learning!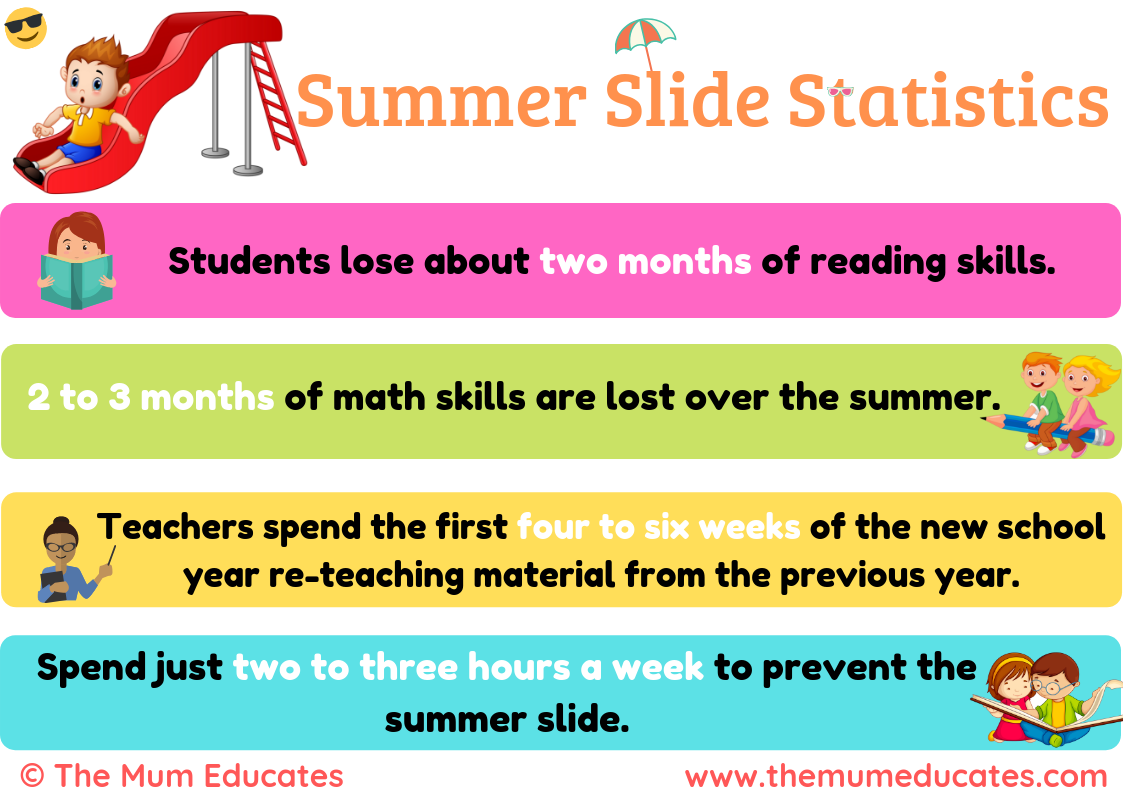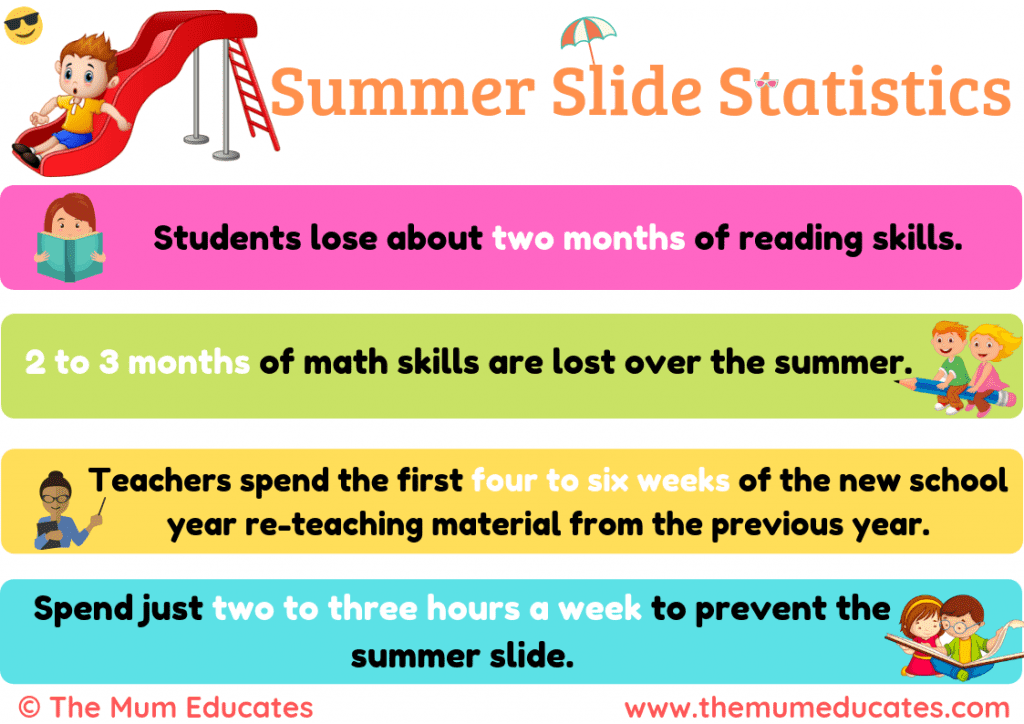 Scroll down for a free sample workbook!
Please Note: This is a digital file. A physical product will not be shipped.
£3.99
Related: Summer Reading Bingo + Free Printable
How will the book help your child?
Keep your child's Math and English skills sharp! Our summer revision book is a wonderful way to give a head start to your child on the new academic year while keeping them entertained. The book will also recap the skills they learnt from the previous year. Keep your children on top of their studies, and let us help you revise in a fun and engaging way in the holidays.
Related: Year 1 Targets Bundle – Reading, Writing, Maths, Science/
Our aim is to get the children prepared for the new school year. The book covers addition, subtraction, mental math, comprehension and SPAG in fun ways like colouring, dot to dot, find a way and much more …
What does our Summer Homework book offer?
Our summer revision book is great fun, and our aim is for children to return to school feeling motivated, inspired and confident about what's expected of them.
The book has over 50 pages with more than 45 different activities and games.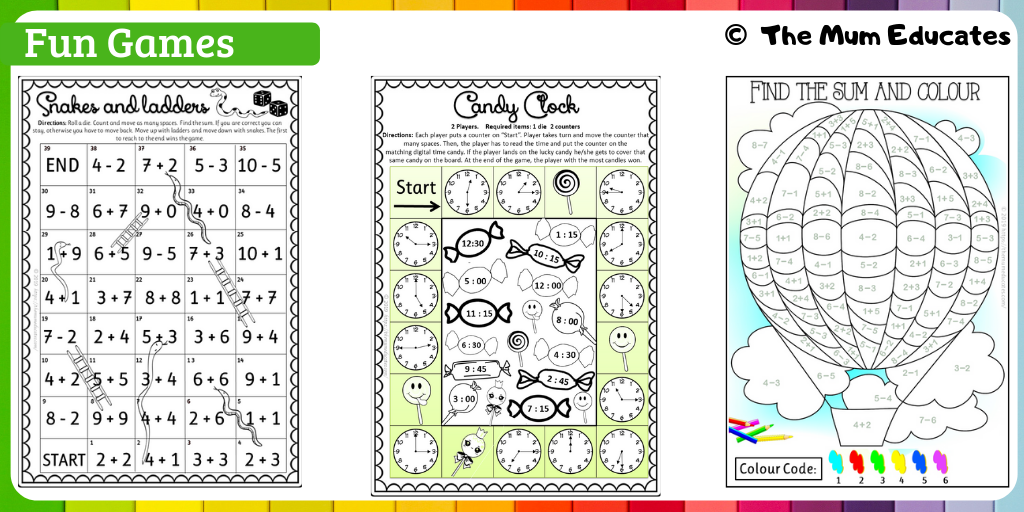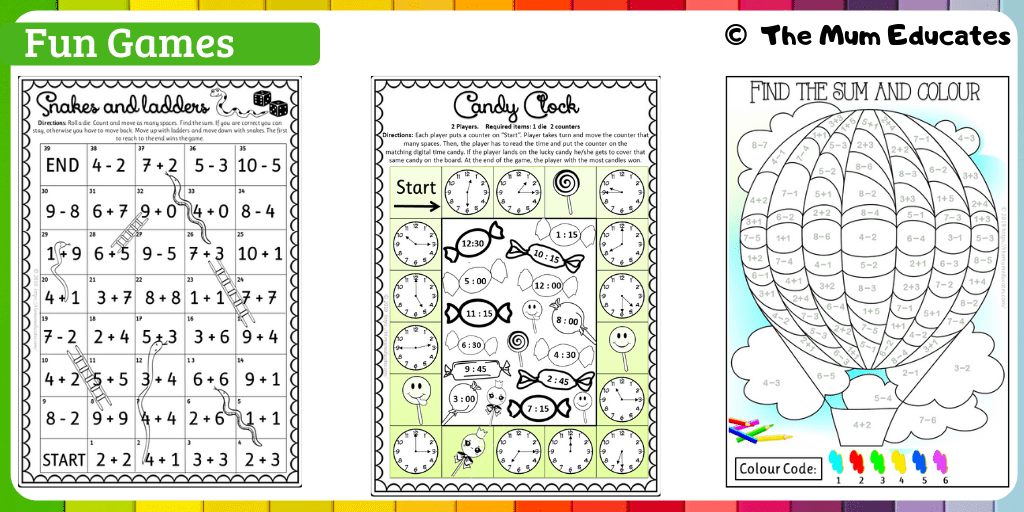 The activities include:
All about me
Nouns
Verb
Adjective
Adverb
Find summer items
Place value
Graphs
Money
Rhyming words
Sounds
Phonics
Alphabetical order
Break the code
Singular and plural
Unscramble the words
Word Search
Comparing Numbers
Time
Path Search
Colour the Nouns
Summer pattern
Punctuation
Reading Practice
Comprehension
Multiplication
Division
Fraction
Missing numbers
Four in a row
Summer Story
Grammar fun
Even and Odd numbers
Roll and Colour
Match the pictures
Add and Colour
Find the sum and colour
Halving
Snakes and ladders
Ordinal numbers
and much more!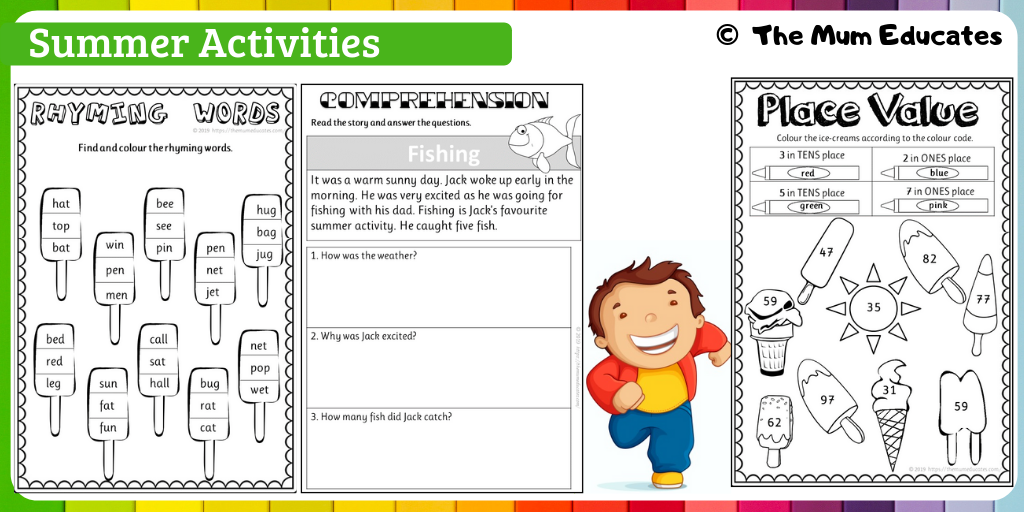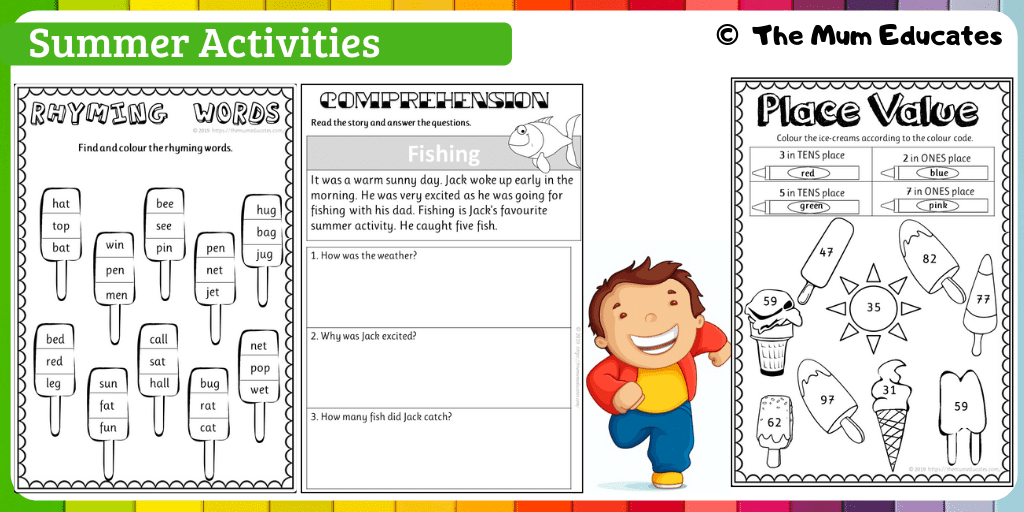 Download two pages Free sample by clicking on the image below: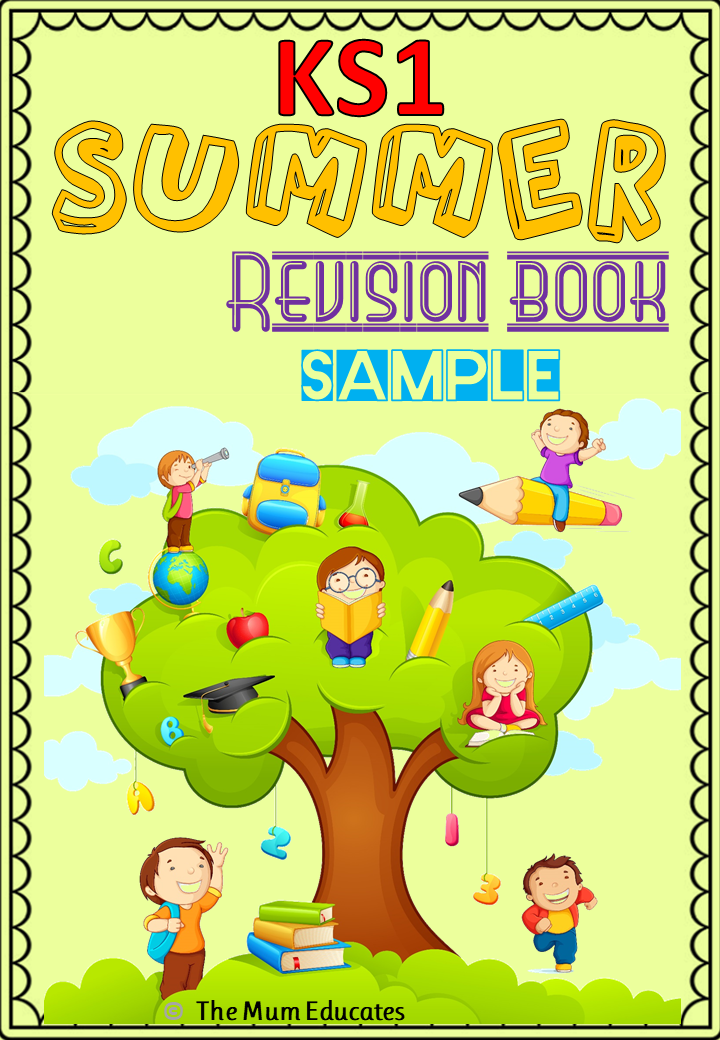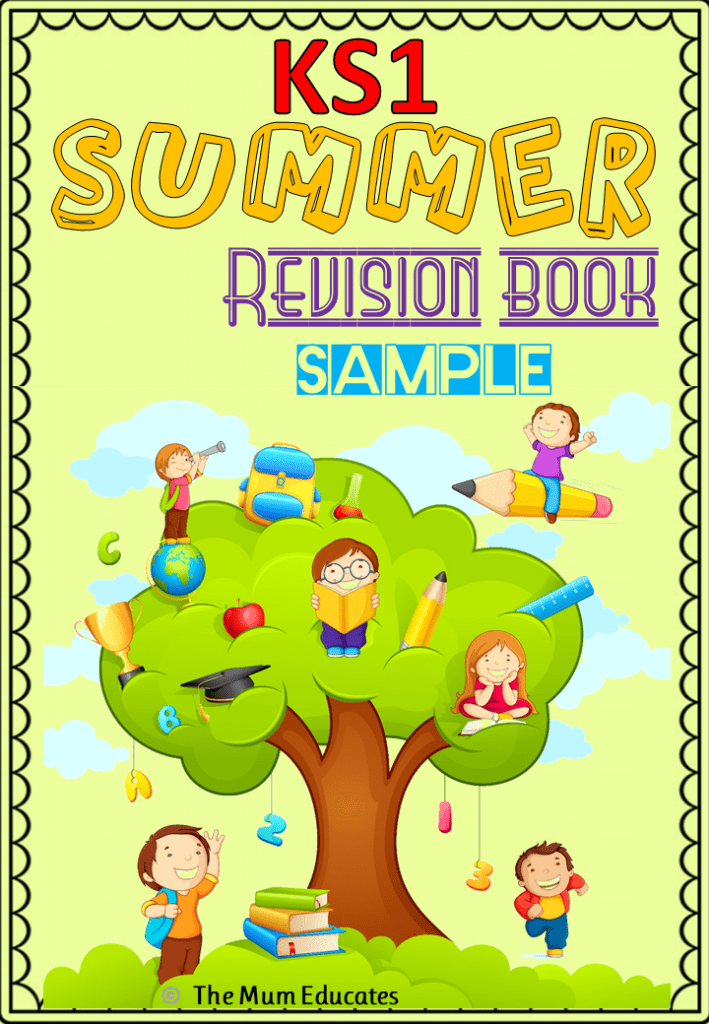 For more wonderful books and resources visit our store.