Reading over the summer is immensely important. Have you heard about the summer slide? Read this research by Oxford that shows that kids will lose two months of reading skills during the summer holidays. We know that's a lot but the good news is that summer slide is preventable with our amazing Summer Reading Bingo.
Our Summer Reading Bingo will encourage students or your children to read every day. They will love finding different places to read and hopefully, grow to love books even more!
Related: 50 Fun Summer Activities for Kids 2019 + Free Planner
It's packed of fun activities to keep kids start reading. At the end of the summer holidays when children will bring the finished challenge sheet you can award them with our fun Summer Achievement Certificate.
Summer Reading Bingo
The goal for your child or student is to finish the full sheet. As a parent, you can make it more fun by giving your children a reward each time they finish one task. The rewards can be extra screen time, a candy or playtime with their sibling.
Related: 30 Day Summer Writing Challenge
Download your free printable by clicking the image below.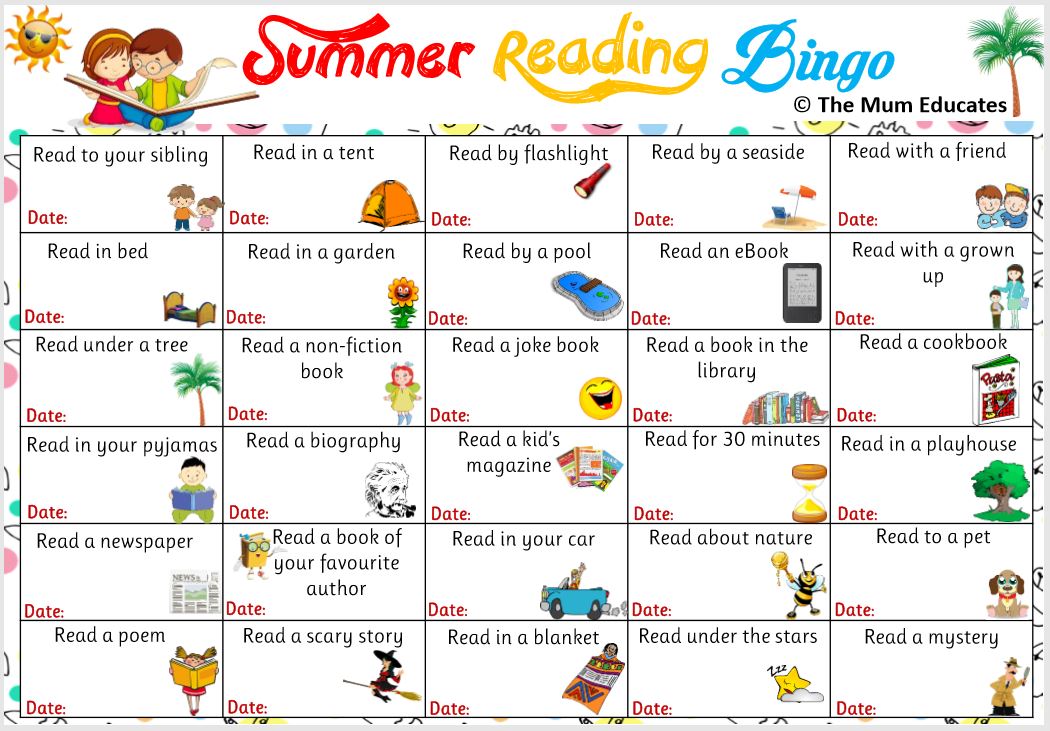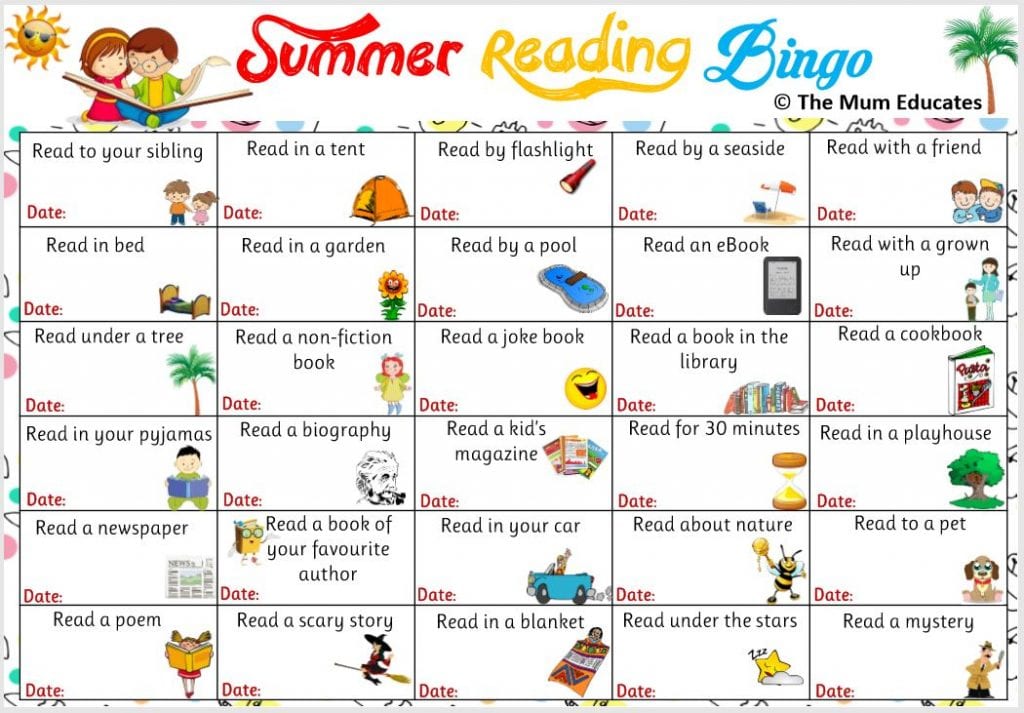 Download the American English Version here
The 30 days summer reading bingo includes:
Read to your sibling
Read in bed
Read under a tree
Read in your pyjamas
Read a newspaper
Read a poem
Read in a tent
Read in a garden
Read a non-fiction book
Read a biography
Read a book of your favourite author
Read a scary story
Read by flashlight
Read by a pool
Read a joke book
Read a kid's magazine
Read in your car
Read in a blanket
Read by a seaside
Read an eBook
Read a book in the library
Read for 30 minutes
Read about nature
Read under the stars
Read with a friend
Read with a grown up
Read a cookbook
Read in a playhouse
Read to a pet
Read a mystery
Certificate of achievement:
The certificate below is designed to reward students who has successfully completed the Summer Reading Bingo.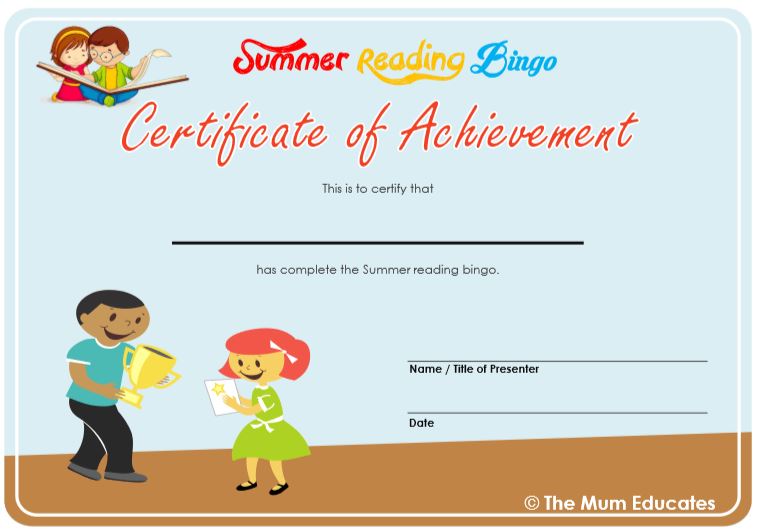 Related: Fun Summer Holidays Spelling Activities for KS1 Kids
What is your child's favourite reading place? Let us know in the comments section below.
Recommended books to read over the summer holidays:
For more wonderful books and resources visit our store.