Are you looking to teach your young children in a fun way? Worry not! we have made an amazing Reception workbook to help your kiddos. The worksheets included in the packet start from the basics and teach them all the skills they need to know during their reception class.
The worksheets can be used as morning work, homework, group tasks, or as a getting ready for school.
Scroll down for free sample worksheets.
Please Note: This is a digital file. A physical product will not be shipped.
£3.00
Also Read: 4-A-Day Maths Reception Book – Early Years
What is included in the Reception workbook?
Our fun Reception workbook covers math and English on all topics. The book will help your little one learn numbers, alphabets and everything they need to shine in their Reception class. It covers various topics like shapes, counting, forming numbers, pattern, addition, subtraction, forming letters, writing sounds, rhyming words and much more. All the activities are designed in a fun way. children will surely love to do all the activities.
The workbook has over 50 pages and more than 40 different fun activities that will surely keep your kids busy.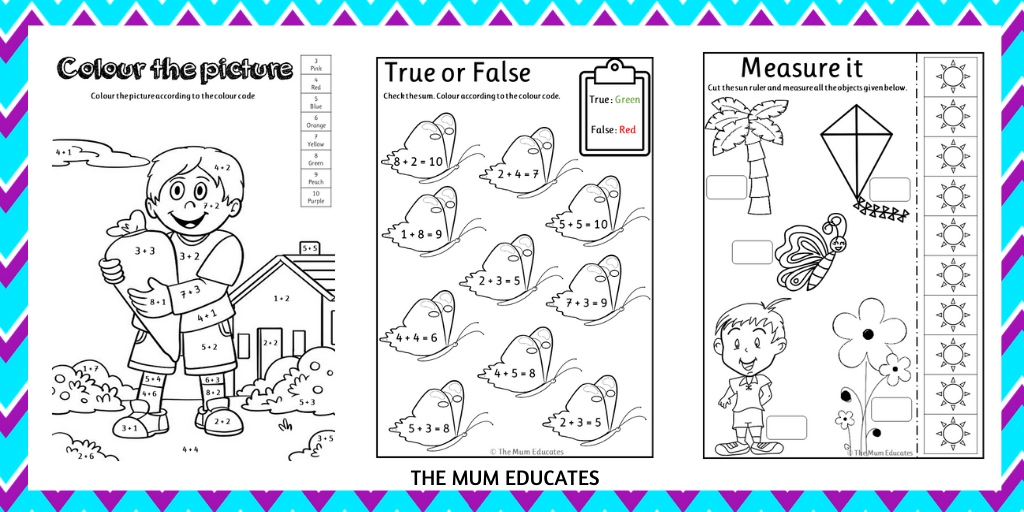 Activities included in the workbook:
There are more than 30 different activities included.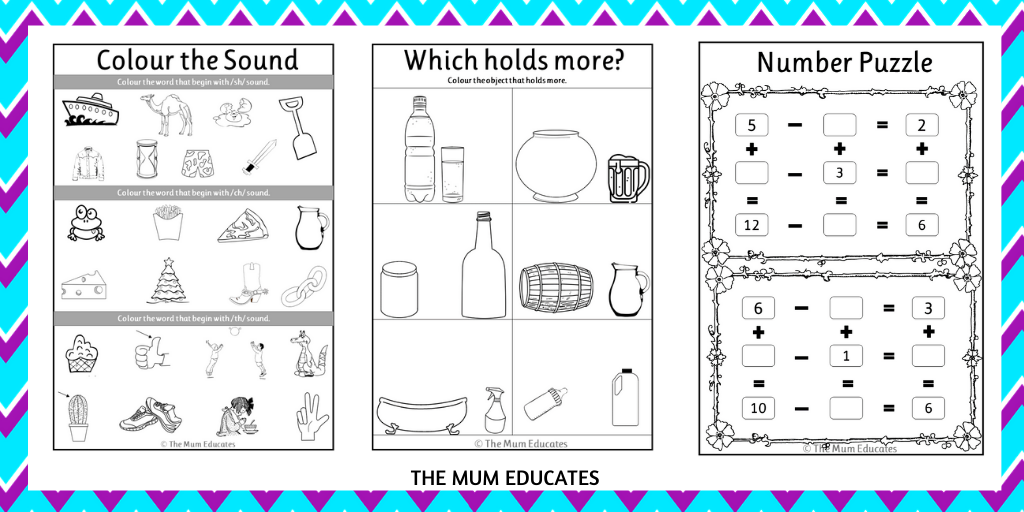 Tracing Numbers
Counting
Ordering
Addition
Subtraction
Match the sum
Add and Colour
Word Problems
Measurement
Capacity
Weighing
Pattern
Identify numbers using base 10
2D and 3D Shapes
Ture or false
Colouring the picture
Tracing Alphabets
Missing letters
Rhyming words
Word Search
Colour the sounds
Punctuation
and many more!
Download Sample Workbook:
Download three pages Free sample by clicking on the image below: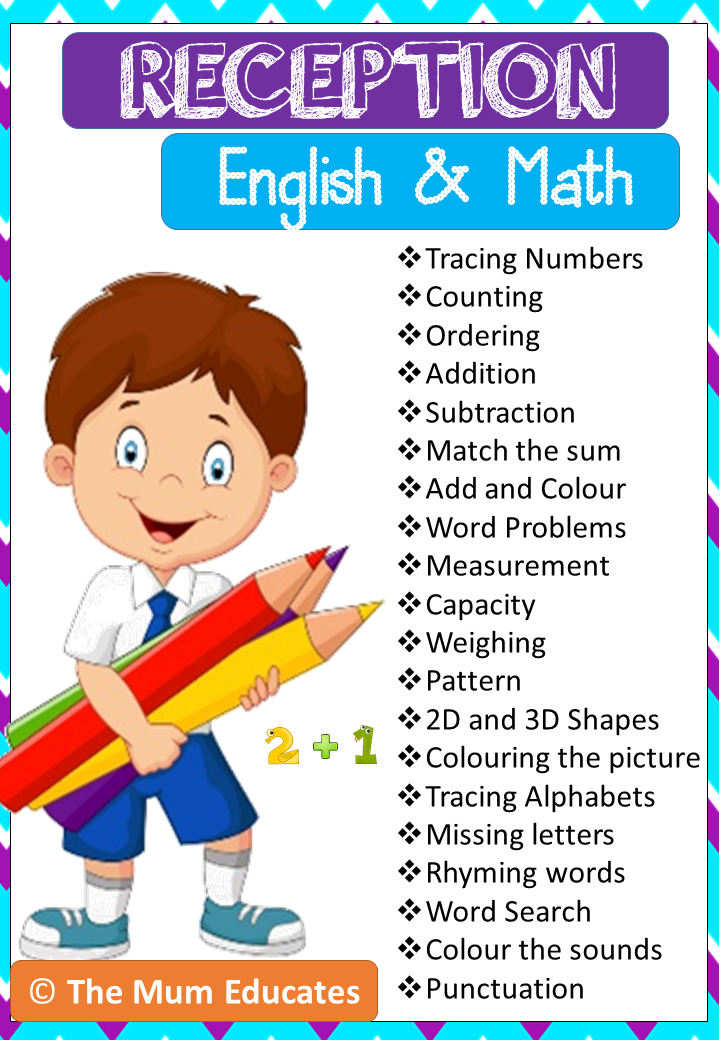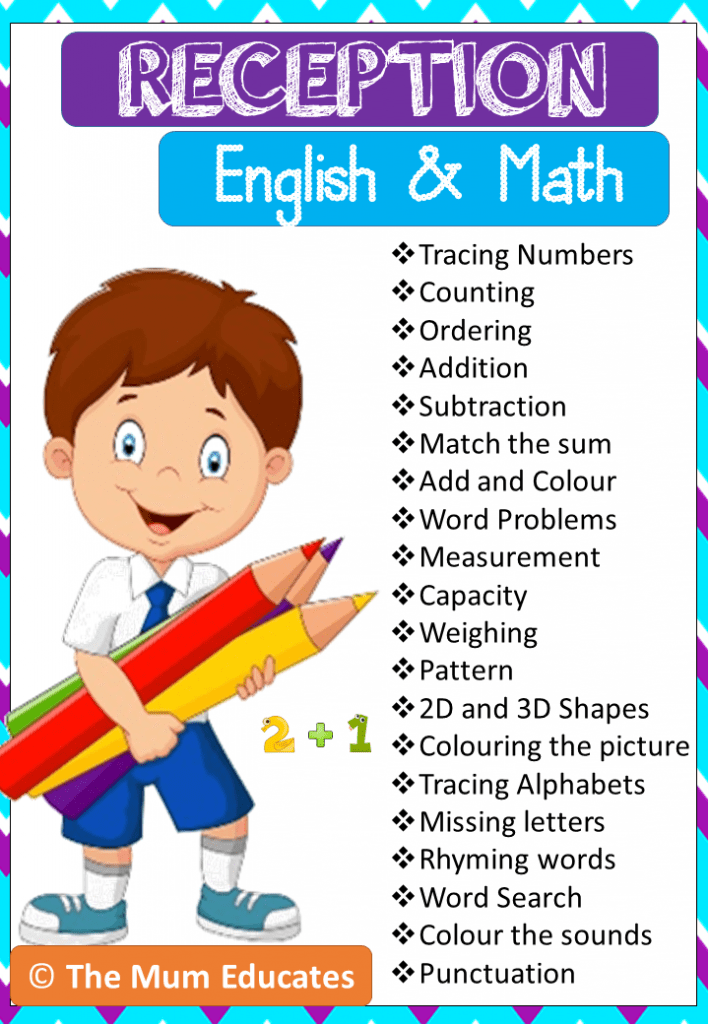 For more wonderful books and resources visit our store.