Is your child struggling with Year 1 Common Exception Words? Use our free and handy common exception words mat to support their writing and spelling activities. Just print the mat and put on their tables. 
We have also made wonderful flashcard and an activity to reinforce learning.
what are common exception words?
As soon as children start to read in school, they start to learn common exception words as well. Common exception words are the tricky words to read that means the usual spelling rules doesn't apply to them.
The exception words do come very frequently in English so they are taught from a very early age. As the child progresses in school they learn tougher words. It is always good to practice these words regularly at home as it helps children to improve their reading speed and spellings.
Common Exception Words Mat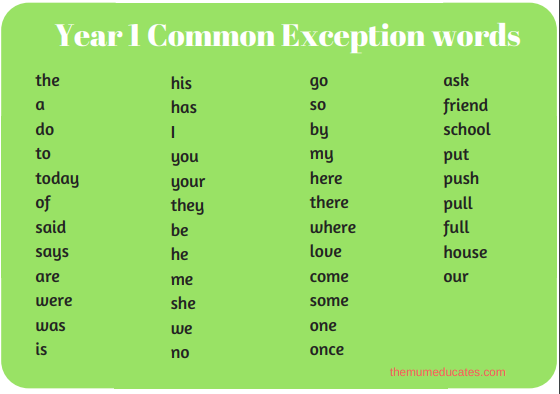 Common Exception Words FlashCards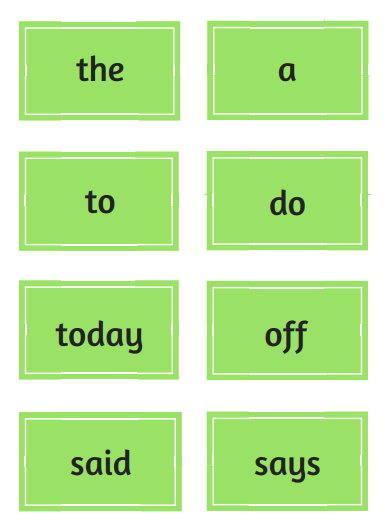 Download year 1 common exception flashcards
Make sentences for the given words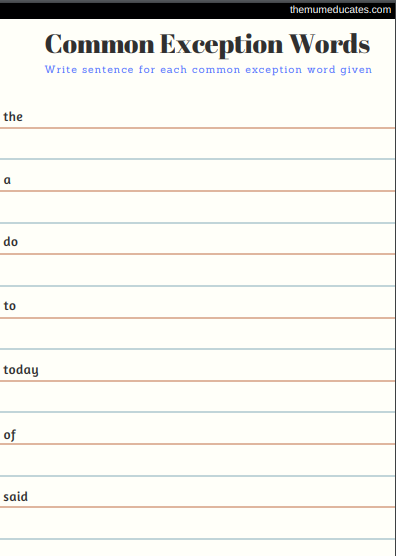 Download Full write sentences worksheet
That's it. I hope you like today's blog. if you have any questions please post in the comments section. Thanks