Are you looking for a perfect summer-themed activity to sharpen children's maths and literacy skills while enhancing their fine motor skills? Our unique and free Summer Colour by Code worksheets will be perfect for children and they will keep asking for MORE! Combine learning with creativity with these superb worksheets. They will be great for display or children can take them home.
What is included in Free Summer-Themed Colour by Code worksheets:
Get children excited about learning with these fun-filled colour by code worksheets which your students will love to do over and over again. There are 6 different types of worksheets focusing on different skills. the colour by code activities includes colour by CVC words, Colour by number, colour by addition and much more.
Also check: Daily Reception Maths and English Book
Colour by CVC words:
Develop your child fine motor skills and phonics skills simultaneously with this summer-themed colour by CVC words worksheet. Students need to read the words and then colour them according to the colour code given at the top of the sheet. Download US version here.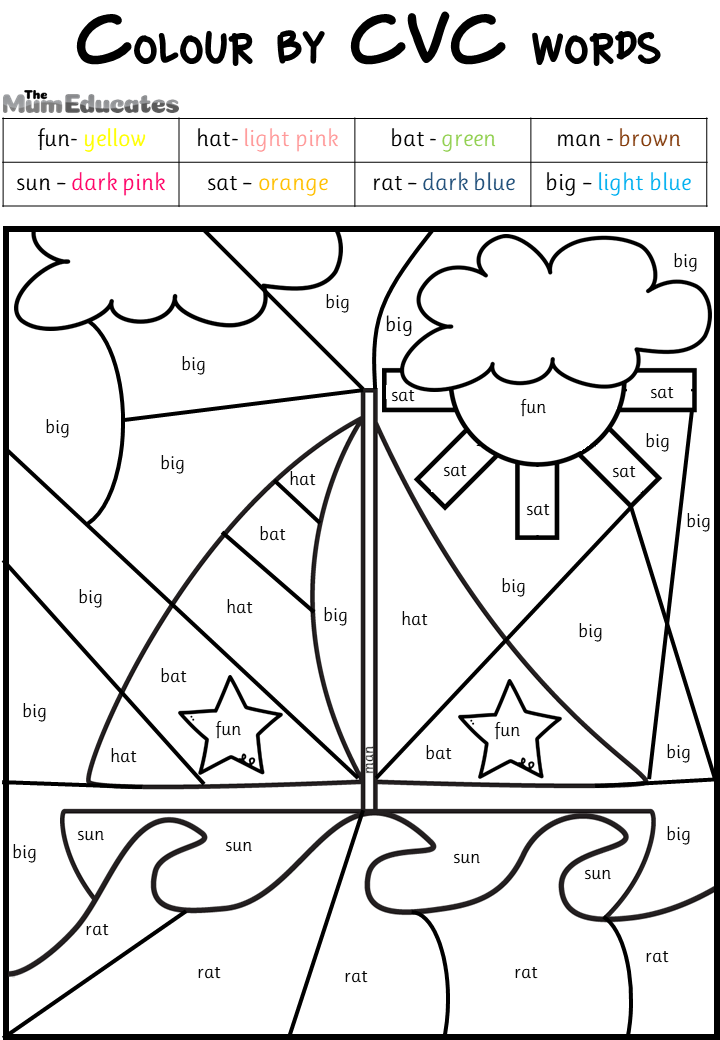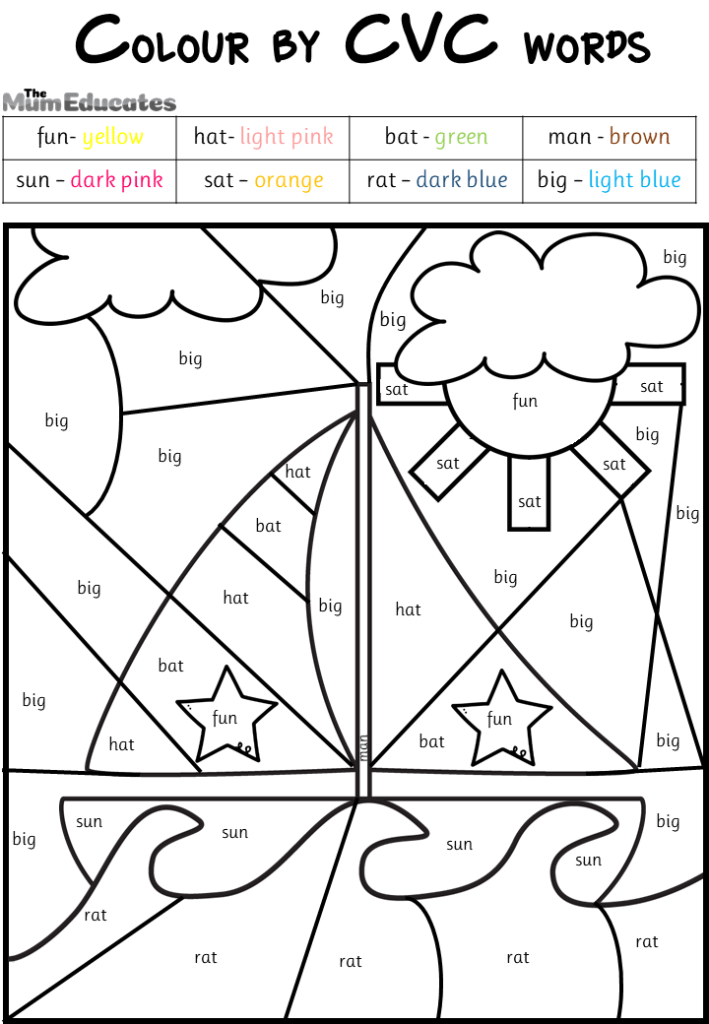 Colour by Numbers:
A fun activity to support kids' number recognition skills. Children will love to colour in this summer-themed worksheet as they find their numerals and match them with the colour code. This worksheet will also enhance help them with pencil control as colouring helps with fine motor skills. Download US version here.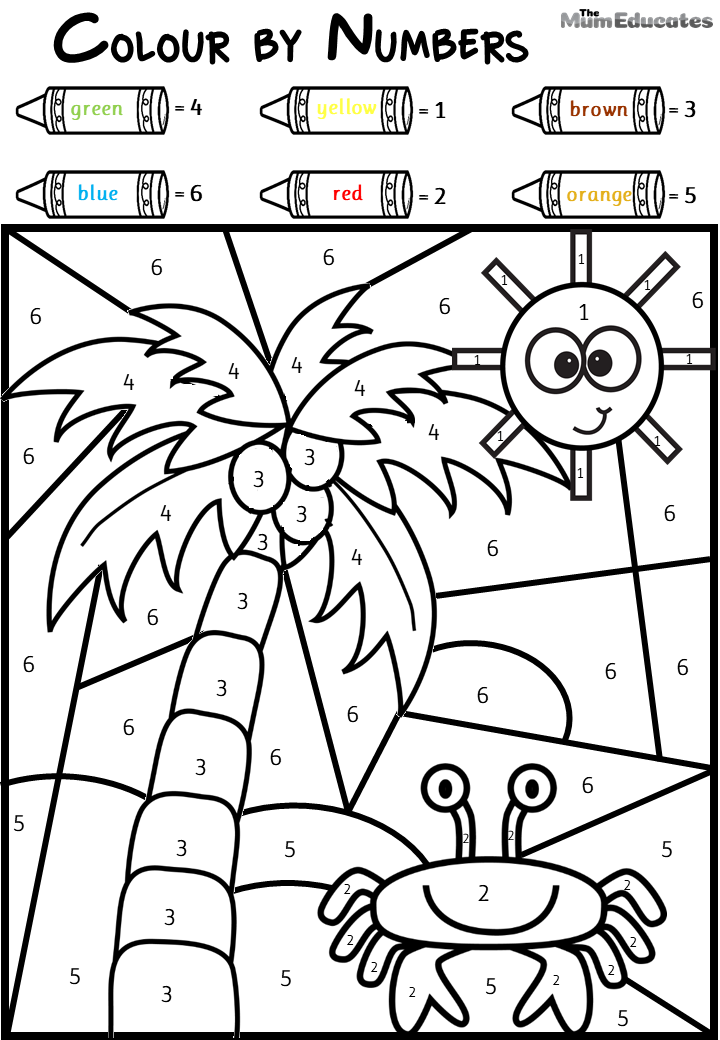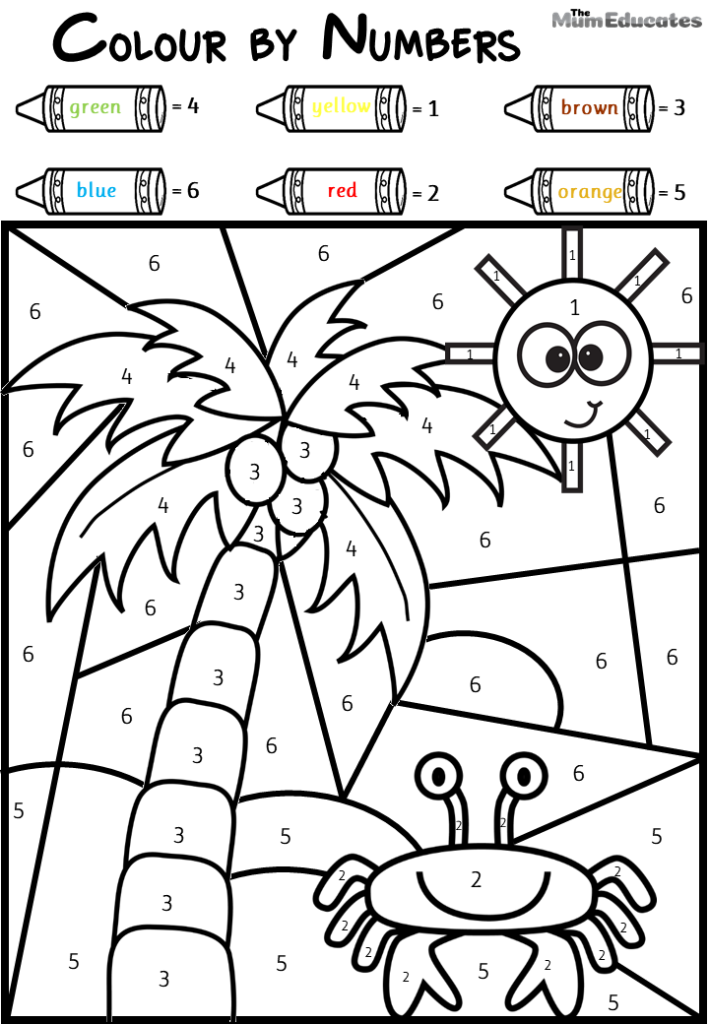 Colour by addition to 10:
Colour by addition is a great activity to let children practise their number bonds while assessing their addition and fine motor skills. The beautiful worksheet is simple yet attractive for tiny brains. Download US version here.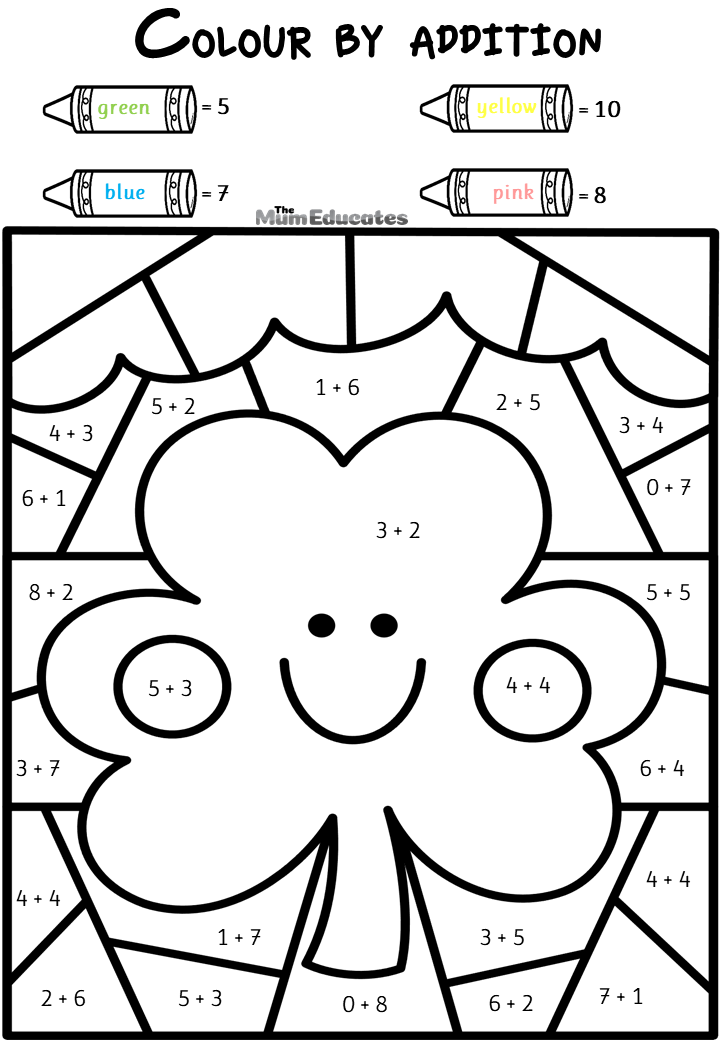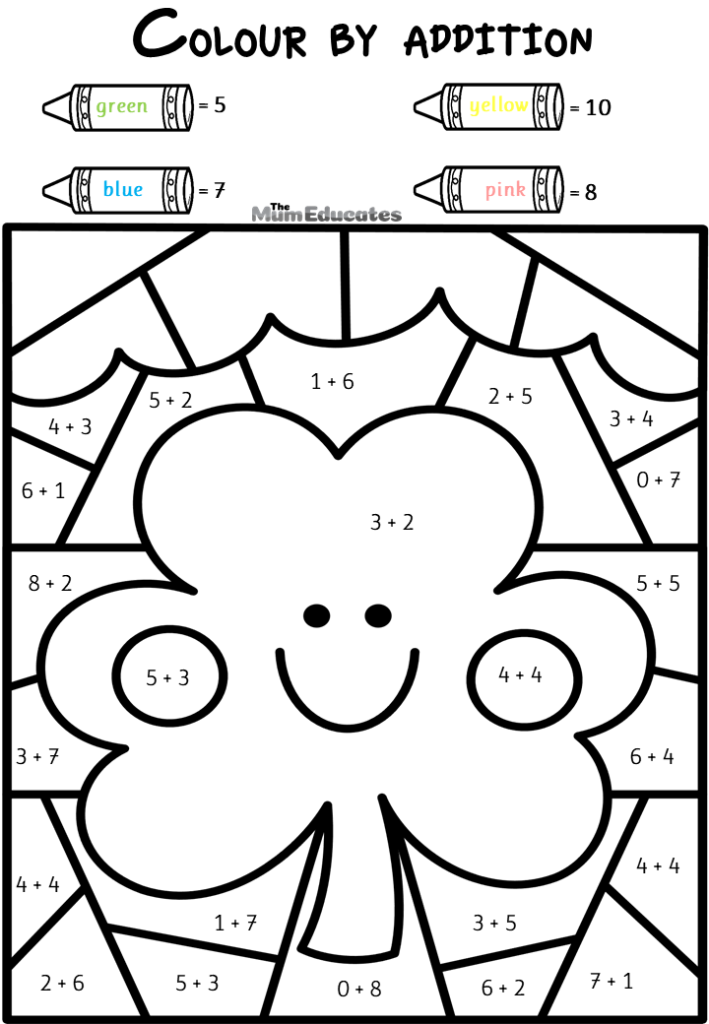 Colour by doubles:
children will definitely enjoy colouring in this lovely sheet while improving their skills. The worksheet can do used in a small group or as an individual. The kids have to answer the question and then colour using the colour key provided. Download US version here.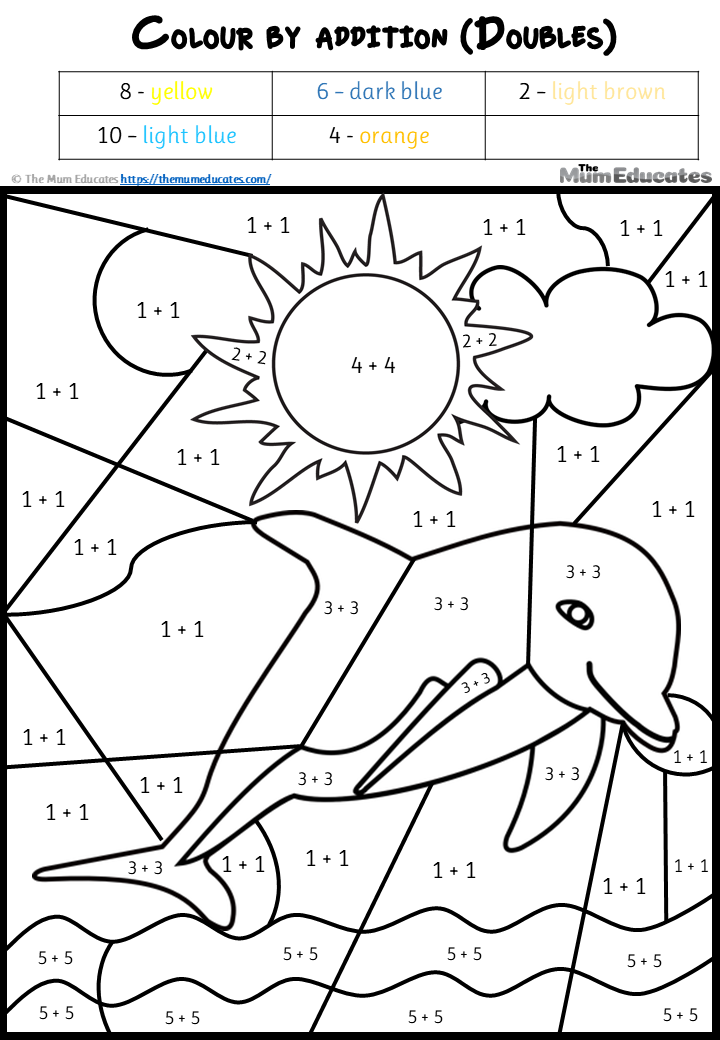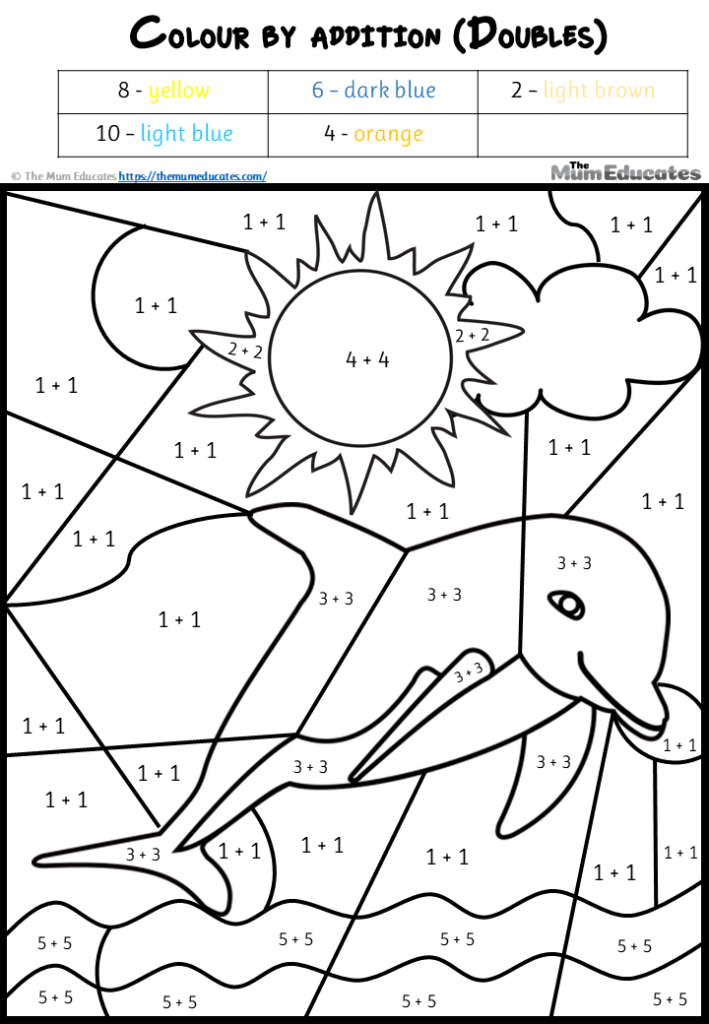 Colour by Words:
The children have to colour in the words using their phonics knowledge. The worksheet is focused on KS1 children who are looking to take their phonics screening check soon. The beautiful illustration will surely keep children engaged at all times. Download US version here.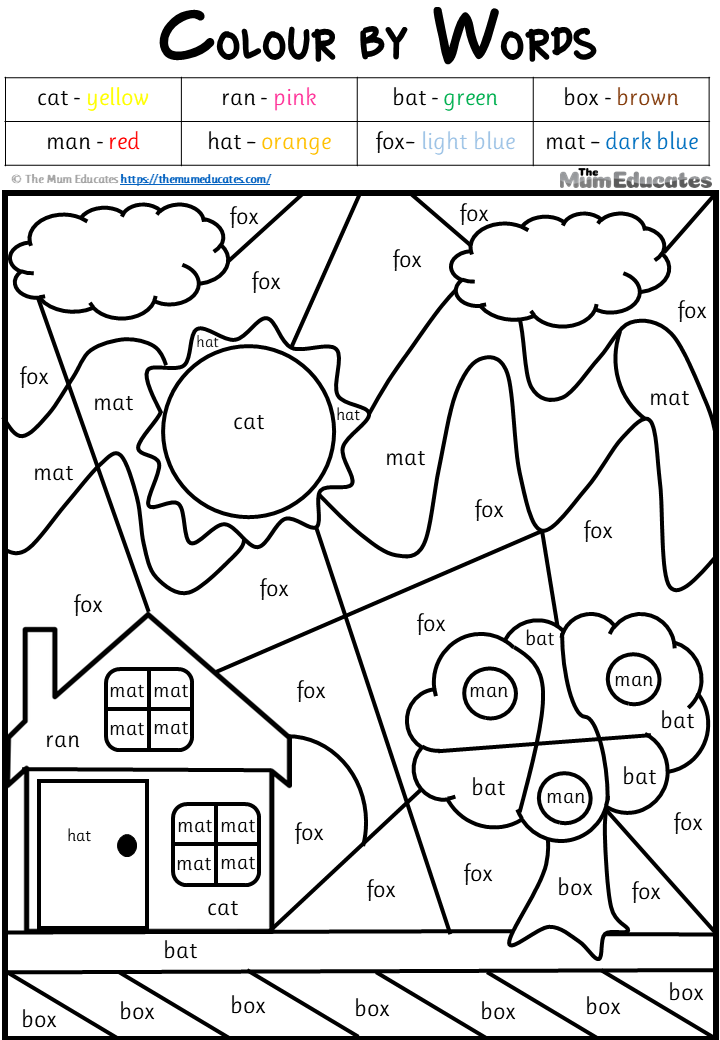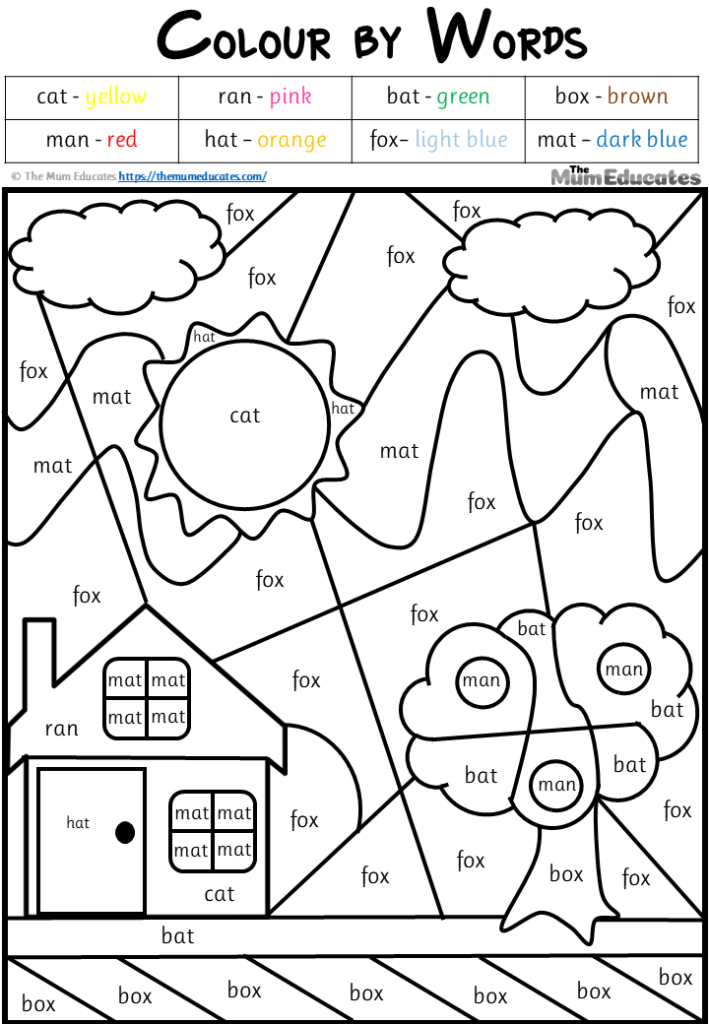 Similar Colouring Sheets:
If you have enjoyed this colouring sheet, why not have a look at our other amazing colouring resources.