As the weather is turning horrible and Beast from the East is crushing the UK, all the children are staying at homes, most of the parents are looking for toys for their children that can keep them busy and make them learn something. I have made a list of toys that I bought for my children as well and I find them highly educational and the best thing is they are cheap. Please note that All these toys are targeted to primary school children.
Top 6 educational toys that will help your child in their studies: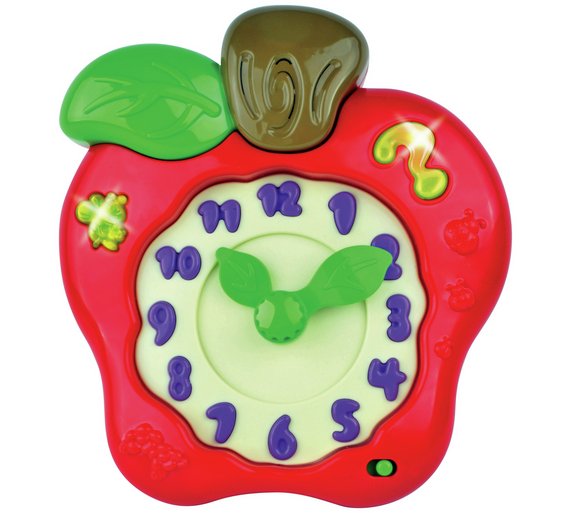 1. Chad Valley PlaySmart Learn to Tell the Time Apple Clock
Ok, so the first one that comes on my list is chad valley time teaching clock. The clock is well made with a beautiful red apple shape. The clock features a bee button, a quiz button and the moving minute hand and hour hand. The bee button tells you the time that is on the clock with this functionality my son learned o clock and half-past in no time. My son repeat the time as he hears the clock telling him time. The toy is brilliant at stimulating your child's brain and practicing numbers. The quiz button is just superb as it tests children knowledge. As the child presses the quiz button it asks children to tell the specific number. I turn the clock on quiz mode and give it to my daughter every night as she practices her time telling skills.
Learning goal: MATHS: Telling time
Targeted age: 4 years and over
Retail price: £10.99
OFFER Available: 2 for £15 on selected toys at Argos
Where to buy: ARGOS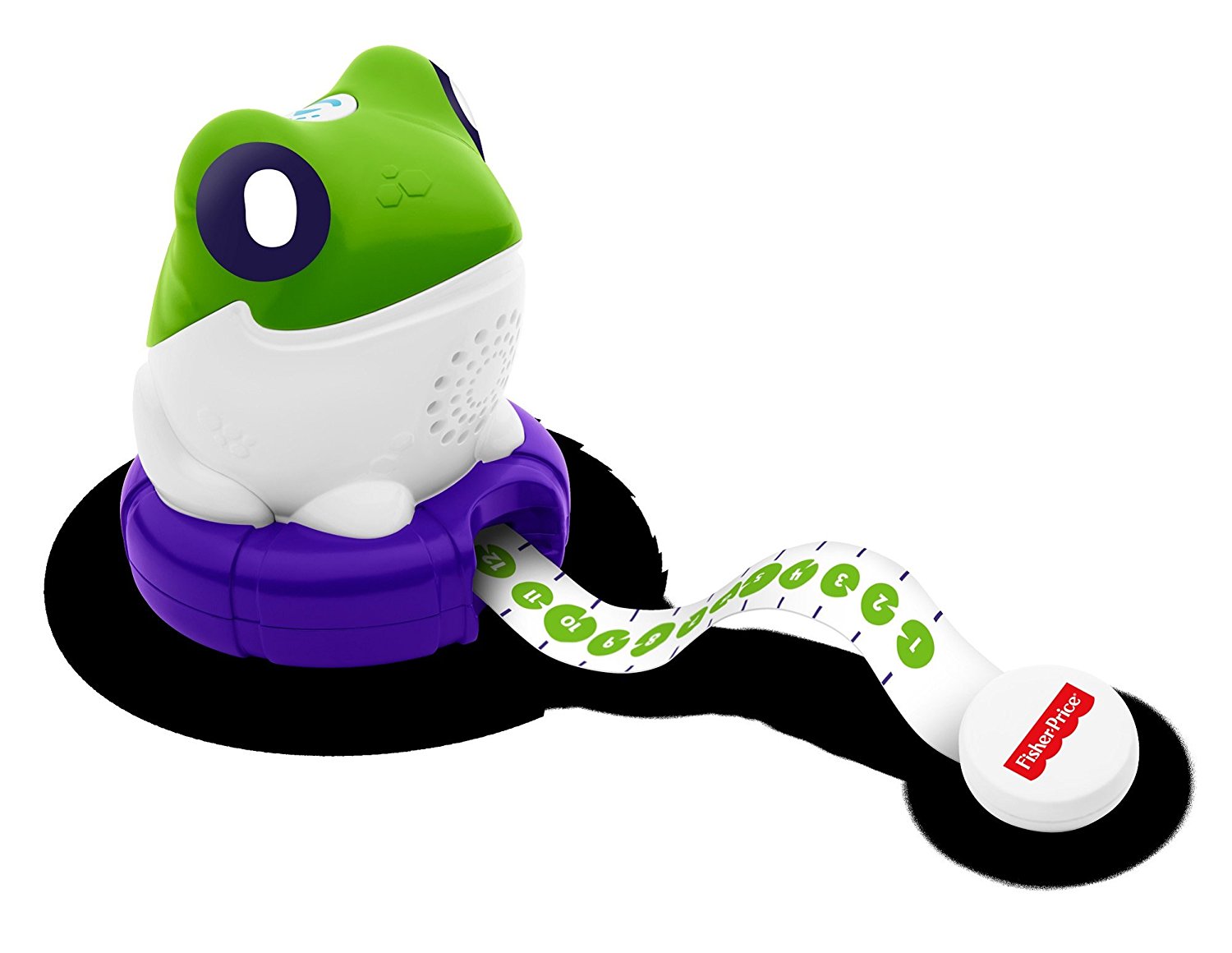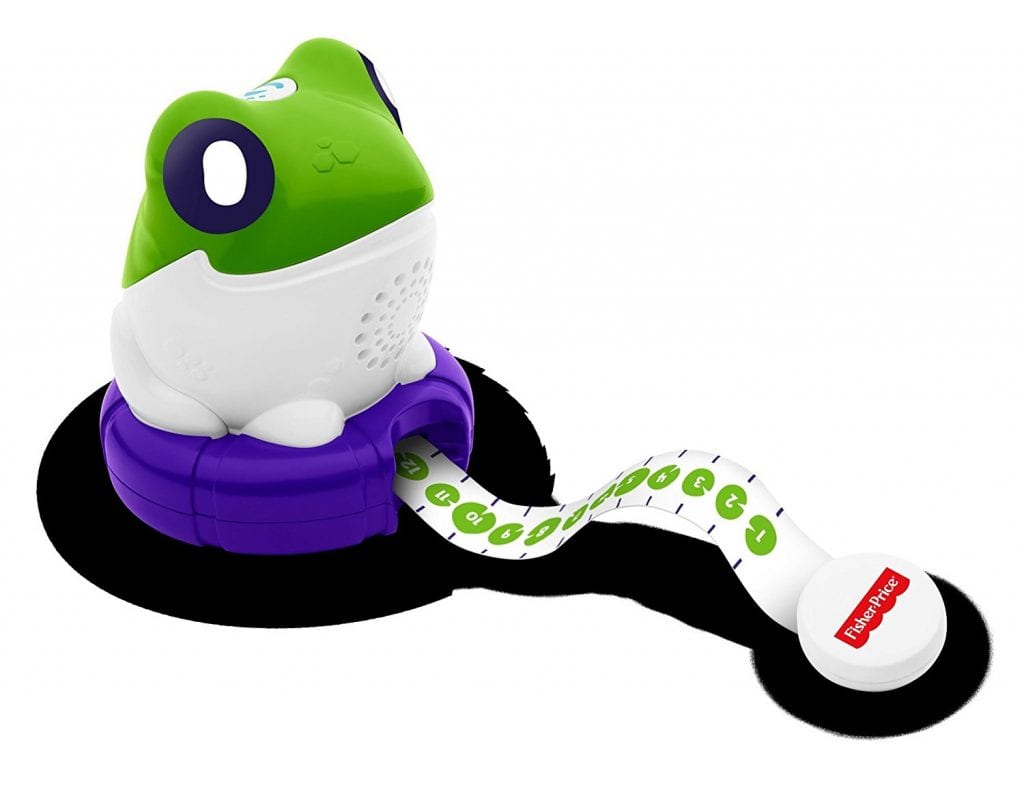 2. Fisher-Price Think & Learn Measure With Me! Froggy
This froggy is just great. It helps children learn measurements and counting in a fun way. The retractable tape measures 50 cm long. Press button on Froggy's head to retract the tape and start again. The froggy also helps children learn to count from 1-50. The non-standard marking (Lilly pads) are great for reception children while the Centimetre marking will help children from year 1 onwards. The froggy is great for teaching the concept of comparison to children at an early age in a fun way. Children compare different sizes of objects and learn the concept like "longer than" "shorter than" etc.
Learning goal: MATHS: measurement and counting
Targeted age: 4 years and over
Price:  £7.99
Where to buy: Amazon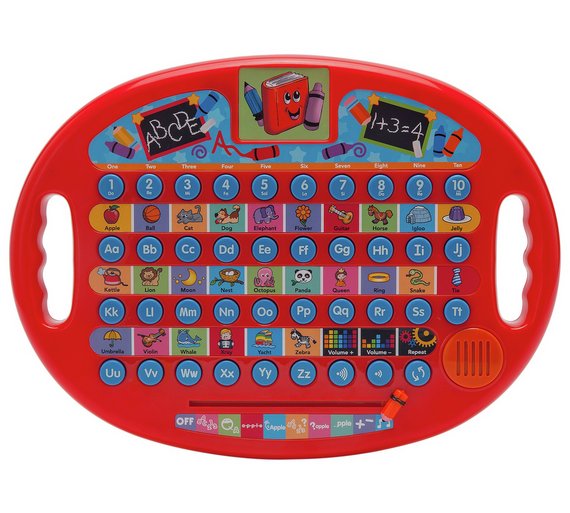 3. Chad Valley PlaySmart Fun Phonics Board
The Phonics board is amazing for Reception children who are in a process of learning phonics and new words. The board helps to improve child understanding of letter names, letter phonics, and speech. It also helps children with counting, spelling, and speaking as the board sounds out letters, numbers, and words. The phonics board also have quizzes to expand their capabilities.
Learning goal: Literacy: Phonics
Targeted age: 2 years and over
Retail price: £10.99
OFFER Available: 2 for £15 on selected toys at Argos
Where to buy: ARGOS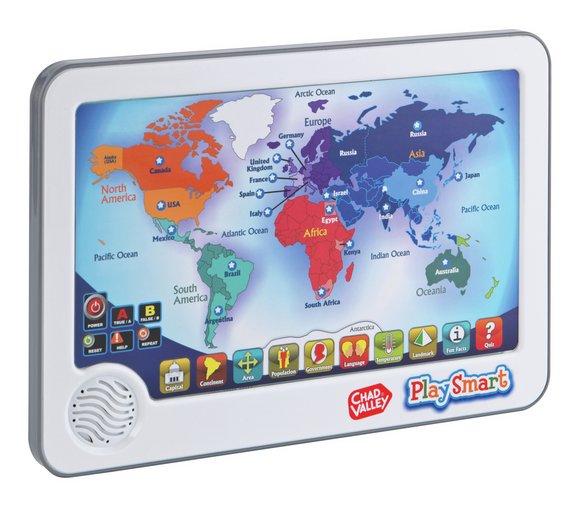 4. Chad Valley PlaySmart Interactive Touch Pad World Map
I find this extremely good as it helps my daughter learn about 19 countries. Learn fun facts about geography, landmarks, people, language etc. for every 19 countries. The pad also has nearly 1000 quiz questions to test your child worldly knowledge. The only downside I found in this one is the volume should a little louder but otherwise its great.
Learning goal: Geography
Targeted age: 3 years and over
Retail price: £10.99
OFFER Available: 2 for £15 on selected toys at Argos
Where to buy: ARGOS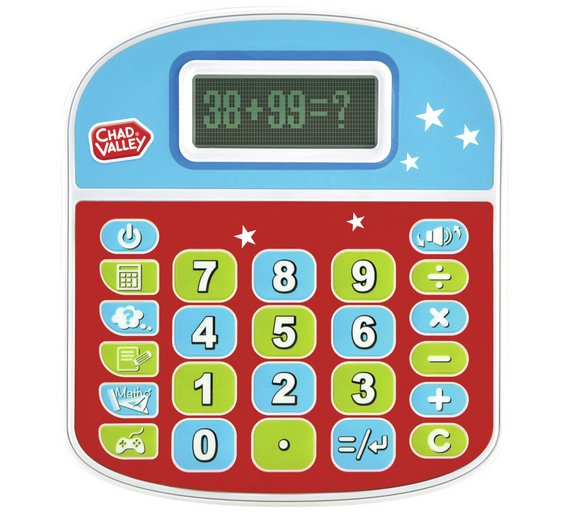 5. Chad Valley PlaySmart Calculator
Well, this calculator is just amazing. It's not a simple calculator, it offers plenty of other features that are fun and will defiantly enhance your child mathematical skills. There are five buttons … Calculator, Calculation quiz like 2+3=? missing numbers 3+?=7, patterns like 5,10,15,? And the last one is a game which helps in numbers calculation. The LCD is big and interactive. It is suitable for the Reception to year 3 children.
Learning goal: Maths: Numbers
Targeted age: 4 years and over
Retail price: £10.99
OFFER Available: in Clearance its only £3.99
Where to buy: ARGOS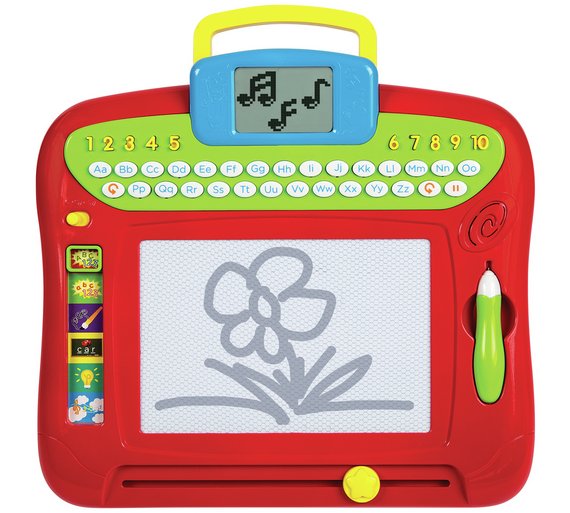 6. Chad Valley PlaySmart Write and Draw Learning Board
This board features an LCD screen which shows fun animations. The board is amazing for teaching children to learn to write. I would say its excellent for reception children, who start to learn alphabets as soon as they start school and within no time they will be writing full sentences. The board game Help your children to develop their creativity and learn their letters and number.
Learning goal: Literacy: Reading and writing
Targeted age: 2 years and over
Retail price: £14.99
Where to buy: ARGOS