Make subtraction fun and easy for your students with our amazing range of free subtraction worksheets that are perfect for KS1 students. The worksheets are differentiated ranging from 5, 10, 15, 20, 50 and 100. There are fun games and colouring activities offering plenty of fun. Download Now! 
The worksheets are beautifully illustrated with plenty of hands-on activities that will surely keep your kiddos engaged. The activities include: count and subtract, subtraction using fingers, bar model, subtraction using a number line, word problems and many more. All the worksheets are fully aligned with the national curriculum.
Also Read: Free Addition Worksheets
Free Subtraction worksheets:
To download the free worksheets, click on the image and save the PDF file. For more worksheets please like and share our Facebook page.
Subtraction to 5:
The lovely worksheet is perfect for starting teaching subtraction to early years and reception students. The worksheet has two tasks, the first one is count and subtract, and the second one is subtraction using fingers.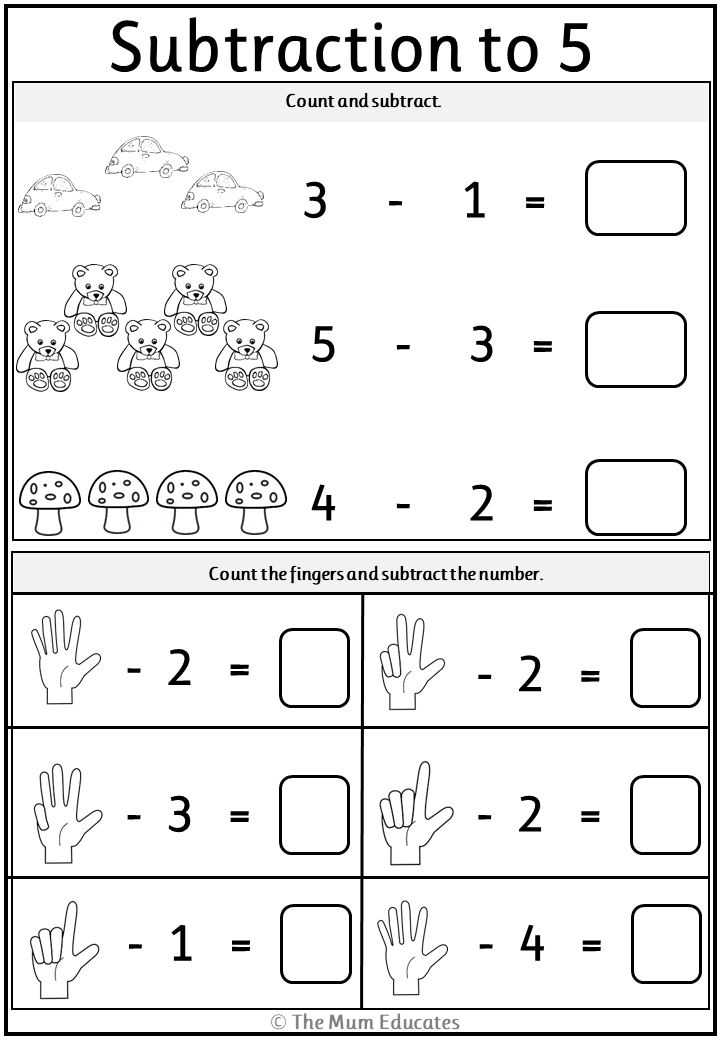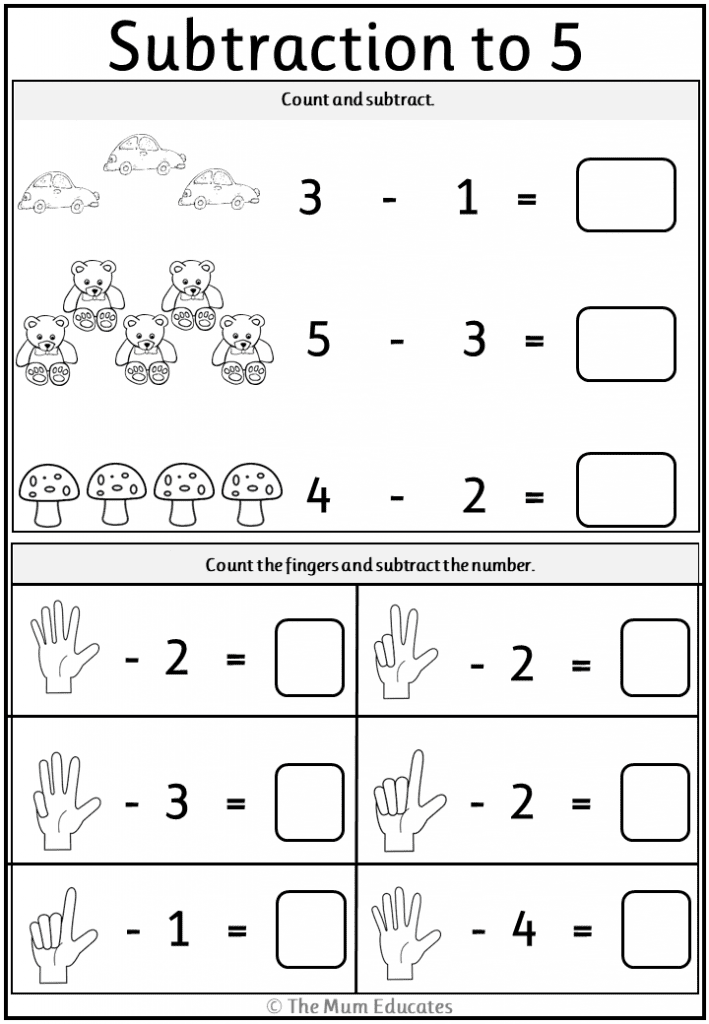 Subtraction to 10:
This fun subtraction worksheet will encourage Year 1 students to subtract using the ten-frame. The children have to count the stars and then cross out the numbers of stars they are subtracting. The second task in the worksheet is perfect to sharpen child fine motor skills along with subtraction skills. The child has to solve the calculation written on the cars and then colour according to the colour code.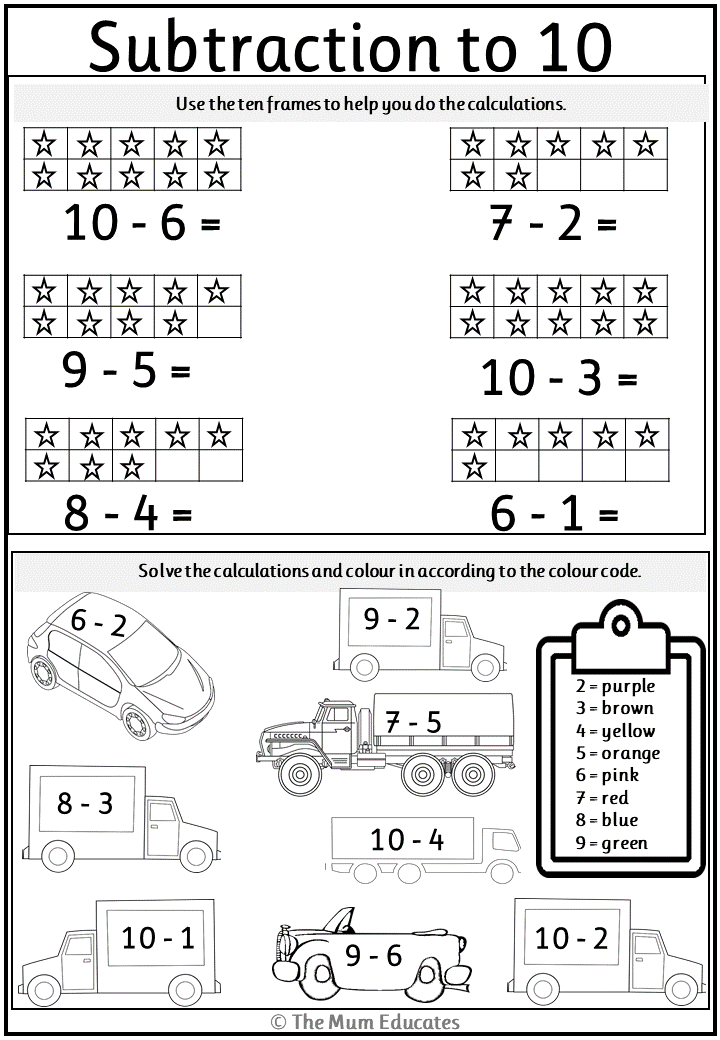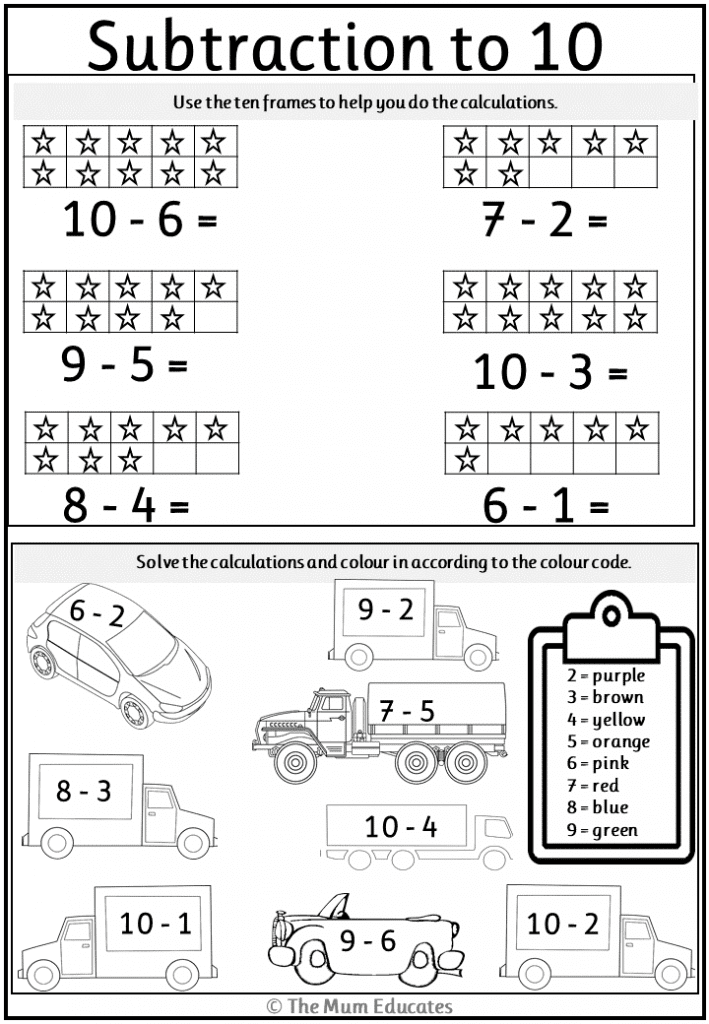 Subtraction to 15:
This printable is perfect to reinforce the skills of subtraction using three fantastic tasks. The first task is a game which children can play alone or with his friend. The child has to roll a die and solve the sum in that column. The child who answers most sums won the game. The second task involves completing number sentences and the third task is to complete a bar model.
Also Check: Year 1 Maths and English Book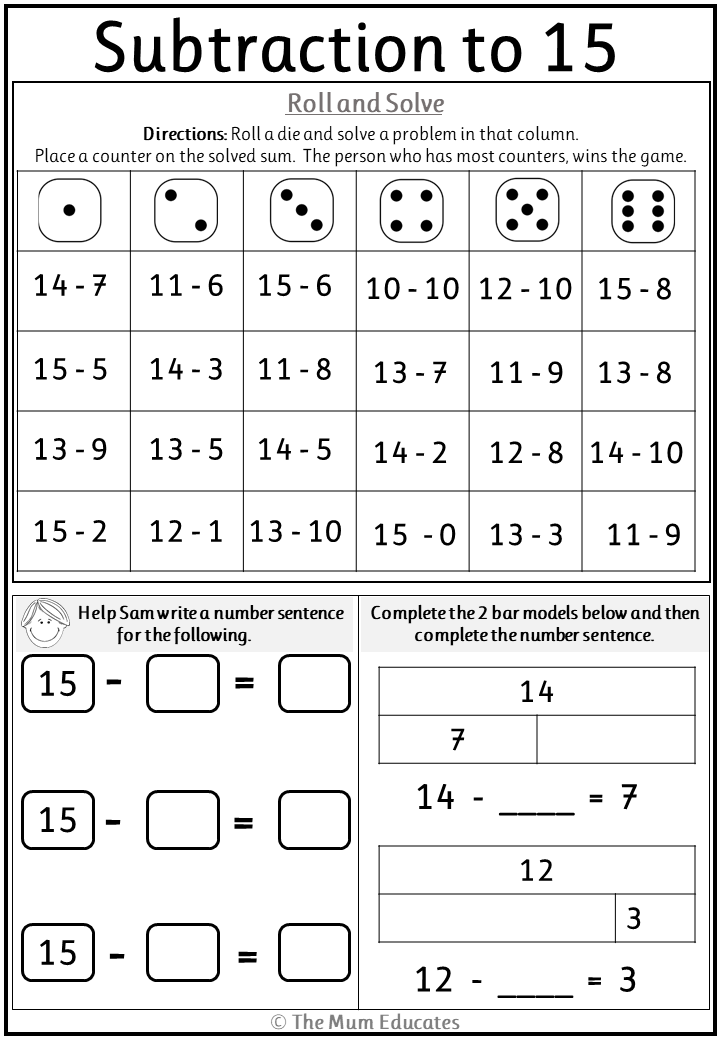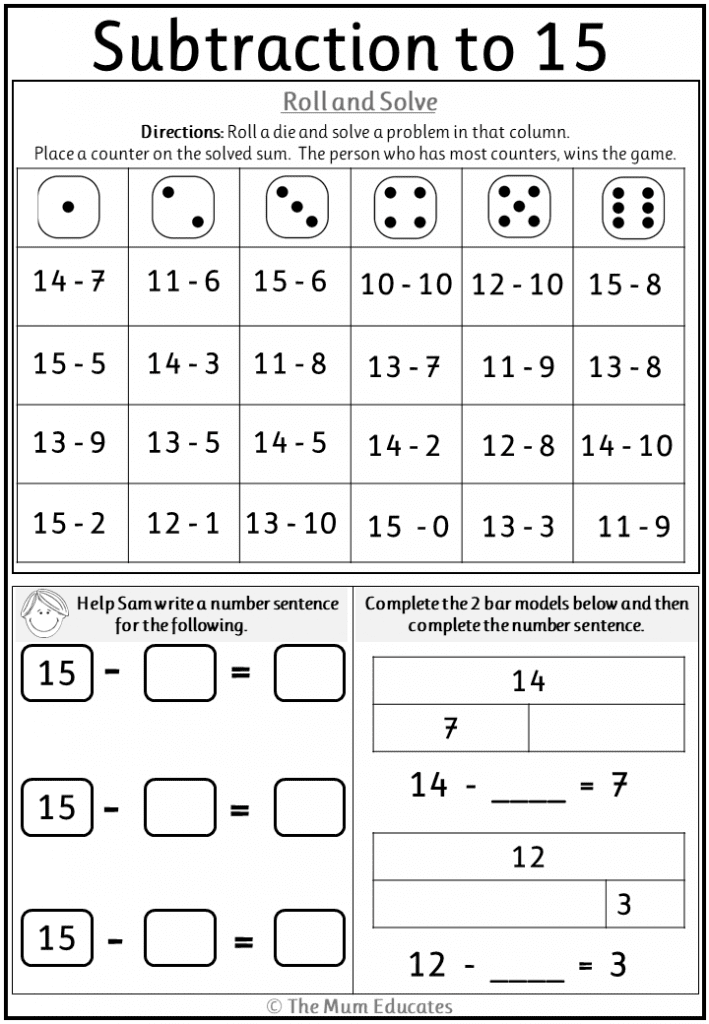 Subtraction to 20:
This handy sheet features subtraction on the number line and subtraction using dominos. This will help you understand how well children are doing in this specific topic.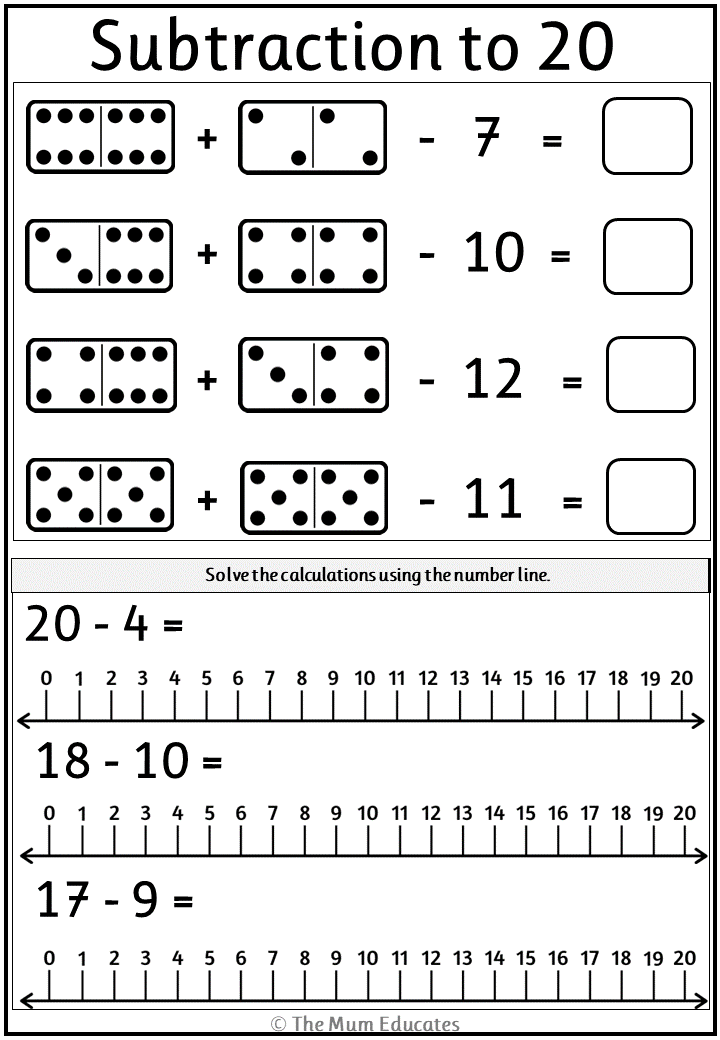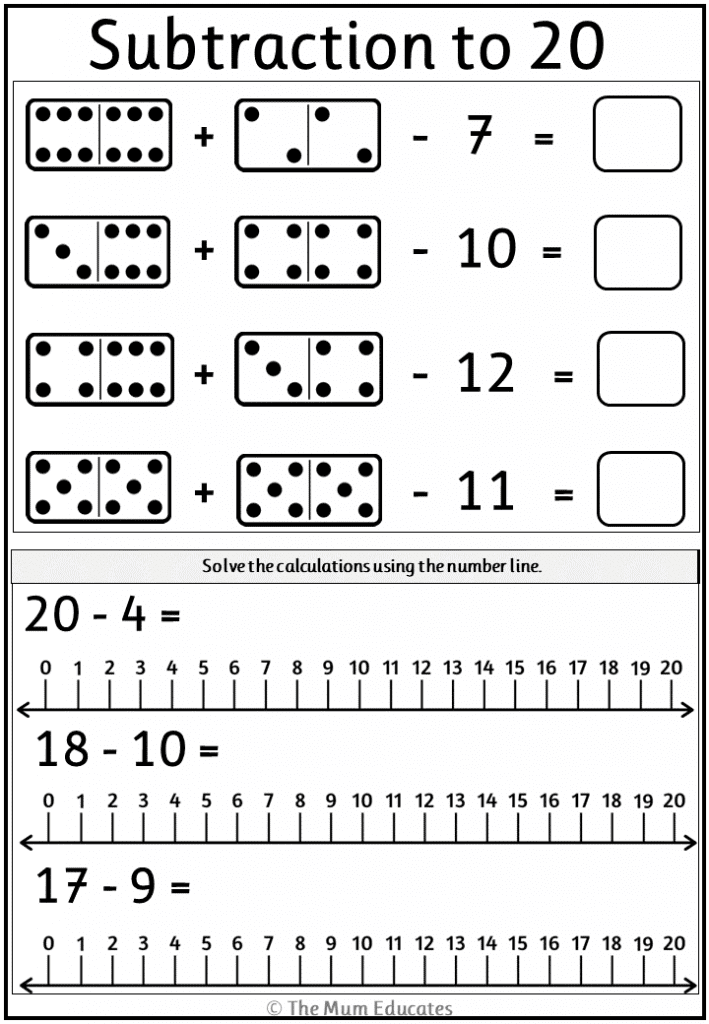 Subtraction to 50:
As children move towards bigger numbers the tasks get more challenging. The sheet gives children base ten blocks to solve problems. It is also perfect for teachers to confirm their assessment of students working at greater depth age-related expectations.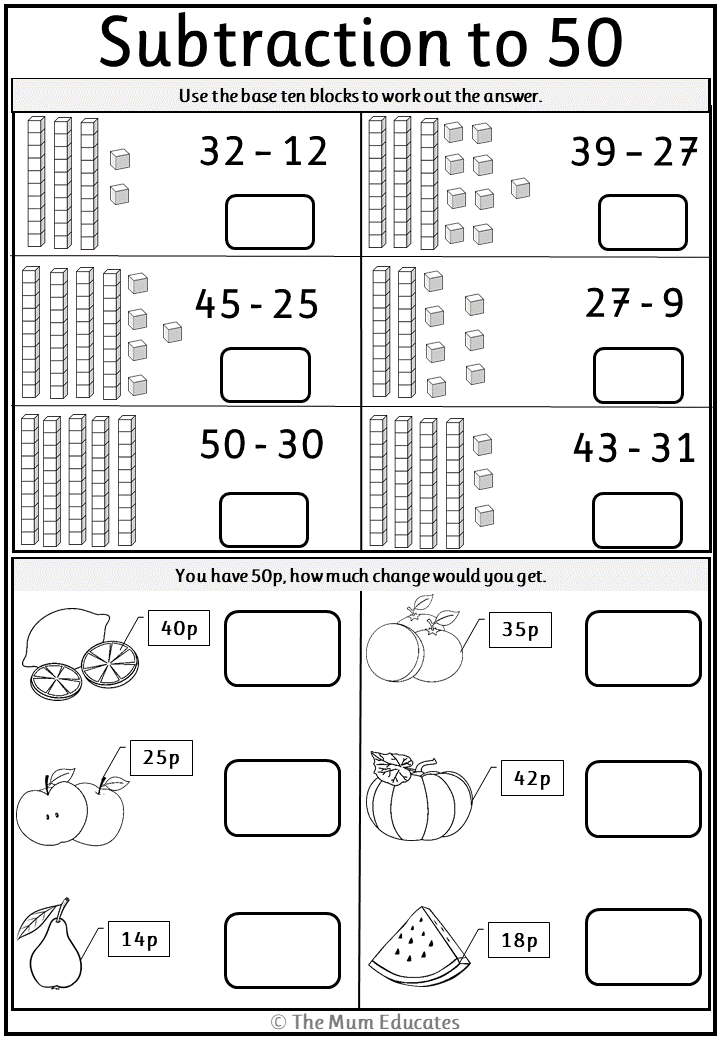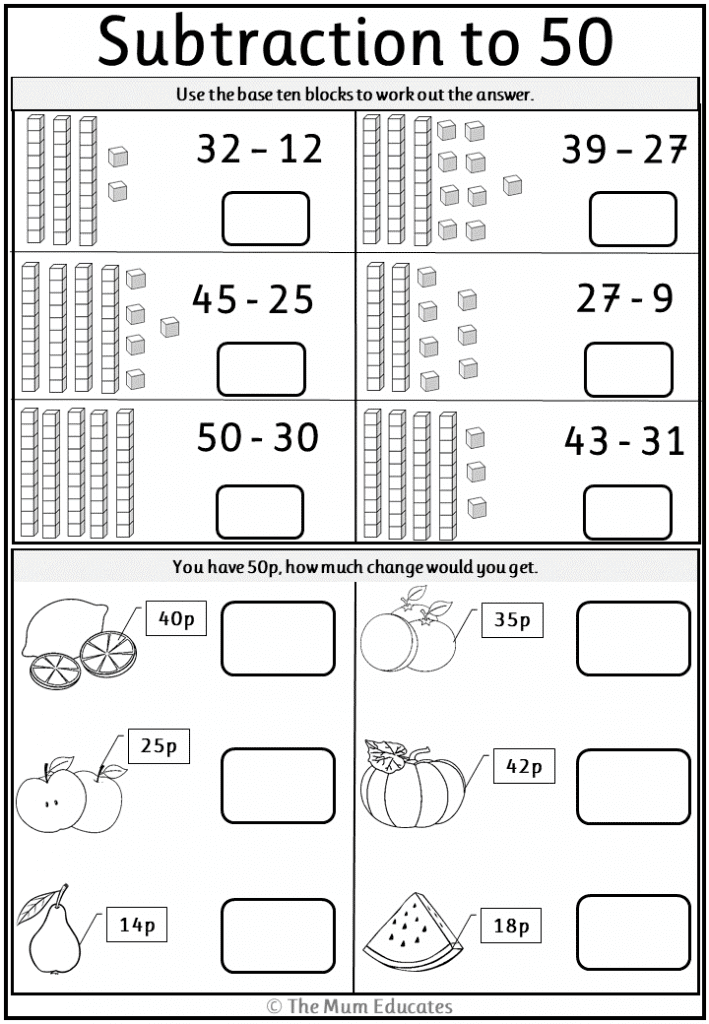 Subtraction to 100:
This sheet is handy for Year 2 children to prepare them for SATS. The worksheet includes word problem and subtracting two-digit numbers and matching them with the correct answer.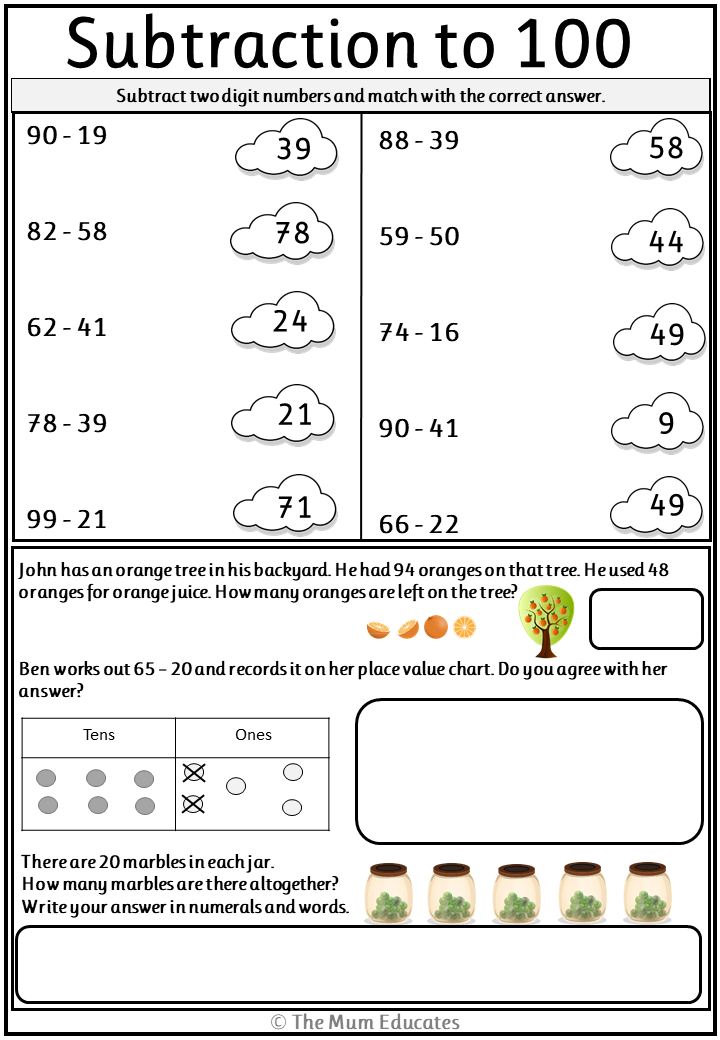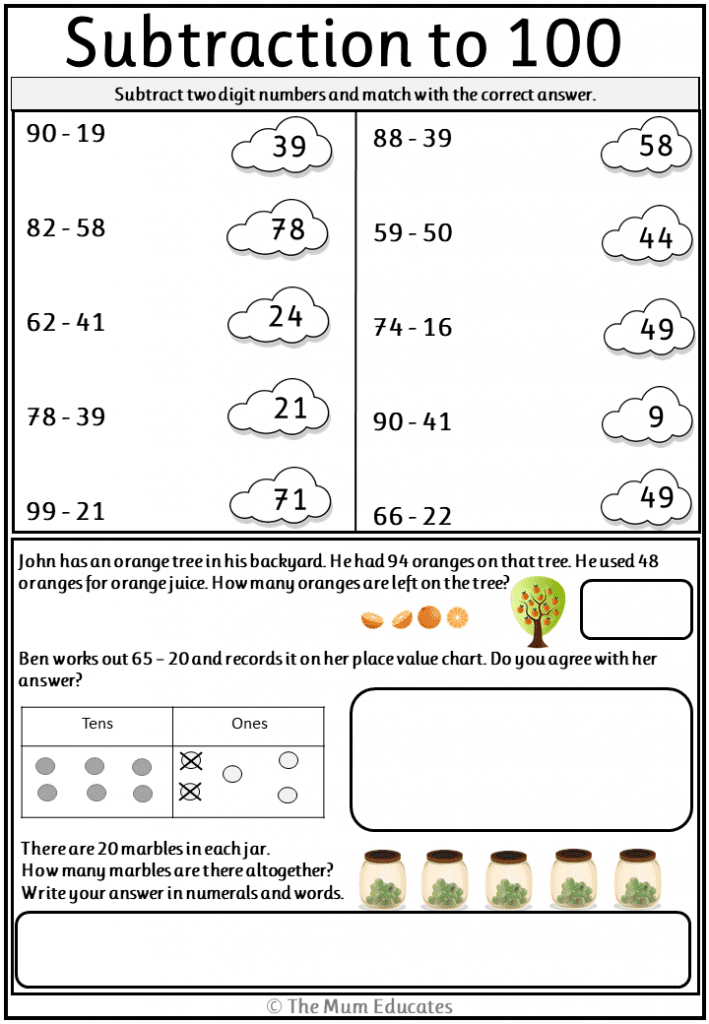 Related: KS1 Mastering Multiplication Workbook – Ages 5-7 – Year 1 & Year 2
For more fantastic worksheets, resources and books, visit our store:
The Mum Educates is a participant in the Amazon Services LLC Associates Program, an affiliate advertising program. As an Amazon Associate, I will earn some amount from your qualifying purchases.