Are you looking for free and fun pencil control worksheets for your young students or kids? Look no further, we have made these lovely worksheets where children have to trace over to complete the pattern. This will help to enhance the pencil control that will eventually lead them to good handwriting.
Our amazing pencil control sheets are designed to enhance a child's fine motor skills and become better writers. print these handy sheets for your child and ask them to trace over the different lines and patterns to complete the image. Our sheets cover different types of lines and patterns including straight, zigzag, curve, loop and hoops. There is also a fun hungry caterpillar sheet, thunder and find a home tracing worksheet.
Once children finish these sheets they are all ready to start practising letter formation and number formation.
Also Read: 4-A-Day Maths Reception Book – Early Years
Free Nursery Pencil Control Worksheets
Supplies needed:
Pencil control sheet
Pencil grip (If required)
Instructions:
To download simply click on the image to download PDF format. Print the sheet and hand over to your child and they are all ready to start tracing.
Tracing straight lines:
a fun printable where children have to trace the lines to help the animals get to their food.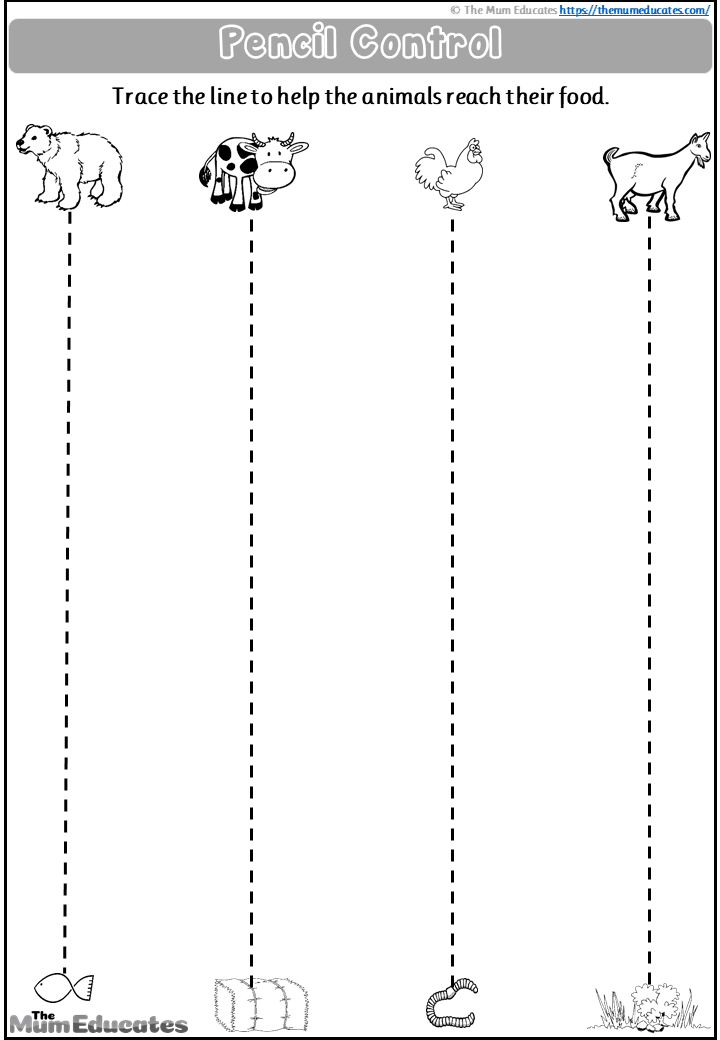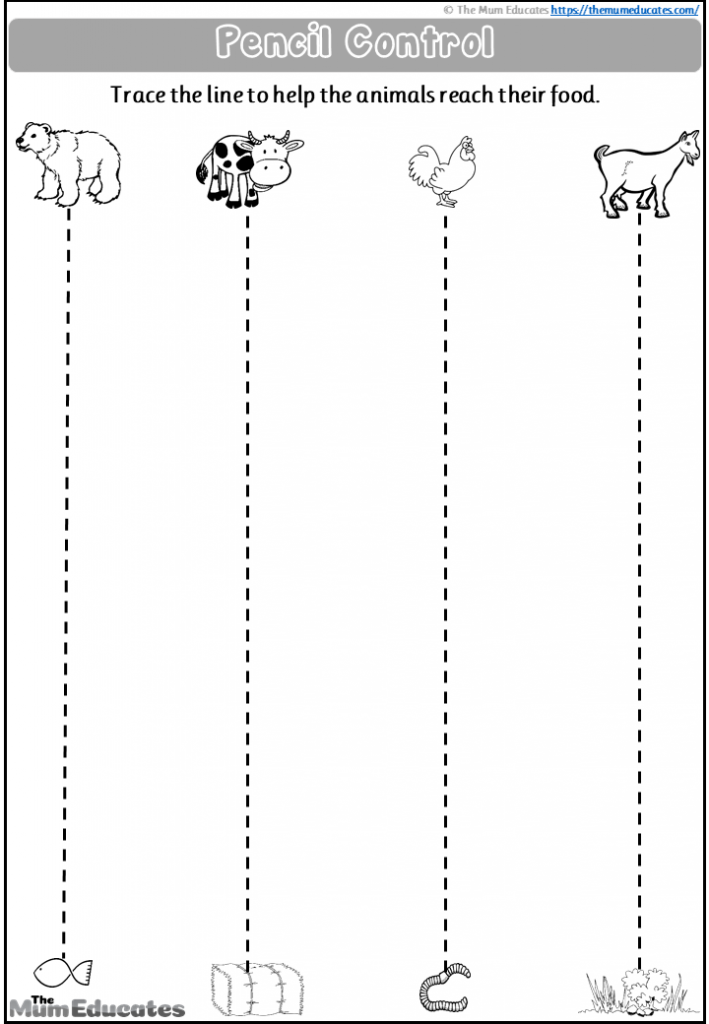 ZigZag lines pencil control sheet: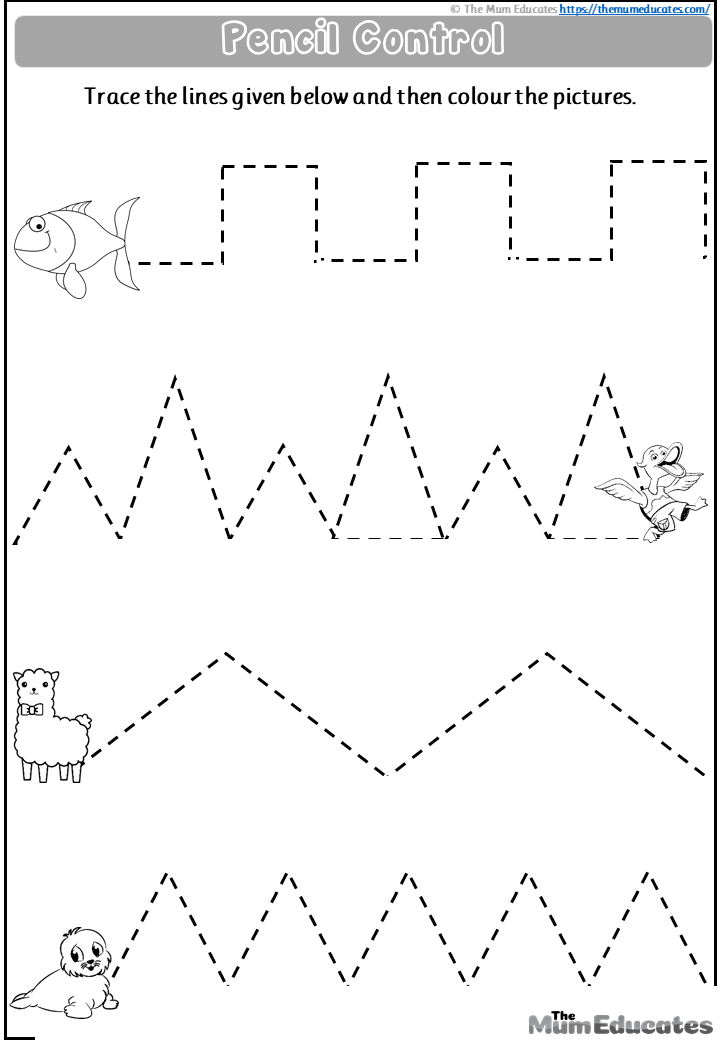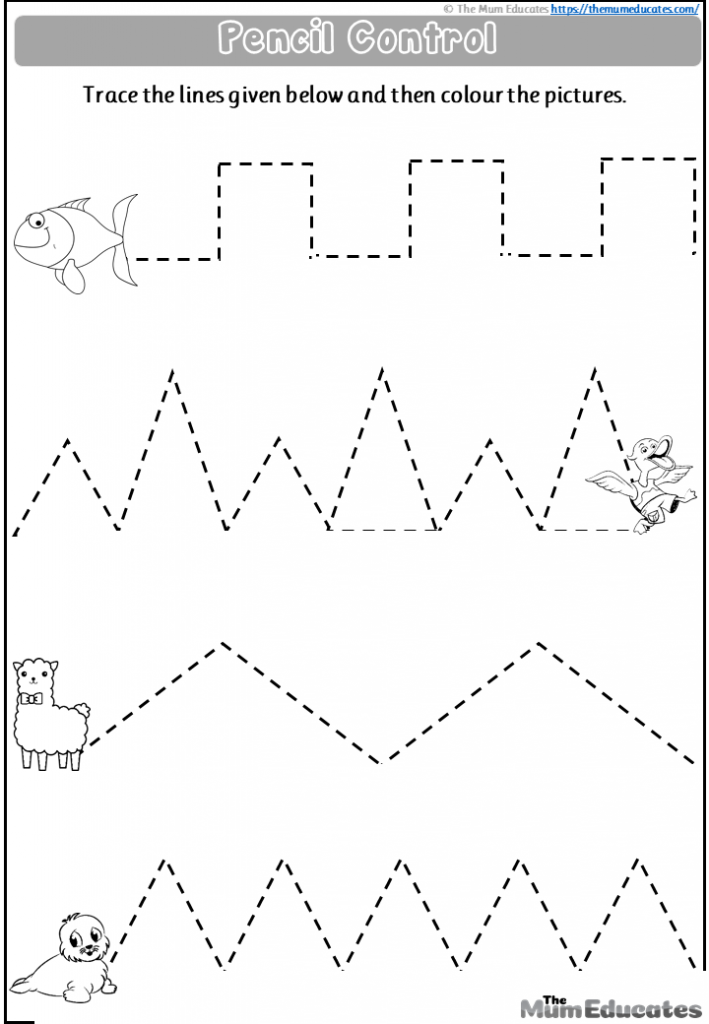 Curved lines tracing worksheet: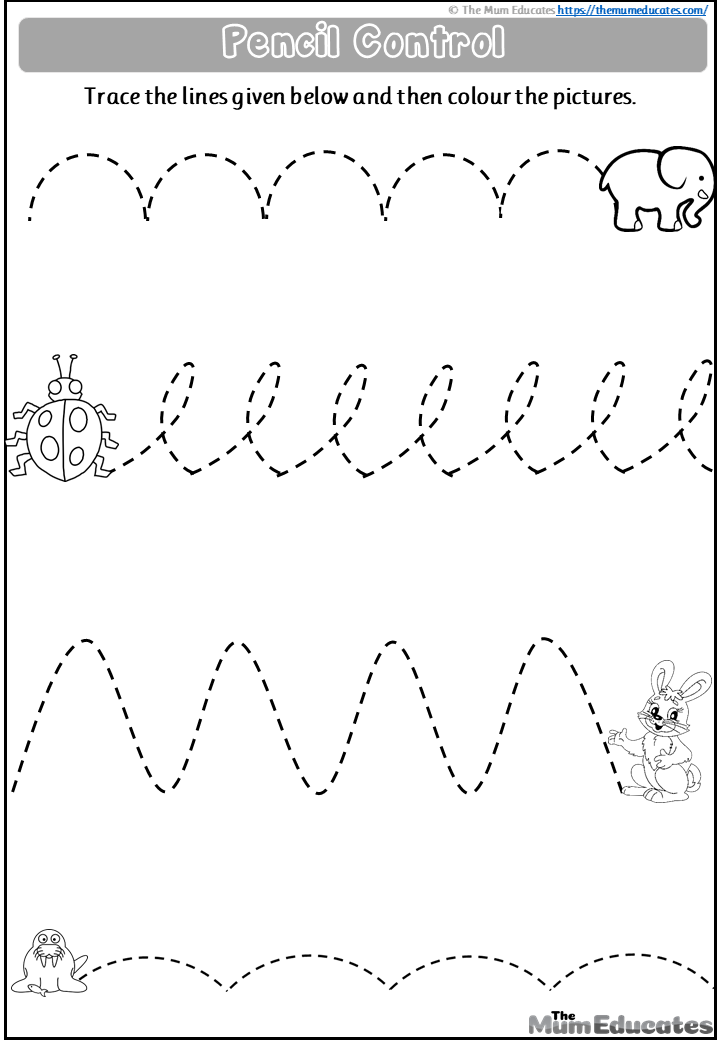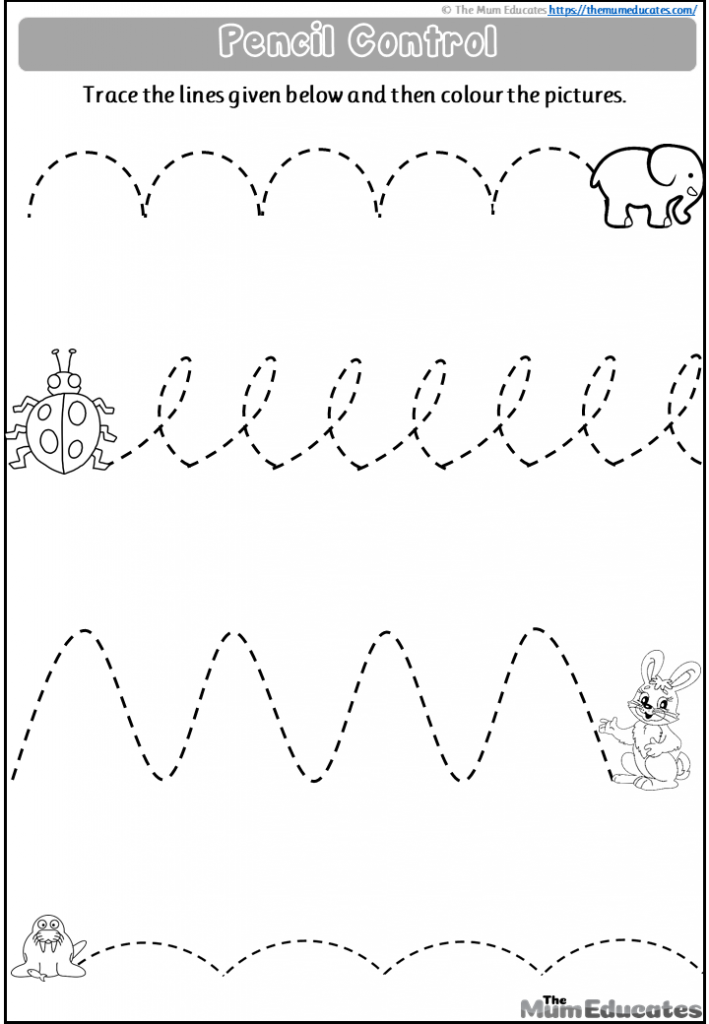 Shapes pencil control worksheet:
A handy shapes worksheet which encourages arising writers to practise pencil control.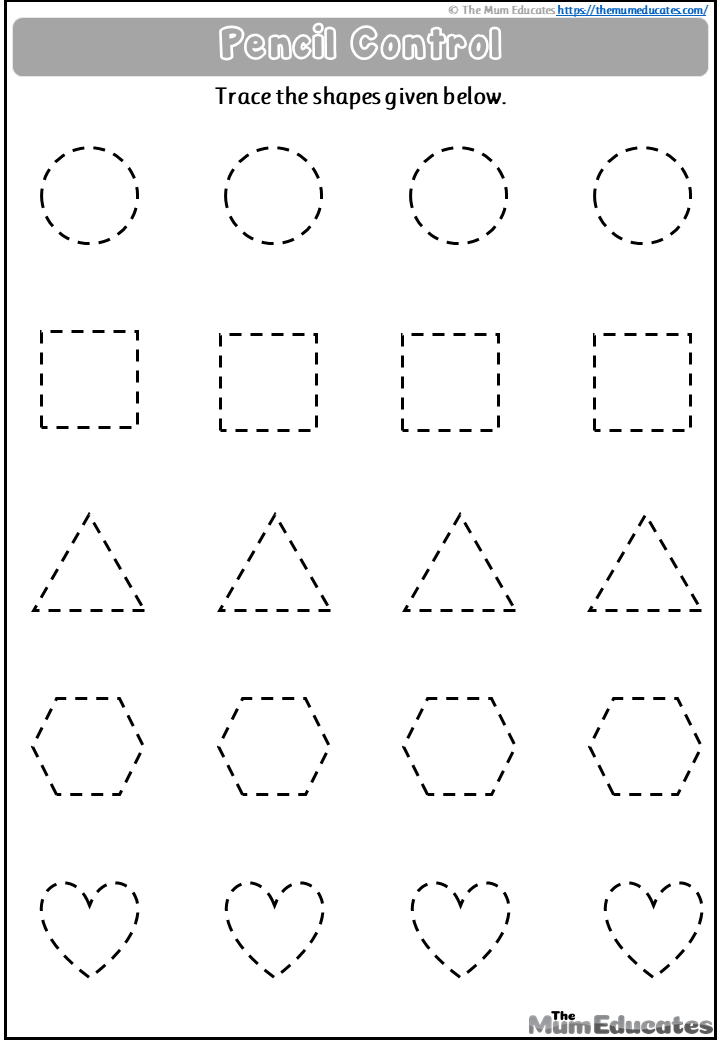 Hungry Caterpillar pencil control worksheet:
Trace the lines to help caterpillar reach to all the fruits and turn into a butterfly.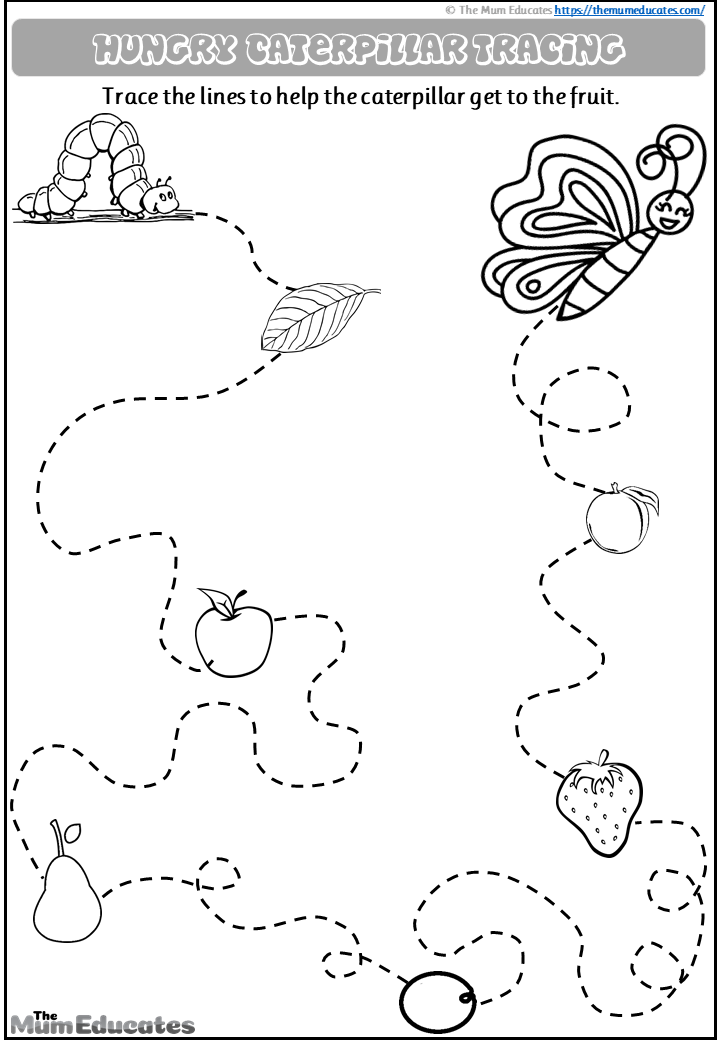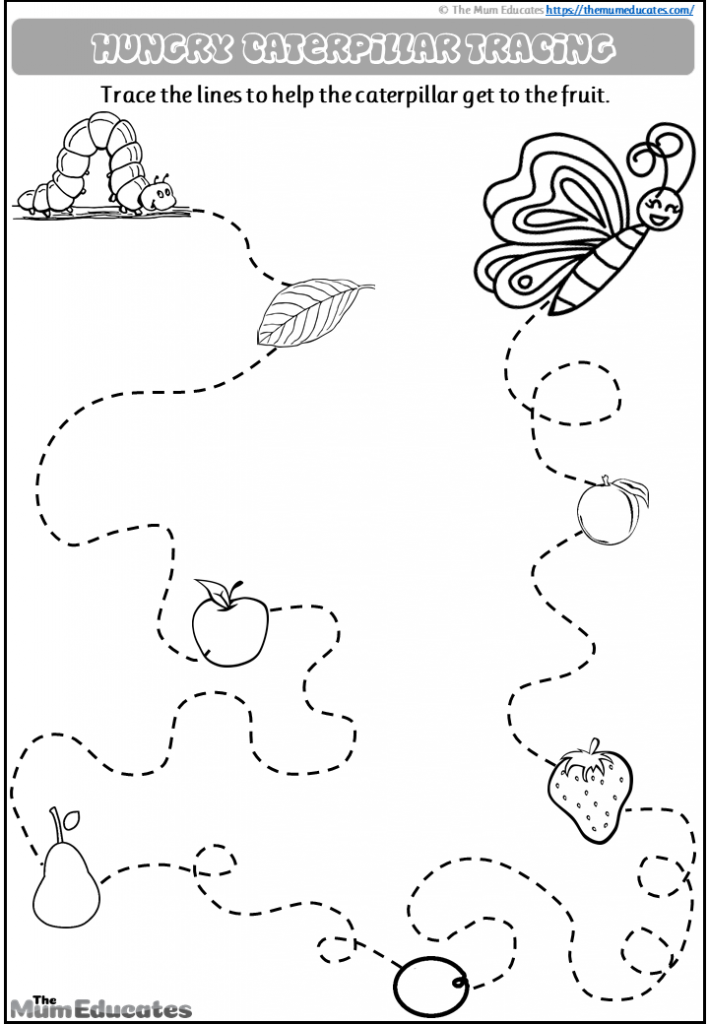 Thunder pencil control sheet: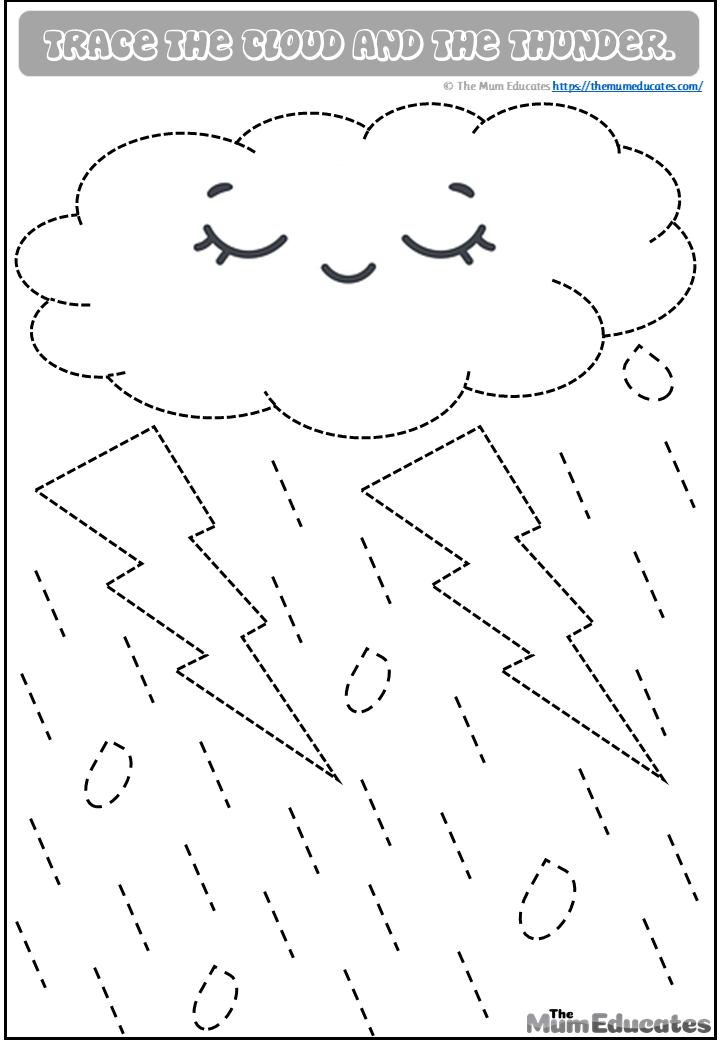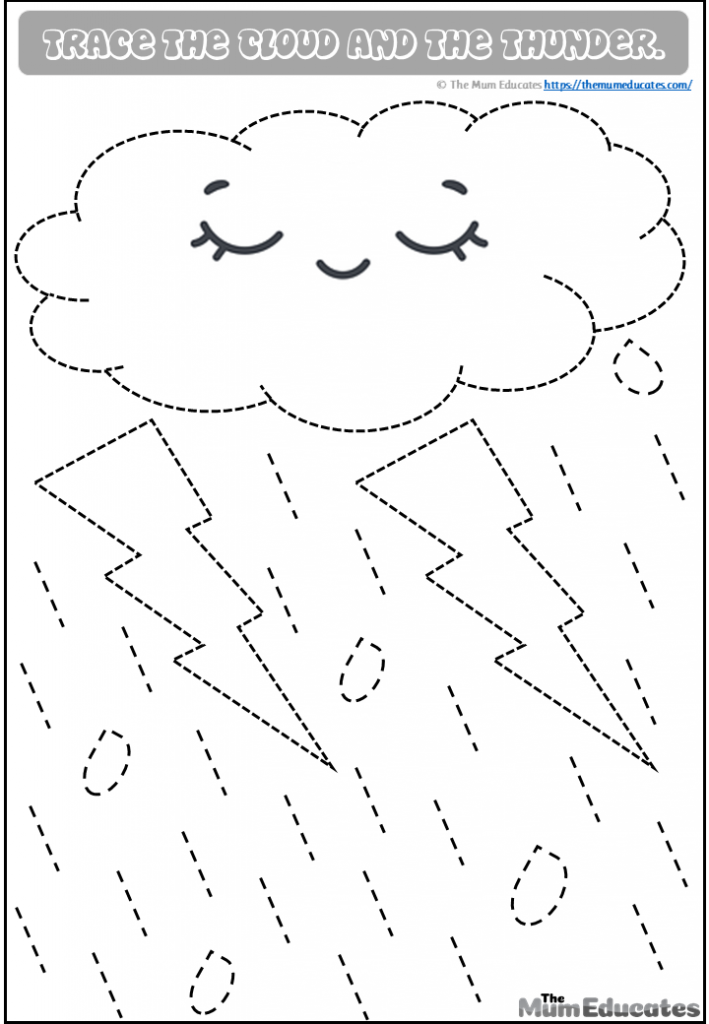 Trace to reach home worksheet:
Trace the lines to help the bird, bee and plane to reach their home.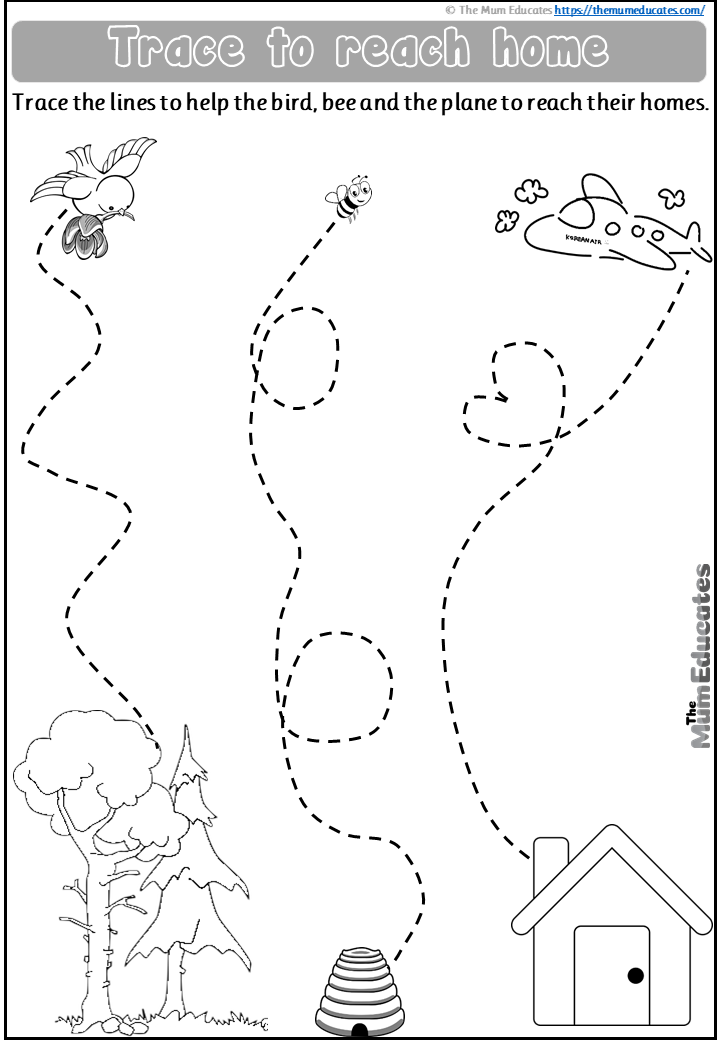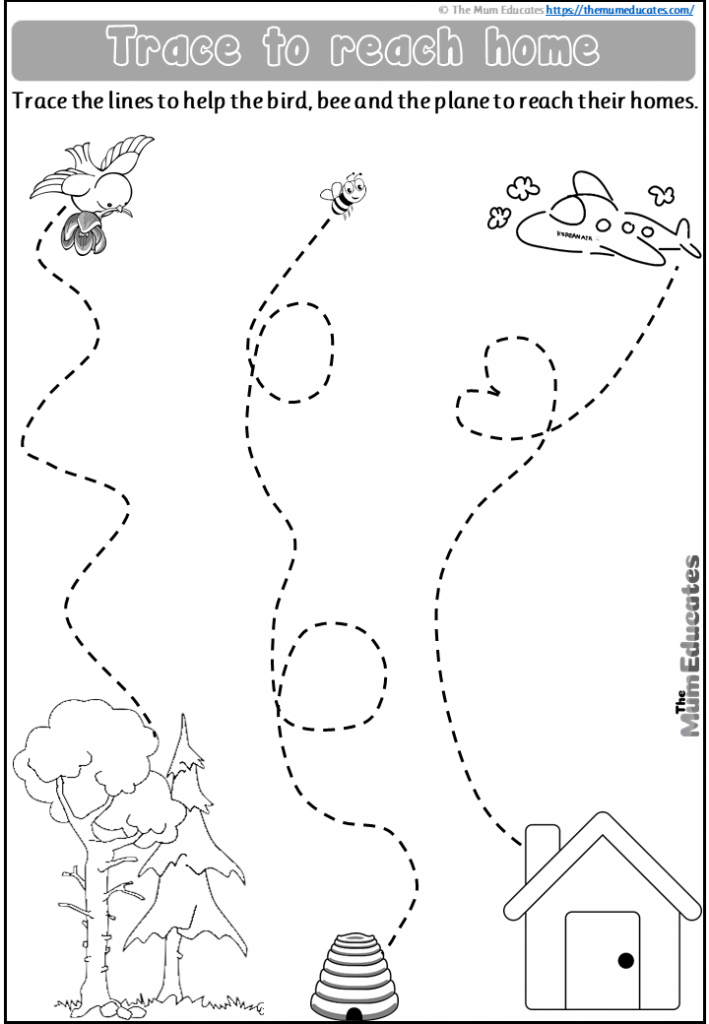 For more wonderful books and resources visit our store.

My Amazon picks:
The Mum Educates is a participant in the Amazon Services LLC Associates Program, an affiliate advertising program. As an Amazon Associate, I will earn some amount from your qualifying purchases.