Looking for ideas to keep the kids busy and entertained over the coming holidays?
Easter holidays are finally here. After long hectic days at school, we all need some time to relax home. However, after just one day at home kids start feeling bored. We have put together a list of 28 activities to keep your children busy.
Make sure you start by planning each week. If kids know they have activities planned, they will be happier and relax. Also be sure to get the children involved in the planning, As they won't complain about the activities chosen if they have taken part in the decision-making.
Also check: 11 best educational cartoons your kids will love to watch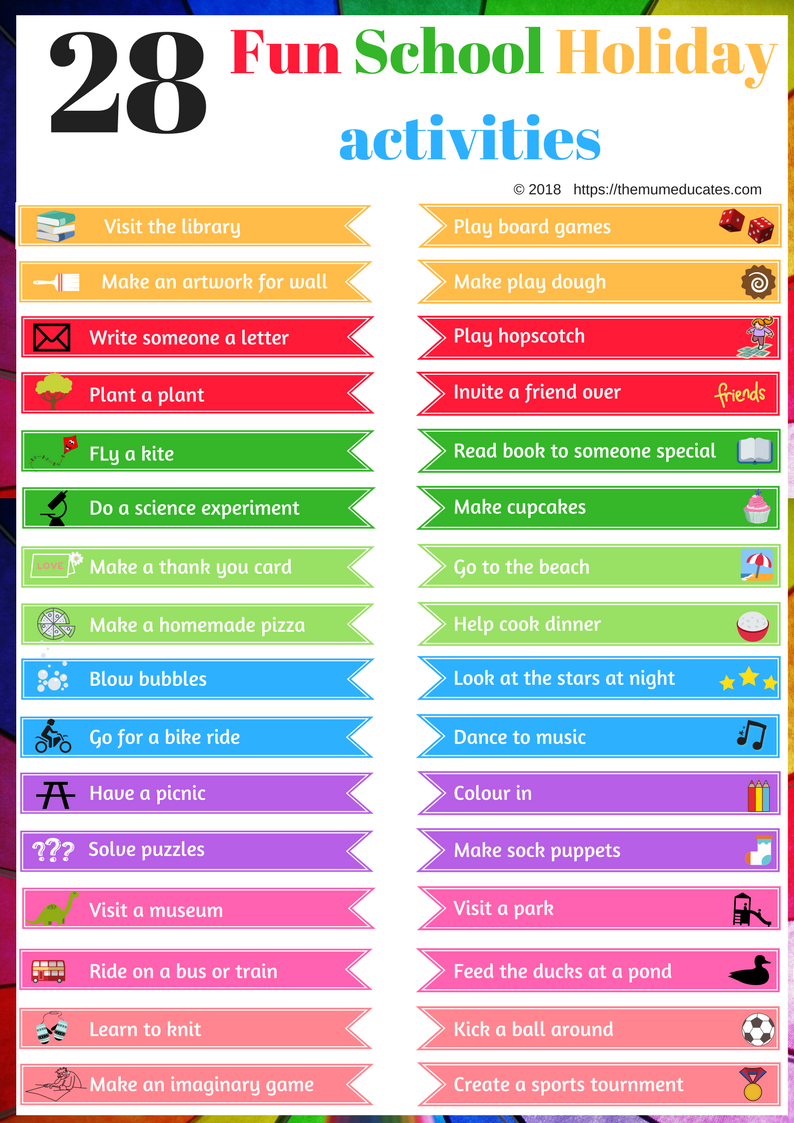 Also check: Top 6 cheap educational toys for primary school children
I hope you enjoy today's article. Like our Facebook Page to stay updated!
If you have any questions please comment below. Thanks