‍Dear moms. Are you worried about your child school? Do you want to find the schools in your catchment area? Then don't worry. I have written down 3 simple ways to find your catchment school along with plenty of information.
What is the catchment area?
The catchment area is the distance of your home to school, It's normally 1 to 2 miles from your postcode. Distance could be defined by walking route or straight line and varies from council to council. Normally a child cannot attend a school that is outside their catchment unless there are special circumstances.
Other than the distance from home to school, there are other factors as well that are considered, which includes:
Priority to children who have Sibling in the same school
Special medical and physical needs of a child
Religion (if it's a faith school)
3 ways to find which school are in your catchment area
♥

   Find a school: Local school search
This website offers the most detail search function, like other sites you have to enter the postcode and you can access to plenty of information.
The information includes the search for local schools and detailed catchment areas information, admissions criteria, OFSTED inspection results, census report, results, comparison with other schools and much more.
Click here to search for a school on Findaschool.info

♥

 

 Goodschoolguide.co.uk
The Good Schools Guide offers a detail search function with a lot of information than just a school finding service. It lets you specify the distance you are looking from the postcode (I would recommend entering no more than 2 miles.), the type of school you want (state, private, independent, faith etc.). The website also provides a direct link to the Ofsted report of the school which is amazing.
Their website also offers lots of advice on choosing school and School data comparison by results, Comprehensive catchment maps etc, BUT you have to subscribe to their website which is not very cool. So I would say rather stick to the free information you are getting.
Click here to search for a school on GoodSchoolsGuide.co.uk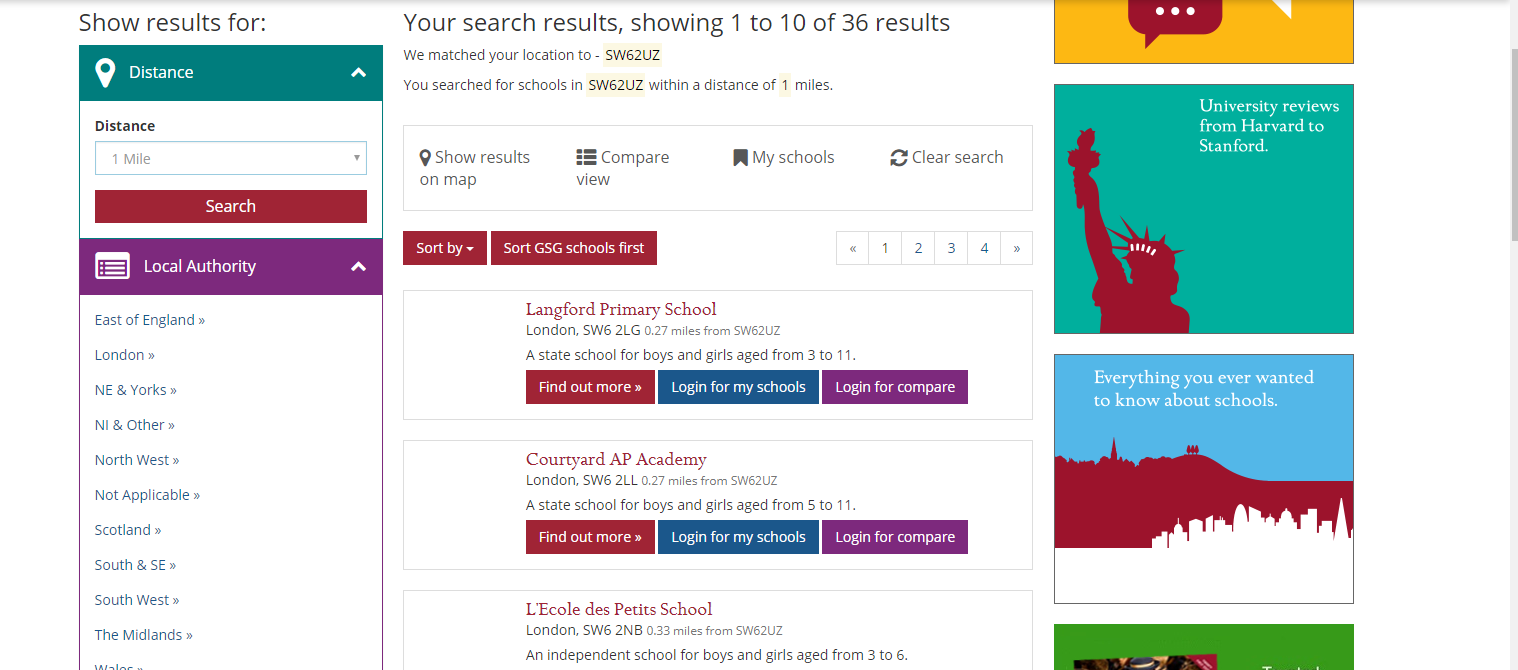 ♥

 

 Check with your local council
Another way to check your catchment is by contacting your local council directly. Local councils are there to help. Councils provide dedicated teams to help parents get children into local schools.
To find the council details and contact numbers go to https://www.gov.uk/find-local-council
Also, check the school admissions page on Gov.uk
Once you submit your application with your preferred schools, You should know if your application is successful or not by March or April time for September term. Always remember it's not sure that child will get a place in your top priority school, in such cases you can appeal here appeals page on Gov.uk
I hope you enjoyed today's article, please feel free to contact me if you have any questions by commenting below. Thanks