Inspire and encourage children to write descriptively with these amazing Halloween Character Description Writing Frames. Children will use superb vocabulary to make a wonderful ghostly character to use in the story. These handy and no prep resources are designed to support children to describe their characters in detail.  The kids will surely produce a wonderful Halloween story that readers will love to read.
How do these Halloween Character Description Writing Frames help children?
The lovely frames will help children write descriptively and build a wonderful story. The given word bank will introduce new vocabulary to the children and also help them with their spelling. The wonderful resource can be used during Halloween time or when children are learning to describe characters.
Why not download the amazing Free Halloween Word mat to help your student with their writing task. The mat is perfect for independent writing tasks. The mat provides key vocabulary for the Halloween topic.
Which characters are included?
The Halloween characters included are:
Mummy: Let children experience the pyramids in Egypt. Help them express their feeling by writing the best Halloween character profile for this Mummy.

Witch: Make writing magical with this cute witch illustration to help children write descriptively this Halloween.

Werewolf: An engaging yet simple worksheet will encourage children to produce their best writing about werewolves.

Zombie: The worksheet features a spooky zombie girl with a selection of words to support kids writing.

Frankenstein: Let children write about this iconic character this Halloween. Children will love looking at the wonderful picture and writing using the given vocabulary.

Black Cat: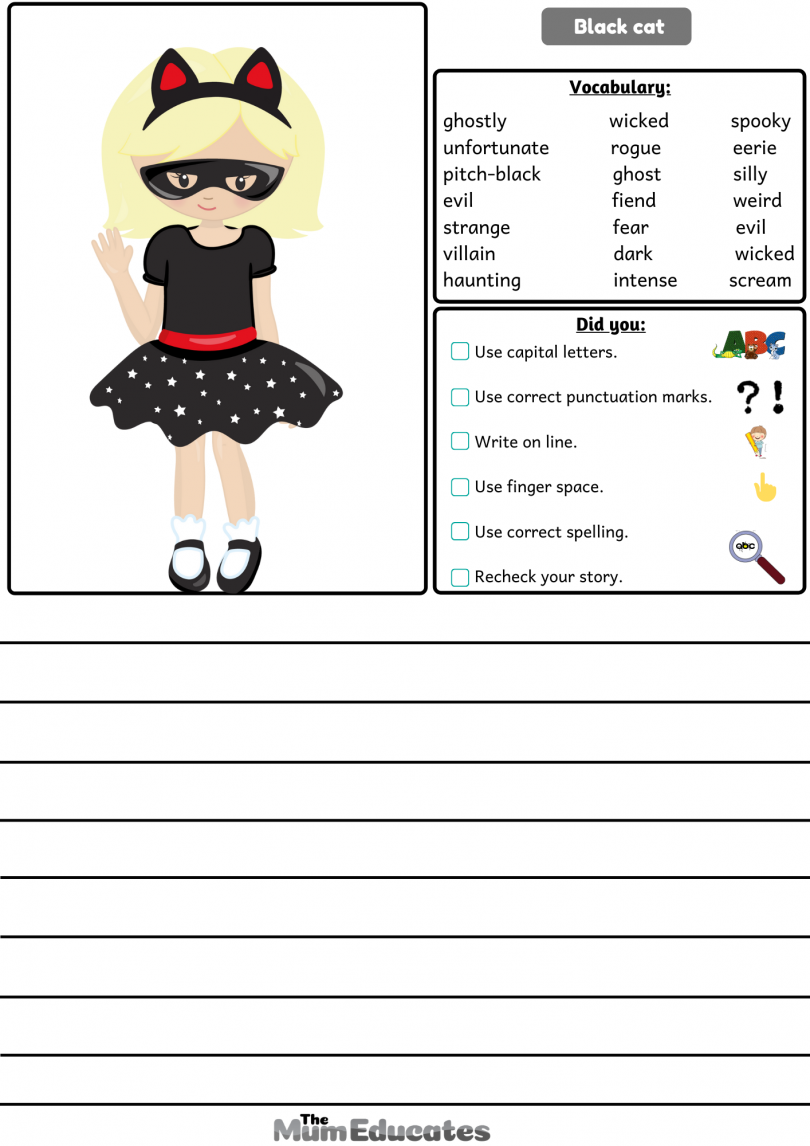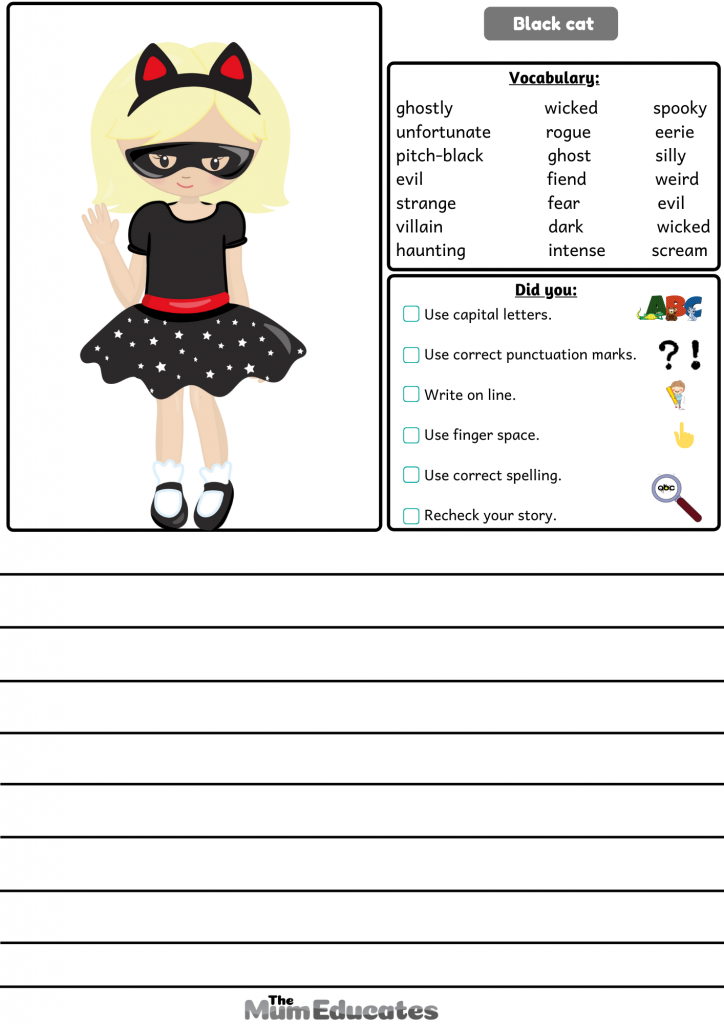 More Halloween Resources:

Our simple word mat features some key adjectives to create a spooky atmosphere or setting in children writing.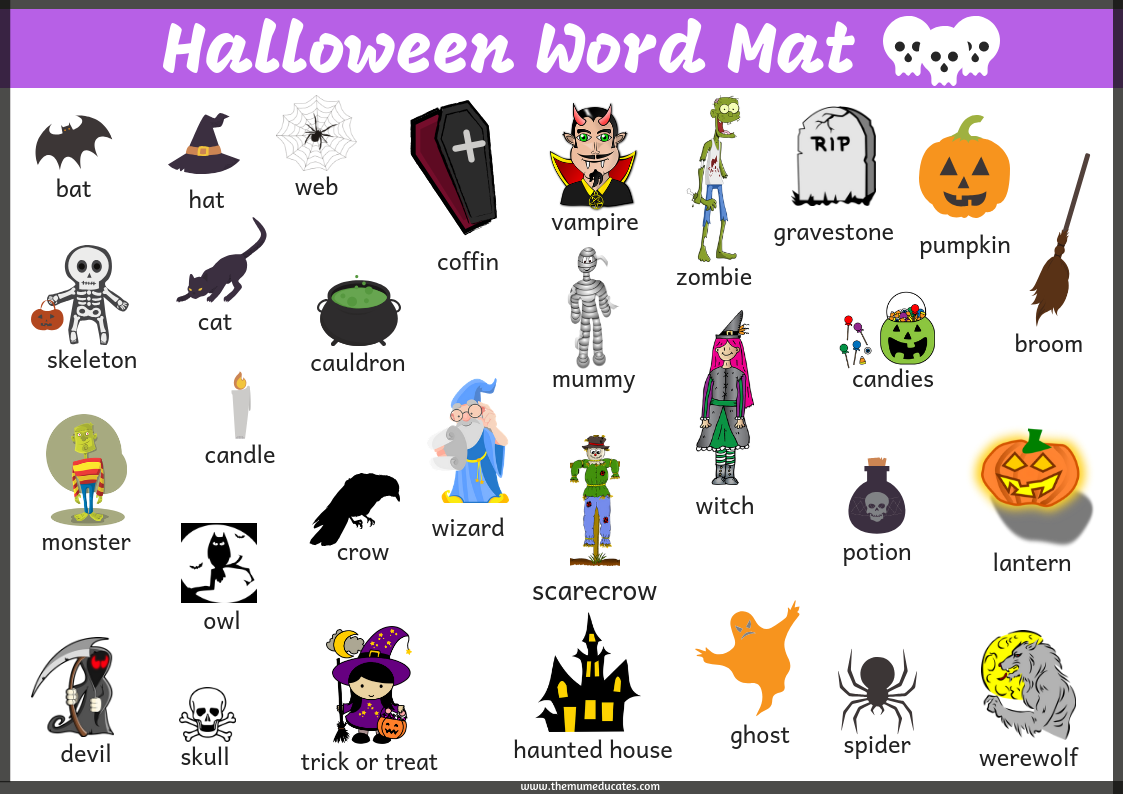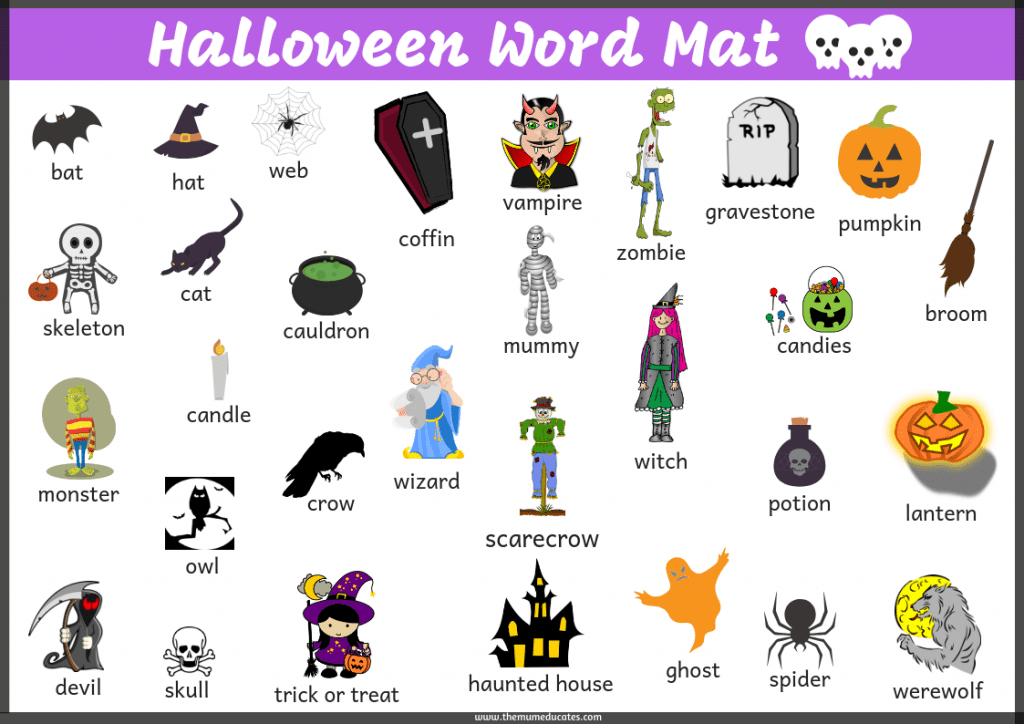 The word mat provides the key vocabulary for the Halloween topic. It will be useful for children as a hand on prompt and spelling reference during independent writing tasks.