Are you looking to recap all the Reception Maths and English topics? We have made this amazing EYFS Summer Activity booklet that features a range of fun activities to use over the end of term or during the summer holidays. This is also great for preparing children for the end of year assessments. 
Summer is coming and everyone is excited about it. It's a great time for kids to relax and enjoy and do lots of fun. During summer holidays children normally stop doing any school work thus resulting in summer slide. Summer slide happens when children lose some of the knowledge they acquired during the school year. Research has shown that children lose about two to three months of maths and 2 months of reading skills in summer.  Avoid the summer slide and keep your learning intact with our fun EYFS Math and English Summer Activity book.
Please Note: This is a digital file. A physical product will not be shipped.
£2.00
What is included in the EYFS Summer Activity booklet?
The 22-page book covers the key Maths and English topics like:
Letter formation
Phonics
Spelling
Tricky words
dot to dot
Spelling
Addition
Subtraction
Shapes
Counting
Measurement
Block diagram
Time
Diagraph
Word Search
patterns
Sentences
and much more!
The book is beautifully illustrated with beautiful pictures and cartoons to keep children hooked. It is available in full black and white to save printing costs, thus making it print-friendly.
Related: KS1 Summer Homework Book
Download a three-page Free sample by clicking on the image below: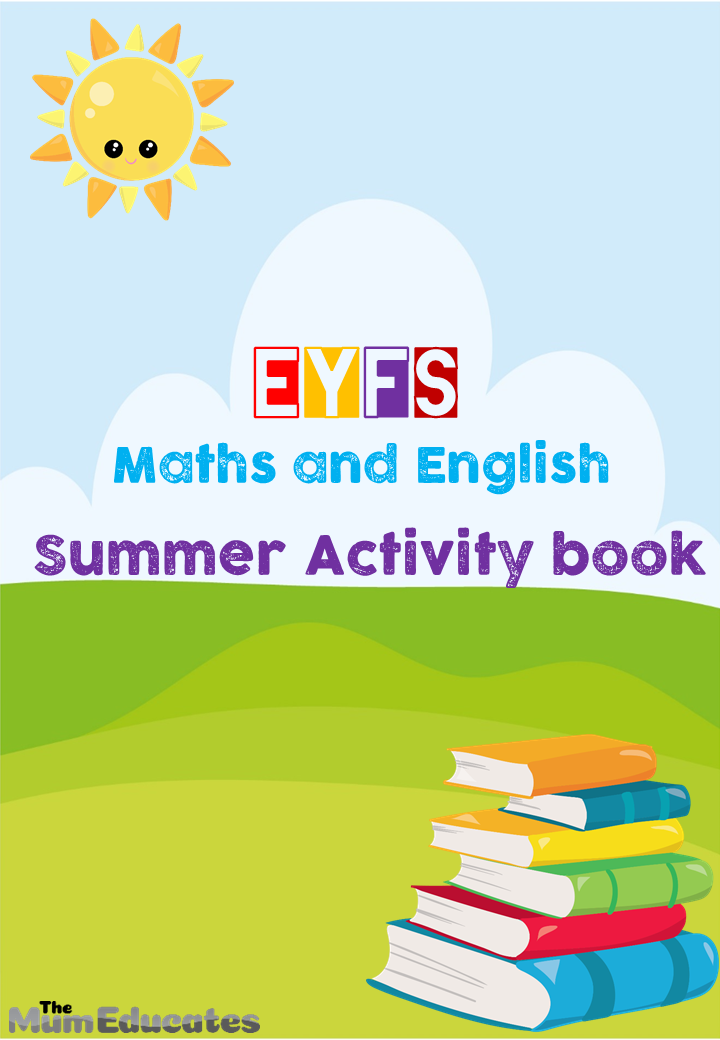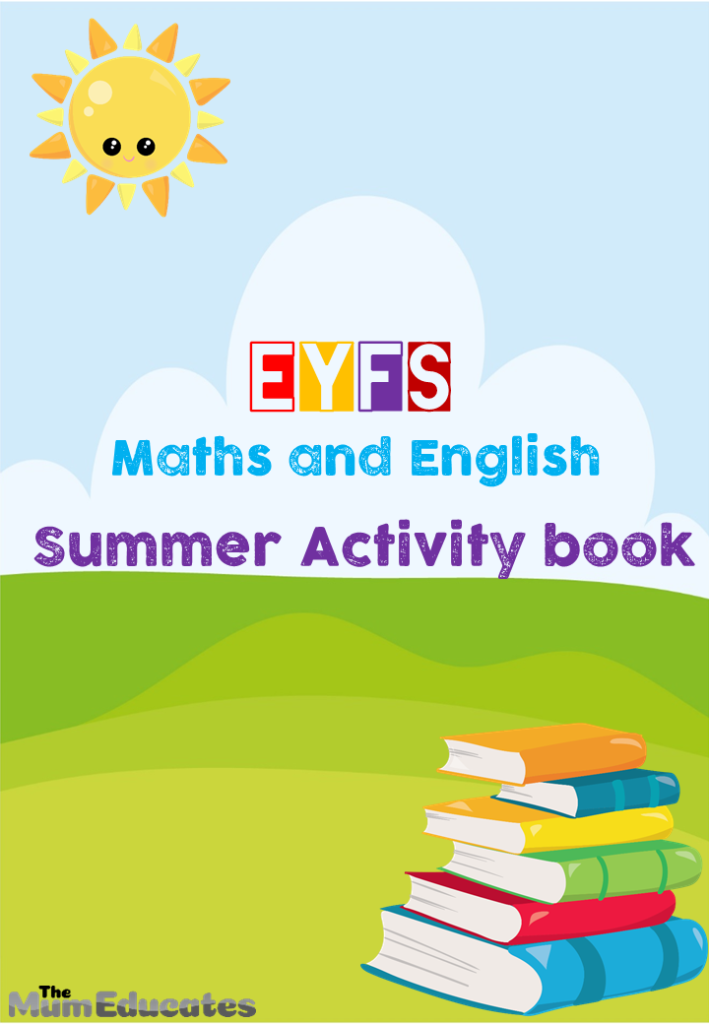 How this Summer activity book will help my child?
Give your child a great start in their next school year with fun learning every day. The purpose of this lovely book is to help children maintain their maths and literacy skills they acquired during the school year and prevent the summer slide. A child just needs to do one activity per day to keep their learning intact.  This booklet will also help parents/teachers to assess learning gaps so you can help them before they start their new school year.
How to keep children entertained while learning new skills over the summer holidays?
There are plenty of fun and educational activities that children can do over the summer holidays which will help them with their and keep the boredom away.
Crosswords
Documentaries
Educational board games